So, last month I mentioned that I was considering dropping a monthly beauty subscription. Well, that didn't happen. I'm still enjoying both subscriptions for different reasons and for now will be keeping both.
But, in an effort to condense the amount of sub box reviews (because in my reader survey a lot of you told me these really aren't your favorites, which I totally get) I'm going to try to combine these and tell you which box I preferred this month.
Sound fun?
First up is my Birchbox for September 2014, and this month they are celebrating their third year of business.  The theme of this month's box was "Fresh Paint."

Birchbox September 2014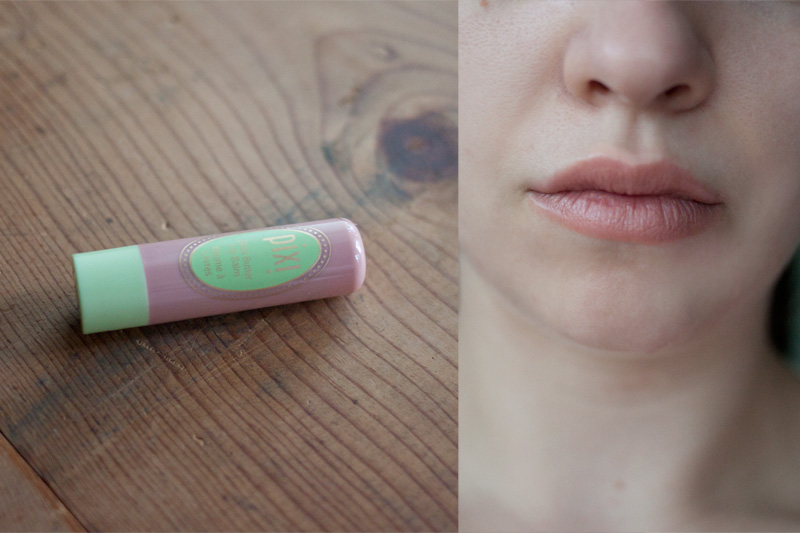 Pixi by Petra Breath of Fresh Air Lip Balm in Honey Nectar – Okay, so apparently Birchbox reads minds because I was thisclose to picking this up at Target when we were in California. No idea why, but I'd seen others get this in subs and was curious. But now I don't have to be! This smells great, and I'm digging the formula, nice and moisturizing! I also don't own a nude(ish) lip balm, so score. (Value $7)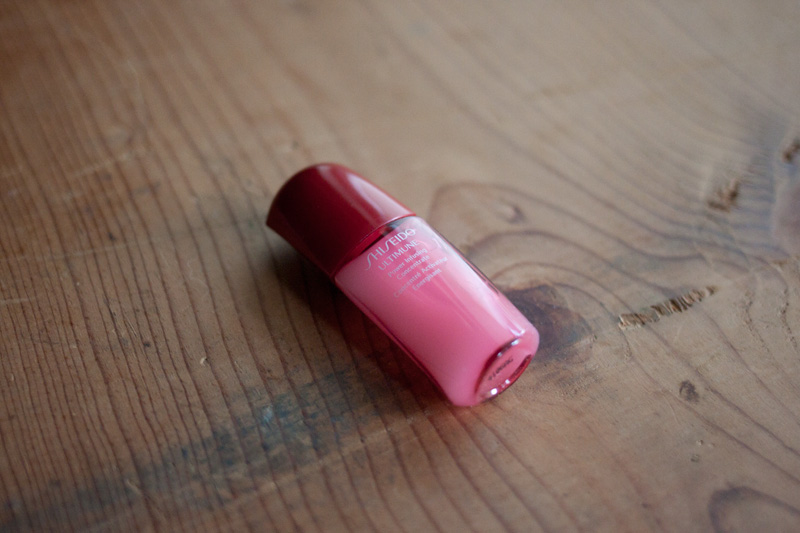 Shiseido Ultimune Power Infusing Concentrate – I'm going to be honest and say I have absolutely zero clue what this does. It says to put it on after cleansing, and I did and I saw no difference. I'm assuming this is a serum, but it's not very clear and I'm not very well versed on anything beyond the standard things that are marked serum. I will try again and hope for better results, but I'm thinking this isn't worth the $65 price tag. (Value $21.67)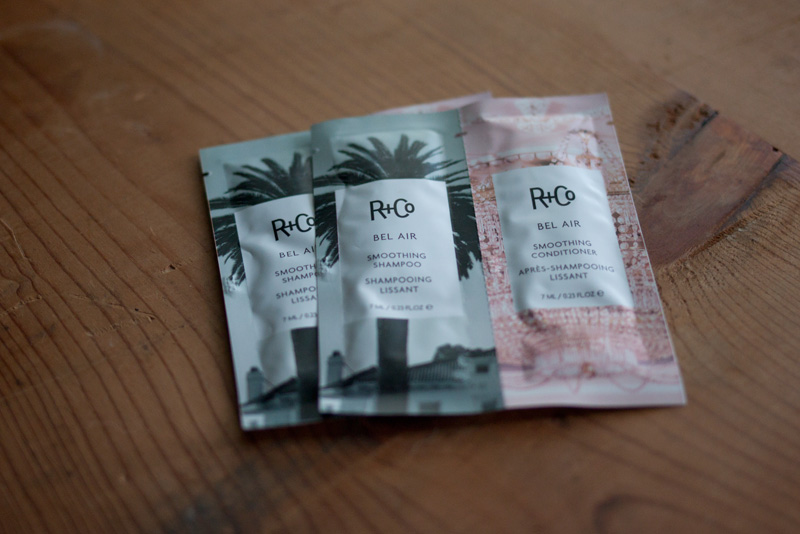 R+Co BEL AIR Smoothing Shampoo and Conditioner – I'm not one to turn down new hair products because I'm pretty lazy and typically pick up whatever is on sale but isn't $.99 at Target. This smoothing shampoo and conditioner seem to work well, yet it was the first day we've had rain in a long time, so I can't say whether or not in really tamed my kind-of-frizzy-kind-of-wavy hair or not. (Value $2.60)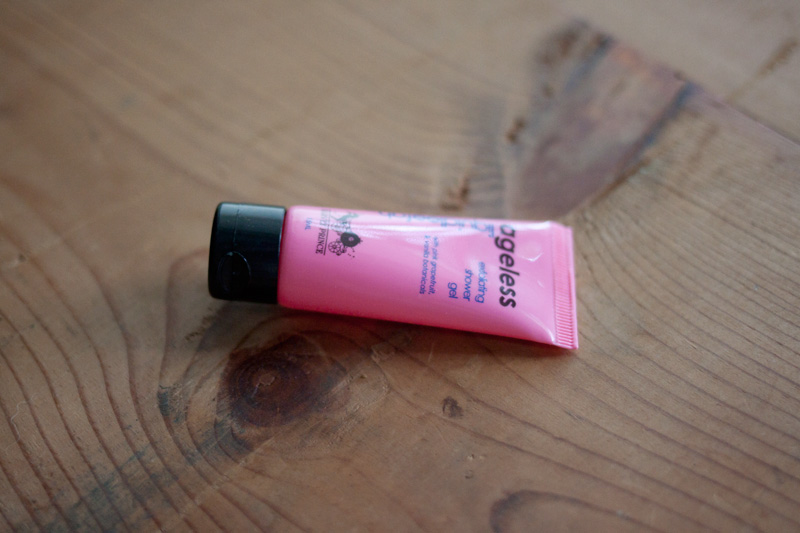 Harvey Prince Ageless Liquid Loofah – Le sigh, two months of Harvey Prince in a row. These products smell nice enough, but are just not my favorite. This little tube is of a chemical based exfoliator, but to be honest I didn't find it made a difference in the shower. (Value $.75)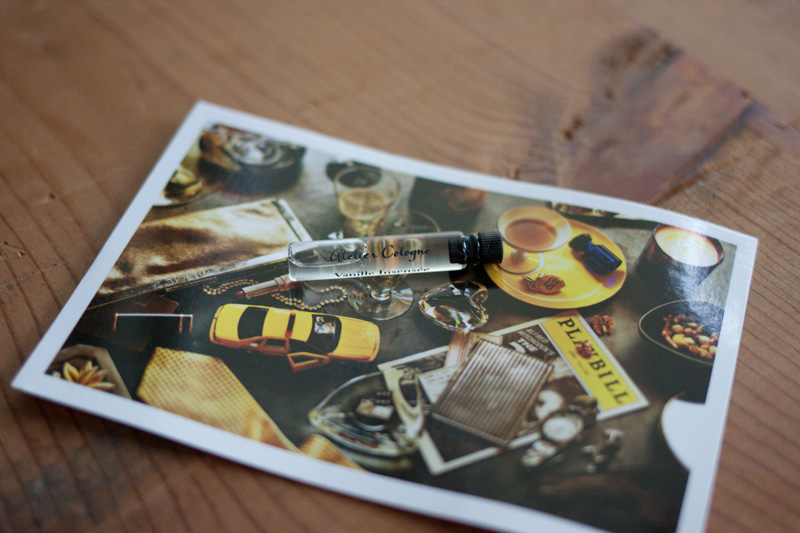 Atelier Cologne Vanille Insensee Cologne – I'd say this is a muskier vanilla scent, much less sweet than I was expecting. Reminds me a bit of incense and smells a little retro, like how I imagine my grandma may have smelled in the '60s and '70s. (Value $3)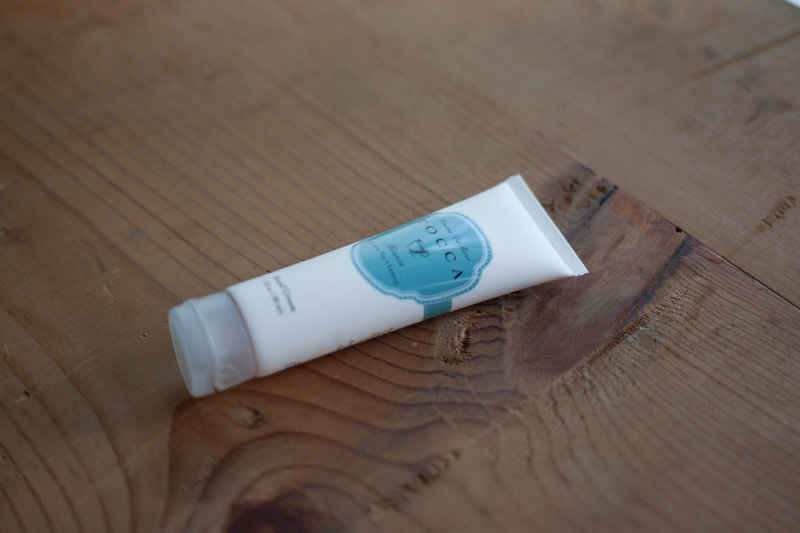 Tocca Crema de Mano Luxe Hand Cream in Bianca – So I want to hate that I got another lotion/hand cream, but this one smells so good (green tea and lemon), and is really nice and thick. With my dry skin in the winter, I'm pretty sure I'll be reaching for this often enough that I'll let it slide. But just this once. (Value $5)
…And now it's Ipsy's turn! This month's theme was Street Style, which is easier to "get" because they always have themed make up bags. Pretty cute, but let's be real… how many of these makeup bags does one girl need?!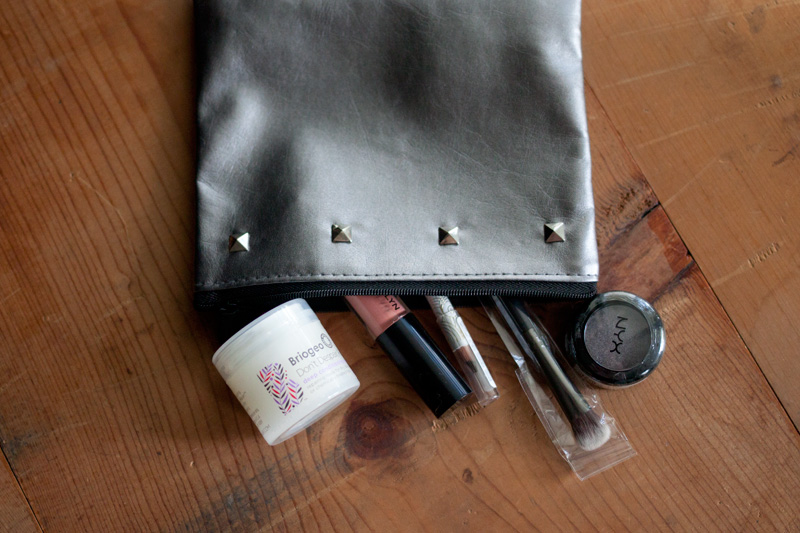 Ipsy September 2014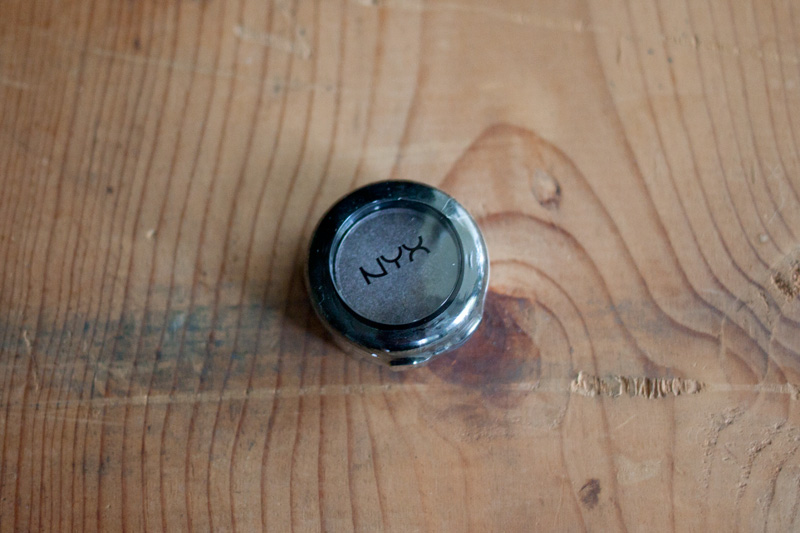 NYX Hot Singles Eye Shadow in Dressed to Kill – I was excited to see a smoky gray, but was disappointed with the lack of pigmentation and color output. This ended up being pretty light in color (even though it looks darker in the pan) and really didn't give the color payoff that I expected. I guess I've been spoiled by Urban Decay, but props for the cute bow packaging closure. (Value $4.49)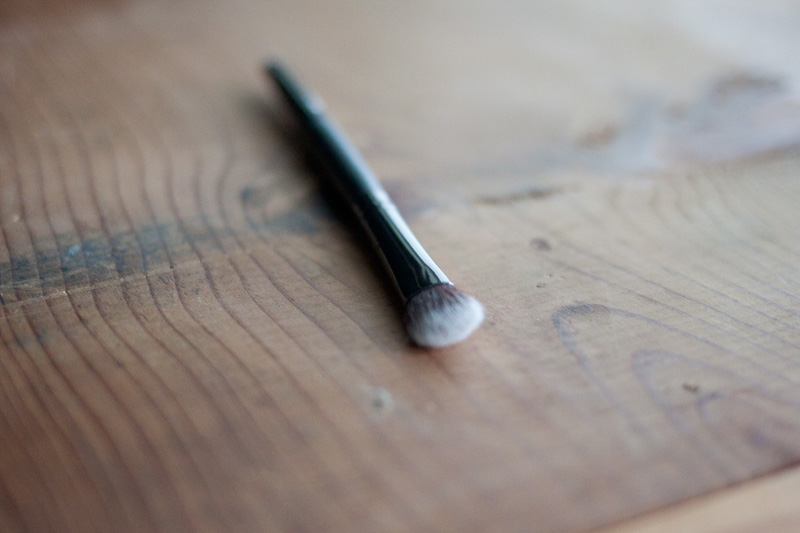 Crown Brush Infinity Shadow/Crease Duet Brush – I'm pretty sure this is the first time I've ever received a makeup brush in a subscription box. I like the idea, but I already have a brush set that contains both of these implements. This would be great for a new makeup user, or for someone who travels a lot/to throw in a work bag. The bristles are very soft and seems of good quality for the price point. No shedding that I detected, though I've only tested it. (Value $6.99)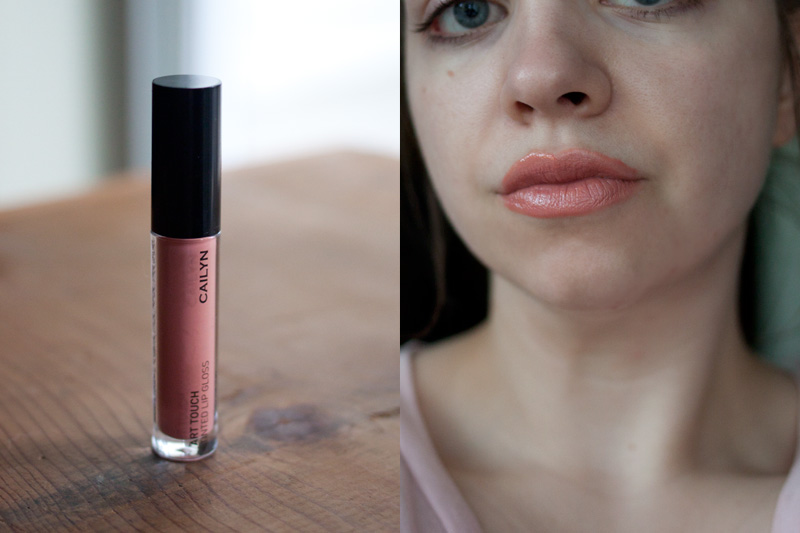 Cailyn Art Touch Tinted Lip Gloss in Basic Instinct – At first, my thoughts were "Ugh, another lip gloss?!" But luckily I liked this one… the shade is kind of that dusty rose that I'm seeing a lot of lately, and it's also got the coloration of a lipstick versus a sheer gloss. (Value $19)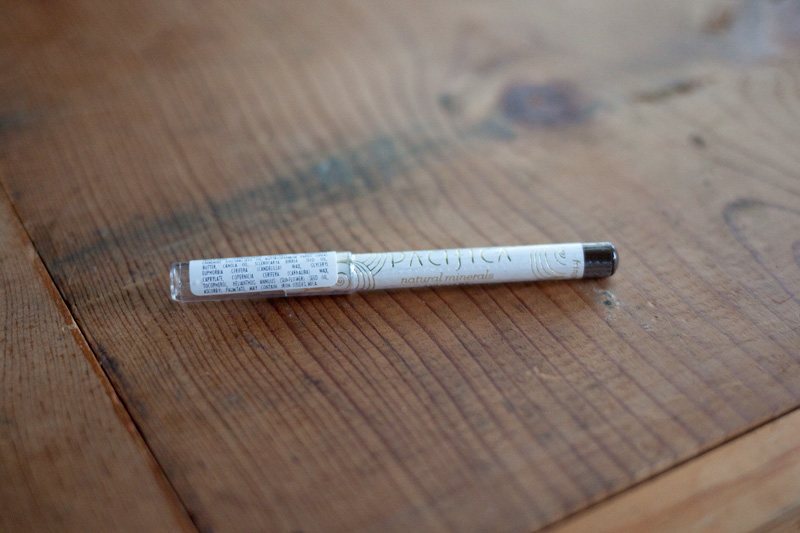 Pacifica Natural Water-Proof Travel Size Eye Pencil in Fringe – Normally I would let out an exasperated sigh about receiving another eyeliner, but this is actually brown and my favorite color. So I will hold back and let it go. (Cue Frozen song. You're welcome.) This pencil is not particularly soft, but it does allow you to draw a very precise line and stays put. (Value $4)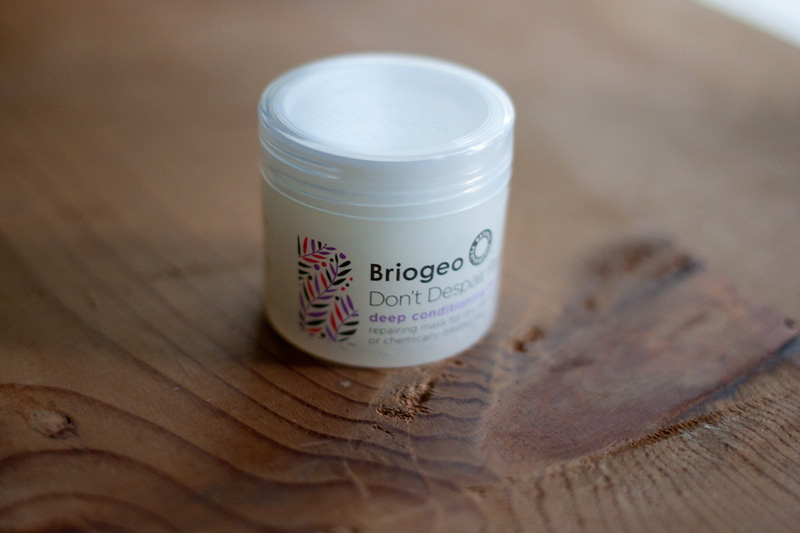 Briogeo Don't Despair, Repair! Deep Conditioning Mask – Saw this in someone's bag a few months ago and wanted to try it… and now I have! It's great. I used it this morning in the shower and my hair feels softer, bouncier, and much less dry. I would definitely purchase the full size. (Value $4.95)
The Verdict
I think this month was a toss-up. I really loved products from both, and they were about the same value – Ipsy at $39 + makeup bag, and $40 for Birchbox. Overall, if I had to pick, I'd say Ipsy was the winner, with 3/5 products being a hit.
I highly recommend both subscriptions, and if you'd like to try Birchbox, they're offering 100 points ($10 to the Birchbox shop) for signing up with code "BBPLUS100" and if you use my referral link I may get a free box someday! ;) Ipsy is a wait list system, so it might take you a month or two to get your first bag, but you can sign up with my referral link here. With both subscriptions, don't forget to do your reviews for points!
Do you get a monthly beauty subscription? Which is your favorite?