Today is a two-for-one deal on the blog. Instead of just getting Humpday Confessions, I'm also going to reveal what I got in The Inspire Swap hosted by The Rachael Way and They Call Her Meghan.
So, let's get to it. First off, some confessions:
1 / We discovered the most disgusting thing in our bathroom on in the middle of the night this weekend at, oh, 2am. ANTS. Those little punks came out of a tiny hole in the toilet where the seal was damaged. Awesome. I must say, home ownership sure has a lot of rewards. Insert eyeroll here.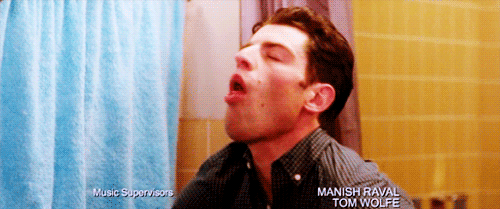 I'll spare you the nasty details of what those little beasts were doing, but let's just say I wanted to barf. We called pest control and now they are shriveling up and dying in our bathroom as we speak.
2 / I am so glad this is a short work week. It hit 90 degrees today in Seattle and its been so hard to stay inside all day. I want nothing more than to make smoothies and read a good book outside when the weather heats up like this. Anyone doing anything fun for the 4th?
3 / Why do airlines have to be so sneaky and raise prices overnight? I was looking at a flight to Dallas last night and it was $380. This morning when I checked, not only was one of my flights mysteriously "sold out" but my alternate went up $50. How is that possible? Like really, how many people are trying to fly from Seattle to Dallas and all happened to buy tickets on the same night? If anyone has some flight tips and tricks, do share. Oh, and if you're from Dallas or have been there, tell me everything. :)
And now onto the fun Inspire Swap reveal! My lovely partner was Shane from Whispering Sweet Nothings. We had a few weeks to get to know each other via our blogs and social media, so I picked out some things I thought she'd love and she did the same for me.
Here's what she sent me: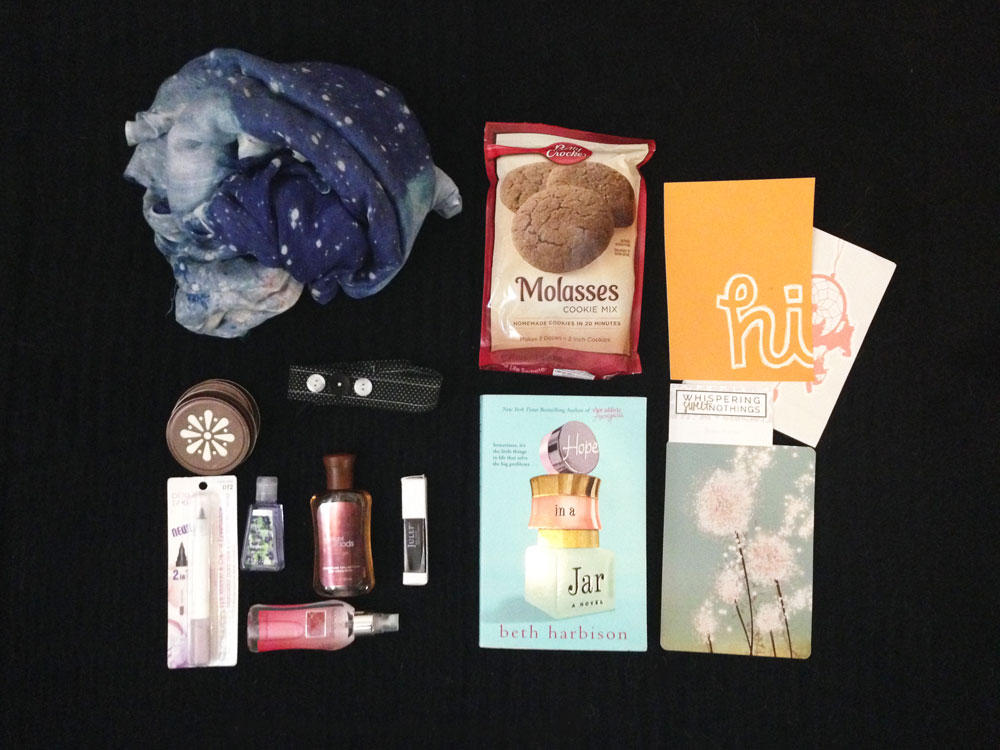 Celestial Scarf / Betty Crocker Molasses Cookie Mix / Notecards + Card
Decorative Mason Jar Lids / Button Headband / Hope in a Jar by Beth Harbison
Flower Eyeshadow/Eyeliner / B&BW PocketBac / B&BW Twilight Woods Shower Gel / Bodycology Body Mist / Julep Fiore Nail Color
Be sure to check out her post tomorrow to show her some love and see what I picked out for her!
What are you confessing this week?

---
Follow Jenn: bloglovin / twitter / facebook / instagram / pinterest / g+ / youtube
---