Happy Spring! Yesterday was the first day of spring, and today I'm dying to jump right in and wear my favorite sundresses, cardigans, and sandals. The only problem? Seattle still hasn't warmed up enough. It's been in the 40s and 50s, and I still need to bundle up with light layers. (Truth: I'm kind of a wimp. I'm always cold.)
What's more perfect than a denim jacket with a cute floral dress? Nothing, I say! So of course that means I have to find *just* the right one. 
Here's my picks for the cutest denim jackets, at prices I think anyone could get down with: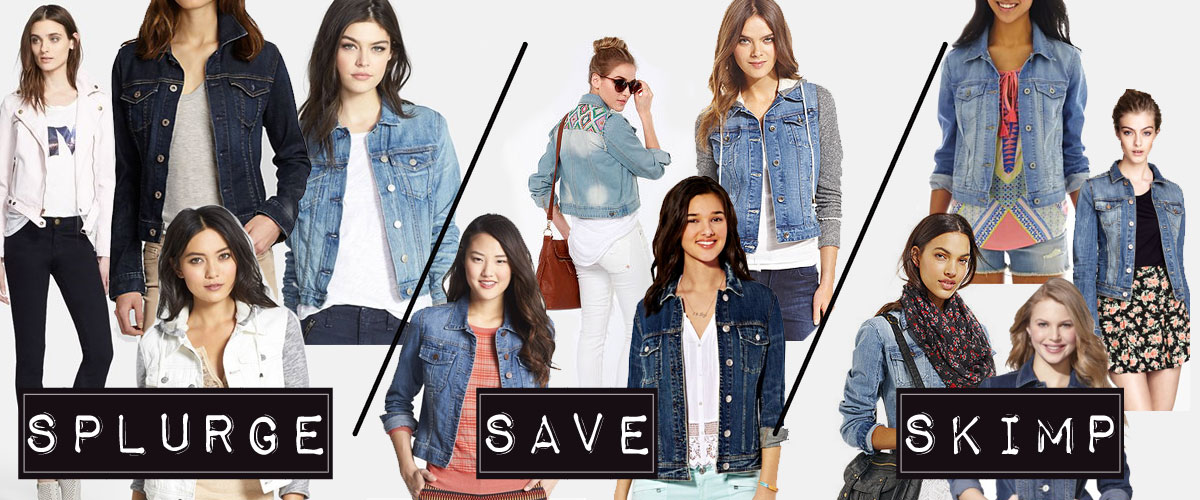 Splurge (L-R): Current/Elliot Biker $368 / AG The Robyn $198 / Free People Knit $148 / Rag + Bone Crop $253
Save: KUT from the Kloth $75 / White Crow Embroidered $55 / AE Boyfriend $50 / Lucky Pixie $90
Skimp:  American Rag $30 / Arizona Roadside $28 / Mossimo Supply Co $18 / H+M $30
Do you have a denim jacket you're unearthing for spring, or will you be wearing something totally different this season?
xo.
Follow me on Twitter, Bloglovin', Pinterest, Instagram, and Tumblr!

---
Follow Jenn: bloglovin / twitter / facebook / instagram / pinterest / g+ / youtube
---