Raise your hand if you've been swept up in the Divergent series? Anyone? That's okay, me neither. I did, however, buy advance tickets to see the movie because it looked good.
After work on Friday, D and I had us some MOD Pizza and some adult beverages, then skedaddled on over to the theater. Yeah, I don't really know what skedaddled means either, but it sounds more interesting than "walked". Sue me.Apparently buying tickets to the first night wasn't such a great idea. Entitled assholes abounded at the theater. We had to move twice so that groups could sit together and they expected us to move. No please, or sorry, or even a thank you. Neither of us could believe people would act that way – I mean, if we had come later, we were fully prepared to separate, and there are only two of us! Then when the movie was over, those same jerks just sat there, blocking the aisle so we couldn't get out. Ugh.
The movie was fine. I drowned my annoyance of our seat neighbors in buttery popcorn and sugary reeses pieces goodness. I'd give the movie a 6.5/10.  It was good, albeit a bit cheesy with some of the ~romance~ bits. If comparing the movie to the Hunger Games movies, I'd take Hunger Games any day.
On Saturday, we started our morning with a nice Brunch at Peryassol Cafe. The cafe was super cute, a little quirky on the decor, and the food was great. Our one complaint was for the price it seemed a bit high considering the lack of sides.
Through the buttery haze, we drove to the Red Door Spa at the Bravern for a nice massage. I had a gift certificate to use before their last day (which was Saturday), and we really enjoyed the spa treatment. Too bad they're closing, I would have loved to try some of their other services!
Our spa day concluded with some delicious cupcakes from Trophy Cupcakes and nice greasy burgers from Five Guys. Yeah, We're classy like that.
What did you do this weekend?
xo.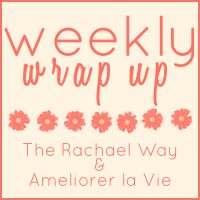 Follow me on Twitter, Bloglovin', Pinterest, Instagram, and Tumblr!

---
Follow Jenn: bloglovin / twitter / facebook / instagram / pinterest / g+ / youtube
---