Oh you guys, it's already starting to feel like Fall here in Seattle. We're right in the middle of some sort of thunderstorm. I can't believe it's Pumpkin Spice Latte, cozy sweater, boots, and plaid season already. Though you can bet I am excited. To be honest though, I may be passing on the Pumpkin Spice Lattes this year, they really aren't that good. Dark Chocolate Hot Cocoa on the other hand… now that's calling my name.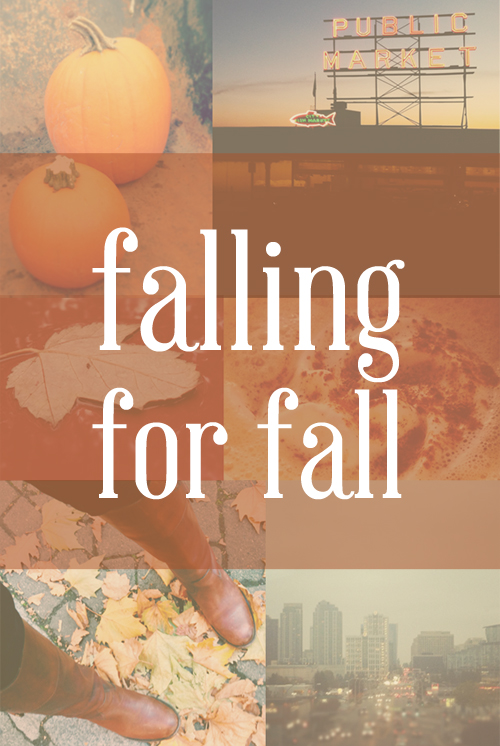 Along with the rainy, blustery weather comes even more excuses to marathon watch way too much Netflix. We're stuck on The Killing right now. Holy wow, this show is amazing. It's set in Seattle, which of course makes me happy (I'll even let some of their, um, regional mistakes slide,) and it's just so good. We're constantly trying to be one step ahead of the show, but the plot twists are exquisite. Lovelovelove.
But really, I don't feel like any of these are real confessions. What I really have to confess is my obsession with the fall wardrobe. I'm all about the cozy and the warm stuff, and fall is my jam. I've had a little too much fun indulging some of those loves. I may or may not have bought a few too many fall boots, sweaters, and new jeans to tuck in said boots this weekend. Budget, what budget? I said.
The reason that's so bad is because we're going to Disneyland this month and I will obviously be spending a ton of money on delicious food and Minnie mouse gear. I'm pretty sure there's also huge shopping trip on the agenda already.  (Side note: So excited! I may or may not be thrilled to be able to finally ride The Haunted Mansion… it was closed last time and it was tragic.)
What's your favorite part of fall? Are you a PSL lover or hater? Fall fashion, yay or nay? Tell me all the things.