Sponsored Post
Something I absolutely do not miss is bad dates. I'm sure we all have had them, right? I thought I'd share one of my most awkward dates, and a way to stop them forever, with a new app that's launching today in Seattle called Hinge.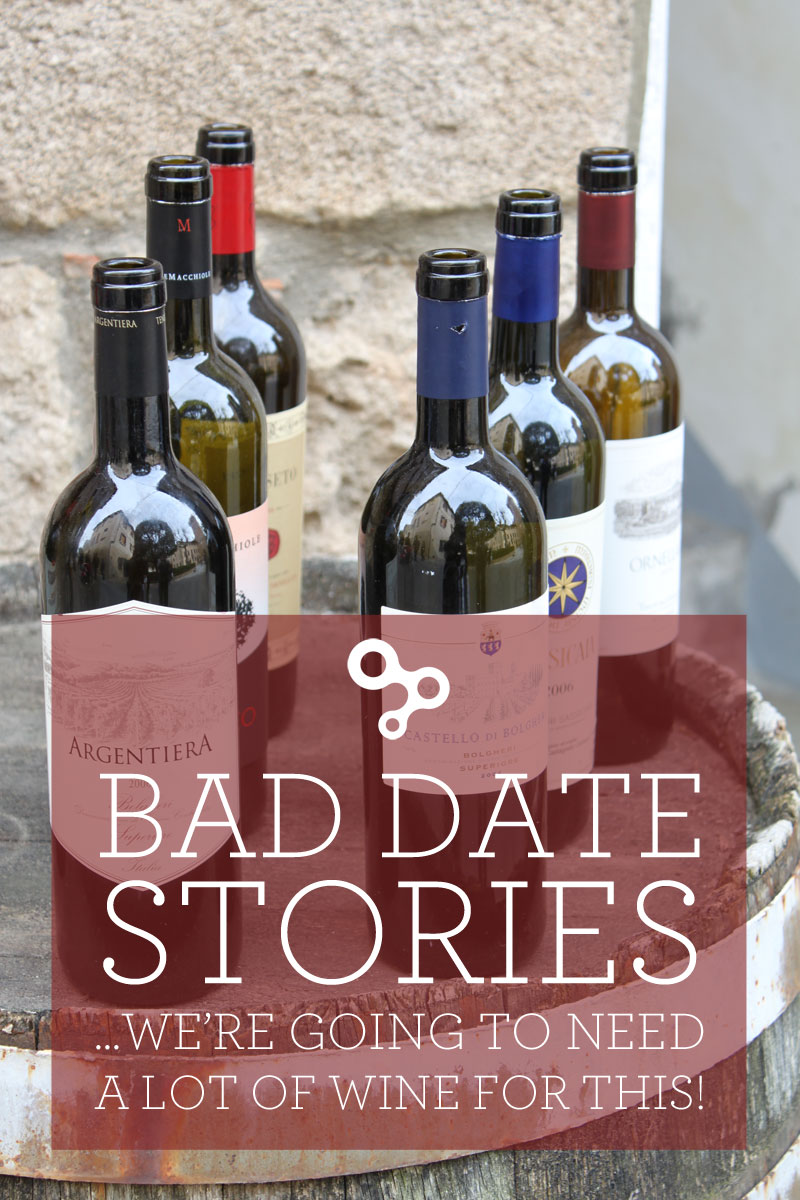 So first off, my bad date wasn't really that bad. It was just incredibly awkward. Picture the shyest boy you've ever met. Got him in your mind? Okay, so that's who I went out on a date with. He was really sweet, and meant well, but it was painfully awkward. While I'm no extrovert, carrying on a conversation with someone who looks to be physically ill at the thought of small talk is painful.
Not to mention, he had absolutely NO idea what we were doing for our "date". He feebly handed me a coupon to Buca di Beppo and told him his mom suggested getting food from there. The only problem? The coupon was only good for take out. So, we went and perused the menu, ordered take out… and had nowhere to eat it. I suggested we take it to a local park (because um, eating in his car on the first date would have been even more awkward) and we ate it on some play equipment. At a park. We were definitely too old for that, but I digress.
He really was a nice guy, just maybe not the nice guy I was looking for. I will admit, I did give him another chance… and I can't say that date was any better. (I'm pretty sure it involved teriyaki take out for one, because he "wasn't hungry" and a stroll around the waterfront. Pretty, but way too much awkward silence for me.)
Hopefully he's found an equally shy lady, or has broken out of his shy-guy shell by this point. Regardless, if you're trying to avoid your polar opposite, you should really try out Hinge!
Hinge is a new service to find a partner that could be a perfect match for you. What's awesome about Hinge is that you've got a huge safety net – as it uses your social networks to match you up with friends of friends. Unlike apps that show you randos nearby, Hinge shows you only people in your extended social circles – the types of people your friends might introduce you to, but haven't had the chance yet.
Hinge will send you 20 potential connections each day from your extended social networks. It's way easier to meet and connect with friends-of-friends, right? You also can favorite or pass on profiles, and get full details on your potential match's friends, jobs, photos, religion, and more. And you know how I mentioned my awkward date with a lack of destination? Hinge has got you covered. They'll introduce you two, plus suggest a meeting place to break the ice. Now if only this had been around when I was dating…
Clearly if you're looking for a date, Hinge is your wing-woman. And you're in good company too, as most Hingers (is that a thing? It should be) has 30+ friends already on the app in 10 cities (DC, NYC, Boston, Philly, Chicago, SF, Atlanta, Dallas, LA, and today, Seattle.) Hinge also has some mad bragging rights – they've made 3 million matches and have celebrated several engagements already!
Don't take my word for it though… click here to download and try Hinge out for yourself. Happy matching!

Thank you to Hinge for sponsoring today's post. For more about Hinge, download their FREE app on your iPhone or Android.
---
And in other news, Sarah from Venus Trapped in Mars and friends are giving away $100 to Lululemon, so before your hot date with your match from Hinge you can get your sweat on in style!
The Caro Diaries // Sweet Magnolia
Seeking Sunshine // The Growing Up Diaries
Venus Trapped in Mars // Hellorigby!
a Rafflecopter giveaway
So, tell me, what's your most awful (or awkward!) date story? I know you have them!