Happy Friday! I couldn't be more excited for another weekend. Was it just me, or did the Thanksgiving weekend blow by way too fast? Just me? Oh. Well, I still have a lot to catch up on, this blog for one is at the top of my list.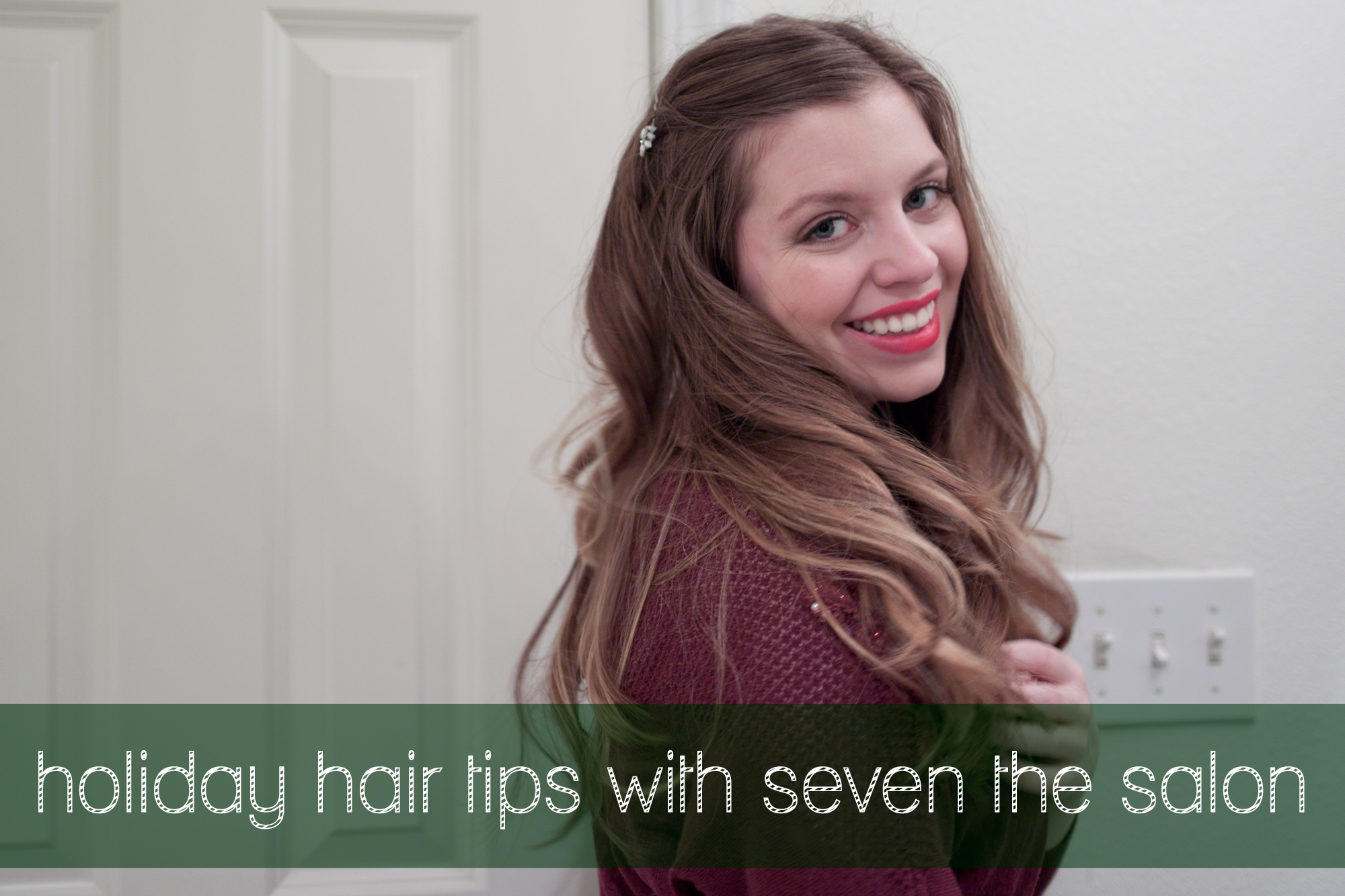 Anyways, you may remember my new hair style that SEVEN the salon hooked me up with a couple of weeks ago. Today, I'm sharing a few tips and tricks that my stylist, Maritza, shared with me while I was getting my hair did. I'm also sharing a few of the SEVEN Luxury Haircare products they sent me home with, as well as a super easy 30 second hair style to put your holiday look together once you've curled your hair!
Hope you enjoy the video and find it helpful! Make sure to stay tuned, next week SEVEN the salon has generously provided some goodies for me to give away to one lucky gal or guy. ;)
Products Mentioned:
SEVEN Luxury Haircare Boost Lotion, Seal Lotion, Diamond Serum, Style Cream, and Forte Spray, c/o SEVEN the salon
KISS Instawave Curling iron (Full tutorial coming next week!), c/o KISS
Chloe & Isabel Hair Pins, c/o Chloe + Isabel by Alysia (see them worn here
How are you planning to wear your hair this holiday season?