I confess… that I've really missed participating in humpday confessions. Truth be told I missed out last week because I feel asleep on the couch. At 9pm. I'm a party animal.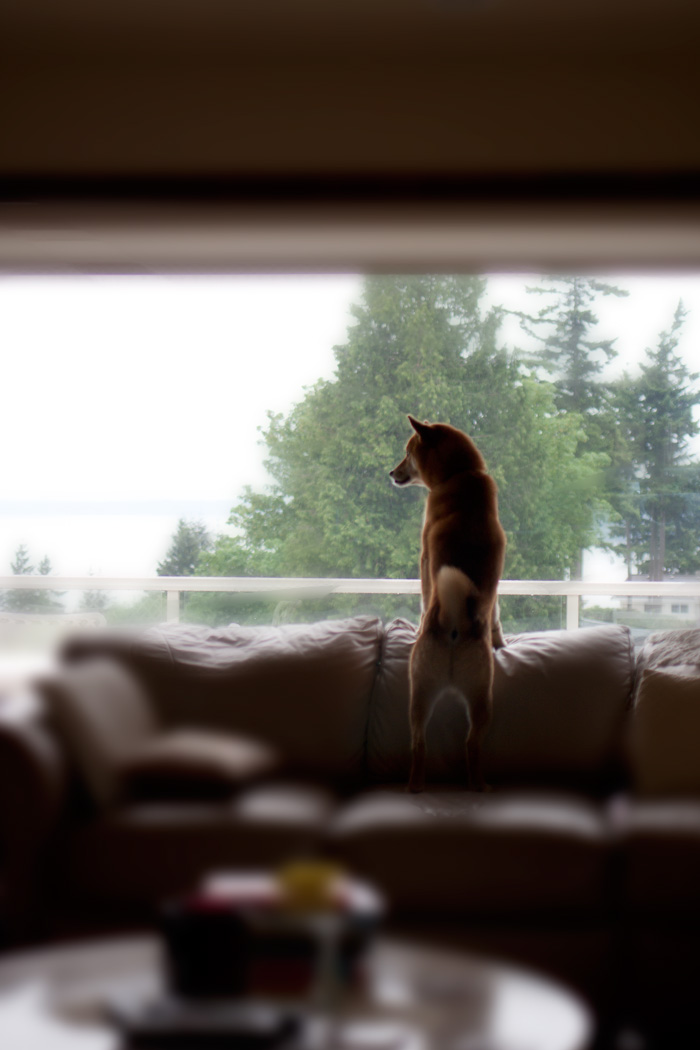 I confess that I really didn't have a good photo for this post… So here, have a photo of my  silly cat-dog
I also confess that I've been wearing myself thin in blogland and haven't been able to make it around to everyone as much lately. With no catch up time the past few weekends (when I normally read everyone's blog posts) and a full schedule, I'm feeling behind. Basically this month has been crazy and I won't lie, I'm starting to look forward to the calm that is probably coming in fall. At least I hope.
I confess I may have left the dog at home today instead of taking him to  doggie daycare because I was running late. Have I mentioned that my biggest flaw is my inability to be on time? Seriously, I'm pretty bad, but I really do try, and I have no intention of running late, it just happens. #SorryButIAmSorry
I confess I finally tried Trader Joes' Cookie Butter. We picked up the Speculoos Ice Cream on our TJ's run tonight. It tasted like graham crackers and pretzels had a baby, and named it cookie butter. Tasty, but not quite what I expected. P.S. If you like dark chocolate and almonds, make sure you pick up their Dark Chocolate Almonds with Sea Salt and Turbinando Sugar. You're welcome in advance.
Okay, last confession. I finally downloaded the Editorial Calendar Plugin for WordPress and actually started using it today. What is wrong with me that it took this long?! Seriously, it is awesome. I feel so much better planning out the next 3 or so weeks in advance. Also, I'm going to be out-of-town in September and am looking for guest posters. Are you interested? Or know someone who is? Email me. Or comment and tell me. Pick your poison.
Well, my confessional is closed for the day, I think I've done enough for this week. What do you have to confess this week?
Linking up with Kathy, duh.