Well, hello, humpday. It's been awhile since I've confessed to celebrate this fine day of hump. I guess that means I have a lot to get off my chest since it's been at least a month since my last confession, and I have a few doozies.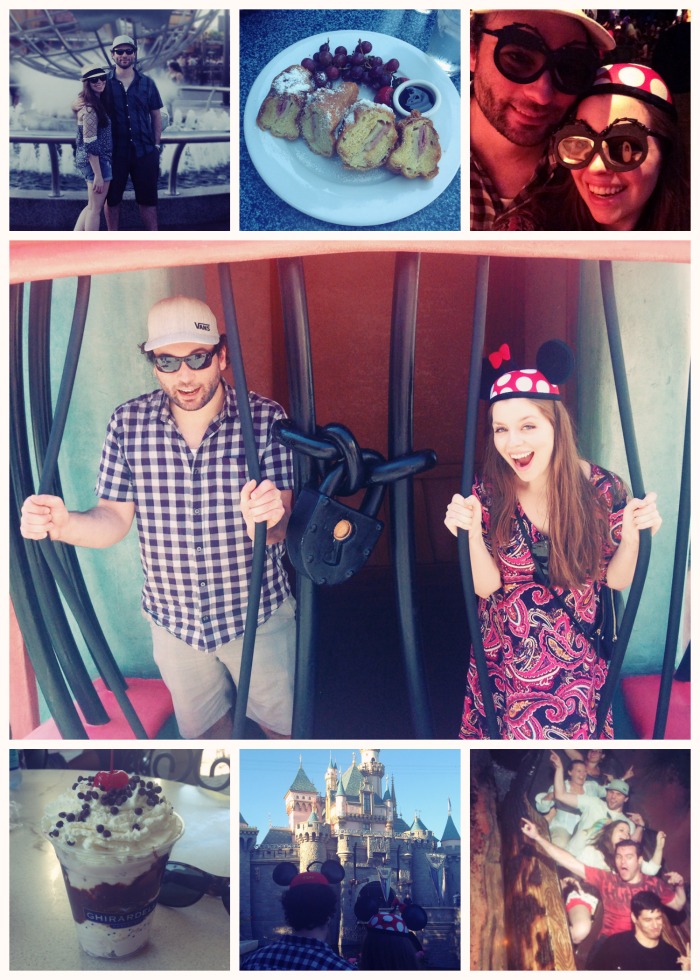 Since this post is mostly about my September, I figured I'd share some photos from the favorite thing I did in September. Disneyland!
Rigby has fleas. Again.
I remember one of my first times linking up for Humpday Confessions, I shared that I found a flea on Rigby and how I felt like a terrible Dog Mom. Well, here we are again. I'm not quite sure how this happened, but I'm thinking his flea meds were basically due and one little flea jumped ship from one dog to Rigby at daycare, and here we are. While I don't think we have a serious infestation, it's still gross and we definitely are feeling itchy (the mind likes to play dirty, dirty tricks when it comes to bugs!)
I'm terrible at keeping up and being organized.
I'd like to think I'm super good at planning out my blog posts, responding to email, having my sh*t together. You know, the big girl stuff. This past month I feel like I totally failed at many of those things. I just overbooked September, between being on vacation for an entire week (and having way less downtime than expected), then coming home to real life and preplanned events… it was a lot. Don't get me wrong, I fulfilled all of my commitments, and everything got done… but there may have been some hair-pull-out-worthy situations along the way. Fingers crossed October goes easy on me.
And speaking of, I've been terrible at remembering all the things.
For instance, I just realized my Mom's birthday is this weekend. (Hi Mom! Just kidding, I don't think she's ever read my blog.) Sure I knew it was coming up, but for some reason associating it with this weekend was not processing. Further proof I'm a big fail. Maybe I need another vacation.
What I am good at (I hope) is bringing you things you like.
One of them is this cute clutch from GiGi New York, and it's adorable small and such a pretty color. Nina and her sponsors are giving it away to one lucky winner this month, and that could be you. Get yourself entered below!
I'm so excited to raffle off a GiGi New York baby bag, beloved by fashion bloggers, bloggers, and fashionistas alike. And I get to do with it some of my fave girls. Happy Monday. Am I right?

a Rafflecopter giveaway

So tell me, what's something you've been excelling or failing at this month? I'd love to hear how you keep everything organized too if you have any suggestions!