Happy post-4th of July! Hope everyone had a fabulous time celebrating.
I got my first Ipsy Glam Bag last month. Since I was new, of course I was probably the last person ever to get it. I was super excited for the shiny pink envelope to show up in my mailbox though!
Like Birchbox, Ipsy is $10 a month and ships mostly makeup as compared to Birchbox, which seems to ship a bit more variety of skincare, body, makeup and lifestyle products. Or maybe its just my bag this month. I guess I'll find out!
Ipsy Glam Bag June 2014 Review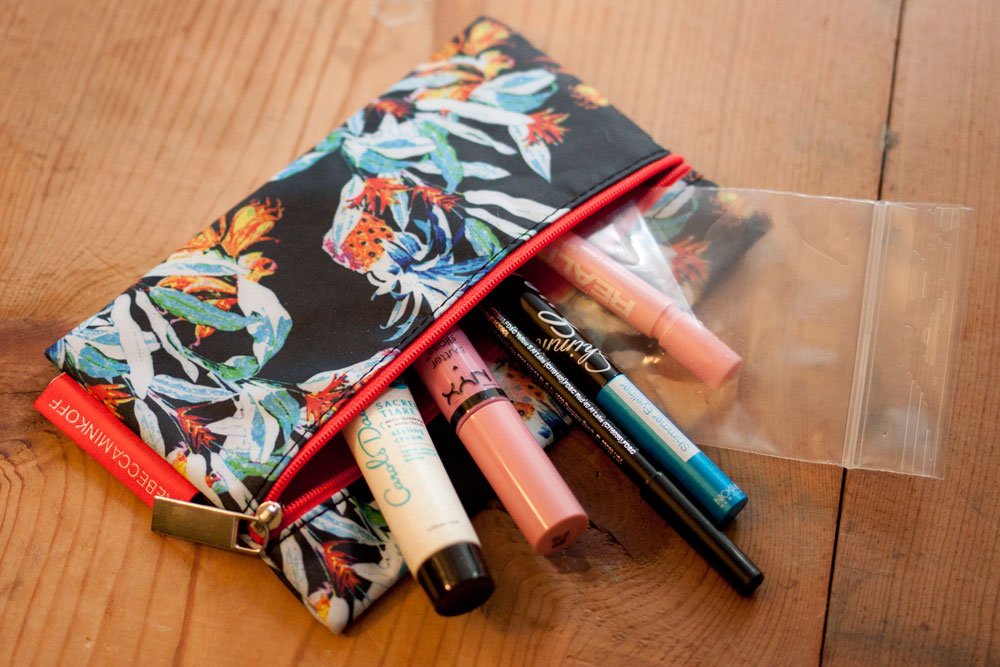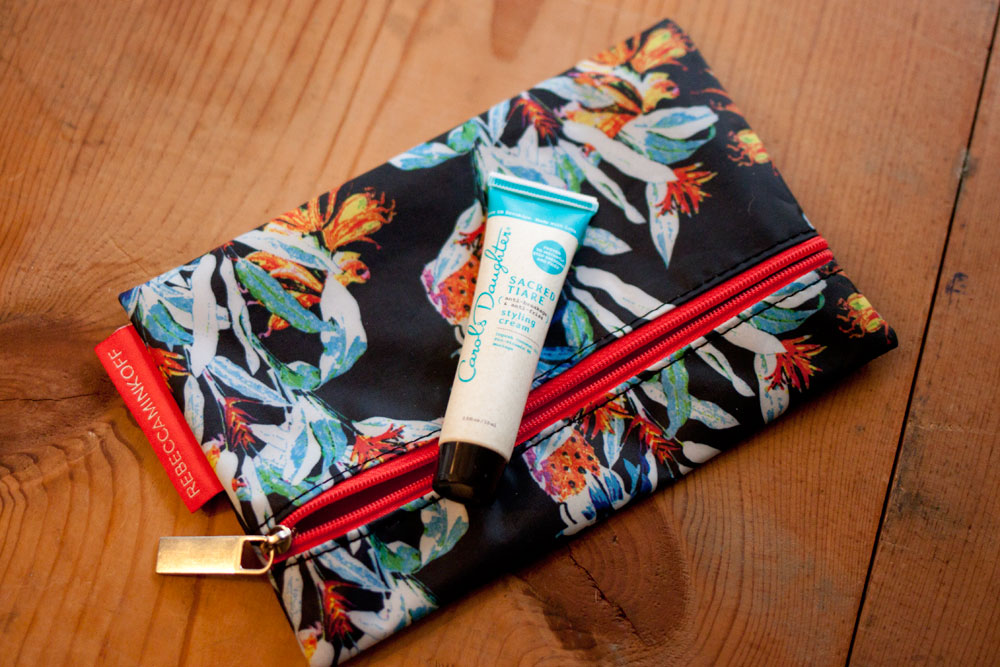 Carol's Daughter Sacred Tiare Styling Creme – This smells good! It seems to work well too for taming flyaways and keeping my hair looking smooth. While it is mostly preservative free (no Parabens, no Phlalates, no Petroleum, no Mineral Oil, and no Artificial Colors) I noticed it had BHT in the ingredients list. (More on BHT from the EWG, if you're interested.) Basically, it's an ingredient to I try to avoid, so I won't be repurchasing. (Value $2)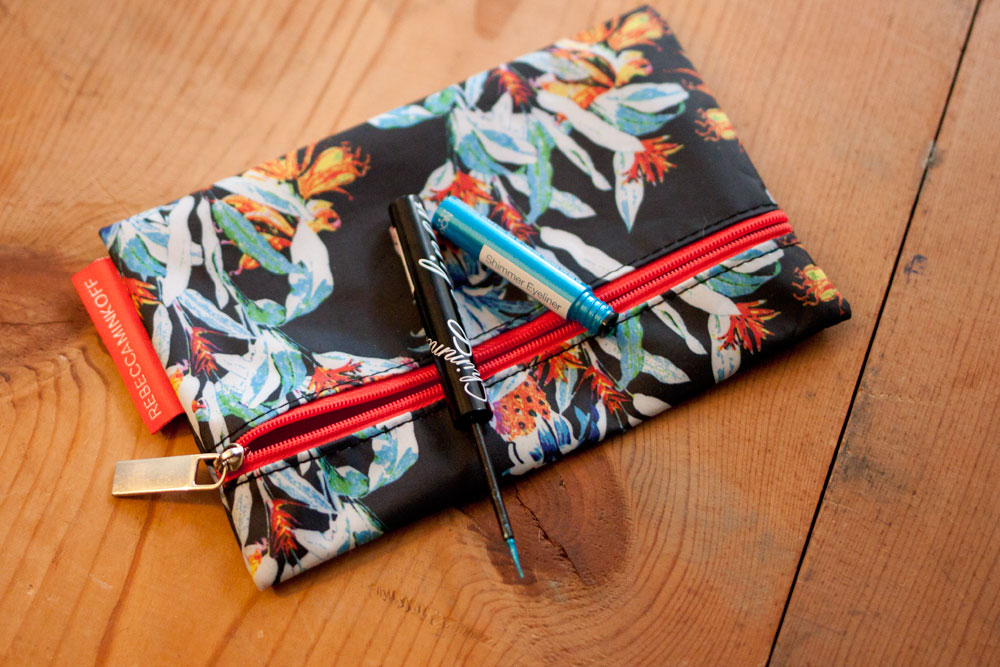 Nicka K Shimmer Eyeliner in Blue – So not only do I not wear liquid eyeliner, but blue is so not my thing. This gives me flashbacks to 8th grade when I went a little overboard with the blue eyeshadow because, hello, my eyes are blue so obviously that is the best color to wear! Ha. I will be trading this to someone who will enjoy it more than I. (Value $5)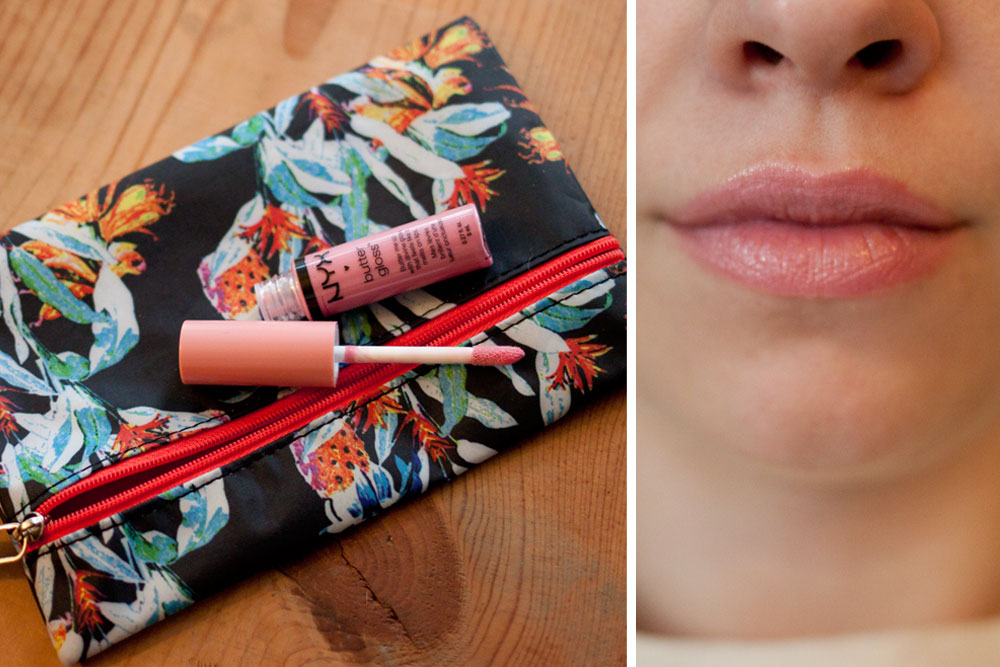 NYX Butter Lipgloss in Eclair – I really love this! The scent is nice and sweet, and the ingredients list doesn't scare me half to death like their Butter Lipstick does. I will definitely be seeking out other colors of this! (Value $4.99)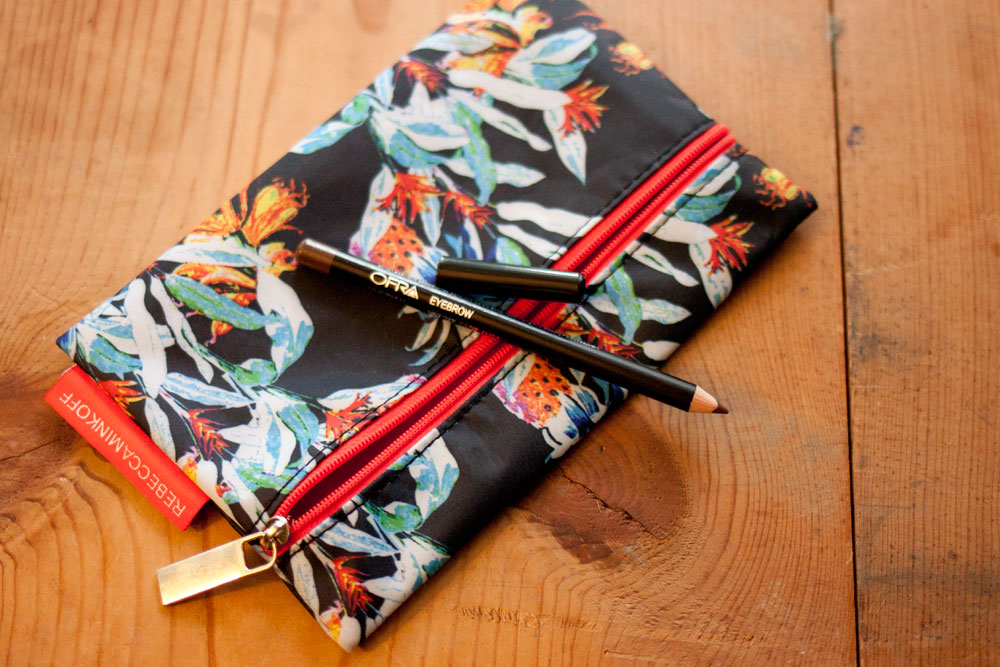 OFRA Eyebrow Pencil (Universal Shade) – Unfortunately this is too dark for me. It just didn't look natural, so I will be passing this along to someone who's brows it would better suite. I also noticed the ingredients list included Parabens which is a big fail in my book, considering this is the first pencil I've ever seen that listed on. Womp womp. (Value $13)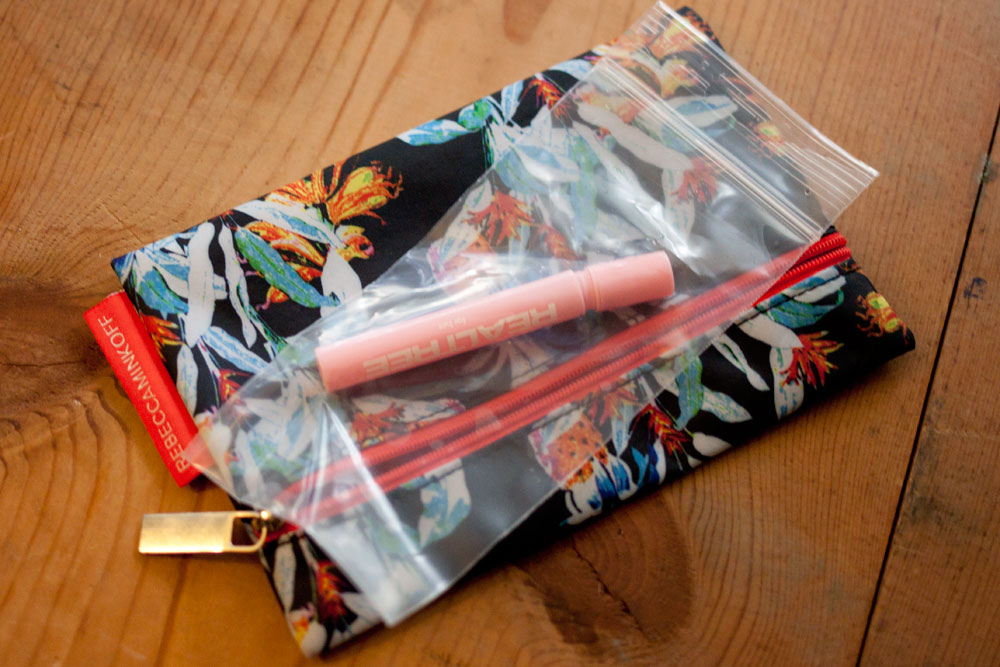 Realtree for Her Perfume – This smells very, very sweet. If you like Juicy Couture Viva La Juicy, I'd say its similar but even sweeter. The vial came broken and leaking, so I contacted Customer Service to see if I could get a replacement. They responded to me in about a day and a half, and mailed me a replacement… which ended up being this Demeter Roll On Perfume Oil in Salt Air. Kind of fun getting a bonus sample! (Value ~$1 + Demeter Value $2.50)
…And that's a wrap on my June Ipsy Glam Bag! For $10, I received about $28 worth of product, plus the super cute Rebecca Minkoff make up bag. Seems like a great deal to me!
Are you an Ipsy subscriber? What was your favorite item this month?