When Laura at Bits of Sweetness posted about having a #PNWSwaps Summer Box Swap, I just had to sign up. Blogger swaps are one of my favorite perks of being a blogger. It's a great way to meet new bloggers as well as get a sweet package in the mail. Win-win.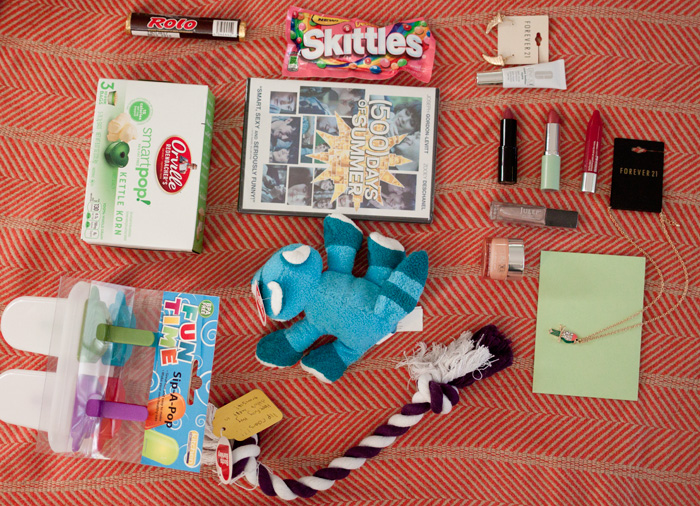 I was matched with Lissa of Lifestyles of the Poor and Unknown. She's a lifestyle blogger who writes about life, beauty, books, and food. She sent me the sweetest package full of some of her favorite summer items, as well as some items from my list! You can see what Lissa got from me on her #PNWSwaps reveal post here.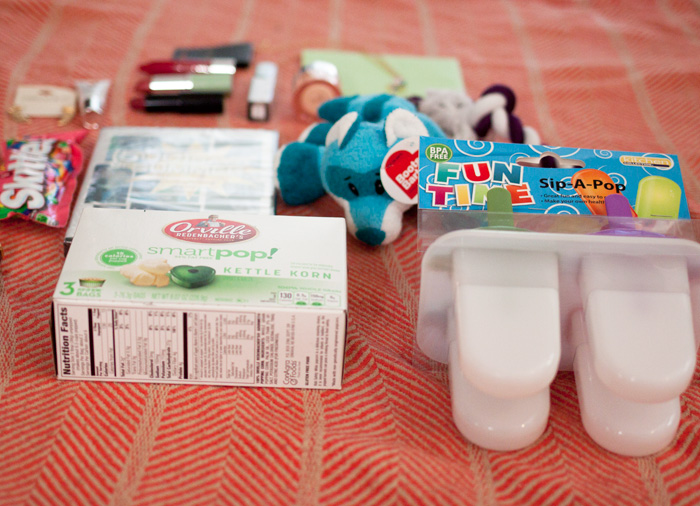 Lissa included little notes about the items she sent too, which was super sweet. Here's what she sent:
Orville Redenbacher Smart Pop in Kettle Korn, 500 Days of Summer DVD, Rolos, and Skittles (Dessert flavor) – "Let's be real, we live in Washington so we're bound to have rainy summer days. I love watching one of my favorite movies and eating my favorite candy. You can't have chocolate or fruity, you have to have both!"
So true.
Popsicle Molds – "Nothing beats homemade popsicles!"
Um yeah, I am so excited to make some tasty popsicles. Anyone have a great recipe? :)
Raccoon and Rope Dog toys – "Rigby needs some fun too!"
Love that Lissa thought of the little Rigman. He went for the raccoon when I unboxed it the first time, but for photos he was obsessed with the rope toy. Proof below.
Clinqiue Chubby Stick in Mightiest Maraschino, Clinique Long Last Lipstick in All Heart, Lancome Color Design Lipstick in All Done Up – "I work in cosmetics so I was able to snag some of my favorite lip colors!!! Hopefully they didn't melt in transit!"
They did not melt! Woohoo. Clinique Chubby Sticks are my favorite, and I'm so excited to try out these other colors too!
Clinique All About Eyes and Clinique Even Better Eyes – "I was also able to snag my favorite eye products. Combat your late summer nights with these guys. Seriously depuffing and dark circle heroes!"
I'm excited to try the dark circle corrector… I've always had insanely terrible dark circles, even when well-rested.
Julep Nail Color in Lois – "I know you subscribe to Julep so hopefully you don't have this color!"
Nope! I have a lot of Julep colors, but this is not one of them. Thanks, Lissa! :)
Tropical Bird Necklace and Drop Earrings – "I loved this tropical necklace. Hopefully it will remind you of summer year round!" and "these (earrings) were just cool… and they matched!"
So cute! Love these.
All and all, another successful blog swap. I can't wait for the next one, these are totally my favorite.
Have you ever participated in a swap like this? If not, would you?

---
Follow Jenn: bloglovin / twitter / facebook / instagram / pinterest / g+ / youtube
---