While I'm off at Universal Studios today, Jamie from SnapGinger is here to share with you one of my favorite type of posts to read… dog posts! Jamie thought it would be fun to do a spin-off of Us Weekly Magazine's "Stars — They're Just Like Us" column, and what better way to do that than with her cute dog, Roxy! Without further ado, here's Jamie and Roxy.
Hi hellorigby readers! I'm Jamie from SnapGinger, a Lifestyle Blog. Where did that curious name come from? Well, SnapGinger is just one of my many nicknames, in reverse (GingerSnap was taken), so I ran with it! I'm a born and raised Jersey girl, and my little lifestyle blog is my place to inspire others to live life to the fullest, and enjoy every sweet and snappy moment of it. (Get it?!) Whether I'm sharing recipes, pics of my dog Roxy, beauty reviews, classic fashion or housewifey tips, SG is your source for ideas and thoughtful touches for beautiful living…Snap to it.
Jenn was gracious enough to let me guest post for her while she was away, so, without further ado, here is my post!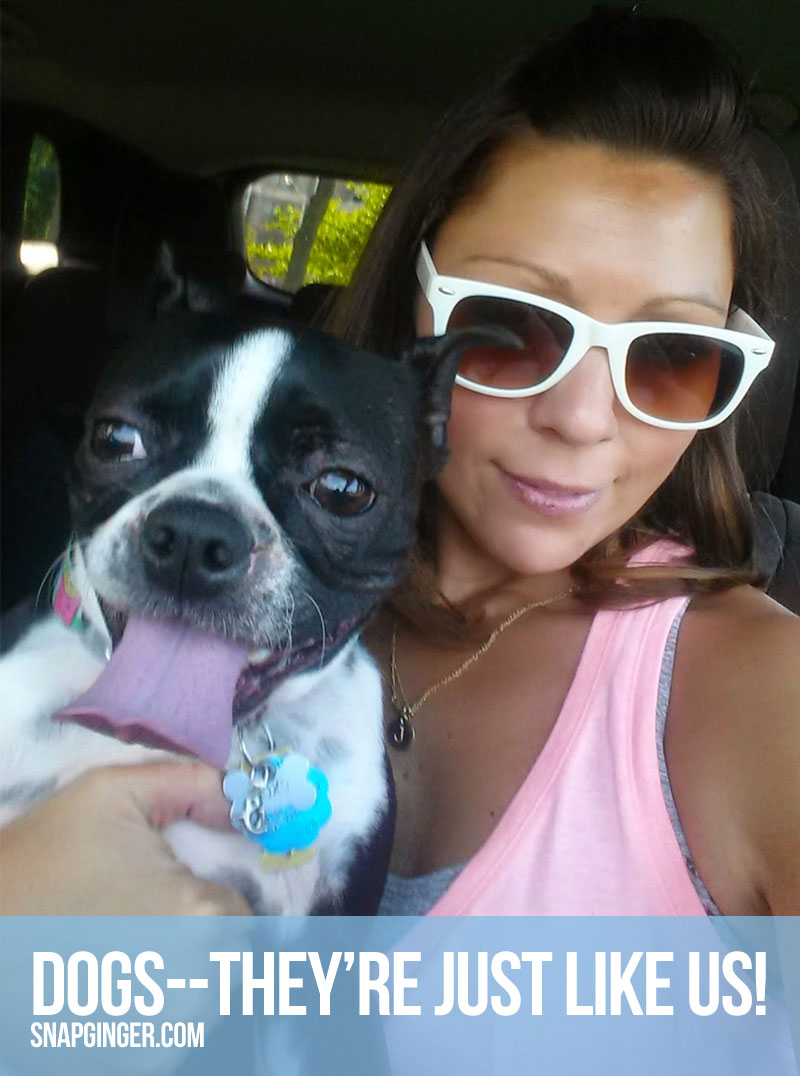 Dogs — they're just like us!
They love the beach!
They read blogs.
They can nap for days!
They love to party!
They dress up for Halloween!
They do lunch with their girlfriends!
They binge watch Breaking Bad on Netflix, in character!
They love a good cheat day!
They often ponder the meaning of life.
They struggle with Mondays.
They love to relax.
Thanks for stopping by, head over to SnapGinger to keep the fun going!
—
Thanks so much to Jamie for such a fun post… Rigby has got quite the crush on Roxy! You can check Jamie and her cute doggie, Roxy, out on Facebook, Instagram, Twitter, Pinterest, Tumblr, and G+!