Ads and Sponsorships
I'm so excited you are interested in working with hellorigby.com! I offer a variety of options for featuring your brand, product, or service and I would love to work with you. Before we jump into that, let me tell you why working with Hello Rigby will be a win-win for both of us…
hellorigby.com Readership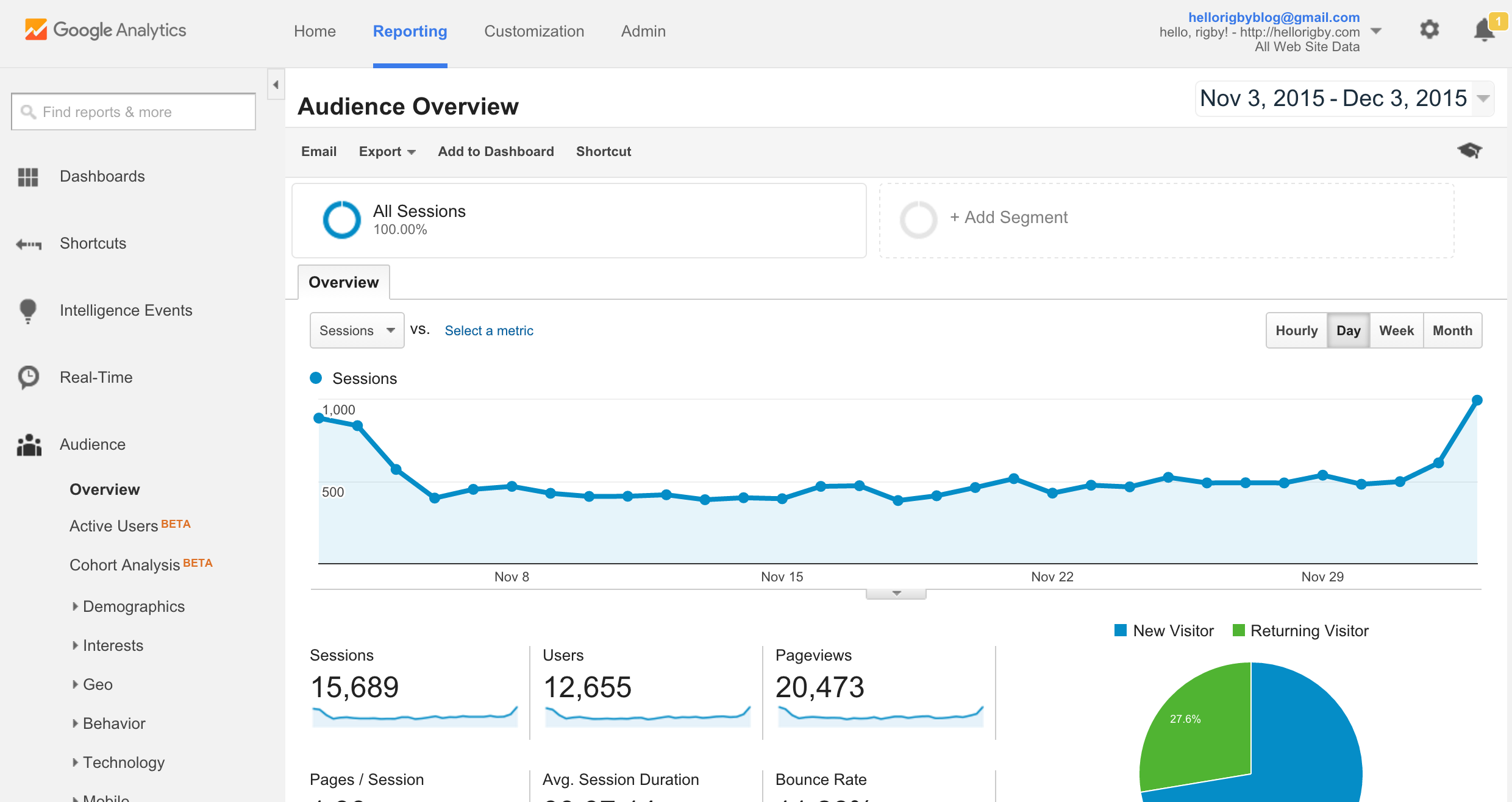 As of December 3rd, 2015, hellorigby.com receives an average of 600+ daily page views, averaging around 20,000 page views per month, and has a following of 2,400+ blog readers, 3,500+ followers on Twitter, and a combined 8,500+ followers on other social media channels like Facebook, Google+, Pinterest, YouTube, and Instagram… and growing daily!
For more detailed information, and brands I've worked with in the past, please view my media kit on Fohr, or reach out via email for my most up to date PDF version.
Advertise on hellorigby.com
At this time, I don't run traditional sidebar ads for bloggers or businesses, but that doesn't mean I don't want to work with you! Instead, I offer more creative native advertisements, where I craft a unique post around your business, product, or service.
Product Reviews and Features
I'm happy to accept products for consideration that may be reviewed and/or to be styled in an outfit or beauty post at my discretion. Product reviews and placements are done as I see fit and I will endorse or wear a product that I would purchase on my own or could honestly recommend my readers. If I've accepted a product, I will offer my honest opinion only and disclose that I received a product sample courtesy of your company, aligning with my disclosure policy and the FTC guidelines.
Products for consideration can be sent to:
Jenn Haskins
PO Box 1156
Bellevue, WA 98009
Sponsored Content
For a guarenteed review, I do offer sponsored posts which will be dedicated entirely to your brand, product, or service. I've had the privilege to work with some very prestigious brands including Clinique, Biore, Tresemme, Suave, Crest, and more. I will only provide my honest opinion, and will fully disclose that the post is sponsored with the following statement: "This post is sponsored by (brand name here). Compensation was provided for this post, but all opinions are my own," or something similar.