I won't lie. I'm kind of addicted. To Netflix, that is. I may or may not have spent most of my weekend marathoning One Tree Hill. It makes me super nostalgic for high school… you know, mid-2000s fashion, indie music, and all the drama that comes with high school friendships. Okay, maybe not that nostalgic, but I'm sure you know what I mean.
Because I've marathoned a ton of shows this year on Netflix, I thought it would be fun to share 10 TV shows to binge watch on Netflix. Right now. Ready?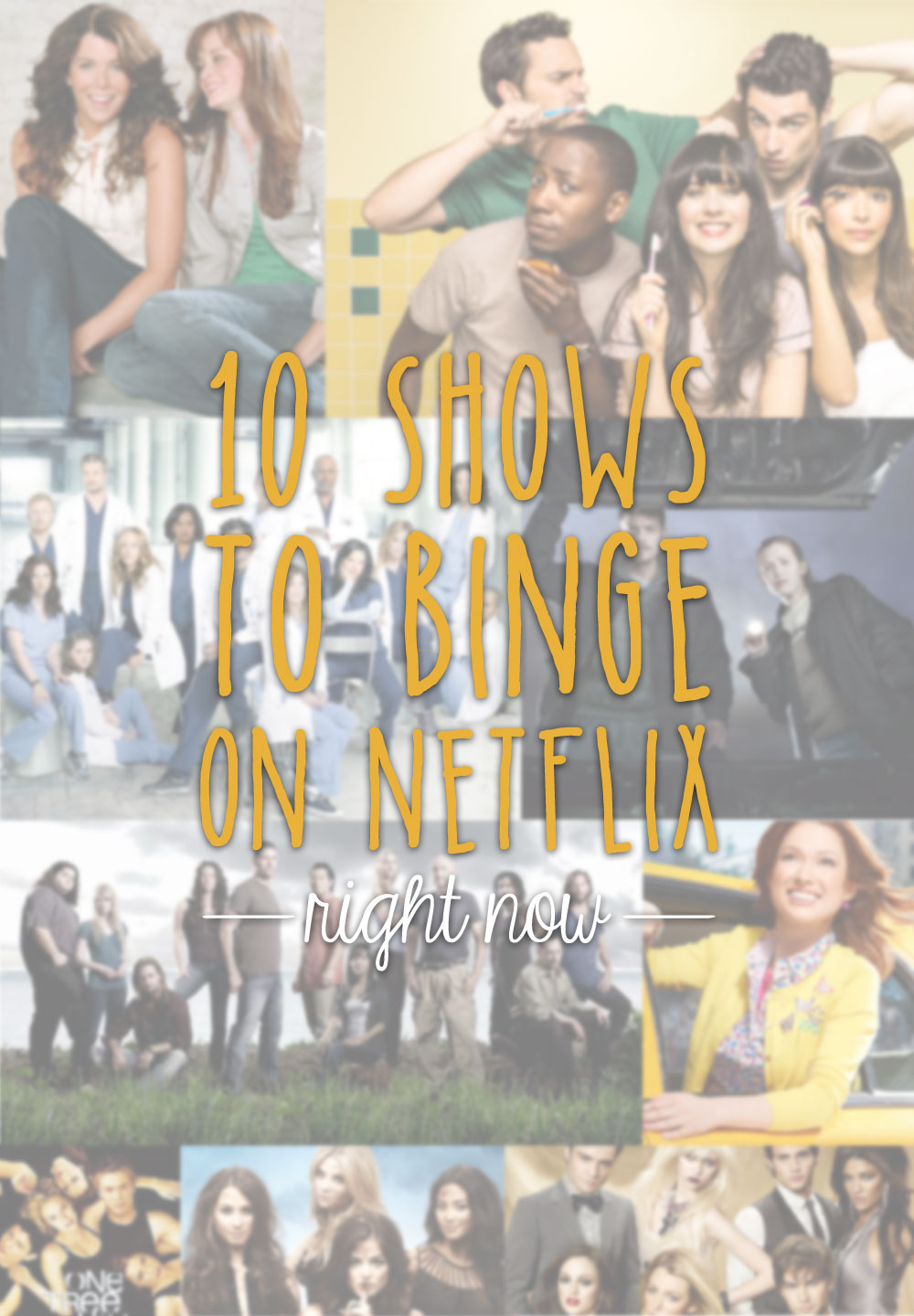 10 TV Shows to Binge Watch on Netflix Right Now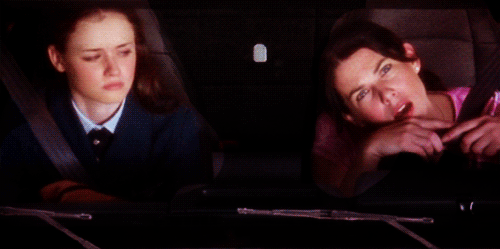 via Giphy
1. Gilmore Girls
Duh. I mean, given the 10 life lessons I've learned from this show, you clearly ned to watch it based on it's educational value alone. Okay, kidding, kind of. But this is my all time favorite show and if you haven't watched it yet, I don't know what you are waiting for.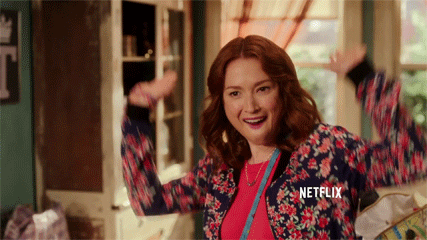 via Giphy
2. Unbreakable Kimmy Schmidt
Considering after one episode I had the theme song stuck in my head, this is a winner. It's a brand new show on Netflix so there's only one season, but between the hilarious premise and the goofy songs and entertaining quips, you're sure to love it.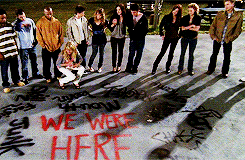 via Giphy
3. One Tree Hill
This is one I'm catching up on – I'm currently watching season 5. I watched this in high school but lost touch with it once I hit college and stopped having consistent access to cable. It's dramatic and addictive – two great qualities in a show to binge.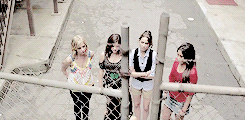 via Giphy
4. Pretty Little Liars
I started reading the books several years ago when I was really too old to read them. But, I kept reading because like the show, they're damn addictive. I mean, teenage girls in high school, a murder, and a stalker? How much more dramatic could it be? But really, I just want to know who A is.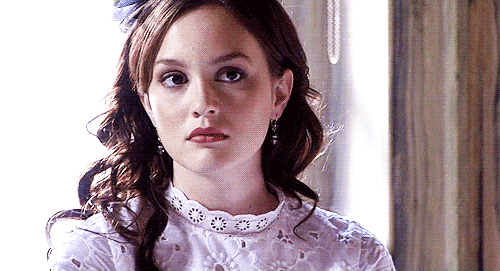 via Giphy
5. Gossip Girl
Another book-to-tv-show pick. I absolutely loved the Gossip Girl book series, and I want to say I started reading them in Middle School, but I could be wrong. Anyways, this series was super addictive and the TV show is too. Mostly I just want to steal all their wardrobes, and Rufus is a babe. Yeah, I said it.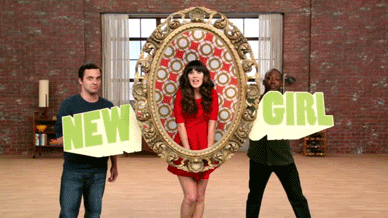 via Giphy
6. New Girl
Zooey Deschanel is adorable and quirky, and she plays the adorable and quirky Jess in New Girl. She lives with 3 guys and as you can imagine, things get a little weird. Lots of laughs and feel good fun to be had.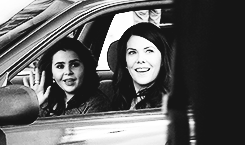 via Giphy
7. Parenthood
If you're a Lauren Graham fan, you'll love her in Parenthood too. This will make you laugh, and it will make you cry. The characters are just so darn endearing that you can't help but fall in love with each of them.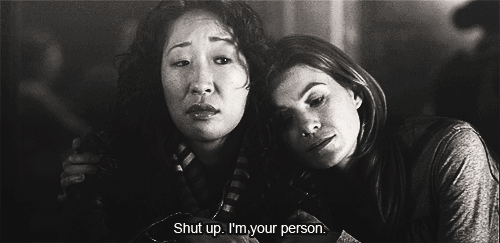 via Giphy
8. Grey's Anatomy
It takes place in Seattle. Medical jargon and drama abound. What's better than that? Oh yeah, McDreamy and McSteamy. I have some catching up to do on this one, but it's still one of my faves.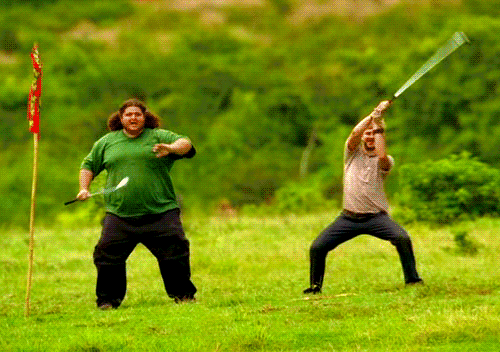 via Giphy
9. LOST
If you can believe it, I never saw an episode of this while it was on TV. Dave introduced it to me on Netflix and told me I'd like it. I was skeptical (I'd never watched it because it sounded boring to me) but he was totally right and I quickly became addicted.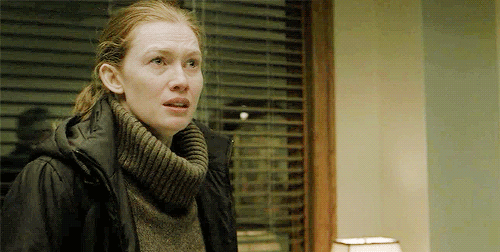 via Giphy
10. The Killing
So good. So addictive. So riveting. We loved this one and binged it in basically a weekend. If you like murder mysteries and haven't watched this yet, definitely do yourself a favor and stream it immediately.
I'm sure there are many, many more amazing shows on Netflix to binge, but these are the ones I've watched all the way through (or almost) and loved. For even more binge worthy shows, check out Becca's post here or here, or Cat's unique picks here.
What shows do you love to binge watch? What did I miss?