Sponsored Post: I am being compensated by #CollectiveBias in partnership with #BioreStripDown for this post. All thoughts and opinions are my own.
I wish I could say I had really fabulous plans this past weekend, but that would be a big lie. Lately, we've been spending our weekends trying to catch up on cleaning and organizing our house as different parts of our renovation have been completed. Even when I'm busy trying to get chores done, I still try to take some time for myself and relax in between tasks. After all, a weekend has to have a little time for some treat-yo-self action!
So how do I pamper myself on a busy weekend? With a DIY facial of course! I had to cancel my most recent facial appointment because of our European trip and can't get in until later this month… but let's just say that in the meantime my skin needs some serious help. Airplane air always does a number on my skin, and I'm left with congested skin that's drier than the Sahara desert.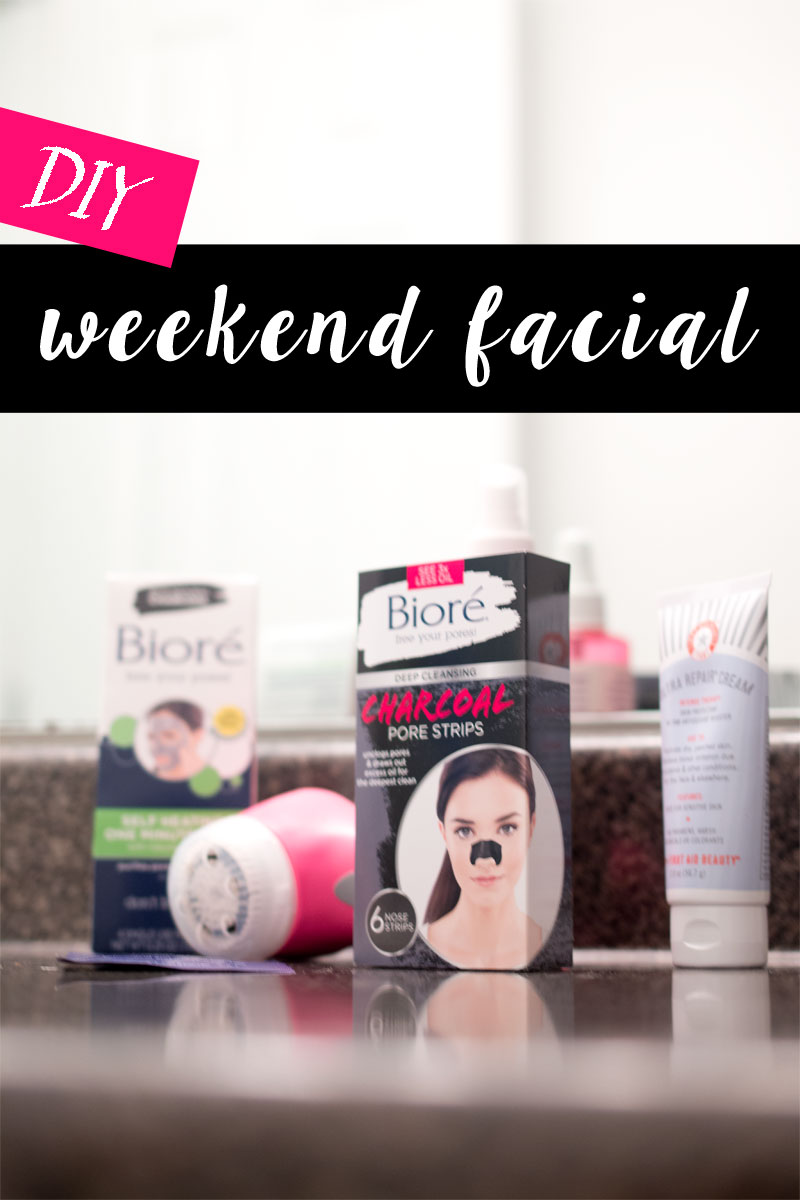 It was Bioré® to the rescue, with their new charcoal line including the Bioré® Self Heating One Minute Mask and Bioré® Deep Cleansing Charcoal Pore Strips! Along with some trusty essentials like makeup removing wipes, my face brush (perfect for gentle exfoliation), a nice hydrating moisturizer, and the pore cleansers from  Bioré®, I was set. So how did I complete this DIY Facial you ask? Here's how: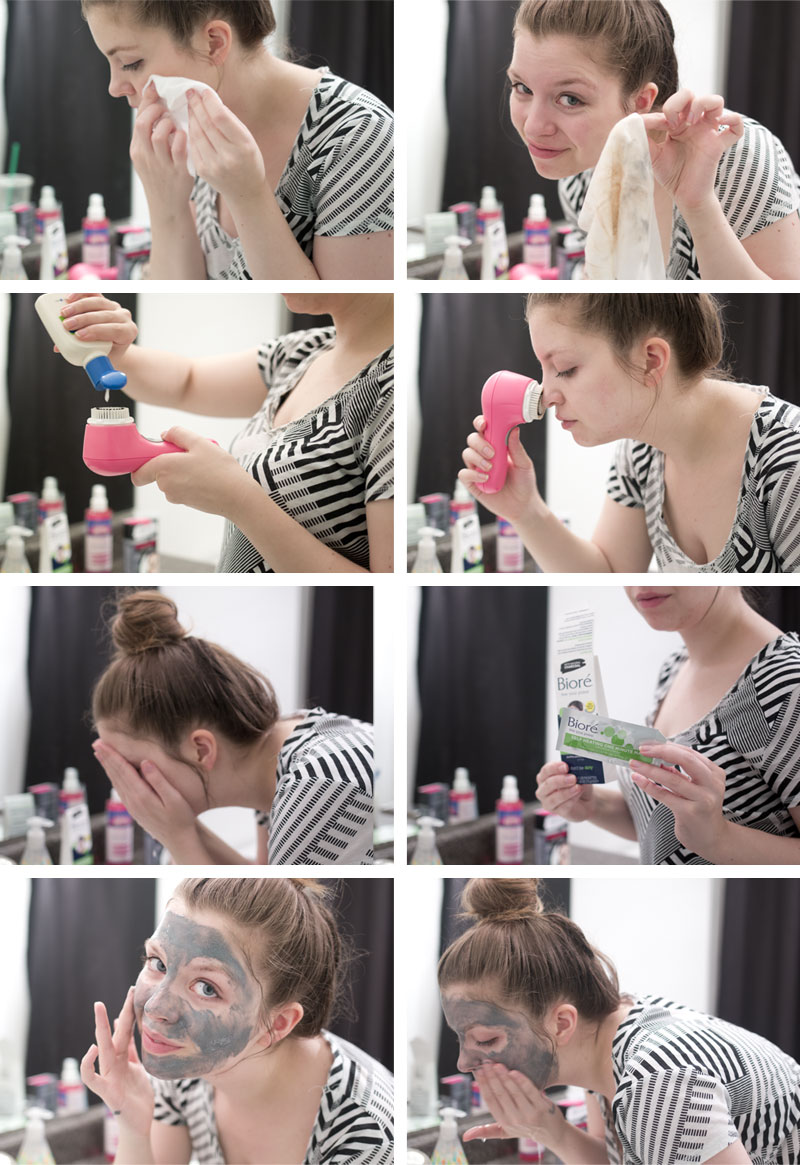 1. Using my makeup removing wipes, I removed all traces of makeup.
2. Next, I gently exfoliated with a mild cleanser and my face brush.
3. After cleansing my face, I gently patted some fresh warm water on my face to prepare for the Bioré® Self Heating One Minute Mask.
4. Then, I massaged the mask over my entire face for one minute. The heating sensation really made it feel like I was at the spa being treated with a warm facial towel! The mask is infused with Natural Charcoal, known for its ability to draw out and trap deep-down impurities
5. After the minute was up, I removed the mask with warm water.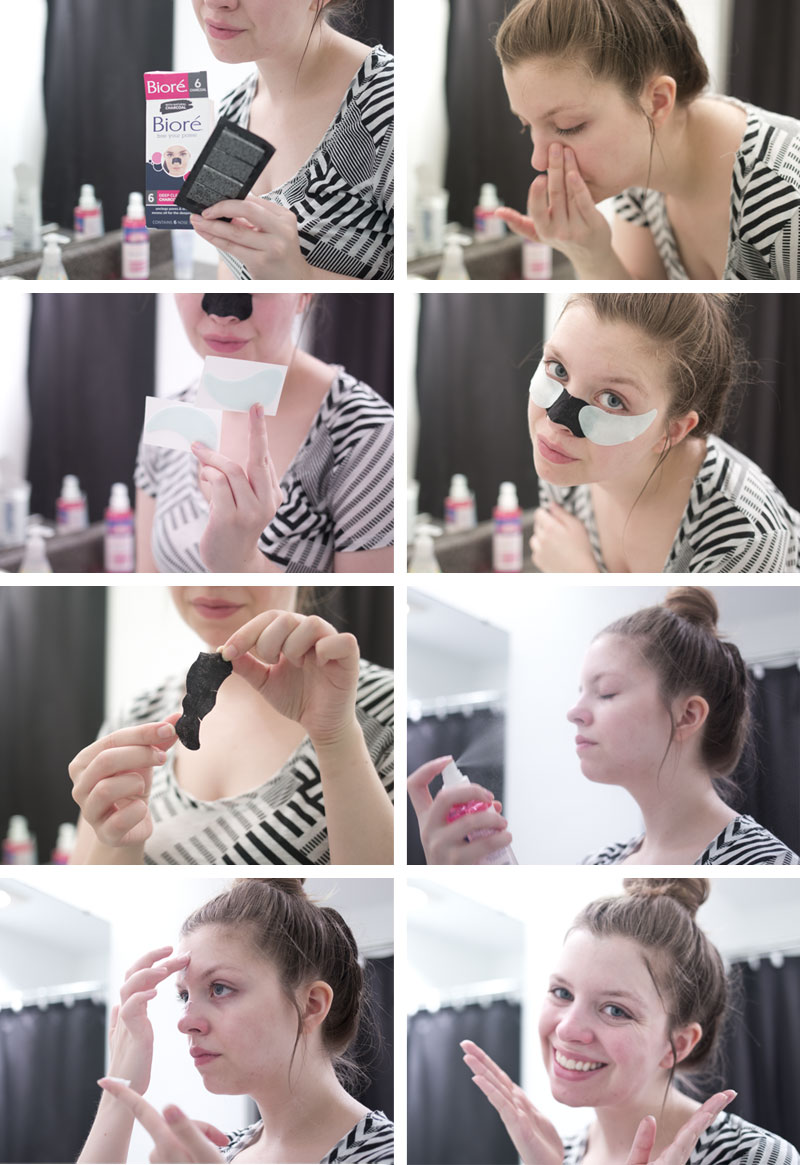 6. With a clean face, I gently patted warm water on my nose area to prep my face for the Bioré® Deep Cleansing Charcoal Pore Strip. Have you tried these yet? They're new and like the iconic strip, this charcoal strip unclogs pores to draw our dirt & oil that can cause blackheads!
7. Because I've been battling fatigue, I also added some eye patches to the mix. If you have some, you can apply these now too!
8. After allowing the nose strip to dry for 10 minutes, remove it. Then, bask in the glory of the gunk that is now on the strip and not in your nose! ;)
9. Follow with a nice cooling face mist, I chose one that has rosewater because it feels so good in the summer heat!
10, Finally, finish by patting on your favorite moisturizer. I was in need of something a little heavy duty, so I chose a thick moisture cream. And ta-da, DIY facial complete!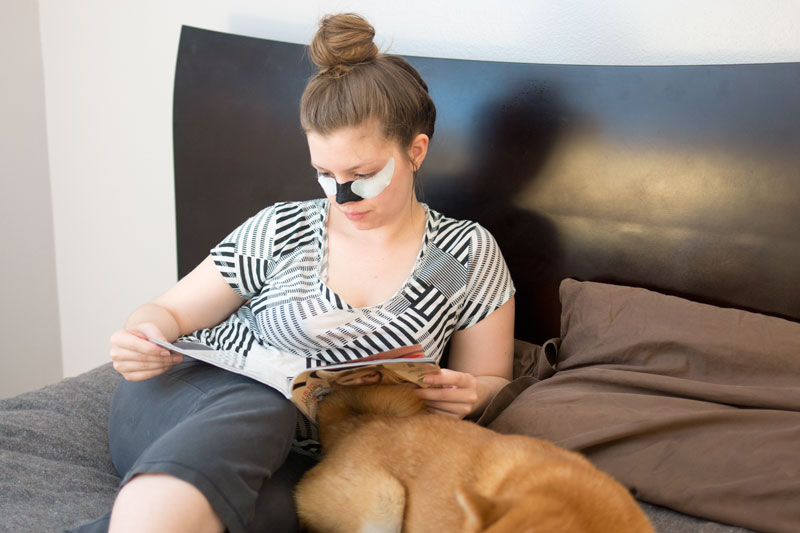 Oh, and don't forget – this is about kicking your feet up! Even if for only ten minutes while those pore strips work their magic. My ten minutes is spent nose deep in Vogue, but be sure to grab an iced coffee or tea to beat the heat and stay hydrated. ;)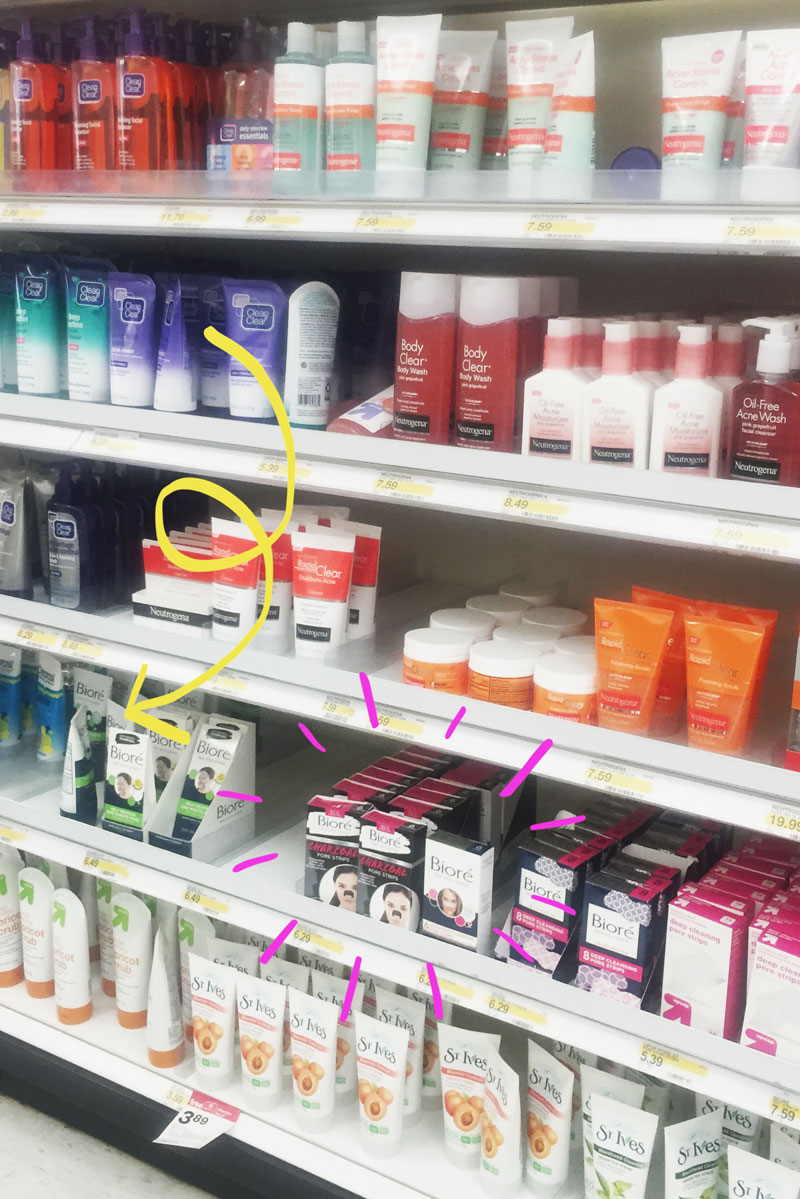 If you're ready to get your own DIY facial on, head to your local Target to pick up some skin care essentials including the  Bioré® Self Heating One Minute Mask and Bioré® Deep Cleansing Charcoal Pore Strips. You can find them in the skincare aisle, as pictured above.
Have you tried any of the Bioré® charcoal products yet? Which one is your favorite? Or how do you like to treat your skin at home? I'd love to hear about it in the comments!