Hi, I'm Jenn! I'm a designer by trade and for many years, my blog was my semi-secret side hustle. I started writing here at Hello Rigby back in 2013 before Instagram was a big deal, and way before TikTok even existed!
Hello Rigby has been my special place to indulge in fashion, beauty, and everything in between that I didn't get from my 9-5 in the tech industry. I love to share style advice, our mid-century home, and more about Rigby, my eight-year-old Shiba Inu.
So who is Jenn anyways?

I'm a 30-something Seattle native. I formerly was a designer at a mobile tech startup, and I transitioned to a full-time freelance lifestyle back in 2018. I now work on my blog full time and maintain several freelance consulting and design clients. (Curious about working with me? Schedule a consult with me!)
I like to think I dress fairly well most days (come on, I'm in Seattle. You know I've got to wear some ugly stuff every once in a while!) I'm also a bit crazy about my dog, Rigby, my eight-year-old Shiba Inu. Other things I like? Food, especially anything involving chocolate or cheese, shopping, reading, and playing with makeup. I post about all of these topics here too!
If you're new here, try checking out some of my most popular posts:
…Well, tell us more about Rigby!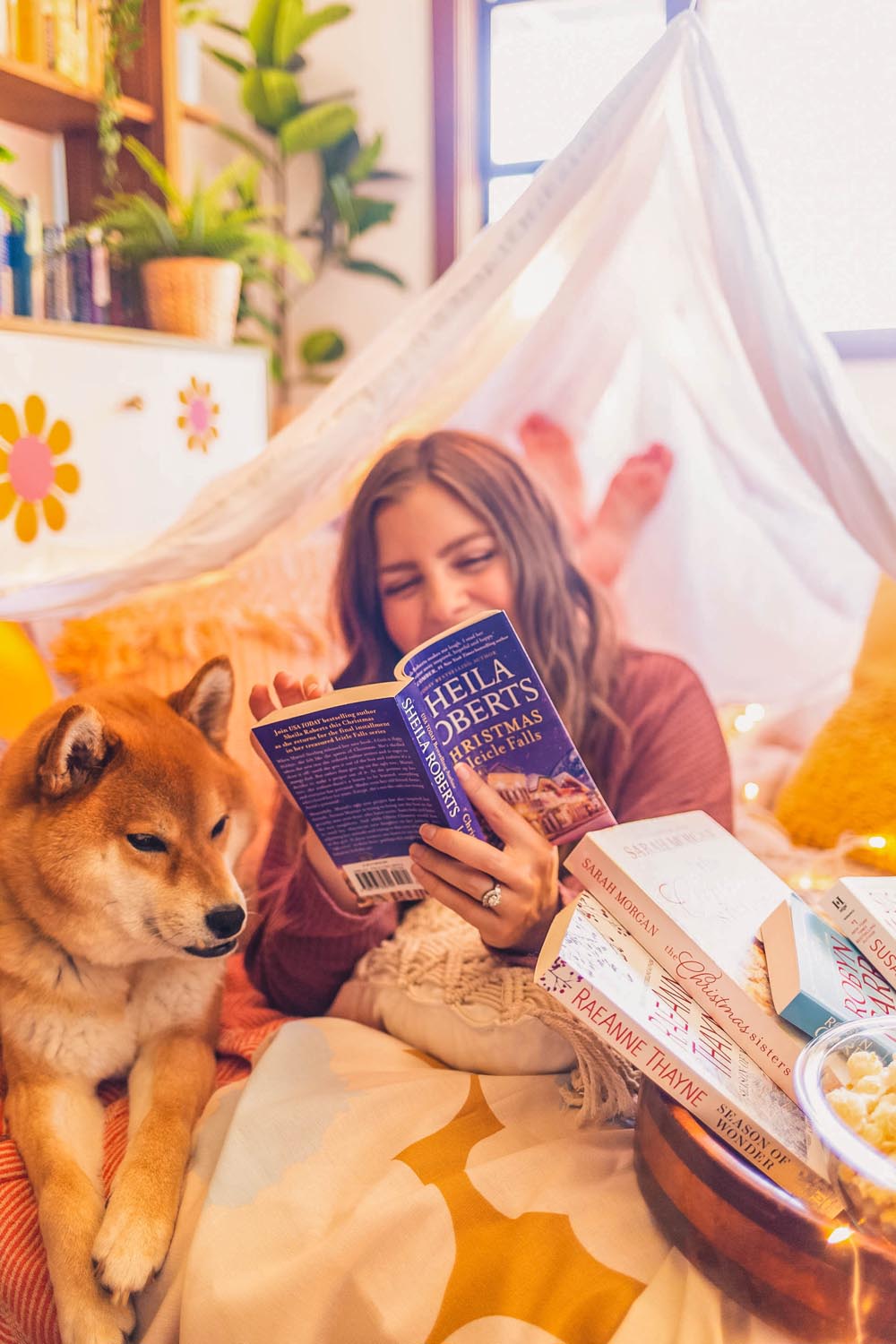 Rigby is an eight-year-old Shiba Inu. He also has a silly little underbite, which meant he was rejected from having a future as a show dog. Their loss, my gain. ;) If you're new to Shibas, no they are not foxes, coyotes, or wolves. Shibas are a quirky little Japanese dog breed. When he was tiny, and I took him everywhere, I got a bit sick of "OMG IS THAT A FOX DOG?!" No. He is not a fox, I promise. If you want to read more about Rigby, I highly recommend checking out all of the posts I've written about him.
Where did the name of your blog come from?
I couldn't think of a blog name for the longest time. I'd been wanting to start a blog, but the one thing that I couldn't figure out was a name… so I never did. Then one day at work, "Hello Rigby" just came to me. I knew I wanted to blog about my dog and fashion, and I wanted a unique name. So here we are. If you don't like it, that's cool. Sometimes I think it's a little silly, too.
Wait, why did you name your dog Rigby? Like… Rugby?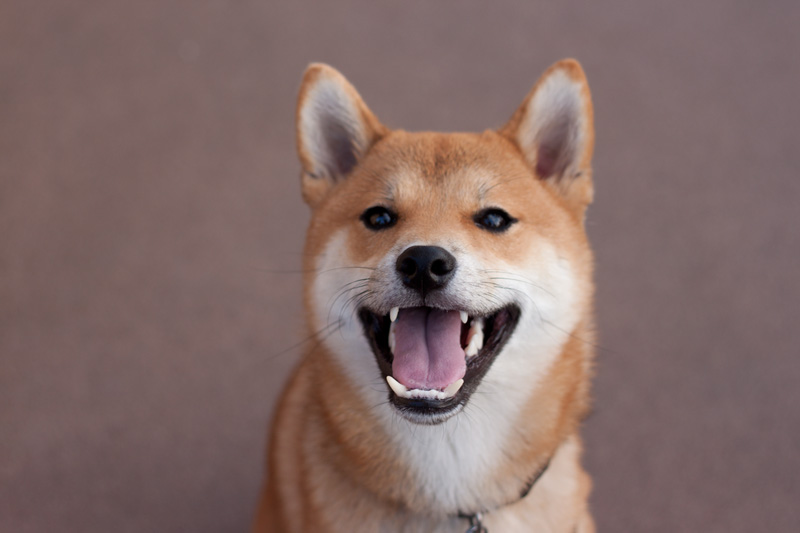 No. Not like rugby. I named Rigby after The Beatles song Eleanor Rigby. Obviously, Eleanor wouldn't work, and I liked how Rigby sounded. Runners up were Ringo (for the Beatles drummer/singer/songwriter Ringo Starr) and Roux (for the base to one of my favorite foods, Mac & Cheese). If he had been a girl, I was totally going to name him Veruca Salt. Yeah, I'm a freak. (And bonus points if you know where that name is from, too!)
Wait, so you have a dog, and you have a blog… who takes your photos?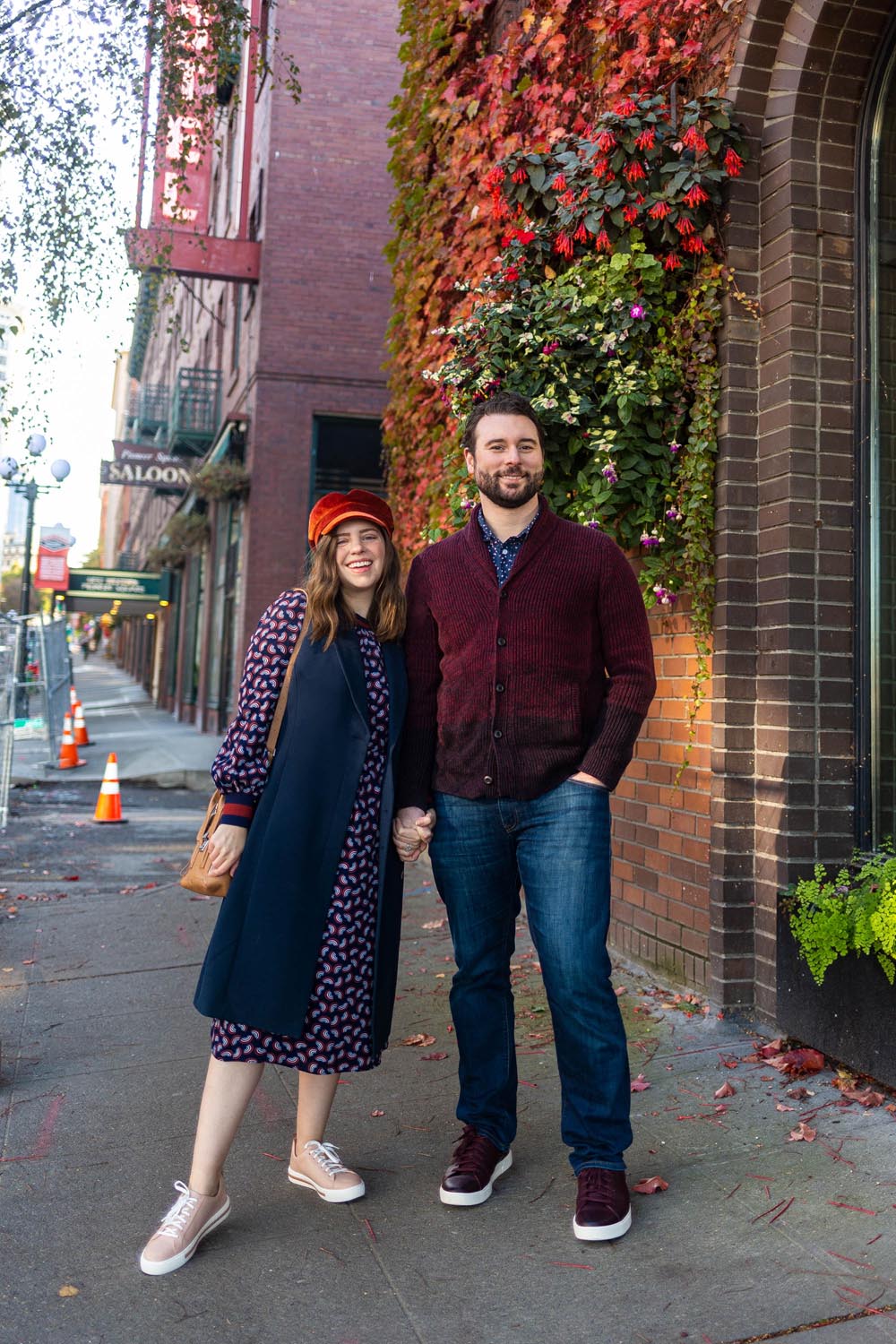 Oh yeah. The other man in my life is Dave. He's a web developer by day. I con him into taking many of my outfit photos. Even years later, he swears up and down that he's NOT a photographer and claims that he hates it, but we make it work. Additionally, I take many of my own photos with a tripod, like the one above!
In 2019, Dave pulled off the biggest surprise of my life and proposed to me while I was at Disneyland with my good friend, Holly. You can read about the entire proposal, including him surprising me with my dream vintage ring that I thought was gone forever! We had planned to get married in 2020, but then um, a pandemic happened. So, we're putting a small ceremony on hold until it's safe for all of our loved ones to attend in person.
This is the end, my friend.
Hopefully, that answers any questions you had about me. If you want to know anything else, leave me a comment below, hit me up on Instagram, or shoot me a message anytime.
I'd love to hear from you!