I don't think it's a huge secret: I love clothes. I spend most of my "fun" money on fashion related things, so when I heard about the concept of renting a wardrobe, I was completely intrigued. Enter Armoire, a Seattle-based clothing rental service which I'll be sharing more about in this review!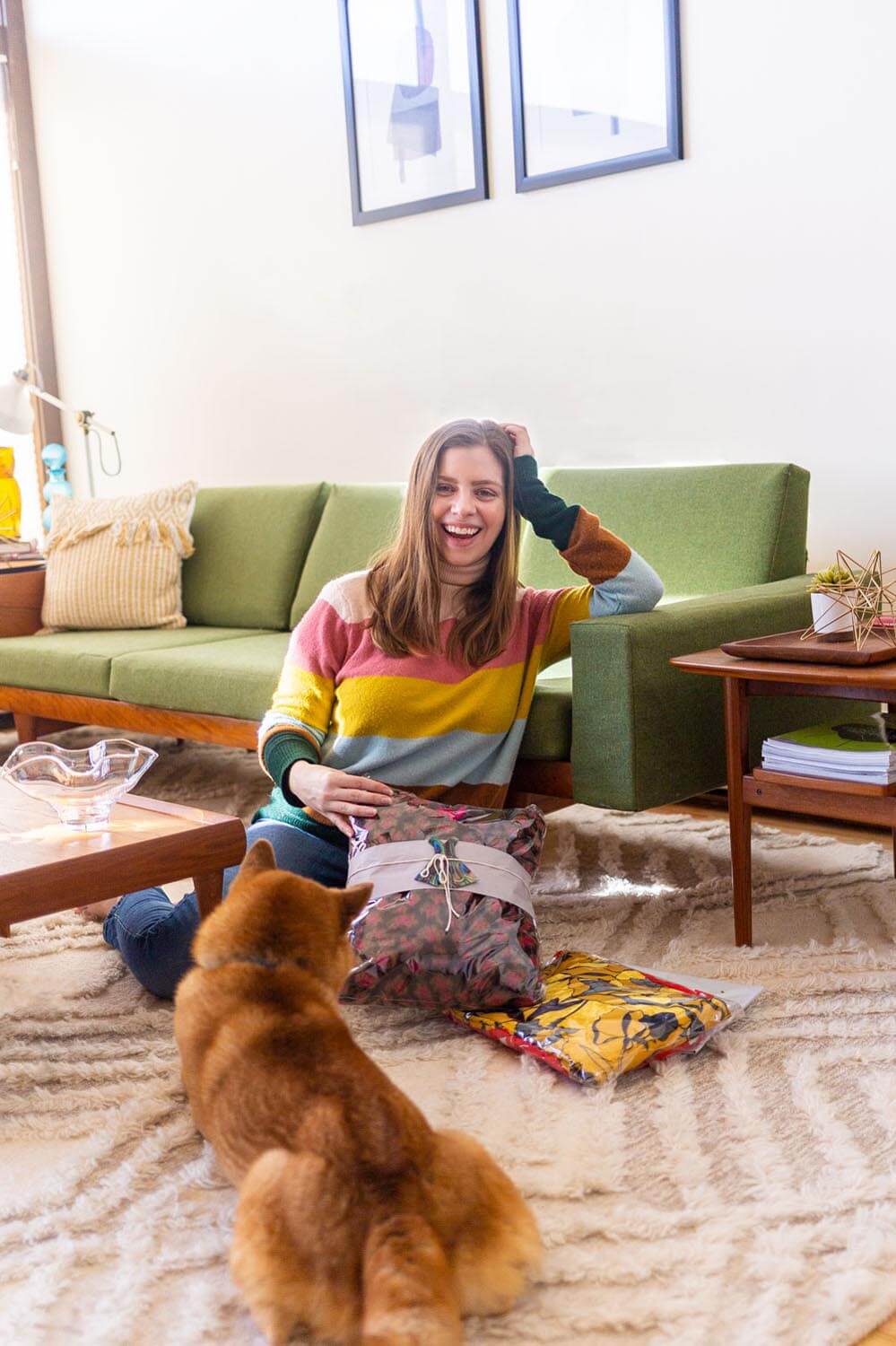 A couple of years ago, I learned of Armoire during an event at a women-focused co-working space here in Seattle. Armoire was positioning themselves as a wardrobe rental service for professionals, and while the clothes they had on display didn't capture me at the time, the concept most definitely did! Later, I was invited to a launch party for The OULA Company, which makes fun, colorful floral, and abstract patterned dresses that immediately grabbed my attention. I said yes and found myself on Capitol Hill to see the garments in person and hear more about Armoire.
Despite the lack of color my "stylist" automatically assigned me, the staff promised that their service would learn my style over time and recommend things that were more my style. (My "stylist" is actually a computer-generated algorithm, which is one of the things that Armoire prides itself on.) When an offer to sign up for just $49 popped up a few weeks later, it was the push I needed to give the service a try.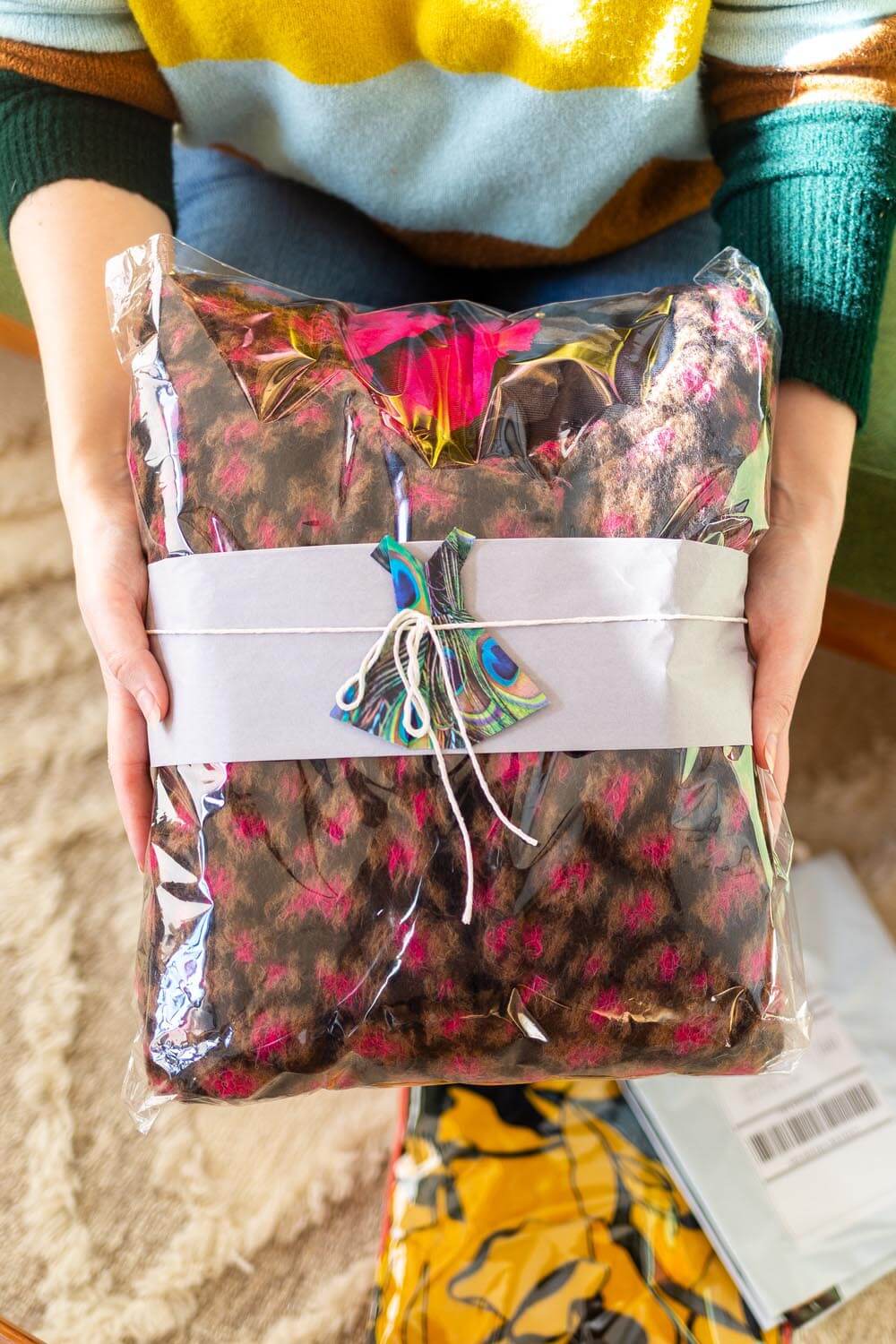 And what can I say, I've been addicted ever since! So why have I stuck with Armoire all of these months? Today I thought I'd give an honest, non-sponsored Armoire review. And let's be real, I'm always honest regardless of sponsorship. But, just clarifying here. ;) I do pay for this subscription myself.
If the concept of renting your wardrobe sounds interesting, read on for my Armoire review!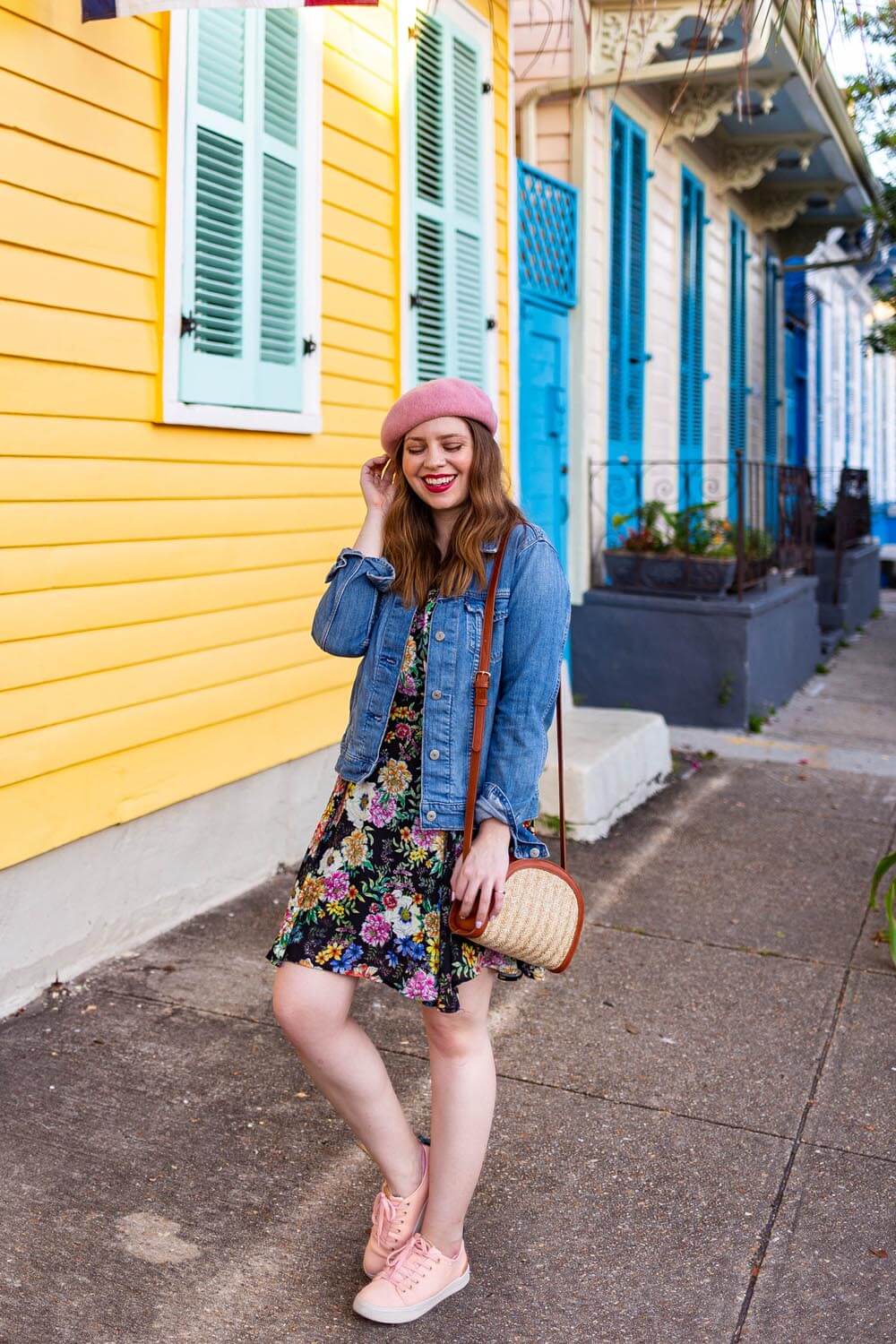 So, what is Armoire?
One part styling service, one part rental service, this Seattle-based startup is hoping to make women's lives easier and more stylish with a variety of work-appropriate, casual, dressy and even formal pieces, for the modern woman.
After signing up and filling out a style profile, Armoire's website utilizes a proprietary algorithm to make suggestions for your first case. You select from a variety of pieces in your closet to fill the 4 slots you receive in each case. Once you're happy with your selections, you confirm your case, select the address you want it to be delivered to or pick up at one of their Seattle-area boutiques, and then you wait for your first case to arrive, as seen above! (If you're not a fan of waste, you can request to receive minimal packaging, too.)​​​​​​​​​​​​​​
Shipping is free both ways, and Armoire encourages you to exchange your cases as frequently as you like. Even better? No cleaning necessary! Armoire dry cleans in-house as part of your subscription service.​​​​​​​ Once you're ready for your next case, let Armoire know by logging into their website, then select the items you are returning and review those items. ​​​​​​
You'll also have the option to purchase any of your rented items from your case if you really can't part with them! Return your entire case or just a couple of pieces. Then, drop your returns at your local Post Office or in one of the mail drop boxes. In the meantime, they'll be prepping your next case!​​​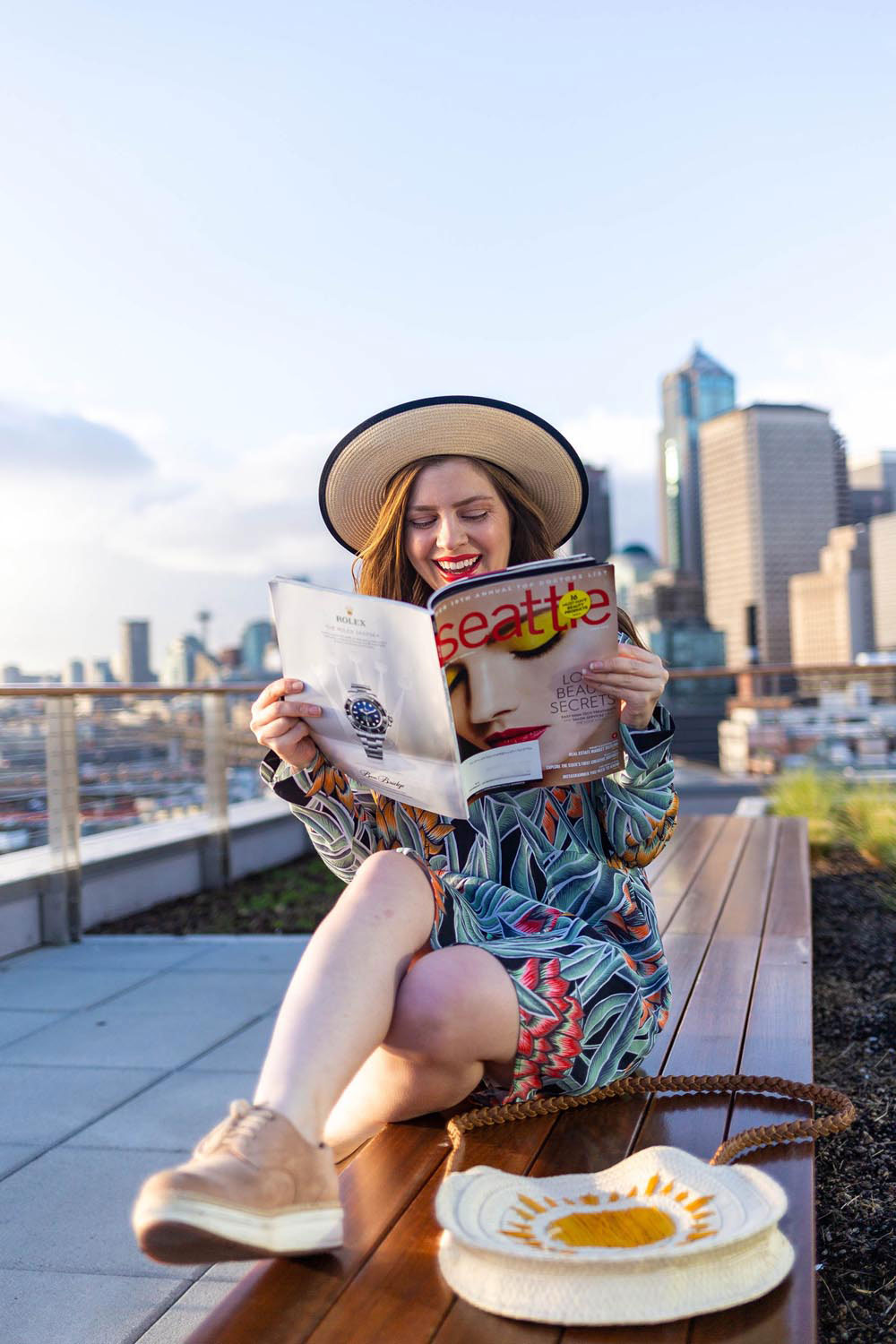 Ok so wait, how much does Armoire cost?
Armoire offers an unlimited plan for $249 a month. (Sign up with my referral link to get your first month at 60% off!) As mentioned, that includes unlimited rentals of six items at a time each month, plus free dry cleaning and shipping as part of your subscription. You can opt to start small with their 4 item capsule wardrobe option for $79 a month, or a 7 item capsule wardrobe for $119 a month. You can also save up to $193 annually by prepaying for your subscription.
Need more? Add on additional space in your case for $15/month for each additional item. If you need a break from your subscription, you can just let Armoire know via email, or live chat with someone on their website.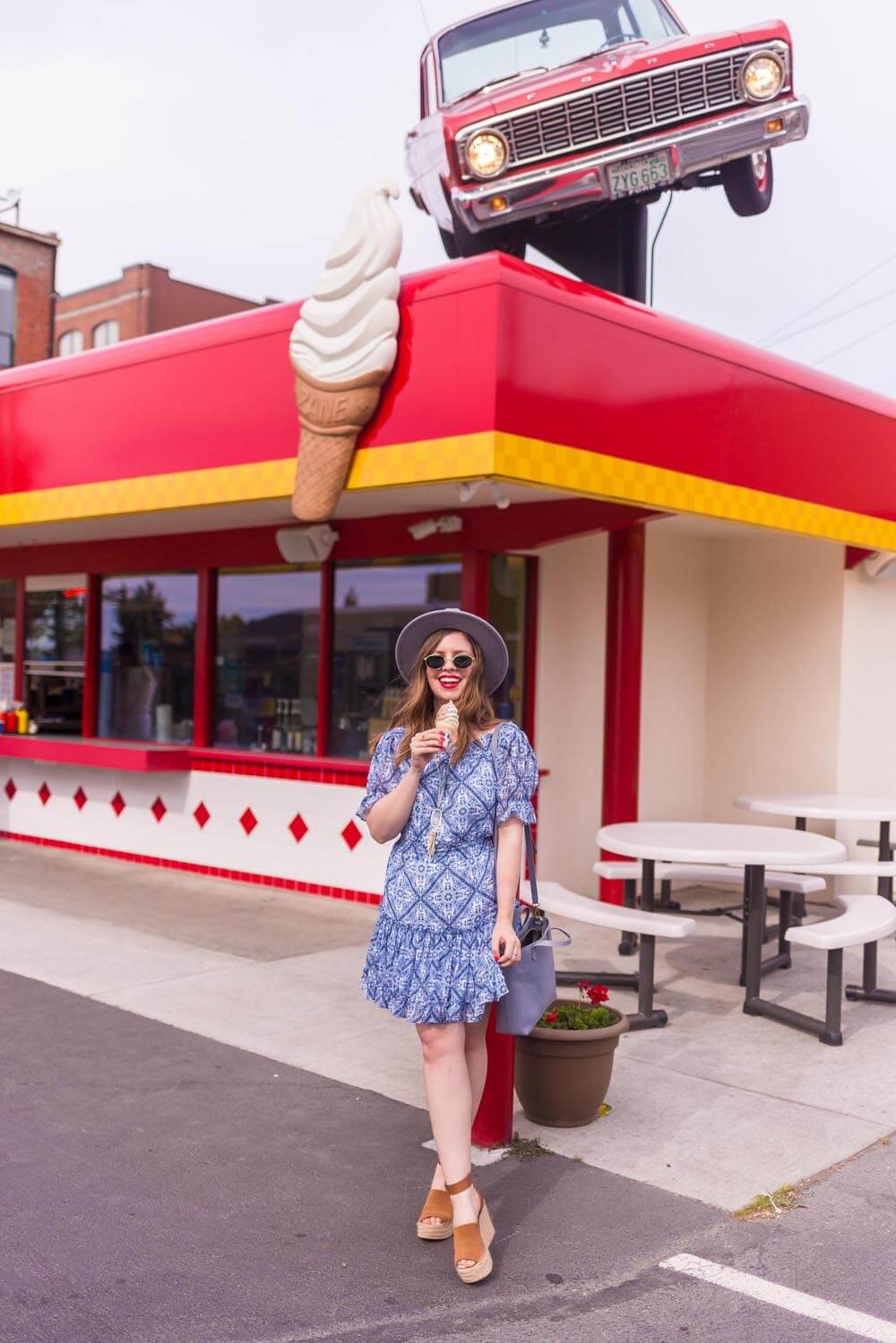 Who is Armoire for?
With brands such as Alice and Olivia, Equipment, French Connection, Yumi Kim, Diane Von Furstenburg, Theory, Rachel Zoe, and many, many more, contemporary professional women can easily add things to their case and request delivery for pieces that they will love. Armoire's style profile covers sizes 0-24W for dresses/pants and sizes XS-4X for blouses/tops. If you're expecting, you can also enter your baby's due date to receive maternity-friendly pieces.​​​​​​​Armoire's aesthetic ranges from funky, colorful and hip to a more buttoned-up, tailored professional vibe. The brands are ever-changing, with new contemporary brands like Scotch and Soda and Cupcakes and Cashmere to even more casual and athletic pieces from Adidas, Tory Sport, and Puma. They also have high-end finds from brands like Opening Ceremony, 3.1 Philip Lim, Isabel Marant, Proenza Schouler, Marni, and more.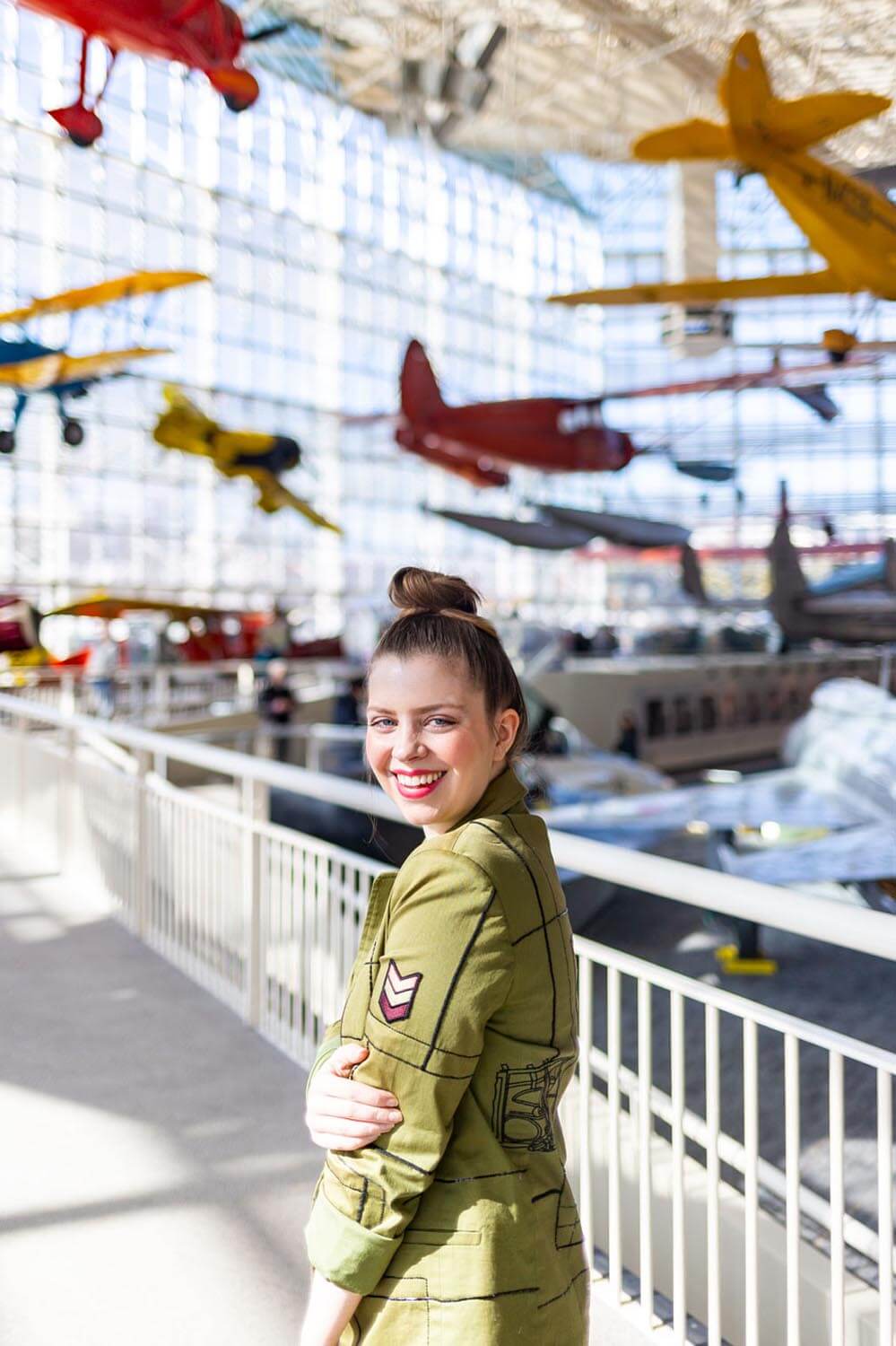 As I mentioned above, women in the 25-45 age range will probably be most at home with the Armoire service and the styles featured, but it can vary depending on your personal style and clothing needs. The young professional or creative worker will find a variety of options for both work and play. Special event options are available which makes the service super convenient for wedding and event season. Armoire also has a variety of options for women who are expecting, too!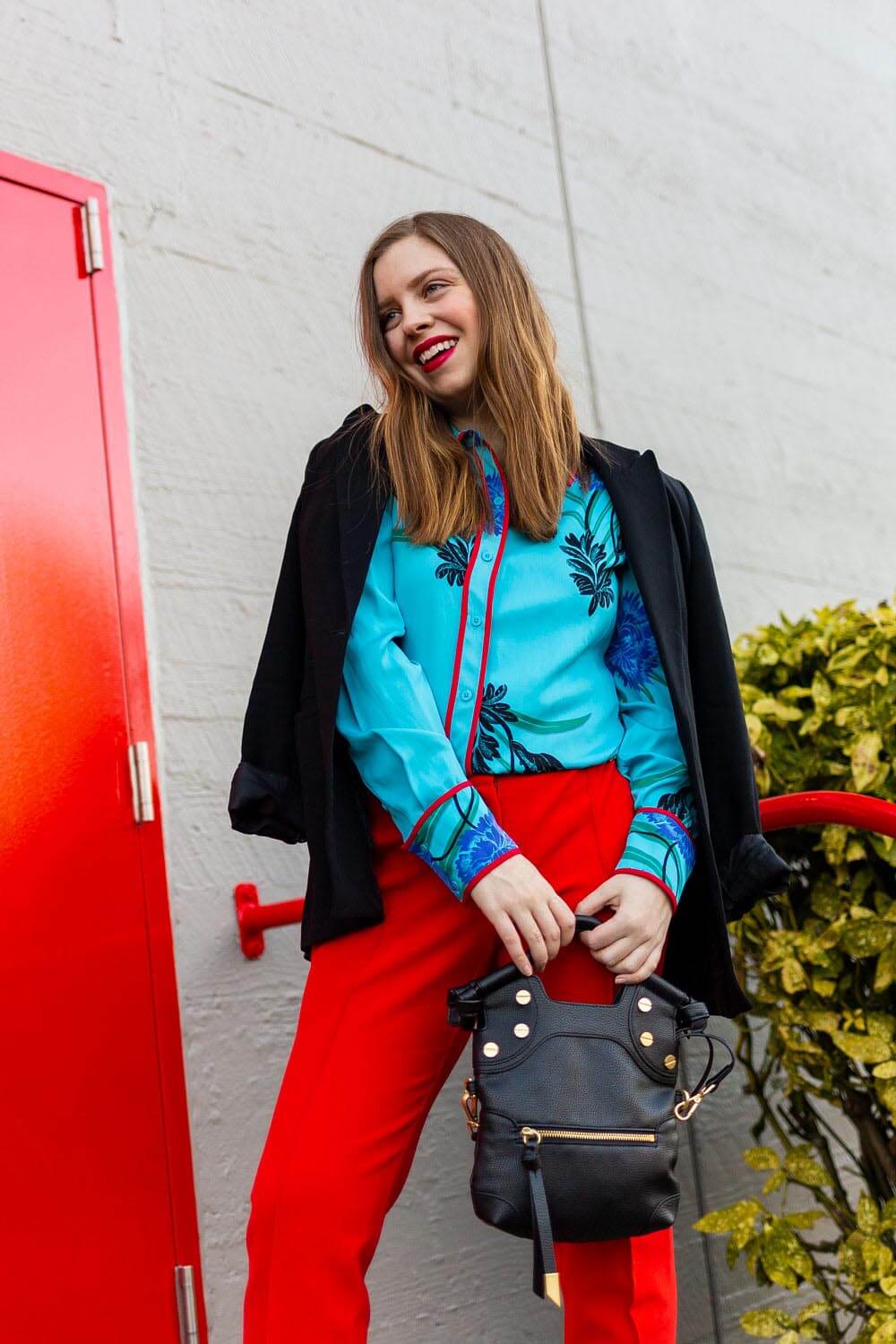 Where does Armoire ship?
Armoire ships to the United States via USPS. Most shipments should arrive between 2-5 days from their Seattle HQ. The closer you live to Seattle, the quicker you'll receive your package. As someone based in Seattle, there is typically just a day or two between cases. Just be sure to notify that you've returned your Armoire package to get your next order super quick.
If you work or visit Downtown Seattle frequently, there are two spots to return and pick up your case, too. Their HQ and styling boutique is in Pioneer Square just a few blocks from the stadiums in the Capitol One Building on 1st across from Elysian Fields. Book an in-person appointment at their styling suite for a monthly, complimentary 45-minute try-on session, or just drop off your returns and pick up your new case. They also offer free pick up at their new spot downtown inside Charles Schwab.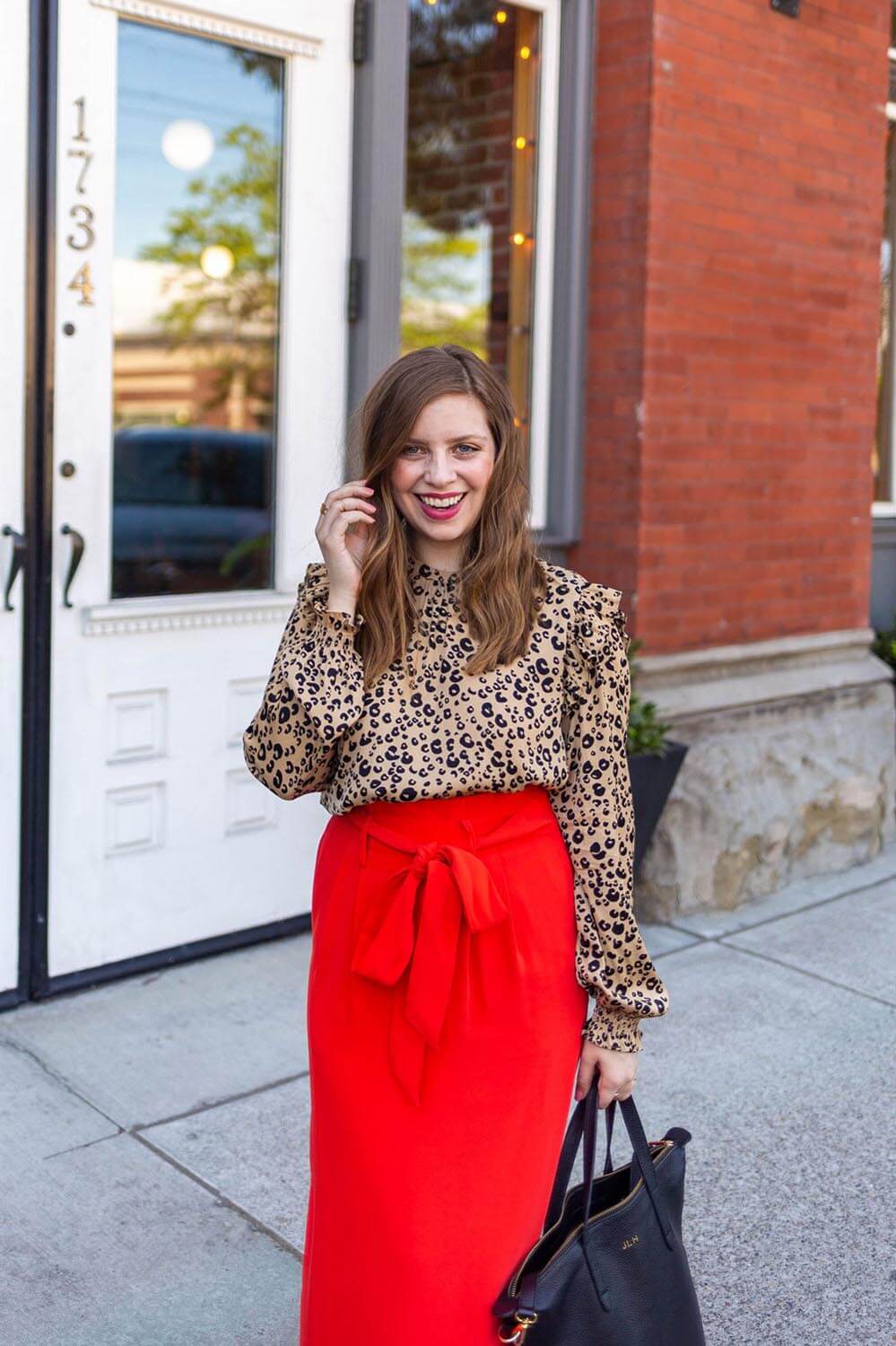 The incredible speed to which I can borrow and return pieces has kept me a very happy customer! As a blogger, it has helped me keep my wardrobe fresh and work on new projects (such as my workwear series, coming soon!) without spending a small fortune. And when traveling, it allows me to have a fresh new wardrobe without spending anything extra. Also, I can drop my case back in the mail before I leave my destination so my suitcase is much lighter!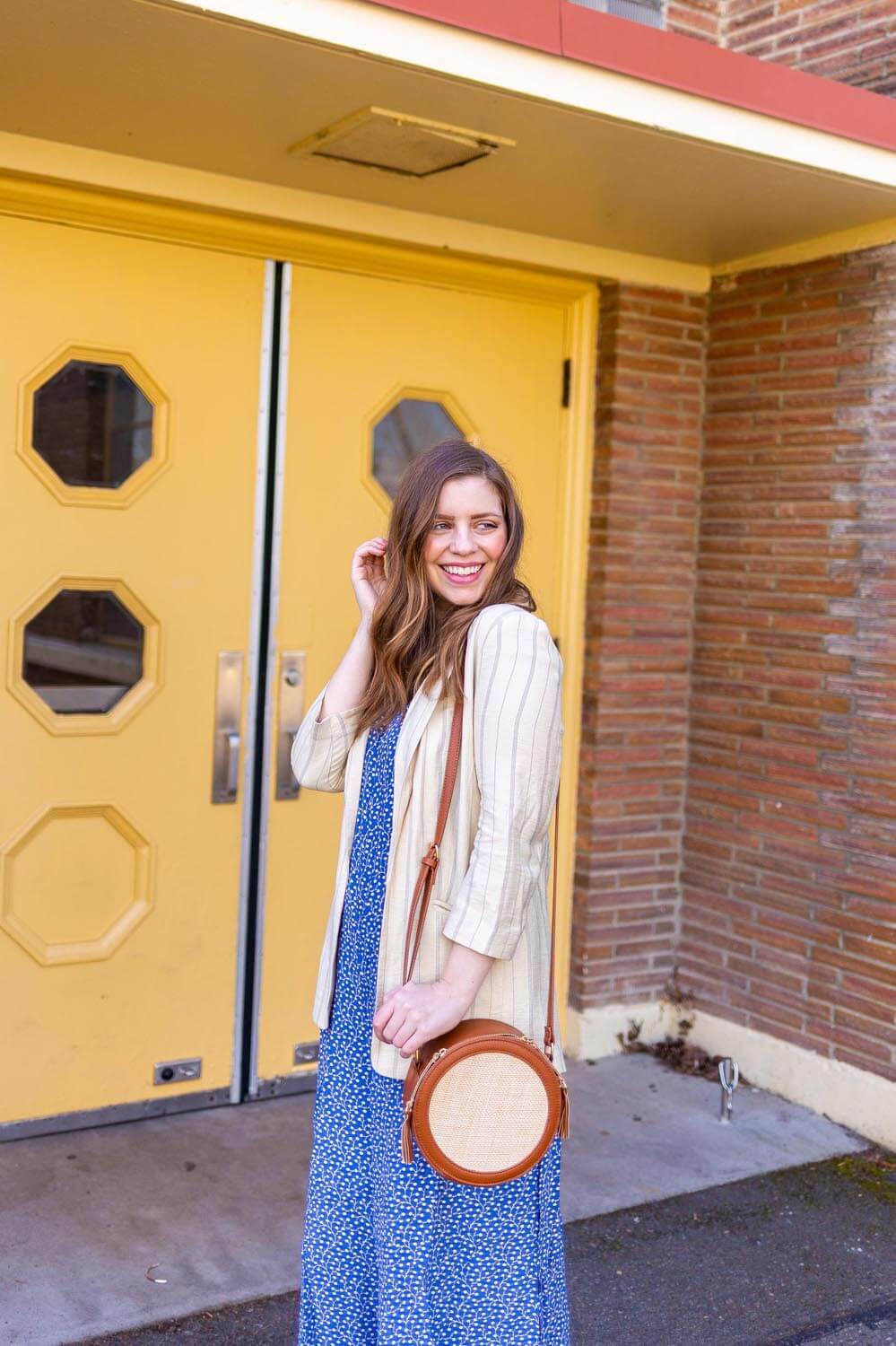 Why is Armoire so beneficial?
That's going to depend on your exact needs, but here are some reasons I've found subscribing to Armoire to be beneficial!
To save money
To save time on shopping
To prepare for an occasion (great for holiday events, weddings, those who attend special events for work frequently such as bloggers, press, sales professionals, public relations, and more)
To try new and unique brands
To try new trends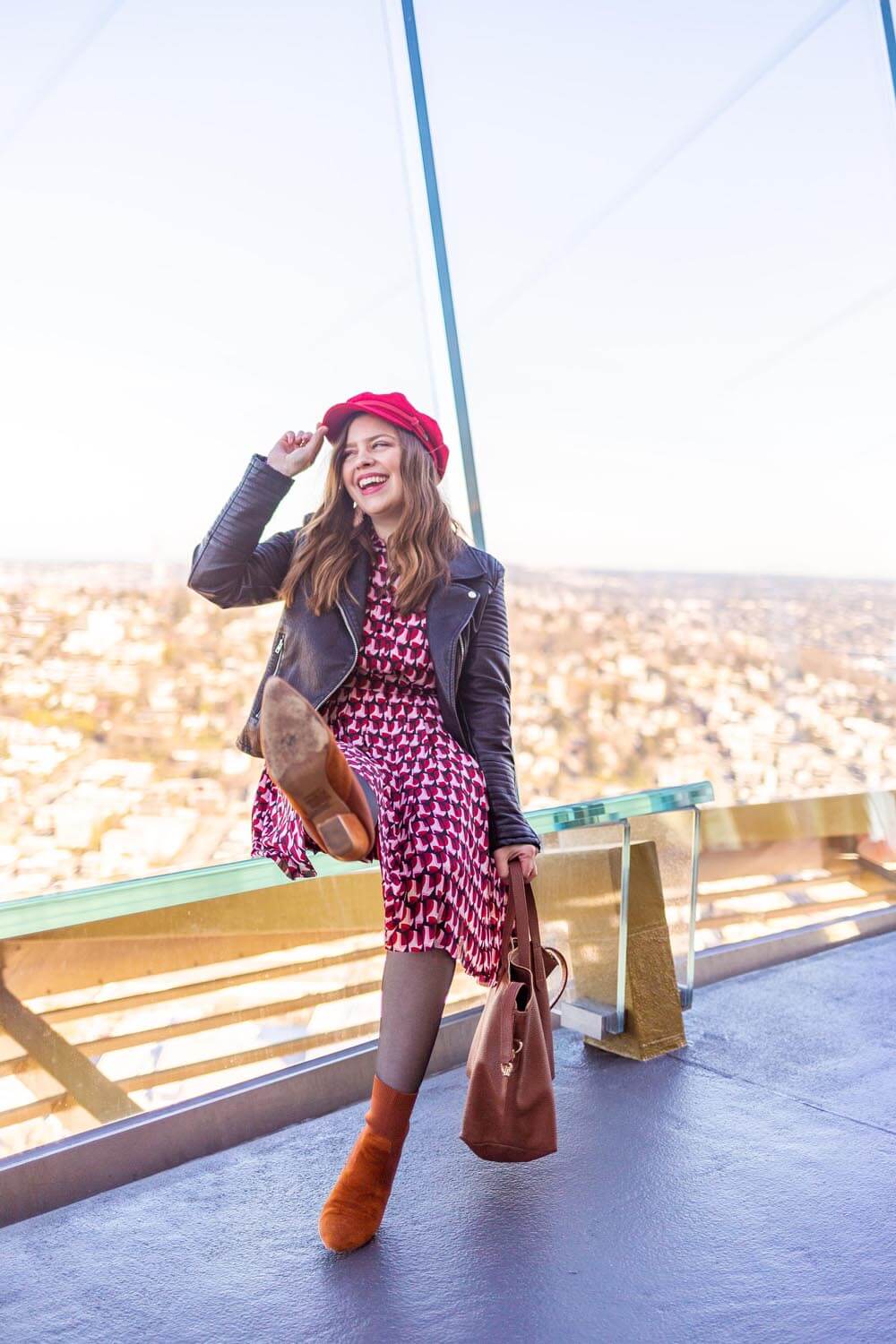 To have a higher quality wardrobe without the expense
It's more sustainable than buying new clothing
Dry cleaning is taken care of
To curb the shopping habit or desire to shop (just request a new case instead!)
To transition between careers (going from a business casual to a formal office, for instance)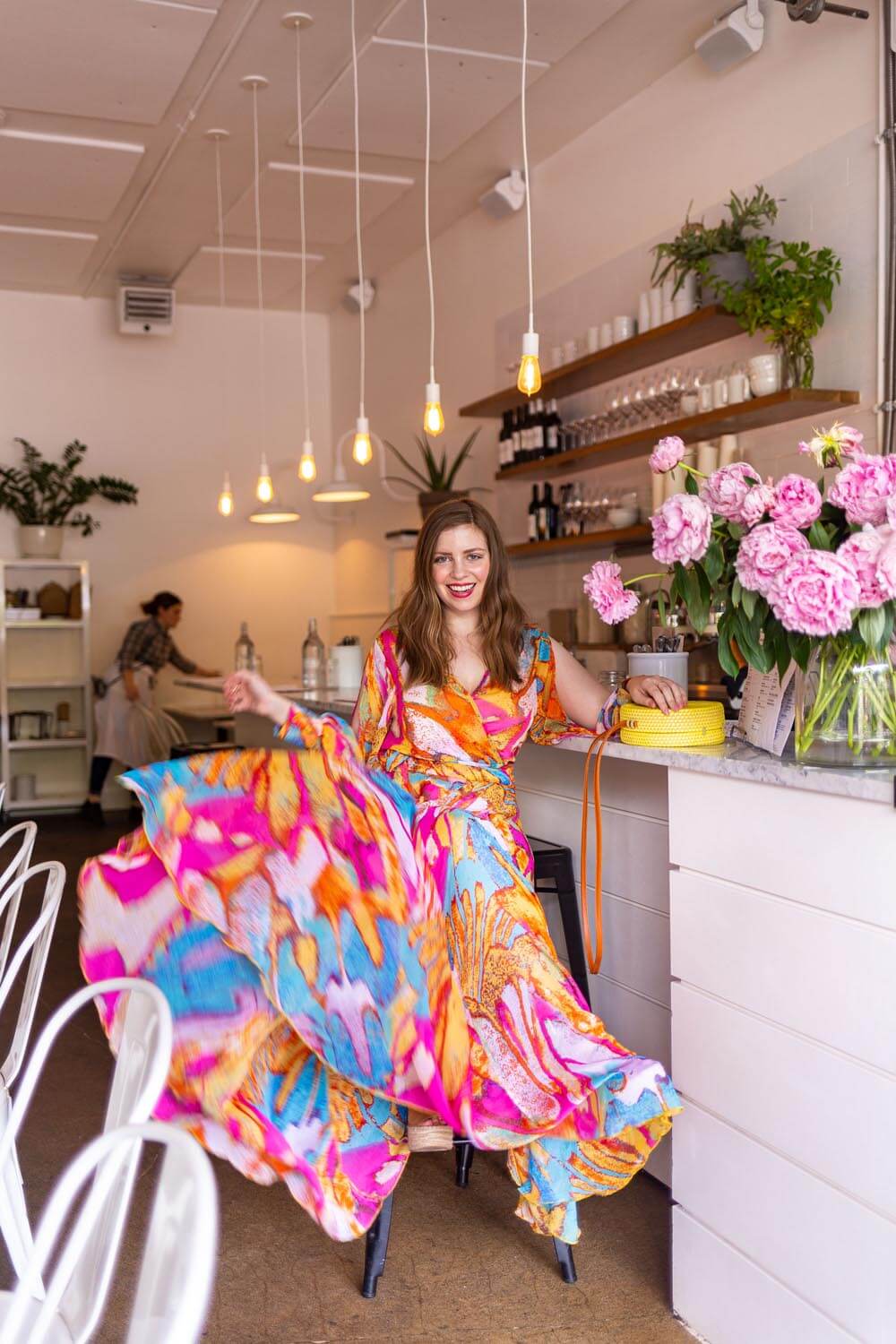 Speaking of unique brands…
Armoire has many brands that I'd never heard of before, including the brand that I mentioned earlier, The OULA Company. They offer a variety of options from small, up-and-coming, eco-conscious, and sustainable brands. Here are some of the ones I've seen & tried!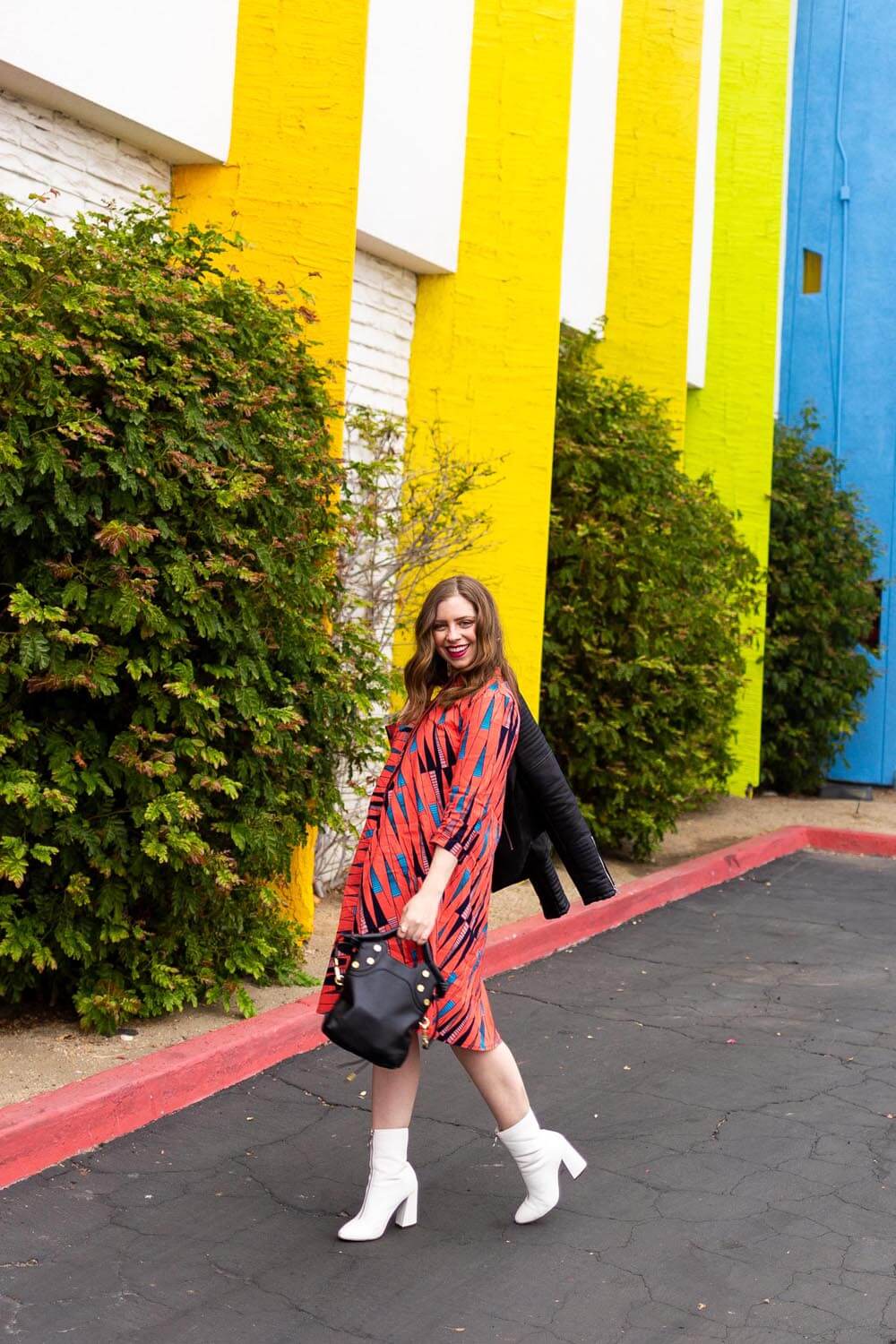 Eco-Conscious/Sustainable
Amur: focuses on creating clothing out of environmentally conscientious fabrics, including organic and natural fabrics, reclaimed textiles, or trims made by artisans in developing worlds
Amour Vert: creates exclusive fabrics like mulberry silk and beechwood fabric that are completely organic and made using non-toxic dyes
Zuri: a Kenyan brand known for making bold African print dresses offers it's women free childcare during work hours through a program called SOKO, and a program to help women make and sell reusable sanitary pads
LACAUSA: LA-based LACAUSA makes quality garments under ethical conditions.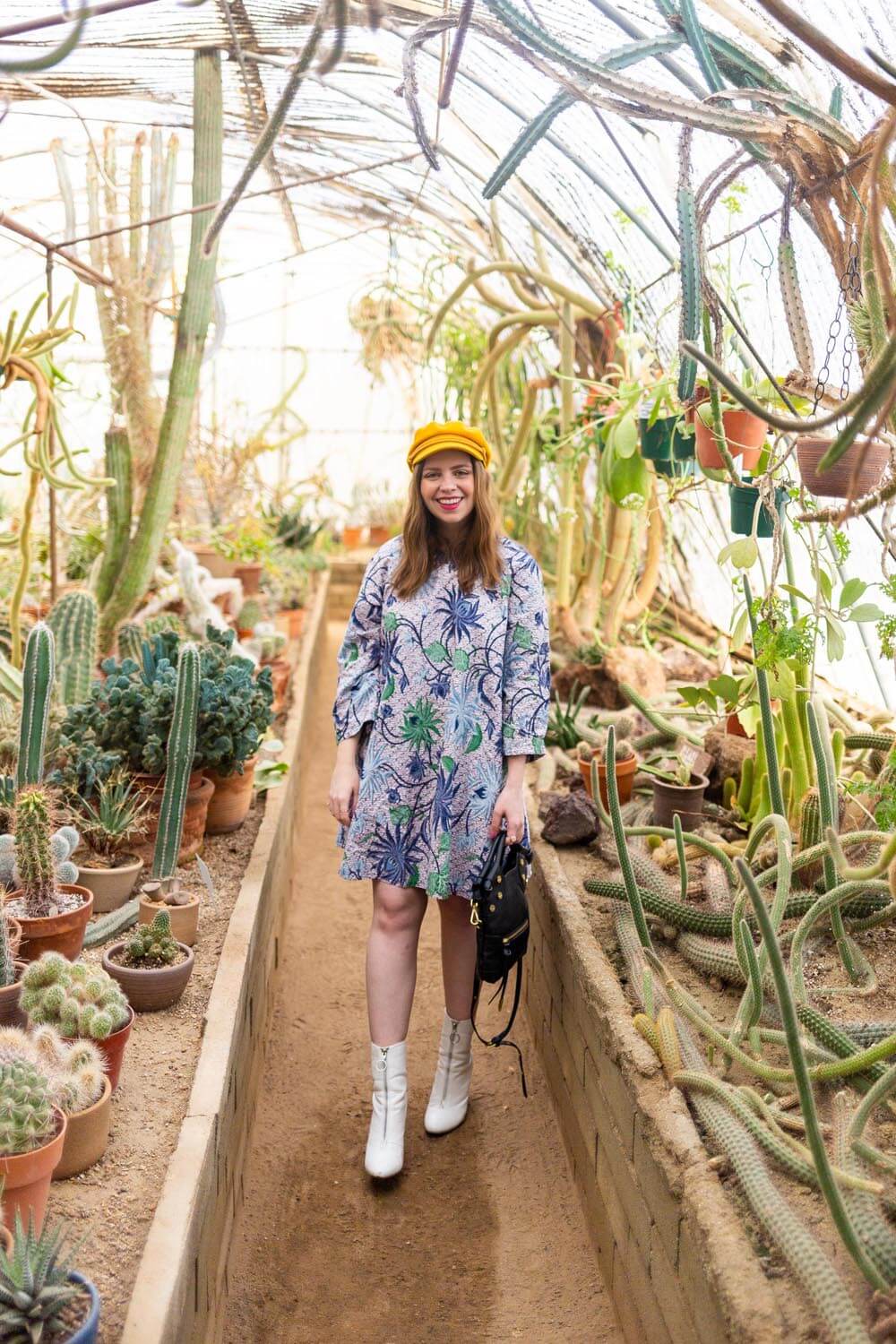 Seattle-Based Designers
The OULA Company: Owner and designer Erika Massaquoi says that OULA is about embracing freedom and creativity. Her pieces are inspired by the vintage style from the 1960s and fashion ethos of the 1970s. Think easy tunics, dramatic skirts, caftan inspired dresses, and bold prints.
Prima Dona: Created by bosslady Dona Sarkar, a friend of Armoire. She spent countless hours and journeyed around the world in search of the perfect fabrics for her hand-cut and stitched bespoke pieces. Each piece in the collection available to rent was designed specifically for Armoire.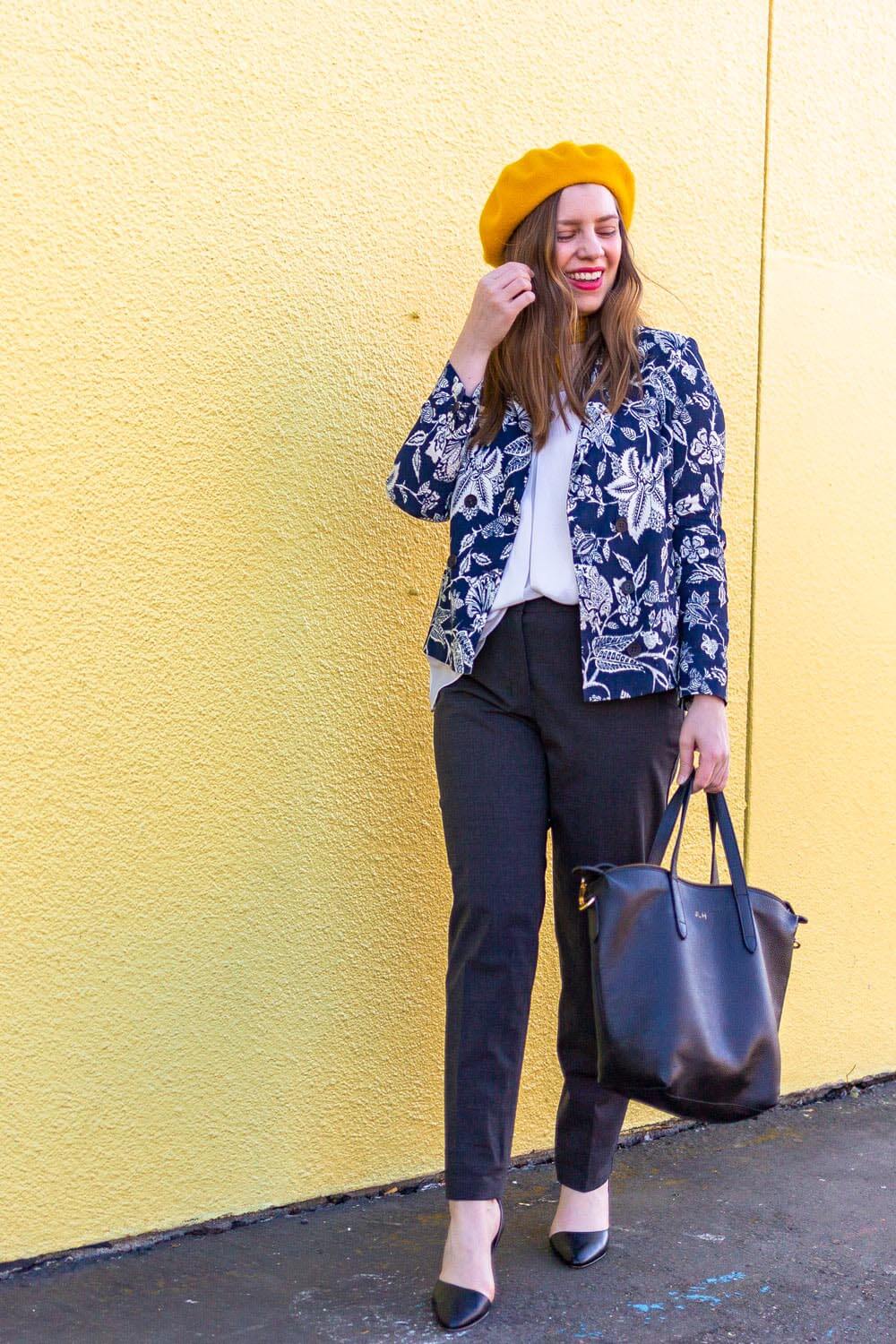 As a blogger, the pressure to shop, shop, shop and always be wearing something new and different is real. But honestly, I know plenty of non-bloggers who feel the pressure to keep up with the Joneses, too. For that reason, and many others mentioned above, I love Armoire.​​​​​​​I've saved a small fortune in clothing (In fact, I've borrowed over $50,000 worth of clothing according to my dashboard!) over the past several months, contributed less waste to the landfill because of fast fashion purchases, and have discovered new brands that I now love. Not only that, but I've been able to try out new things I wouldn't have thought to try just because I could try them for free as part of my subscription. And don't get me wrong, not everything I've rented has worked out for me. Many pieces go unworn and returned, but that's the nice thing; it's not taking up a place in my closet, making me feel guilty for purchasing it. Instead, it gets sent off to someone else to try!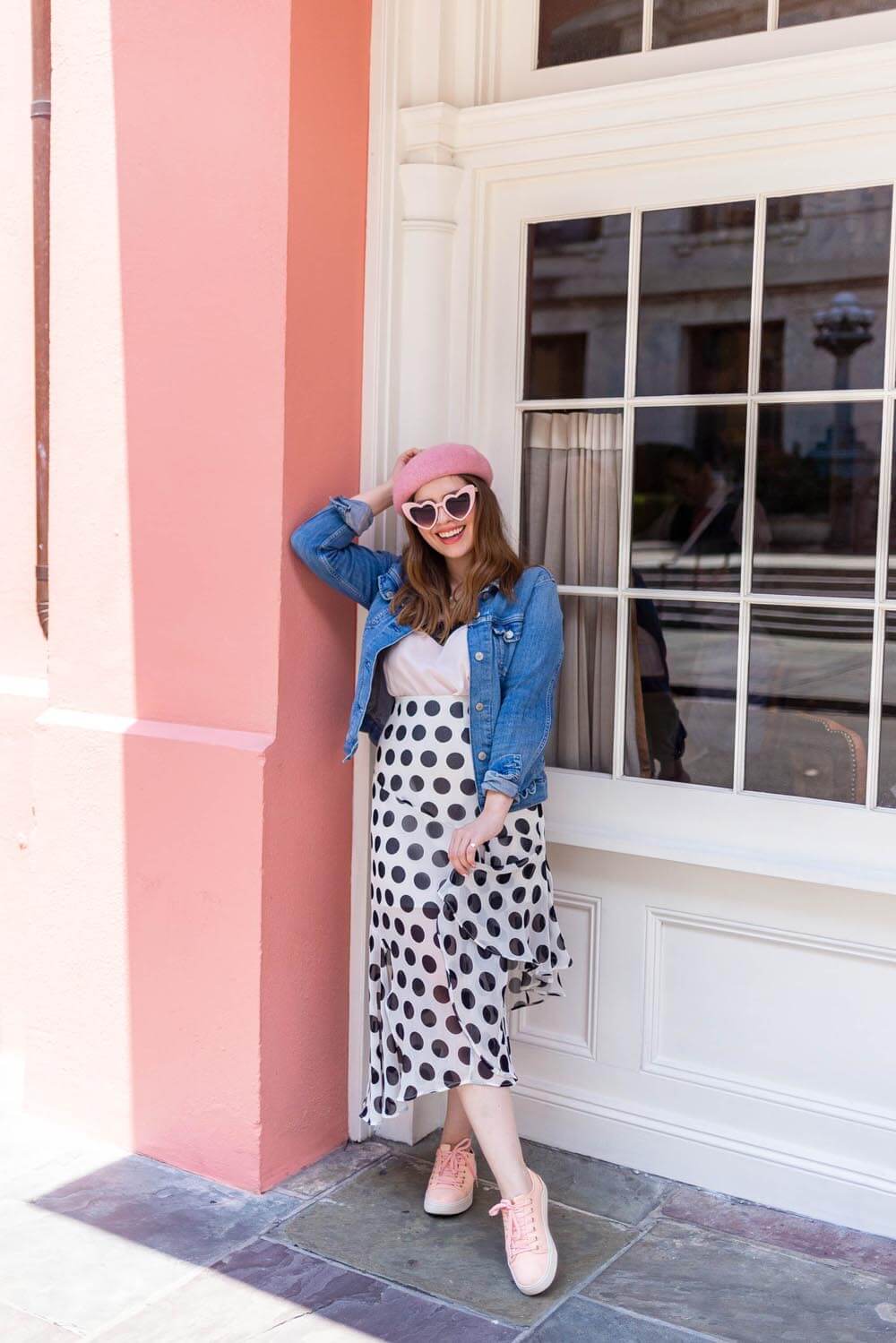 So what's not to like about Armoire?
Of course, nothing in this world is perfect. Armoire is no different. Here are a few things to note about the service!
Algorithm
Armoire is an innovative start-up that is constantly evolving. One of their main goals is to help you save time by using an algorithm to provide items that you'll love. The only problem for those who like curating their own wardrobe is that you are confined by what is offered to you in your closet, or that you have favorited in the past. I recommend favoriting as many pieces as you can that you think you might wear so you always have more options!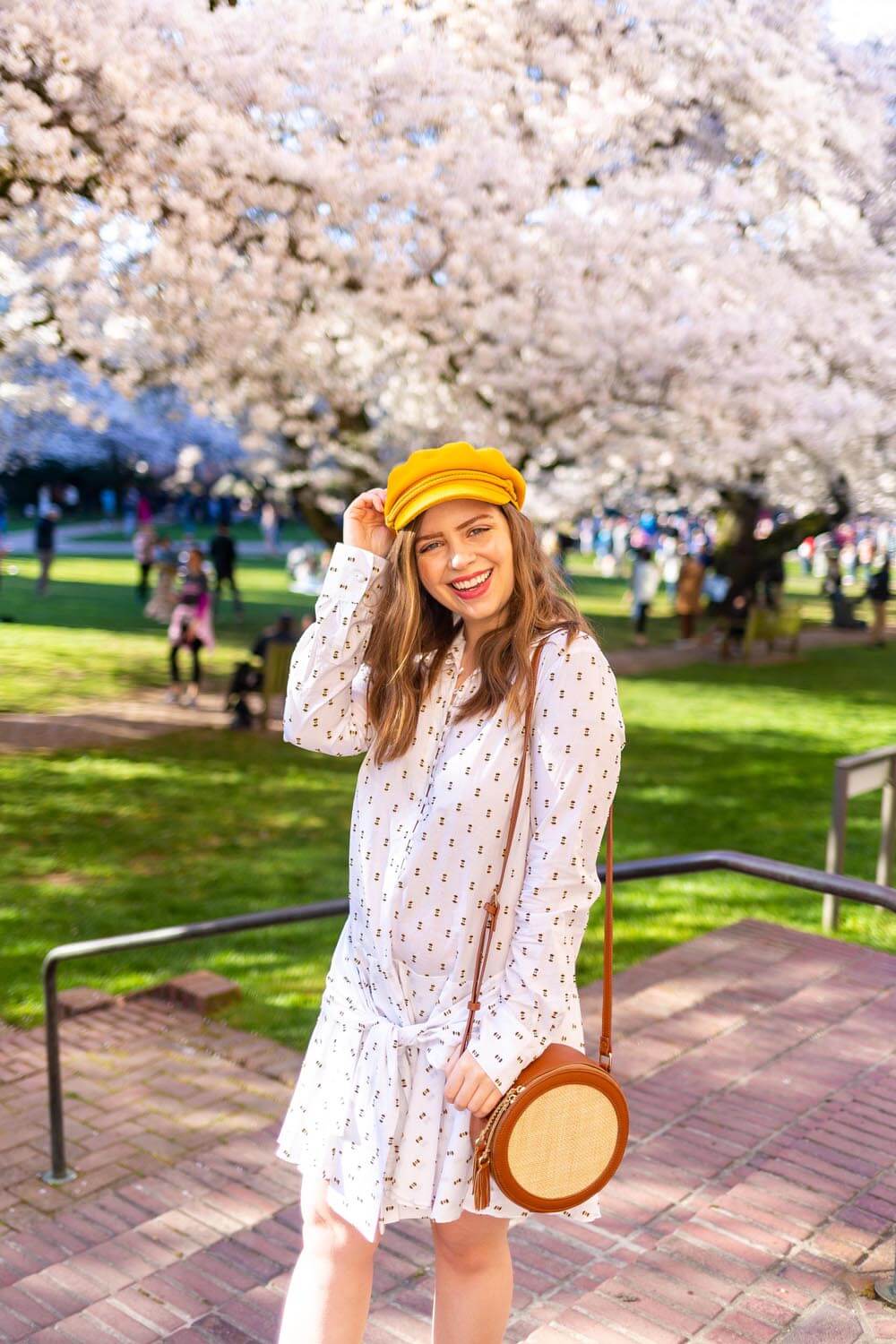 No Alterations
Because these are rentals and are not owned by you (unless you decide to purchase the item, of course!) you cannot alter any of the items you rent. You might have to get creative with safety pins, double stick tape, and layering pieces if something doesn't fit just right.
FOMO: Can't save things others have borrowed
Right now, Armoire doesn't offer a "save" feature for items that your friends have rented from Armoire. I got my friend Megan hooked on Armoire and we're always eyeing what each other gets!

Update 11/24/20: With the launch of the PWR feed, you can now favorite things that other Armoire members have styled, taken a photo of, and uploaded! Still, not quite the feature I'm looking for, but a definite help for long-term members who like lots of choices.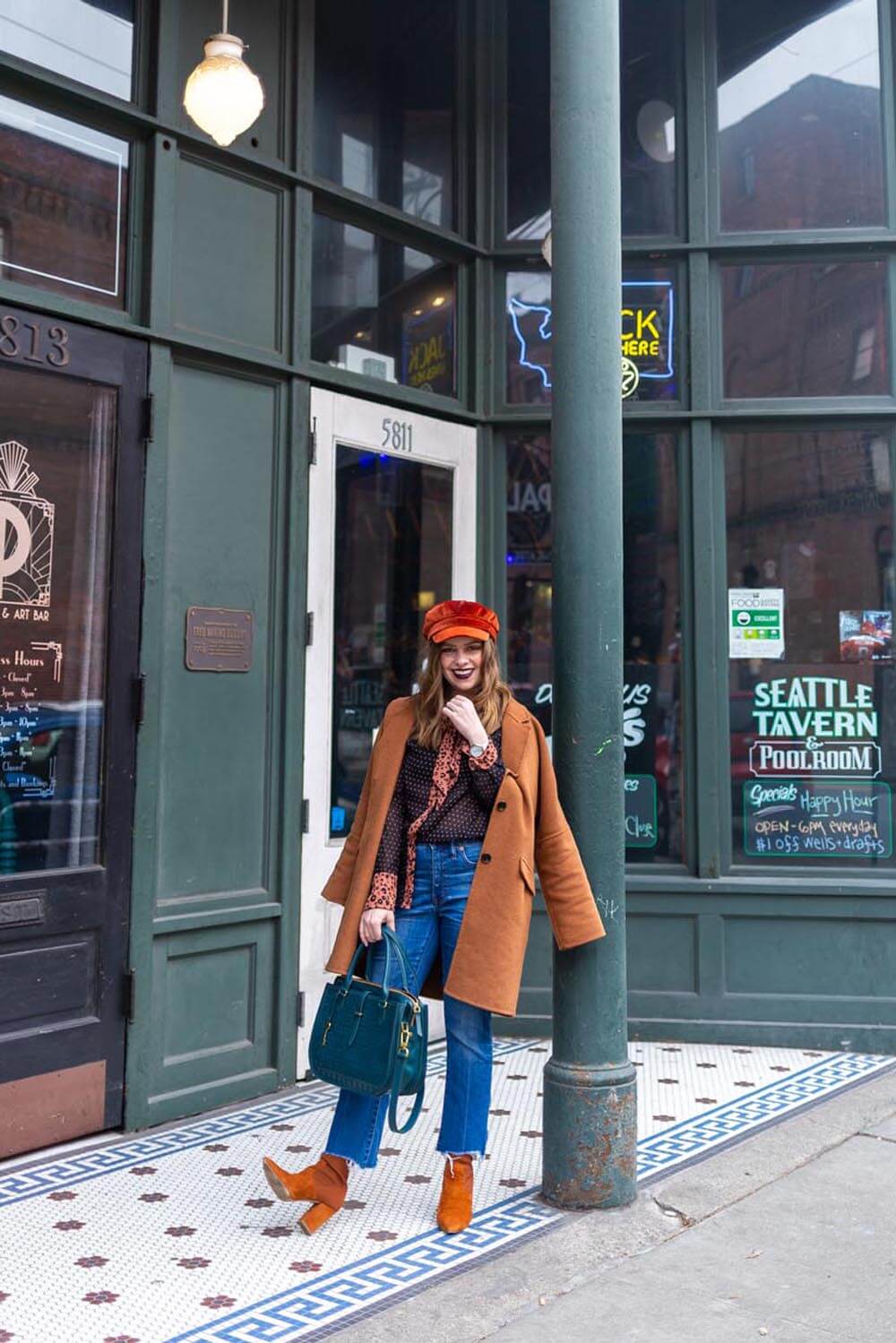 Seattle-only advantages
As mentioned, Armoire is based here in Seattle. Those of us who are local are at an advantage because we can visit in person to pick up and return items as well as make appointments for in-person styling sessions. Those who aren't local can make chat appointments, but it's not quite the same.
Clothing is typically from a past season
This may be a blogger-only problem, but if people asked where to buy your outfit on a regular basis, you might get tired of explaining that it's no longer available. I've found most pieces that I borrow at Armoire are at the end of the current season (currently on sale or clearance), or are from a year or two ago and no longer available.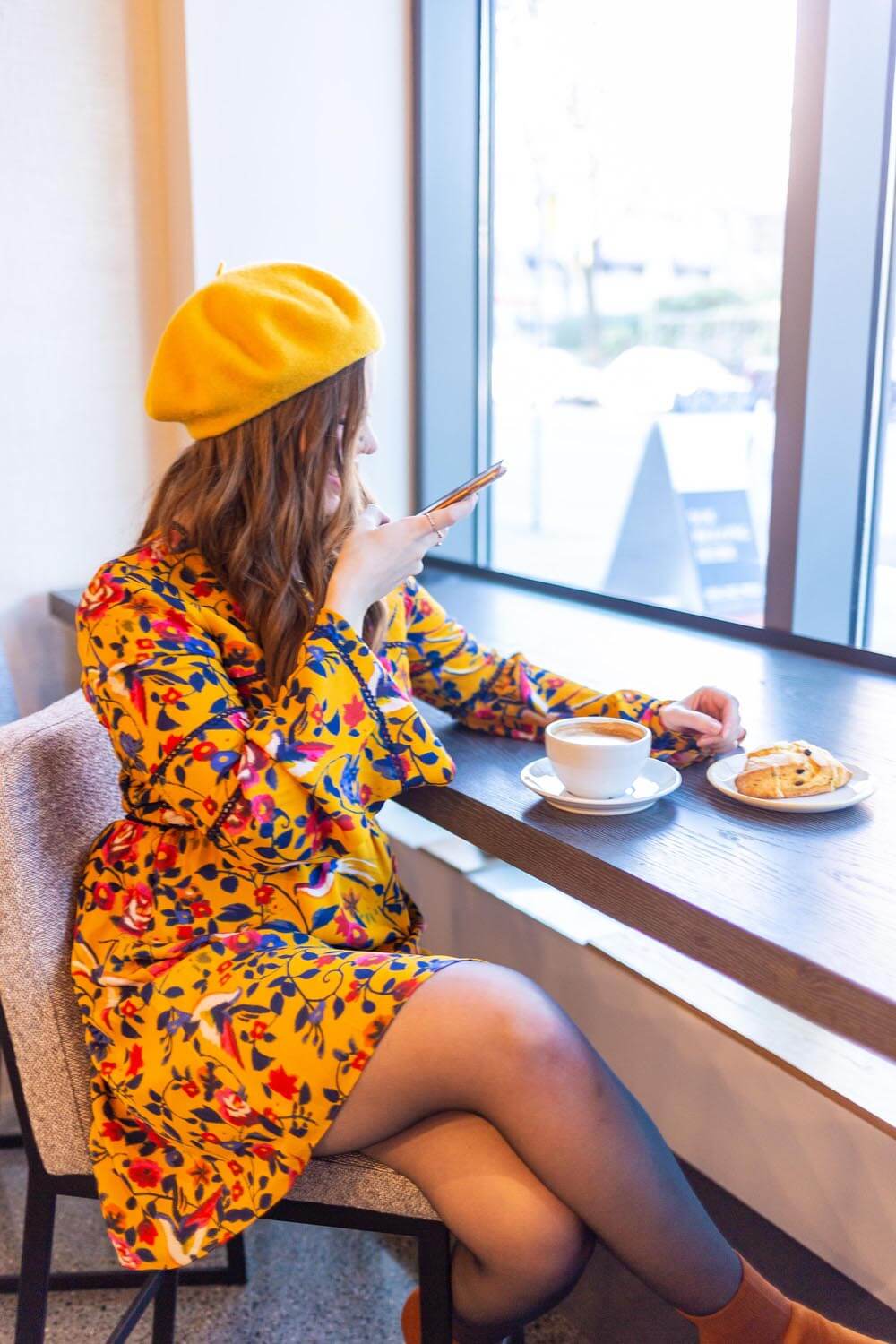 Peak rental periods
While I like my subscription most of the time, there were a few instances this summer where I was recommended sweaters and coats on the hottest days of the year. This was frustrating, and I assume it was because everyone was experiencing a heatwave and the demand for summer pieces was high. I've also noticed that if I return after a long weekend, I'll have fewer options available to me so I try to return mid-week or before the weekend.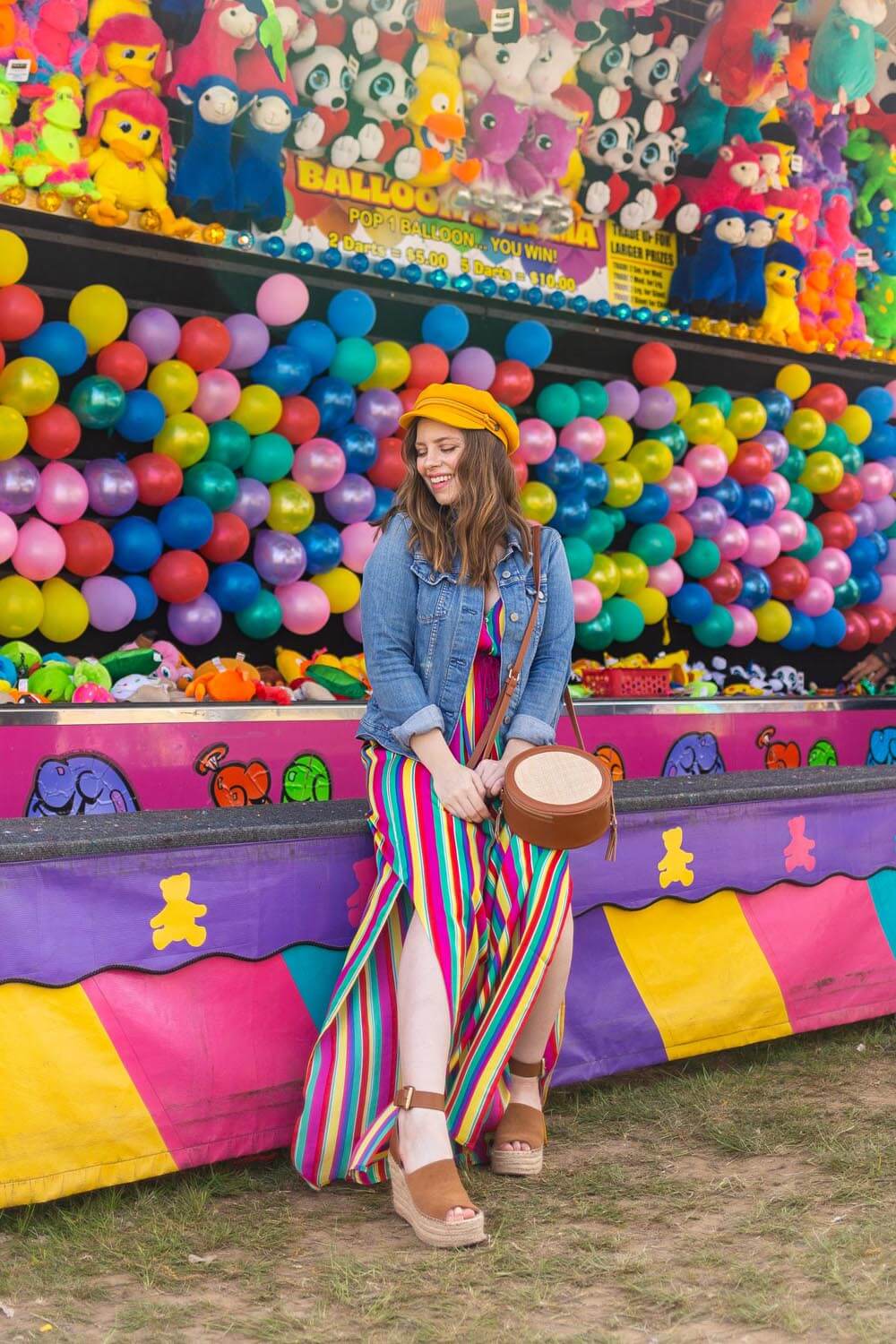 Whew! That was a lot of information about Armoire, but I hope it was helpful to those who have been curious about how I've been renting clothes and remixing my wardrobe so frequently over the past several months. Ultimately, this subscription rental service has been a huge game changer and I've really enjoyed wearing so many new garments over the past 8 or so months.​​​​​​​​​​​​​​
And just a reminder, use my referral link to start your subscription and get TWO months for the price of one!
Have you tried a clothing rental subscription service? Have you heard of Armoire? I'd love to hear about your experience, and if you have any questions feel free to leave them in the comments!
Are you giving back with the gifts you give this holiday season? Did I miss one of your favorite give-back brands on my list? I'd love to hear about them in the comments!
---
Looking for Even More Clothing Rental Services? Try these!
Want to Save This Post for Later? Pin it!
Shop Local for the Holidays: 101+ Best Gift Ideas from Seattle Businesses + Makers