It feels a little strange talking about fall trends in fashion already. However, in typical Seattle form, the weather took a quick turn from hot and humid to rainy and stormy over the weekend. On Saturday night, we had a wild thunderstorm complete with a torrential downpour and lightning that lit up the sky like nothing we've ever seen before. Guess it's not too early for fall fashion after all!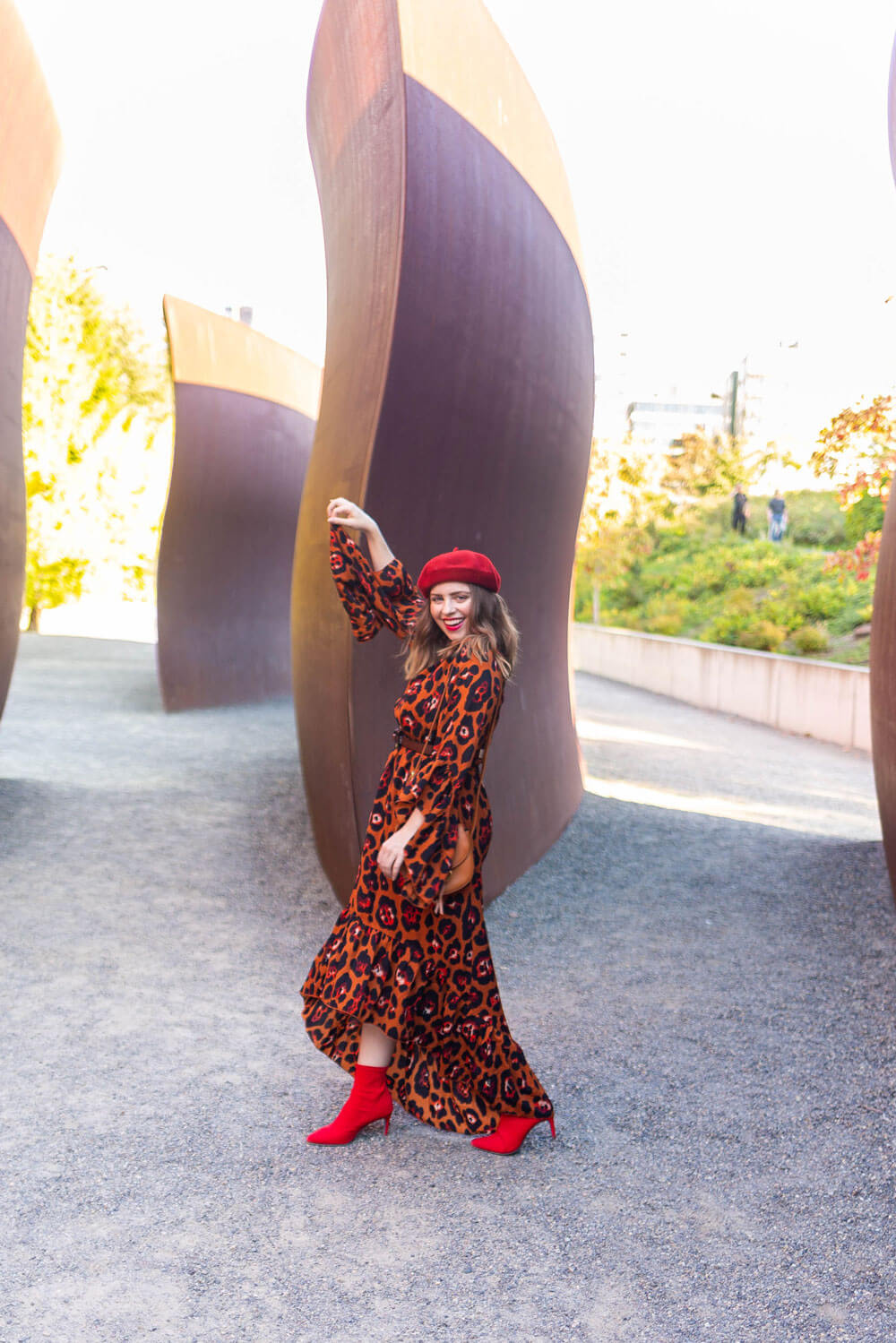 Disclosure: Thanks to PrettyLittleThing for providing free clothing to style in these outfits. All opinions are my own!
With the official start of fall coming in just a few weeks, I can't help but be in the fall fashion mood. Some of my favorite fall trends in fashion are already hitting my Instagram feed like band tees, trendy sneakers, and all sorts of animal print. Take your pick of these fun trends; just make it cool weather-friendly with longer sleeves, fun layers, and autumnal tones!
Today, I thought I'd share what I've been shopping for already for the fall season!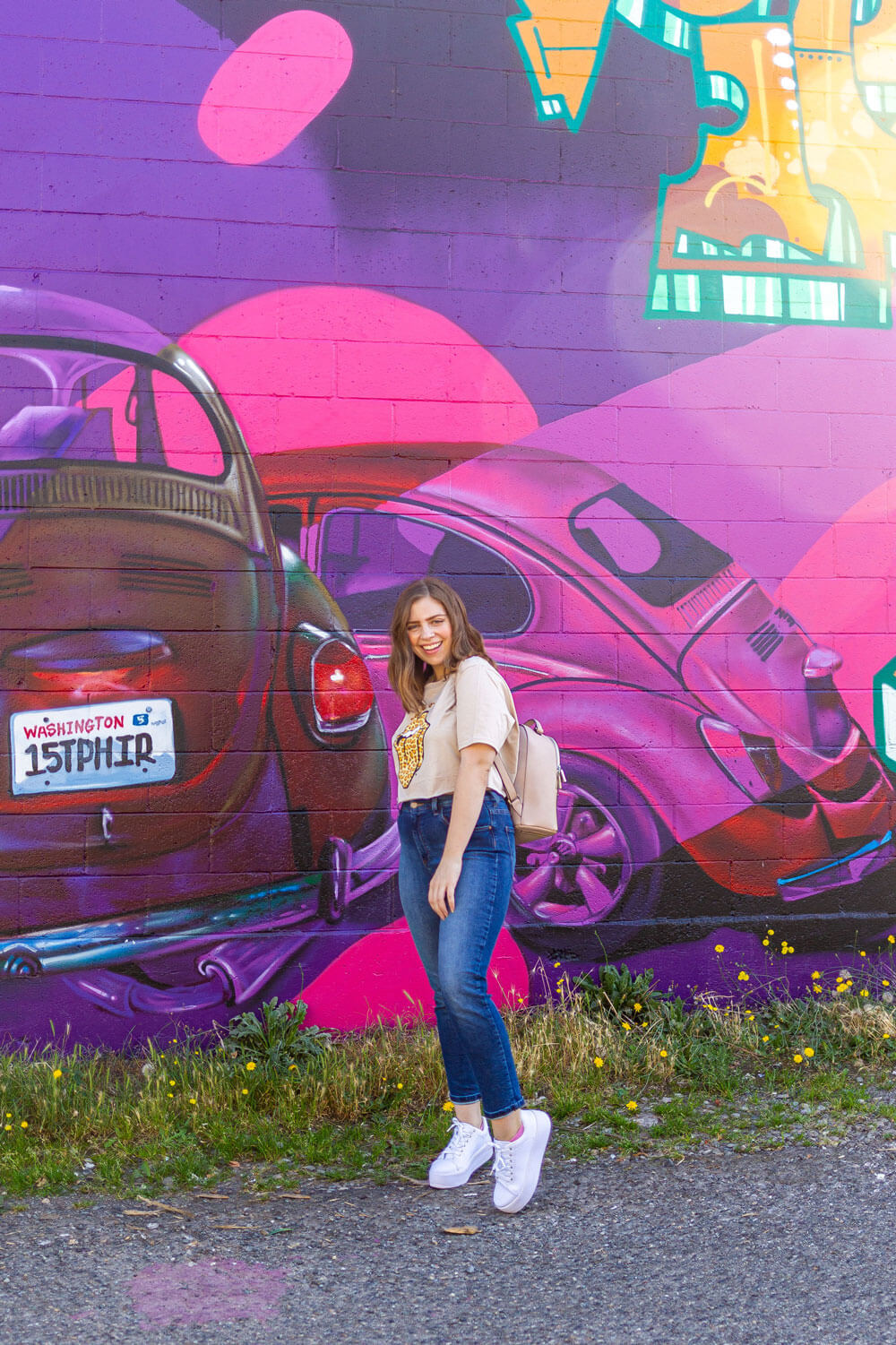 Band Tees are Trending for Fall 2019
Do you still have your band tees from your youth? I wish I had kept all of mine right about now! There's never been a time when I have not had a band tee or 5 in my closet, but I'm gravitating towards them more than ever over the past several months.
One thing that I don't think is cool though? Wearing a graphic tee from a band you've never heard of or don't actually like. That's why I selected this fun animal print (also trending!) Rolling Stones printed tee from PrettyLittleThing. We actually just saw them in Seattle a few weeks ago, so it's only fitting that I had to have it. Not only do I love the band, but this cropped tee is so different from anything else I've seen recently!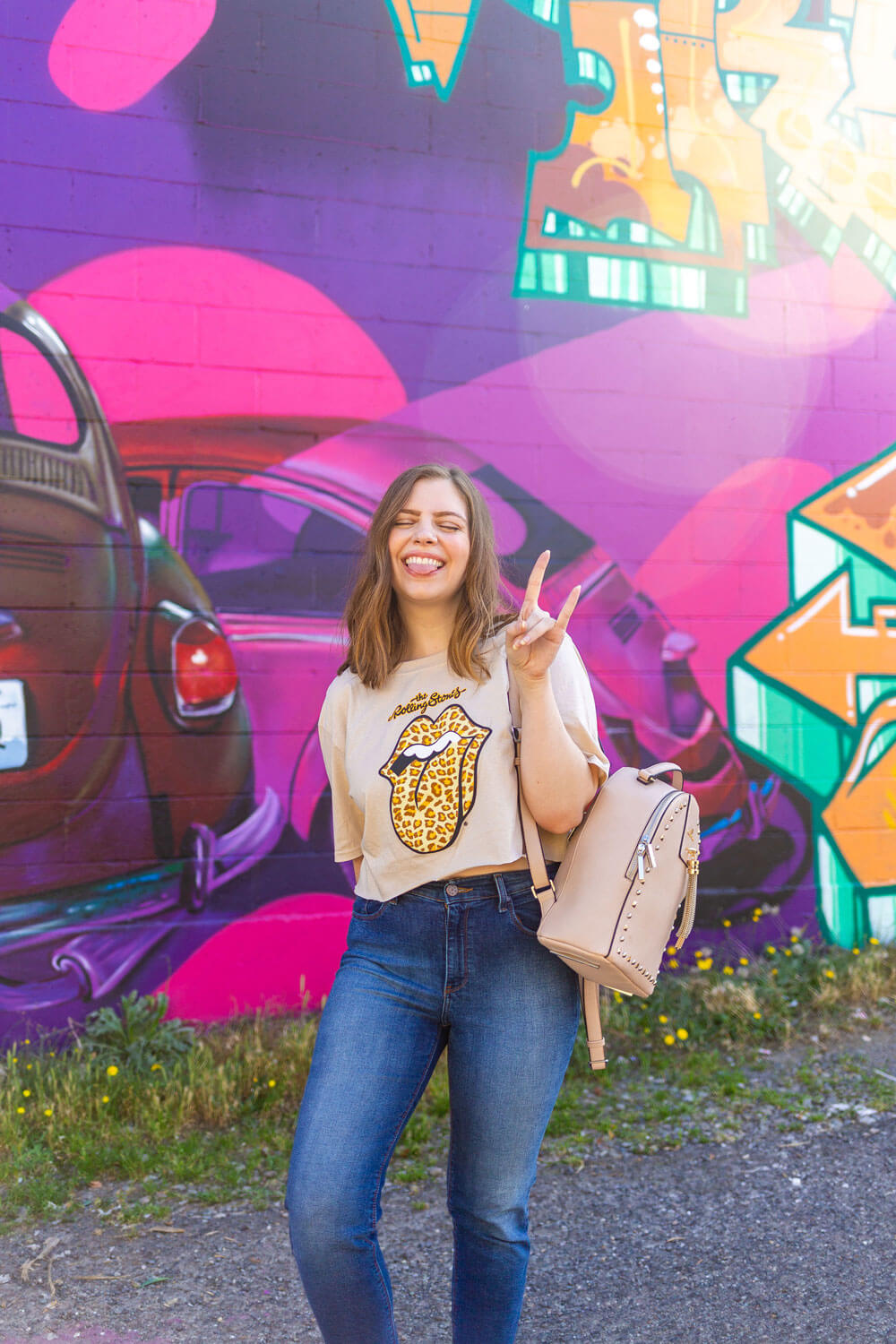 It's so easy to style band tees. Keep things simple with a pair of your favorite high waisted mom jeans, or dress them up under a blazer. I also love layering band and graphic tees under my summer dresses and jumpsuits to make them more fall-friendly!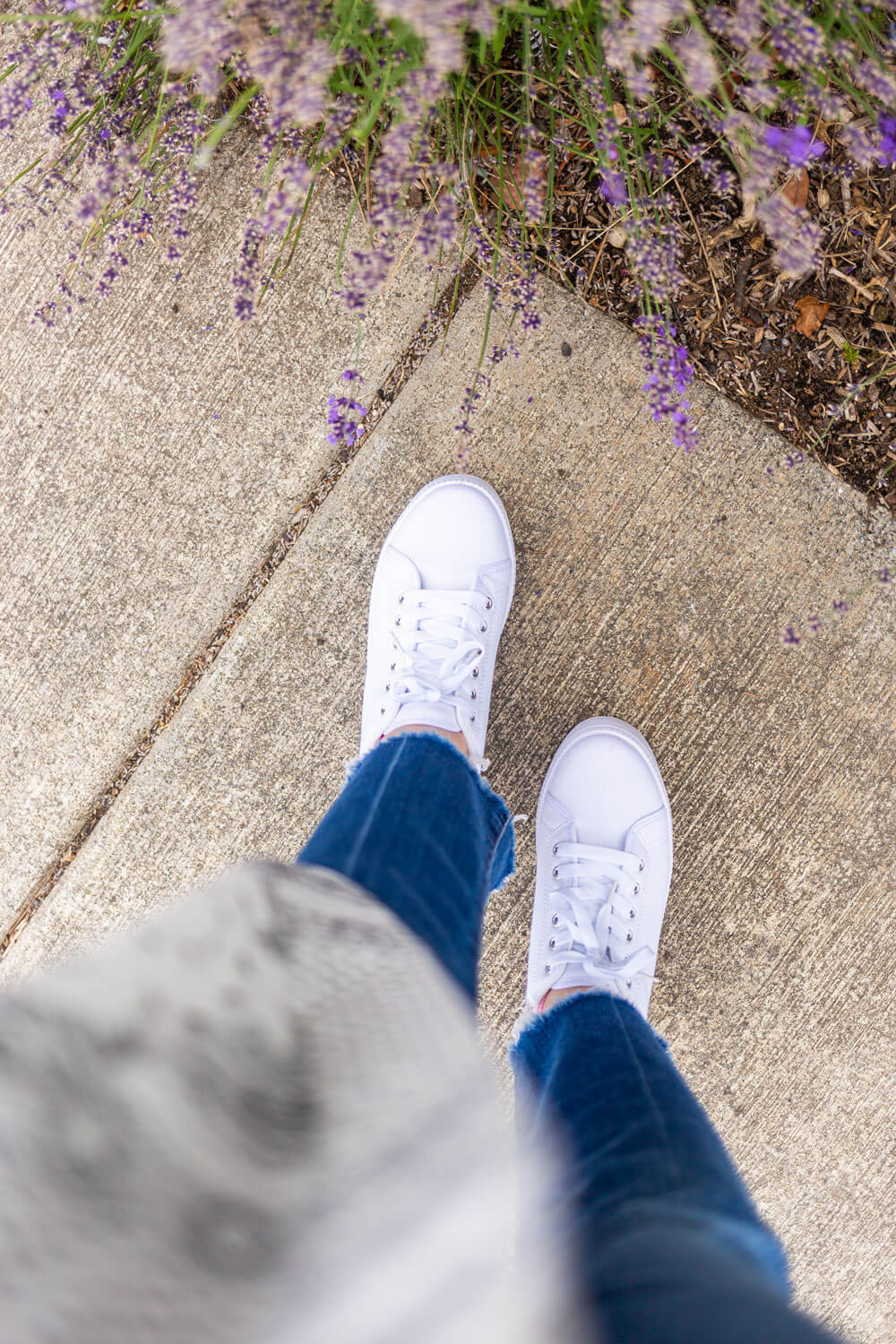 Elevate your style with platform sneakers for Fall 2019
Elevate your style, quite literally, with a pair of platform sneakers for fall 2019. As a short person, I'm absolutely loving this trend because normally, wearing outfits with sneakers make me look and feel even shorter. Not to worry with the flatform sneaker trend!
I picked out these fun flatform sneakers from PrettyLittleThing to style with my favorite looks this fall. So far, I've worn them with my band tee above, with a kimono outfit, and with easy breezy summer dresses. For fall, I'm looking forward to styling these with my favorite midi and maxi dresses, too!
To keep your white platform sneakers white despite unpredictable weather, I love having a Mr. Clean Magic Eraser on hand. It works wonders on getting scuffs and stains off of the rubber sole. Additionally, running your sneakers through the washing machine on low in cold water with a little detergent or stain remover can be a great way to keep the fabric looking fresh and squeaky clean!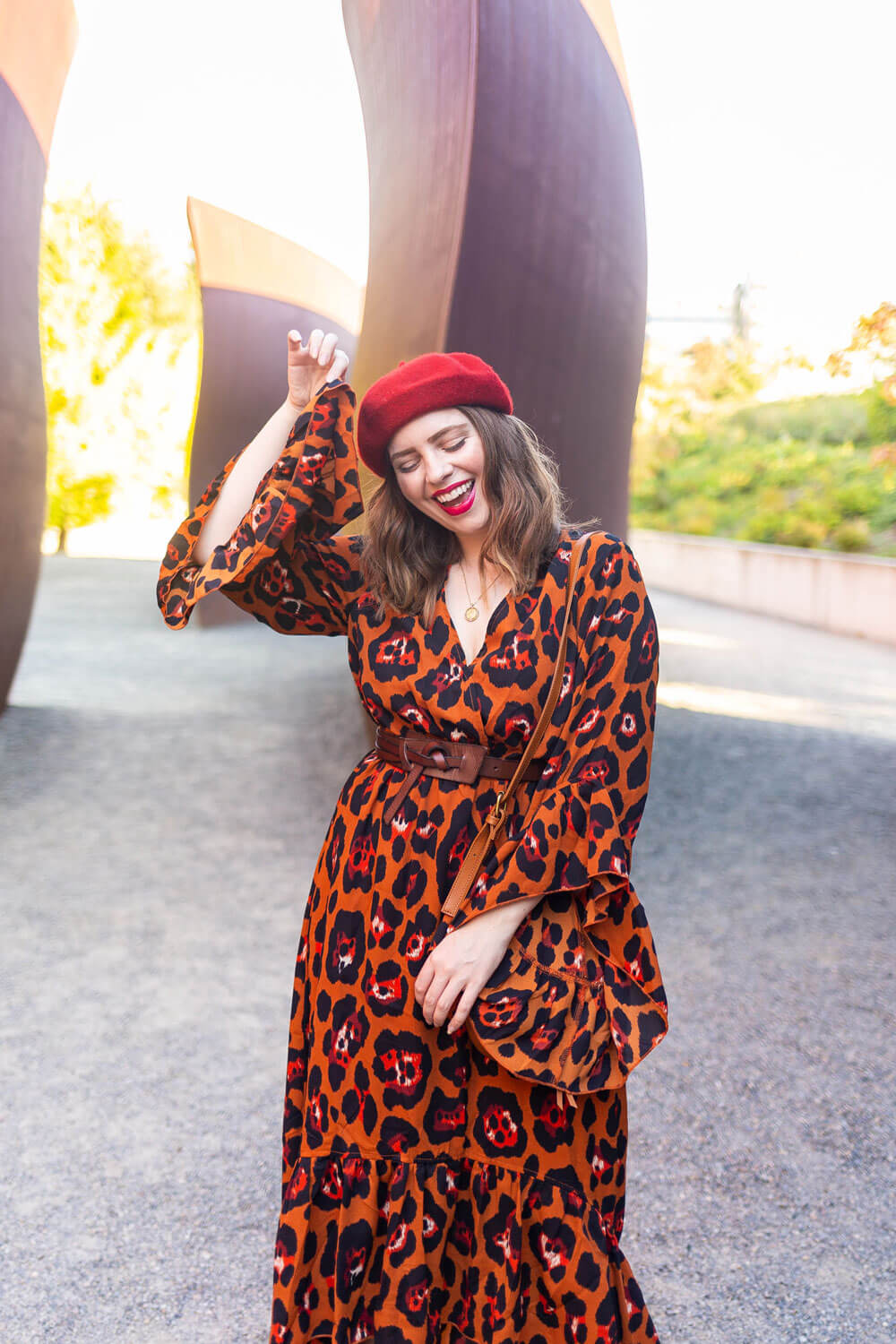 Seeing spots with the animal print fall trend in fashion
Ready to make a statement for fall 2019?! If so, then look no further than this amazing dress from PrettyLittleThing! When I saw it, I knew I had to have it. And for the price, you really can beat it!
With its rust tones and red hues, bold print, and gorgeous ruffles, this flattering dress will work for a wide variety of body types. It will accentuate hourglass shapes and curves, especially with the addition of a belt. For those with slender or athletic body types, the wrap style will flatter and create curves and add dimension. Plus, the flowy length makes it great for now, or later in when the temperature drops!
While animal prints like leopard and cheetah can be a bit intimidating, I had fun playing up the drama with bright accessories. Not so sure about this trend? Try it with more muted accessories, like a black boyfriend blazer, black ankle boots, and a fun textured handbag. You could also start smaller with an animal print blouse, hat, or skirt, or try a different dress style altogether!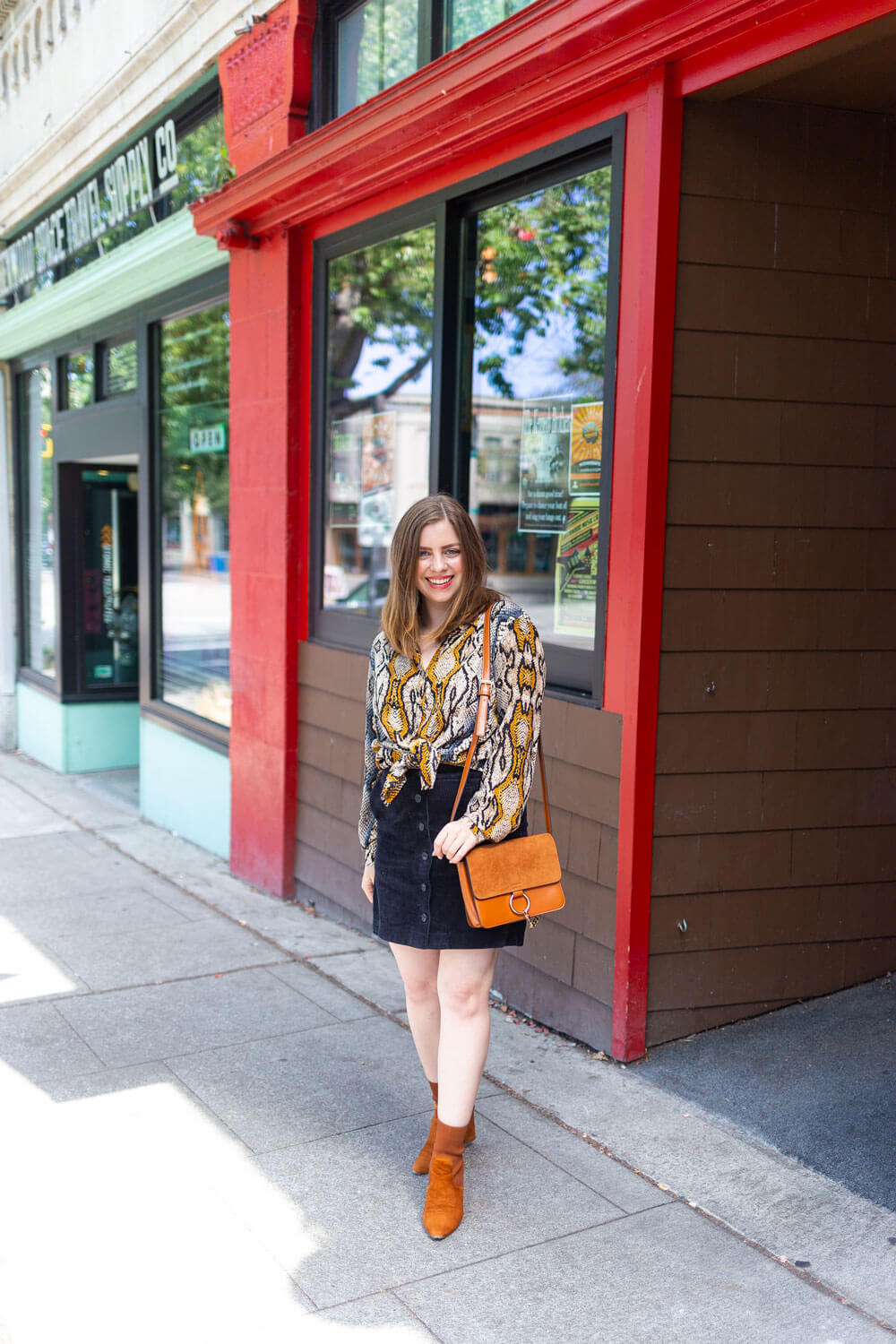 Slither into the snakeskin trend for fall
Going off of the above animal prints, why not try the snakeskin print trend this fall, too? I fell in love with adding snakeskin pieces to my wardrobe a few years ago when I found an amazing pair of gray printed booties. I couldn't believe how versatile and seamlessly they fit into my wardrobe!
Keep things neutral with a subtle snakeskin blouse like this one, or go super bold with a full snakeskin ensemble. I personally love this oversized button-up from PrettyLittleThing for fall because I know it will be so easy to wear tucked into jeans, tied over my favorite corduroy skirt, or layered under jumpsuits and dresses.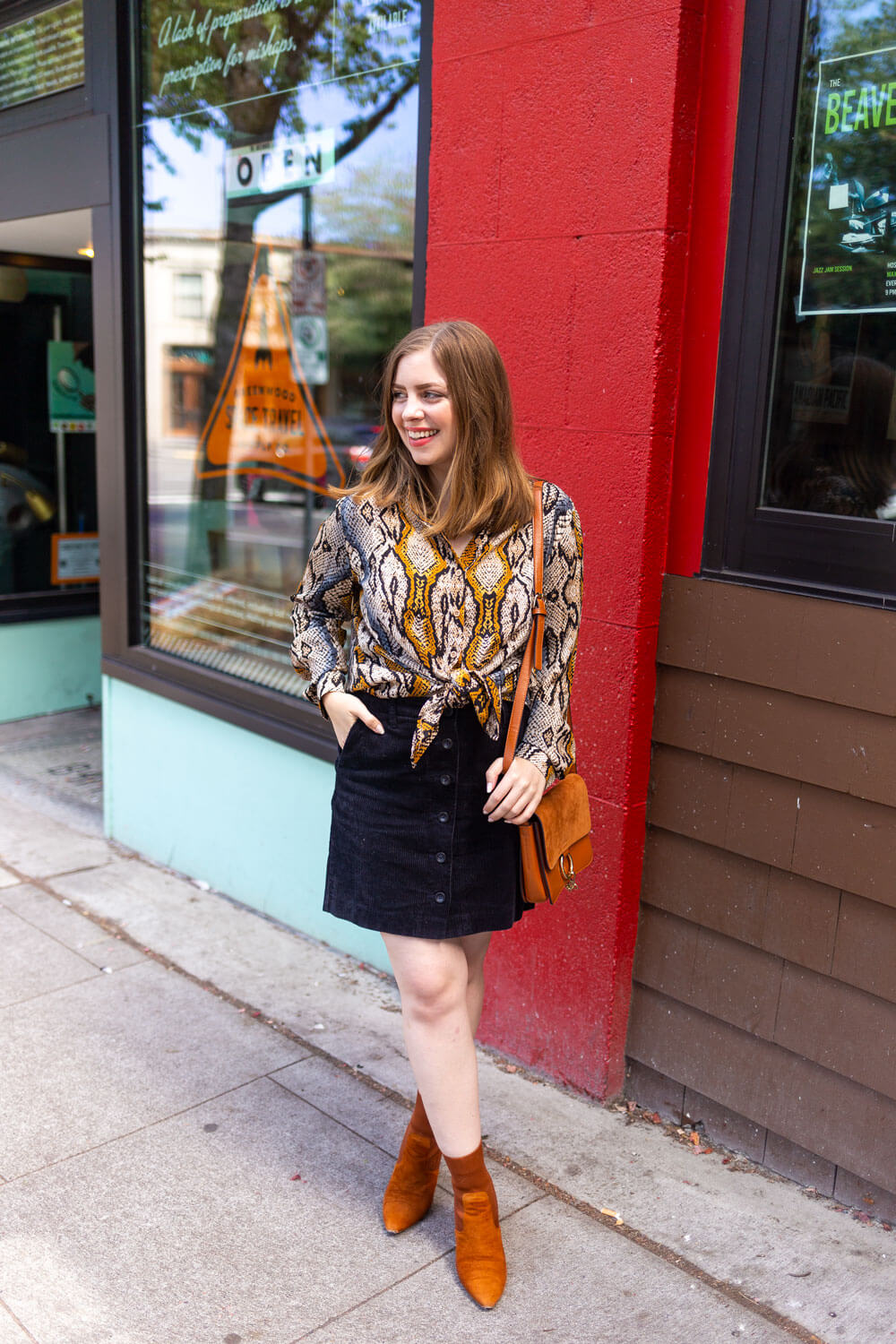 If snakeskin seems a little overwhelming right now, try integrating it in your accessories! A touch of snakeskin on a white sneaker, a scrunchie, or a purse would make a great starting point and low-cost addition to your wardrobe!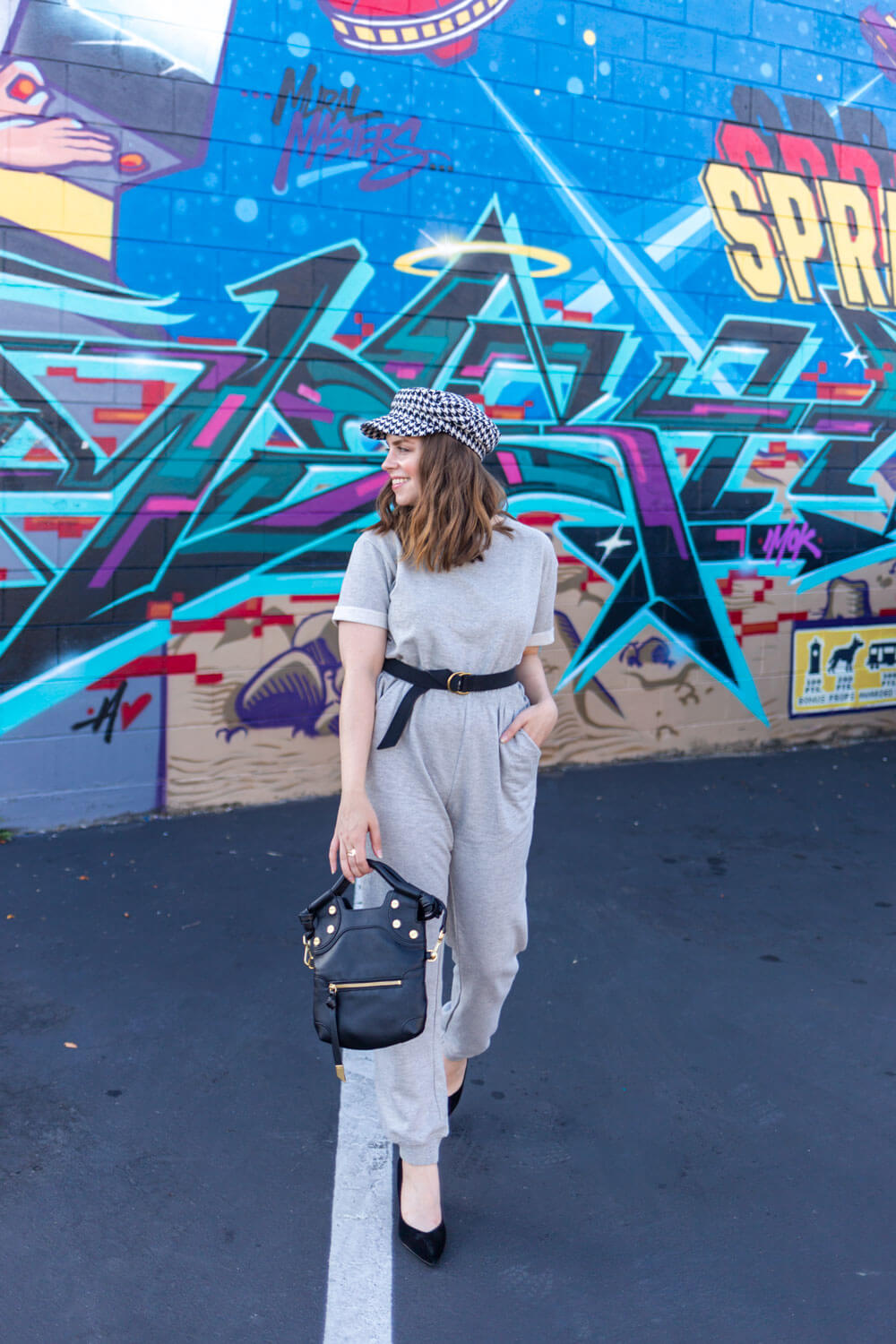 Athleisure, the most comfortable trend of 2019
When the weather is cold and dreary, the last thing I want to do is get out of my comfortable and coziest clothes. But who says you have to?! With the athleisure trend, it's easier than ever to find stylish clothes made out of some of the most comfortable materials.
Take this jumpsuit, for example. Made out of a knit material, it combines your favorite sweatshirt with your favorite sweatpants in one piece. Wear it around the house for a work from home day, or dress it up a bit and wear it out to dinner or to run errands. I love that even though I felt like I was wearing pajamas, it didn't look like I was.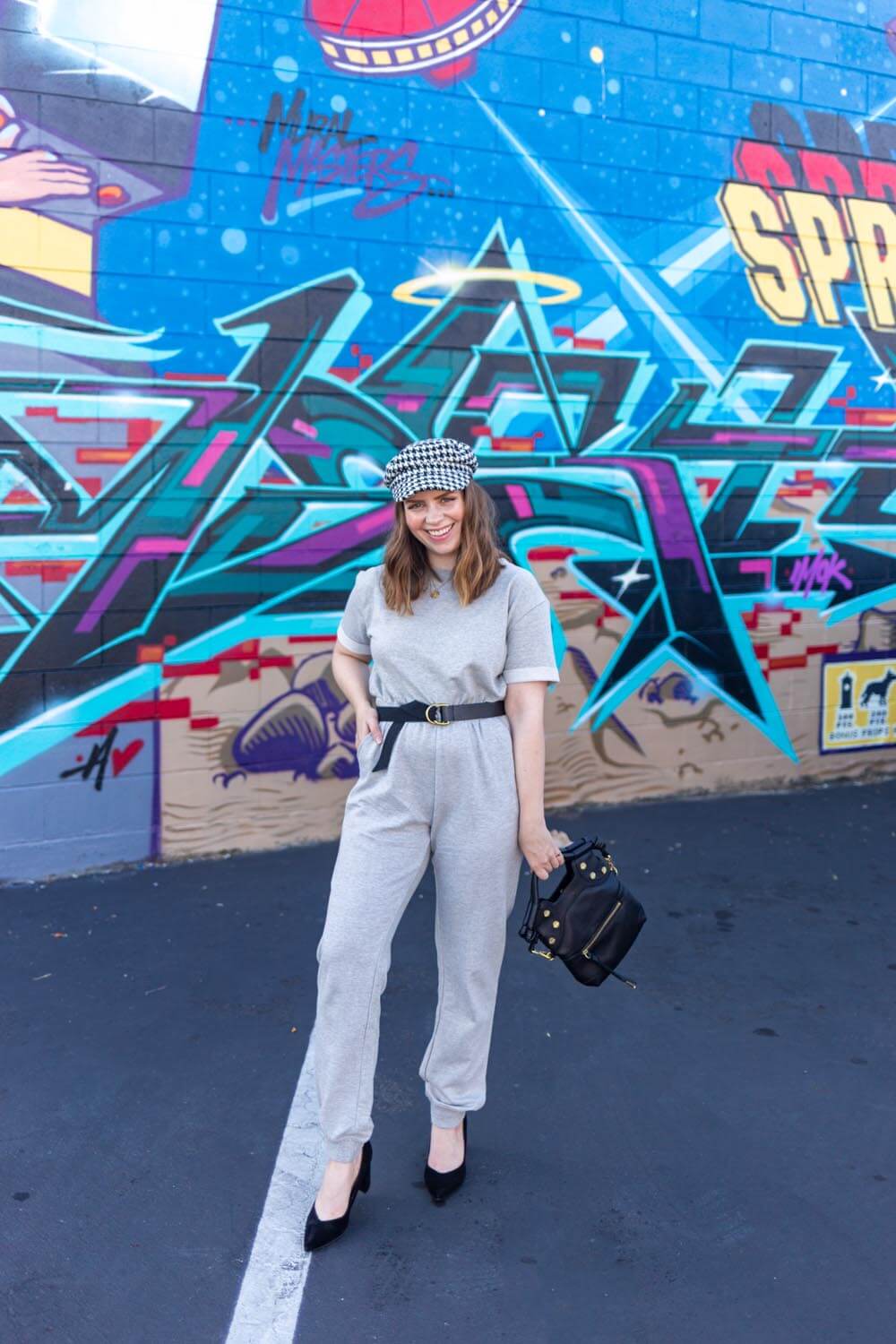 For a Friday night, a jumpsuit makes for the perfect piece to grab dinner and drinks after work and then dressed it down by removing the belt and adding a pair of sneakers to wear to the golf driving range.
Who can believe that fall is just days away?! As I finish up this blog post, I can hear the rain gently falling outside again. It is a nice reminder that yes, in fact, summer is just about over. I hope these fall trends in fashion have got you in the mood to try something new this season!
What fall fashion trends are you most excited about this year? Have you already worn some of the trends on my list? I'd love to hear about it in the comments!