Apparently all it takes to get your partner to pop the question is to plan a trip to Disneyland without them.
I kid, I kid.
But in all seriousness, on Friday, September 20th, I had the surprise of my life. (So far, anyway!)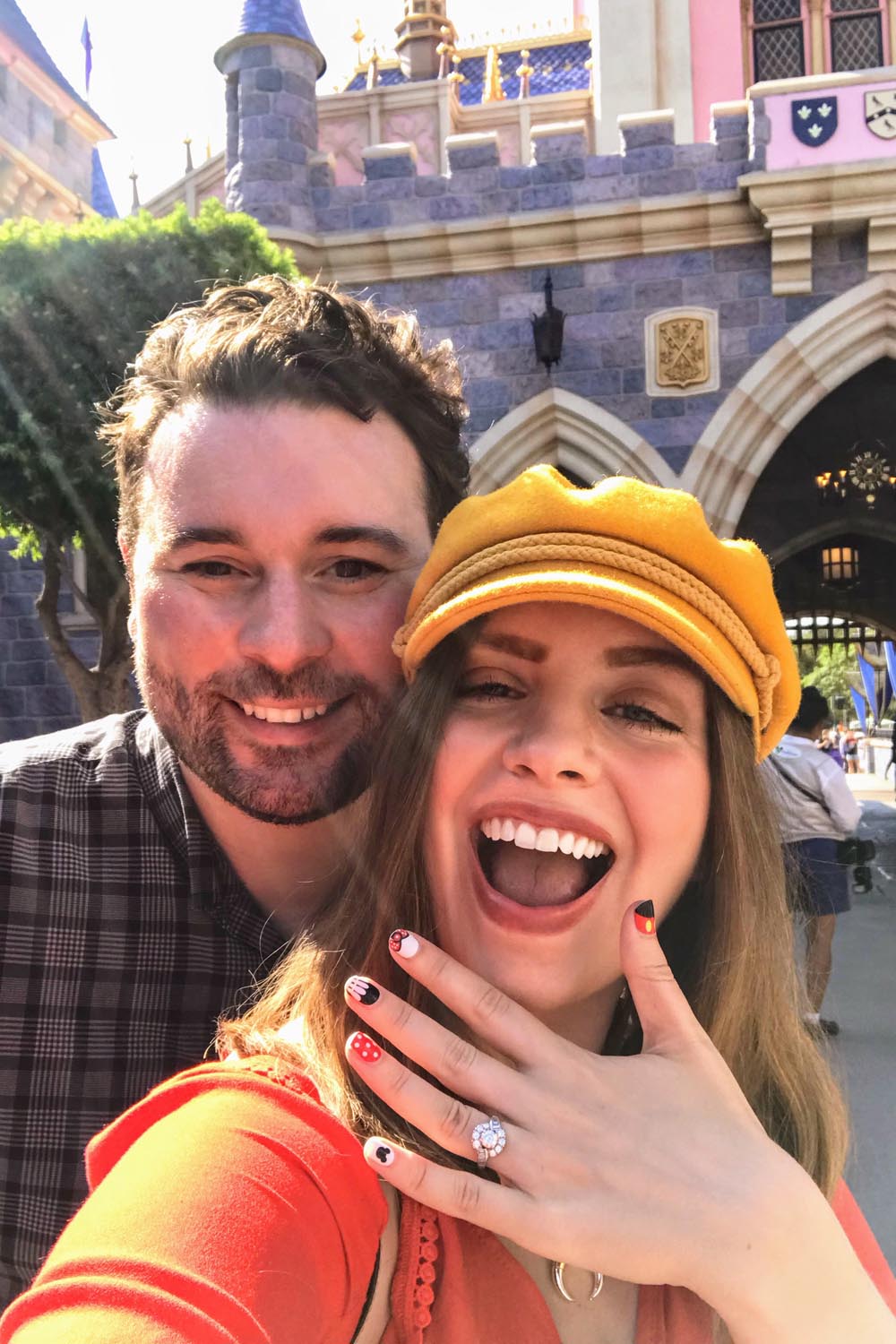 Let me back up and explain how this all came to be. My friend Holly, who I met when I got hired at JCPenney when I was 16, and I had planned a trip to Orange County for fun. She's been dying to hit Disneyland since she hadn't been since she was a kid, and with the new Star Wars: Galaxy Edge opening, knew it was the perfect time to visit. I'm always down for a visit to the Happiest Place on Earth, so we began planning in July for a mid-September trip.
We spent the first couple of days exploring Anaheim, visited Urban Decay HQ in Newport Beach, and did a lot of shopping. On our third day, we got up early to head to Disneyland and California Adventure, and planned to spend the next two days doing the same thing.
Fast forward to Friday. It was supposed to be our last day at Disneyland, and by this point, we had done almost everything in the park that we wanted to, with one exception. Our first day at Disneyland, we had grabbed FastPasses for Space Mountain. When we went to redeem them, however, we were saddened to learn that the ride had gone down for the night. It also was closed the next day! With Friday being our last day, we made sure to get to the park early so we could finally ride it!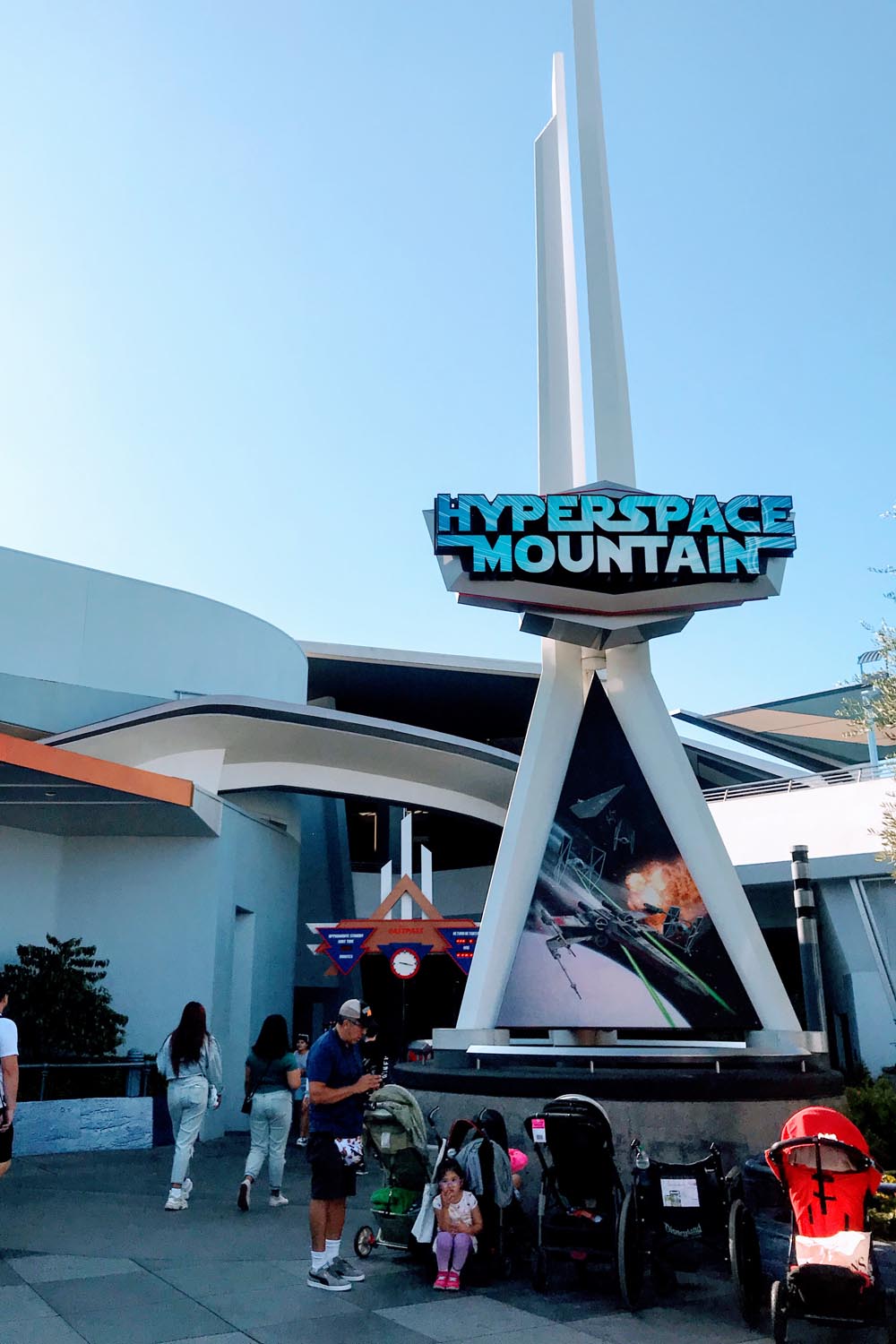 I had been lamenting to Dave about our misfortune about missing Space Mountain, so I sent him a text announcing (with the above photo) that it was finally back open. We walked in to hop on the ride, only to be told that the ride had just gone down (yet again) and to go ride something else and come back. Buzz Lightyear's Astro Blasters is just across the way, so we headed over there and walked right on the ride.

After getting off Astro Blasters, we headed back over to Space Mountain only to notice that it was still closed. About that time, I felt a tap on my shoulder. I turned around, and couldn't believe who it was: Dave. Apparently, he asked me how the ride was, but I'm not even sure I knew who he was I was so shocked.

He looked white as a ghost, shaky, and nervous so I knew something was up. I asked him if he was okay, and he assured me he was. The details from here are a bit fuzzy, but I remember him mentioning that I am his best friend and that it's about time we make things official.
Then he pulled out the ring, and I think I may have blacked out. You see, the ring, or "my ring" as I referred to it, was one I never thought I'd get.
I first saw it in April 2018 when I was at Northgate Mall for a beauty event, when I decided to pop into my favorite estate jewelry shop, Alana Jewelry. It was right in the center of the main jewelry case, and it immediately caught my eye. When I tried it on, it was even more perfect. It's a 1950s midcentury diamond bypass platinum wedding set that took my breath away.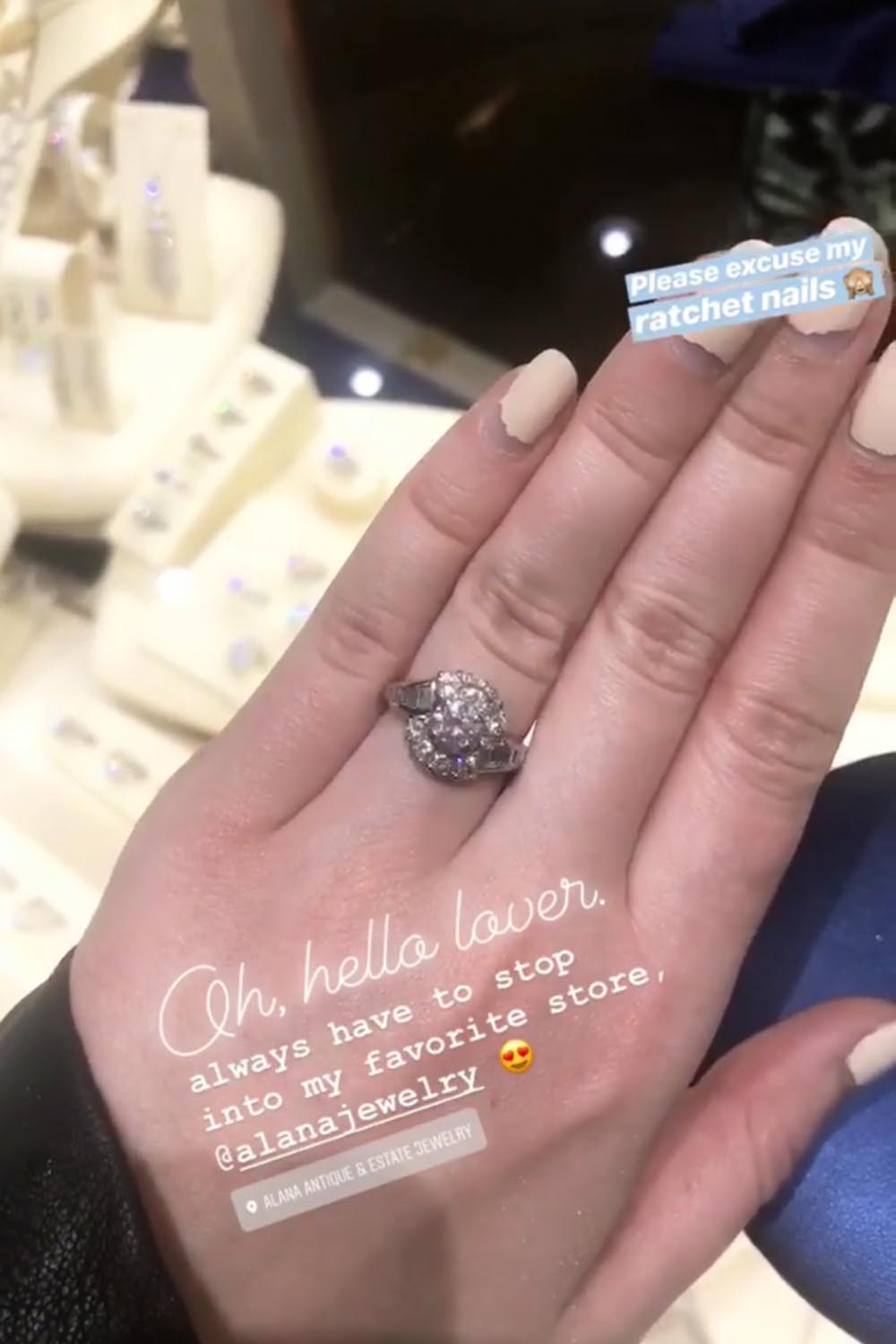 Like any good blogger, I documented it with a video that I posted to my Instagram Story, and I probably sent to Dave as a little hint.
The one snag about the ring though? As most Seattleites know, Northgate Mall has recently decided to release all of their tenants as they reimagine the mall. Unbeknownst to me until earlier this summer, my favorite jewelry shop was getting kicked out.
I discovered this back in June when I was driving Dave to work. A billboard announced an estate jewelry blowout, from none other than Alana Jewelry! Of course, I freaked out and exclaimed that my ring was probably sold, or soon to be sold. (I had kept an eye on my ring via a secret Pinterest board, and every so often, I'd check back to see if it had been sold or not. Up until this point, it was still showing as "in stock".)
Dave played it cool and told me there were other rings out there, and I assumed it would be gone forever. Alana Jewelry closed in mid-July, and I quietly mourned my ring that I assumed was long gone.
Until Friday, that is.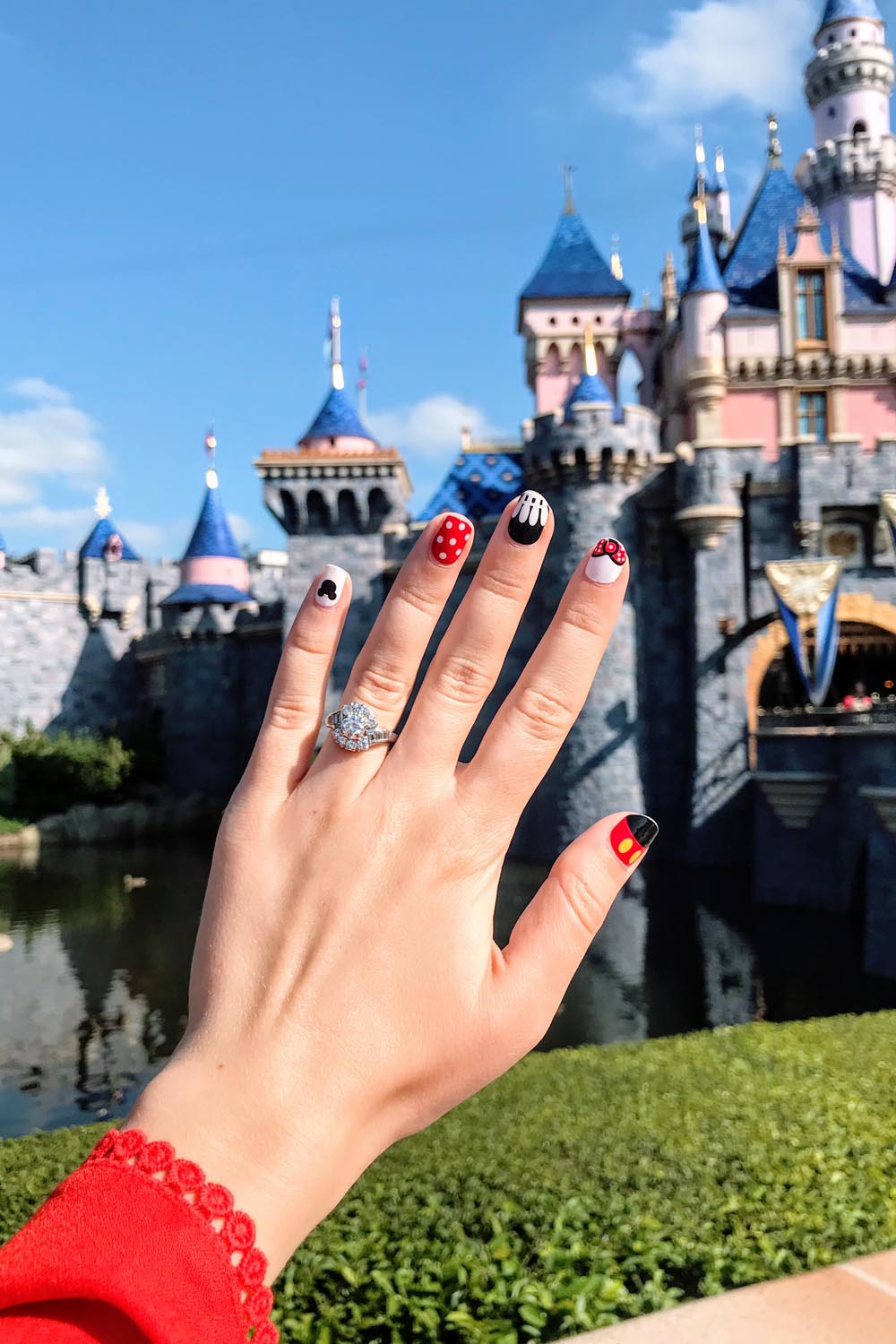 Dave reached into his shirt pocket, pulled out a little velvet jewelry bag that he'd "borrowed" from me, and pulled out MY ring.
Then he got down on one knee, he asked, and I said, "Okay!"