Disclosure: This post is sponsored by Whole Foods Market.
With fall's crisp chill in the air, it's no wonder I've all but completely switched into fall mode. In the kitchen, things are changing too! I'm moving away from the bright flavors of citrus and summer fruits and transitioning to the spicy, creamy, and sweet wonders that make up the flavors of fall. When I think of fall flavors, I think of pumpkin spice, maple, apple, and all of the creamy comfort foods that warm me up.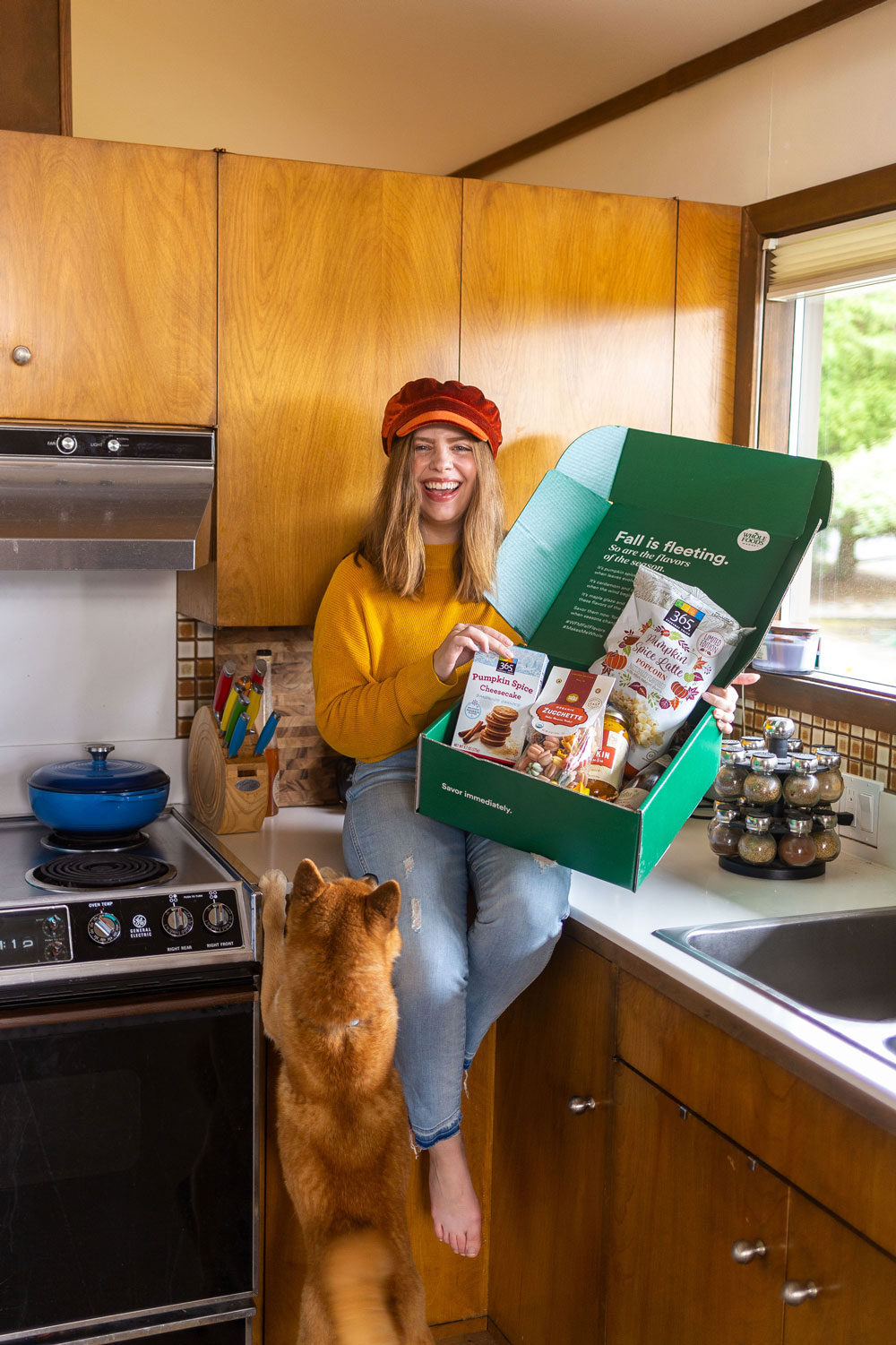 What can I say, I'm a little basic and couldn't wait until September 1st hit so I could get my pumpkin spice fix! At this time of year, you can find me walking down every aisle of the store and grabbing anything with "pumpkin spice" in the name. Fortunately, Whole Foods Market gets me and recently released its limited-time seasonal products!
With everything from sweet to savory to sippable, they've got something for everyone. (Yes, even the pumpkin spice hater will find something they'll love!)
Today, I thought I'd highlight my favorite fall-flavored products available right now at your local Whole Foods Market!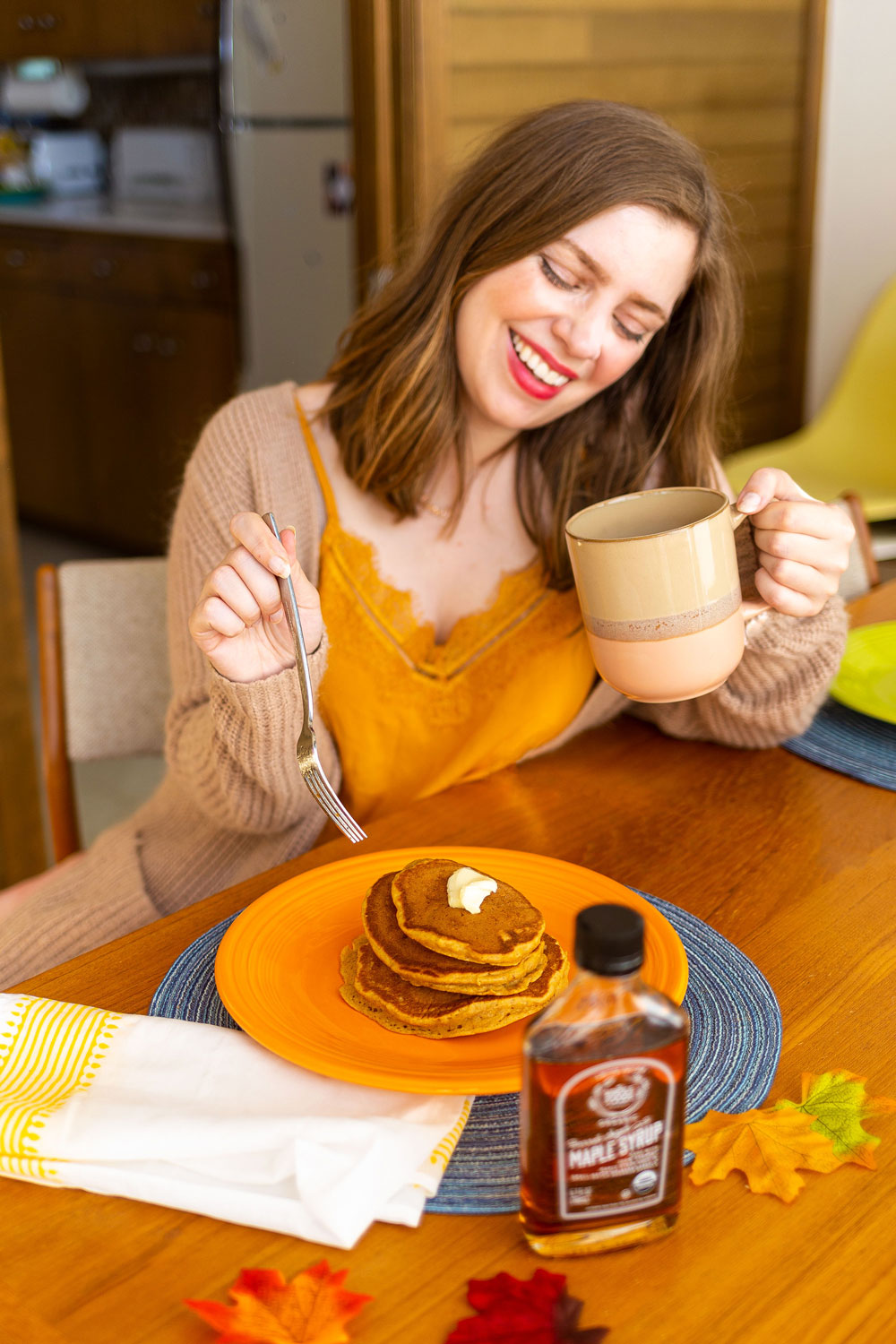 Start your day off with fall flavors
They say breakfast is the most important meal of the day, so you might as well treat yourself to something delicious! For my pumpkin lovers, the 365 Everyday Value Spiced Pumpkin Pancake and Waffle Mix makes the yummiest pancakes. Just add butter, eggs, and your favorite milk (I used almond milk!) Then, heat on the griddle until golden brown on both sides.
I served these up with a generous pat of butter and the Organic Bourbon-Aged Maple Syrup, another seasonal gem! The pancakes are made with real pumpkin, which I find gives them a slightly denser texture, perfect for soaking up the syrup! Paired with a cup of coffee, these are the perfect way to start off your morning.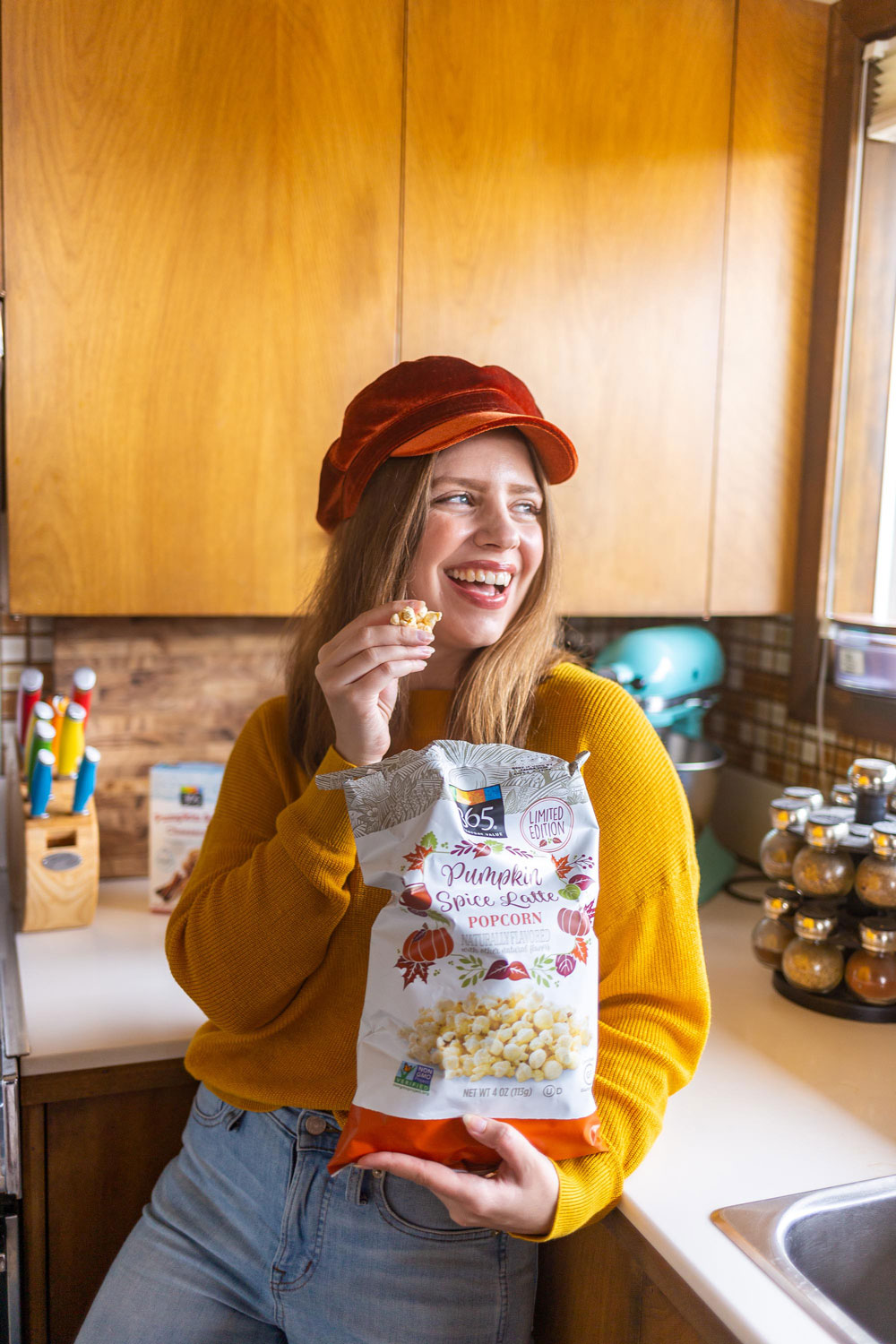 Spice up your mid-day slump with PSL Popcorn
Yes, you read that right! Get your pumpkin spice latte fix in the form of your favorite snack food with 365 Everyday Value Pumpkin Spice Latte Popcorn! When that 3 pm mid-day slump sets in, perk yourself back up with this tasty snack. Careful though, you might want to portion this treat out so you don't end up accidentally eating the whole bag. ;)
Who says fall flavors can't be savory?
I feel like fall flavors often bring up all of the sweet flavors like maple, apple, and pumpkin spice. But don't forget the savory options, too! A go-to in our household every autumn is the Organic Zucchette Pasta, which we discovered at Whole Foods Market this time last year. The pasta look like cute little squash shapes and are a great vehicle for a delicious sauce.
I'll be serving up this fall staple alongside the Organic Pumpkin Cardamom Pasta Sauce, too! Not into pumpkin flavors? Keep things simple with your favorite marinara instead.
Cheers to fall flavors
Grab your glasses and raise them for a "cheers!" with Whole Foods Market Organic Apple Pear Ginger Soda. It's the perfect spicy and sparkling take on traditional apple cider for the season. I can't wait to serve this up with the Zucchette Pasta and Pumpkin Cardamom Pasta Sauce for dinner.
Alternatively, add an adult twist by creating a delicious cocktail! I think it would go great in Whole Food Market's Apple-Wine Cocktail recipe or in place of the ginger ale in their Pineapple-Rosemary Crush Cocktail recipe! I can't wait to try it in both of these recipes.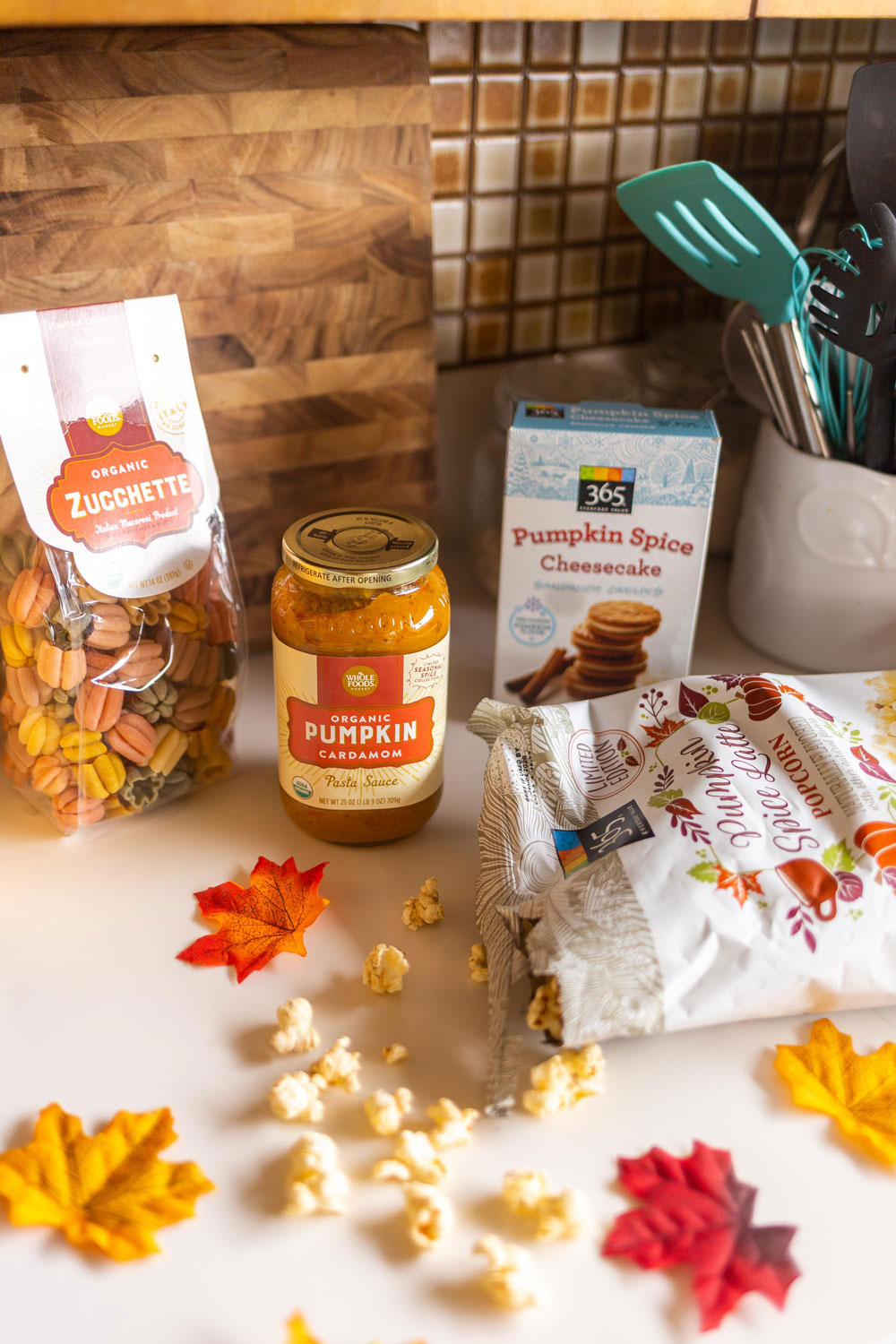 Treat yourself to Pumpkin Spice
And of course, I saved the best for last. Yes, I'm talking about the infamous 365 Everyday Value Pumpkin Spice Cheesecake Sandwich cremes. If you haven't tried these yet, you're really missing out. Think of your favorite pumpkin spice sweet, but in cookie form with a tasty creme center. These are delectable, and I love dipping mine in my afternoon coffee.
Don't say I didn't warn you – these sandwich cremes will be gone before you know it!
If you haven't made it into Whole Foods Market recently, then now is the time! Visit your local store for all of these great products, or click here for even more fall flavors. Even though fall is just getting started, these products are only available for a limited time so I'd recommend popping into your local store soon to get the best selection!
Have you tried any of Whole Foods Market fall-flavored products? Which would you try first? I'd love to hear about it in the comments!