I felt kind of bad after I wrote 10 things you should probably know about Shiba Inus. I know most of you got that I was kind of poking fun at Rigby and his breed of weirdos, but I was also fairly serious. They're not really for the faint of heart and I think everyone should know that, especially because I get frequent comments or emails about where one can acquire a Shibe.
BUT, with that said, I am a Shiba lover. They're cute and quirky and way too smart. So I figured I'd follow up my last post to share why Shibas will always have my heart, despite their interesting personalities.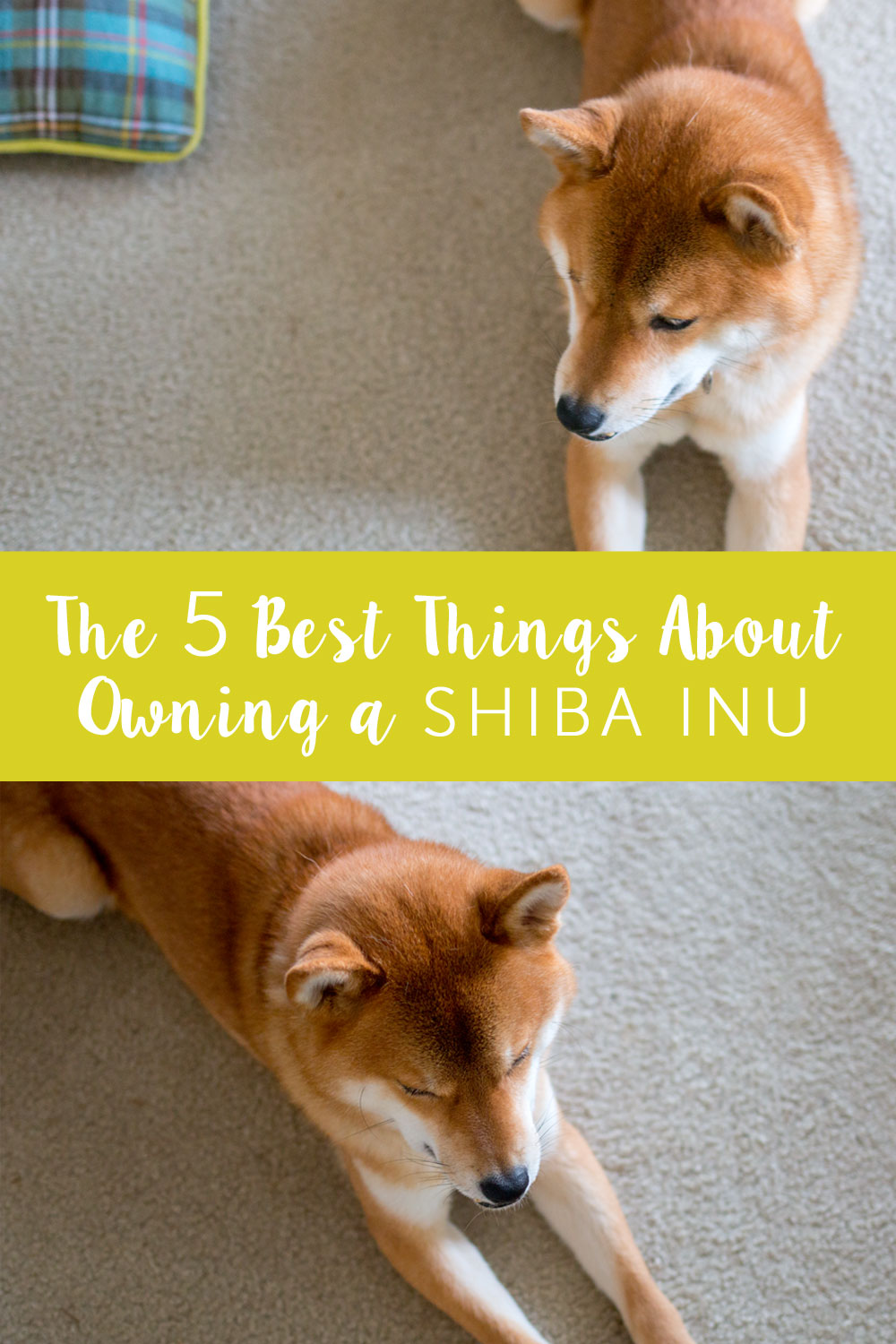 The 5 Best Things About Owning a Shiba Inu
1. They're darn adorable. Whether it's making "Airplane Ears", howling, play bowing, or walking around the house grunting a greeting with a toy in their mouth, it's hard from melting into a puddle from the cuteness.
2. When they love on you, you know you've earned it. There's something special about Shiba affection since they give it fairly sparingly. Rigby is not a snuggler by choice, but the older he has gotten, the more okay with snuggling he has become. Maybe one day he will instigate the night time snuggles… we shall see.
3. They're freaky smart. It's a little scary how fast they can figure things out and what they're aware of. Rigby notices if things are amiss in the house or outside, and will alert us to this fact. He also picks up new tricks incredibly quickly, even if he does decide he doesn't want to actually perform them.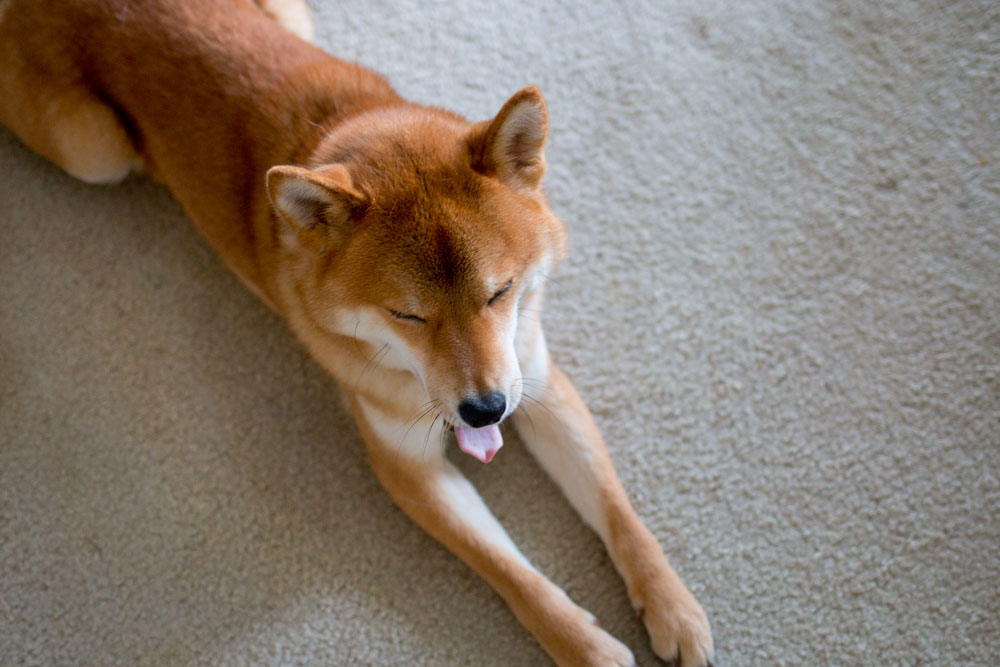 4. They're pretty catlike, which means that they take their grooming very seriously. It's super rare that Rigby will smell bad – the only time he's really ever smelled bad was when he came home from daycare and some dog had slobbered on him. Yuck! He cleans himself up every night before bedtime so he's pretty much stink-free.
5. He's an excellent watchdog. While I doubt Rigby would be able to take on an intruder (he's 23 pounds after all!) he definitely lets me know when something is up. When some drunk/crazy person was outside singing "Stand By Me" the other night, Rigby woke me up to let me know something was up. He didn't stop alarm barking until the "danger" had passed.
The other thing I love about Shibas is I find their personalities relatable. Aloof, independent, and unemotional? Oh hi, that's me. I'm pretty sure I may have mentioned it in my email to his breeder that I was basically the human equivalent of a Shiba. What can I say, I like to hang out with my kind.
And in celebration of all things pet, my friends at Chewy.com offered to send one lucky pet owner (dog or cat) a prize pack from Evanger's with treats and toys for their furry friends. Giveaway is open to US residents and ends on April 29th at 11:59pm EST. Good luck!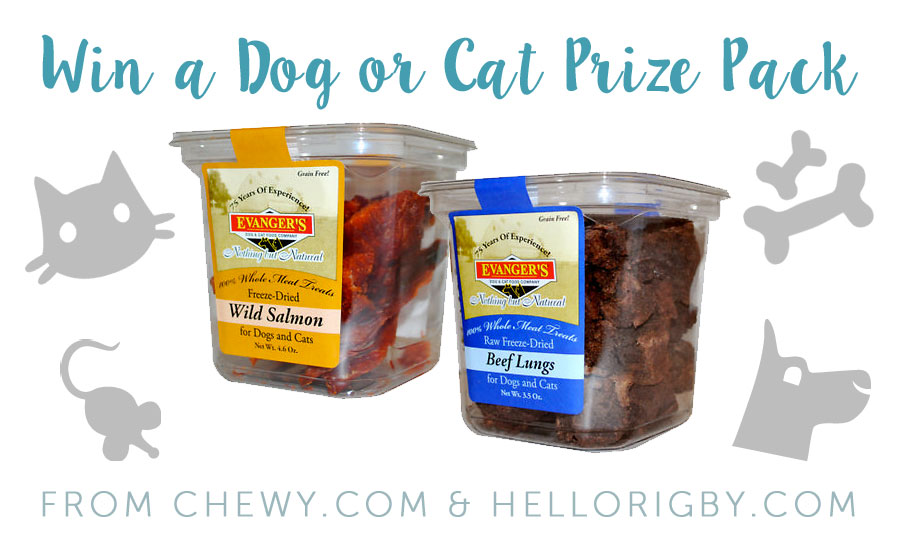 Doodles in graphic by Freepik
What's the best thing about your pet? Was there anything that surprised you about their temperament?