Product Sample: Complimentary tights samples were provided to me in exchange for this review & styling. Affiliate Links: If you click a link below I may make a very small commission.
Unlike last week, I'm pleased that today is actually Thursday and not Friday. I need all the extra time I can get to prepare for this weekend. On Saturday, I'm going to be speaking and holding a workshop at an all-day conference for 175+ high school students interested in pursuing fashion as a career. Woohoo… yeah, I'm not nervous at all.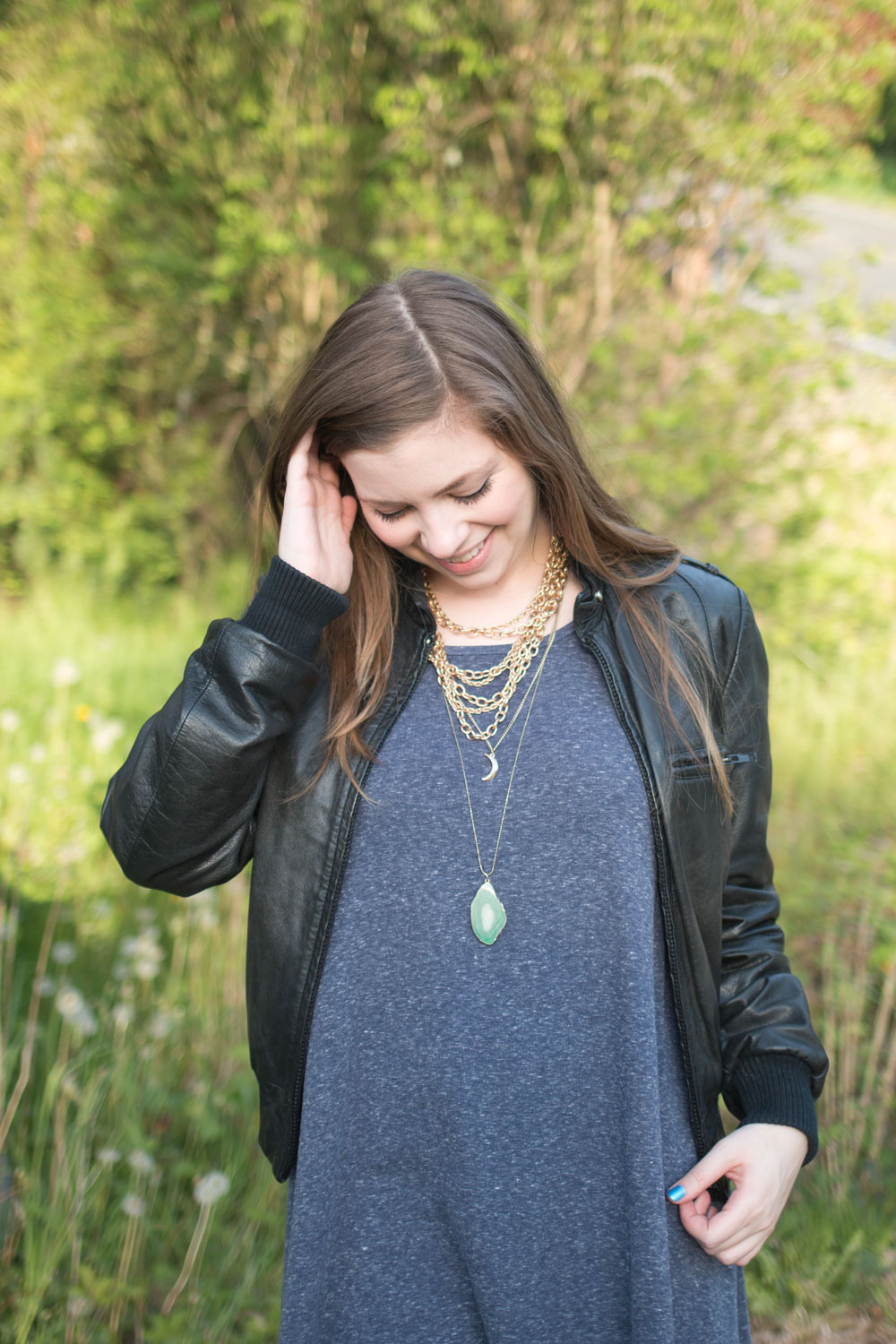 Specifically, I'm going to be speaking about blogging. And while fashion is actually not my career, nor is it solely what I blog about, I think I have a few handy things I can share with those students. I'm pretty excited – it wasn't too terribly long ago that I was also a high school student interested in pursuing fashion as a career. Obviously I didn't quite land there for my full-time job, but I think blogging about it makes up for it.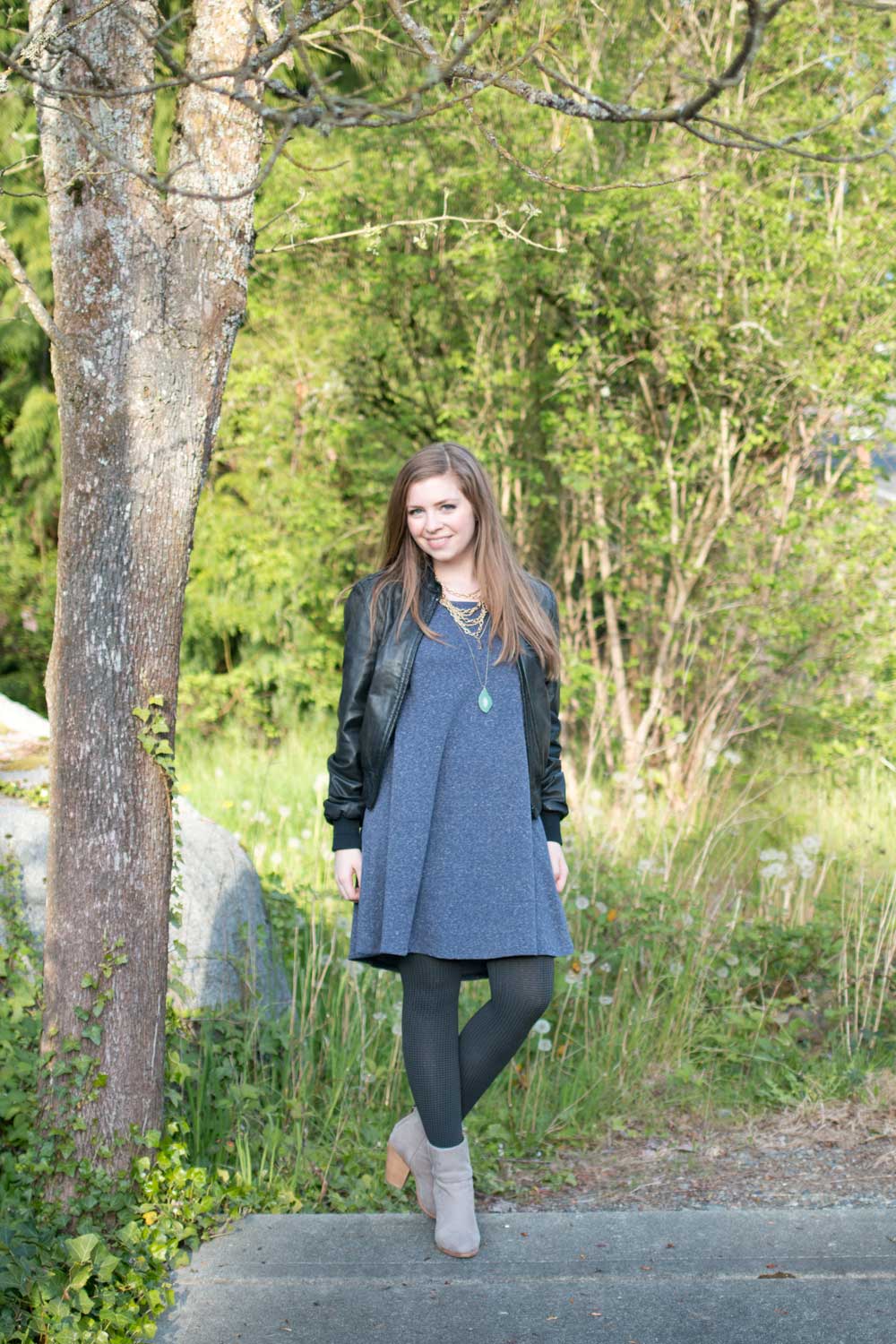 Speaking of blogging and fashion, I know sometimes it's hard to know how to wear patterned tights. I figured I'd style these fun gray houndstooth tights that my new friends from Tia Tights sent to me in an outfit that most can recreate with pieces they already own. Tia Tights is a UK-based company and make some beautiful (and very soft!) tights. It's still pretty chilly here in the morning and evenings, so in order to wear any semblance of no pants, I'm having to still wear tights. I look forward to the summer months when it's warm enough to go bare-legged, but for now at least I have these pretty patterned tights!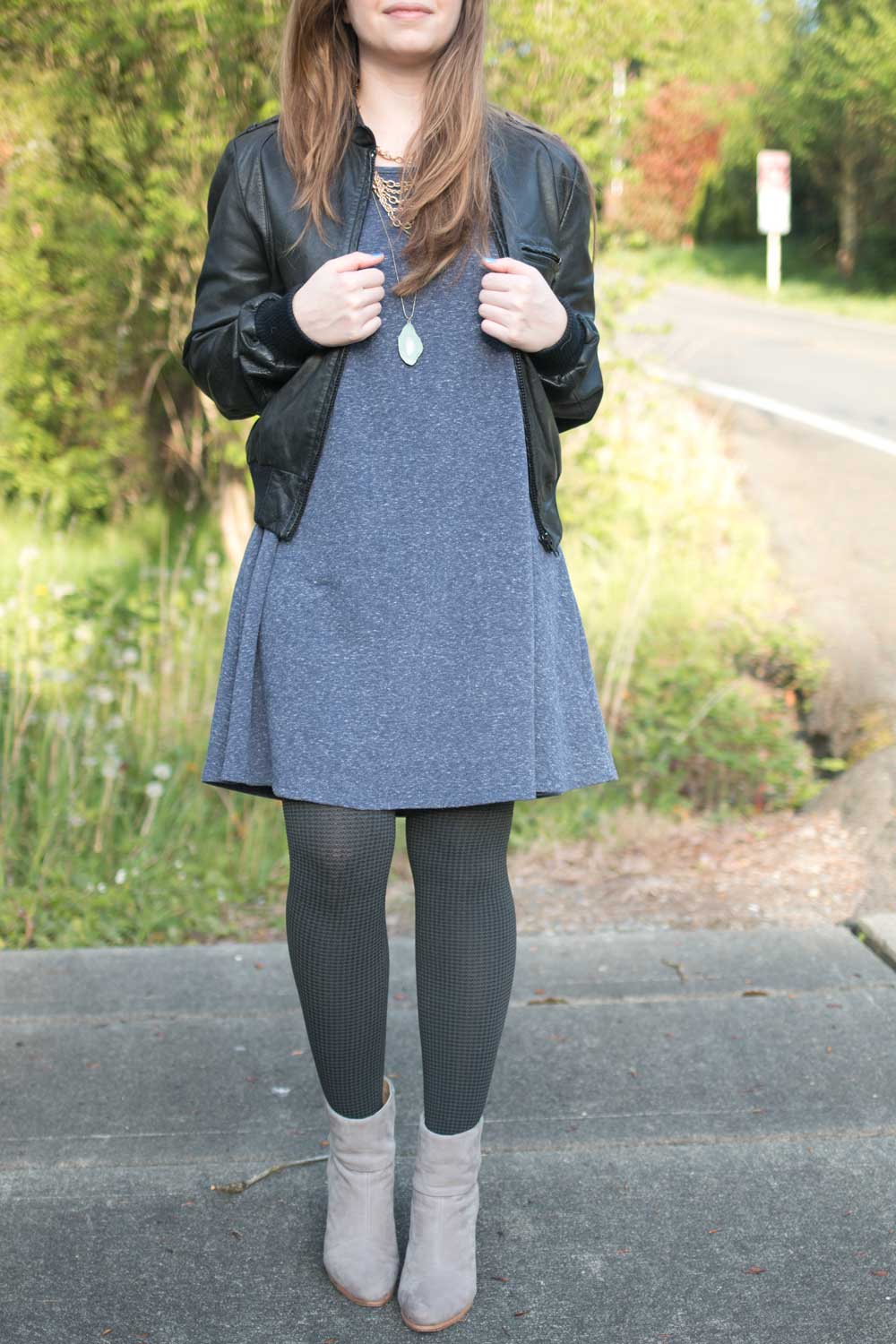 I'm also bringing back my favorite Golden Tote swing dress, and layering some necklaces on top to make the swing a little less swingy. As much as I love the oversized fit of dresses like this, I don't want anyone to be confused and thinking this is maternity wear. ;) I'm also excited to bring out these Rag & Bone booties out again, and yes, I know they're expensive but I got them on super sale, and I've linked a more budget-friendly option below. What can I say, sometimes I like to splurge on shoes.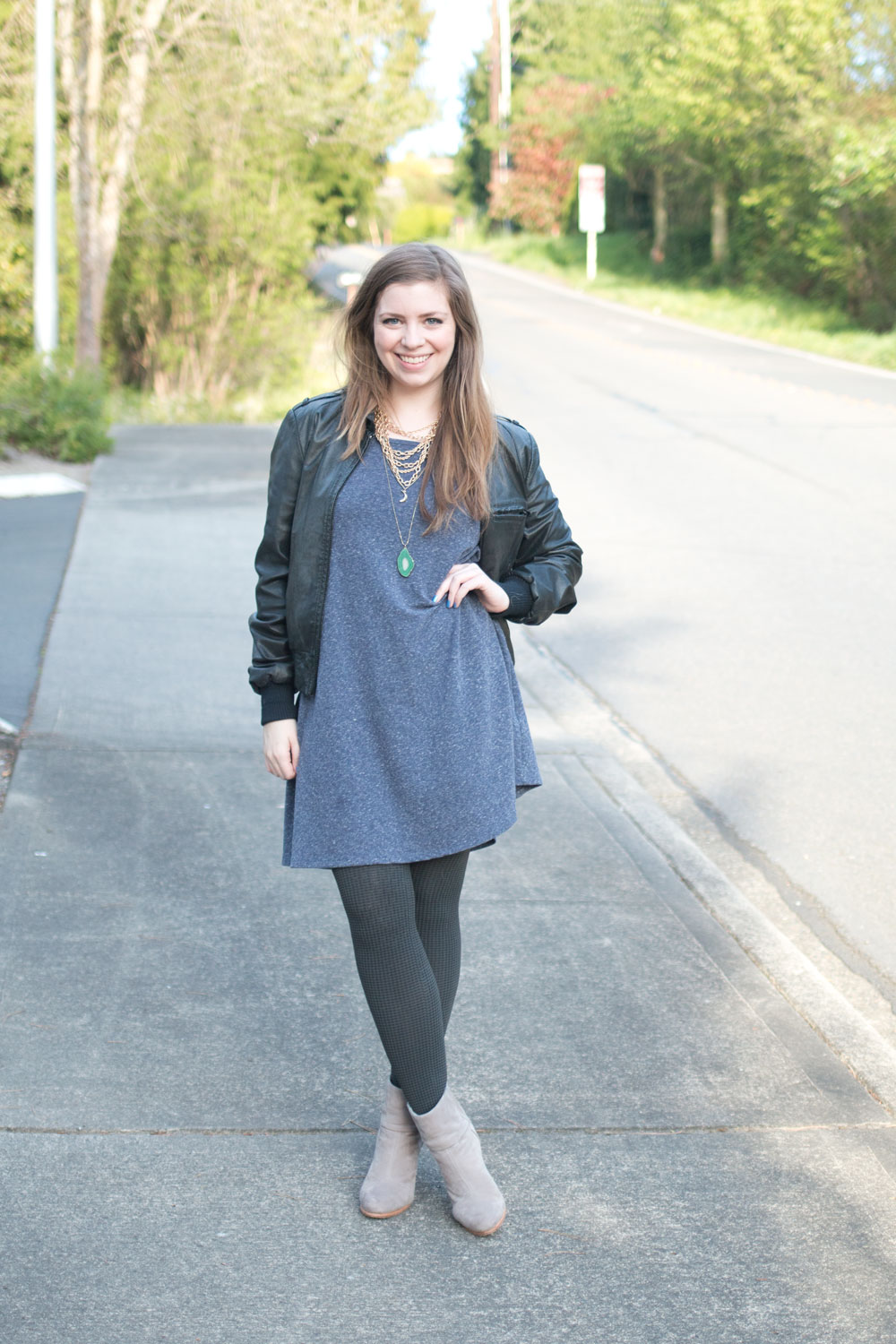 What I'm Wearing
Jacket: Wilson's Leather, thrifted (similar)
Dress: Puella by Golden Tote (similar)
Tights: Houndstooth Pattern in Gray, c/o Tia Tights
Necklace (Chains): Pile of Chains Necklace, Forever 21
Necklace (Stone): Nordstrom (similar)
Boots: Rag & Bone Newbury in Gray (budget-friendly option)
Is it warm enough where you are to ditch the tights? How do you incorporate patterned tights into your wardrobe?