Did you know Earth Day is this week? I honestly didn't even realize until I started seeing all the recycle campaigns around town (that honestly, aren't really that unusual in Seattle anyways.) One particularly fun campaign is Seattle Goodwill Earth Day Breakup4Good, asking local musicians, CEOs, athletes, and other known Seattleites to break up with their outfits for a good cause. They've put these outfits on display at Goodwill stores around town.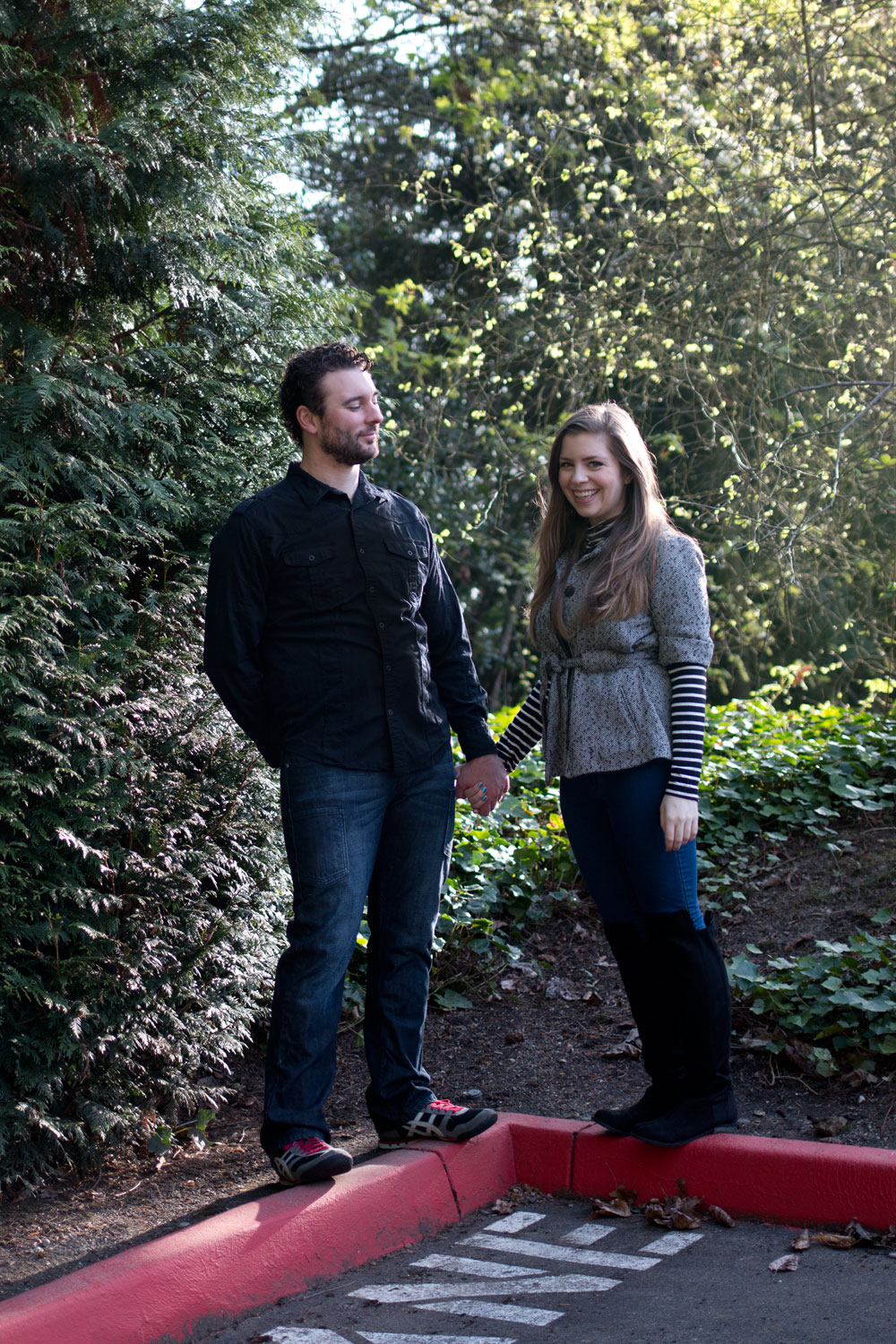 Of course I had to get in on the action too. I even conned Dave into breaking up with an outfit. I mean, we're promoting recycling so why not right? Donating to Goodwill means that 9,200 people were provided with free job training and education last year and keep over 40 million pounds out of landfills.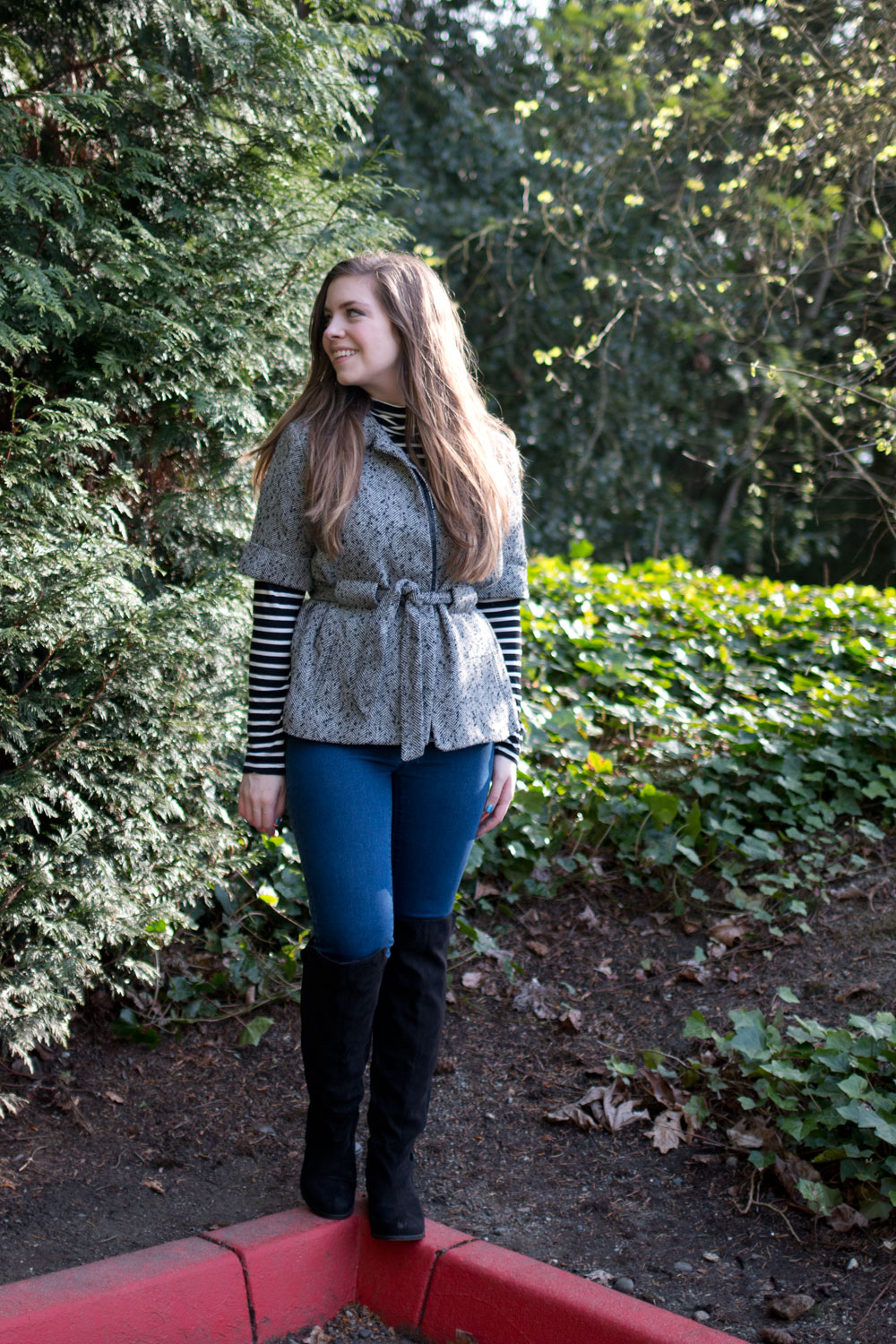 So you may wonder why we're donating these outfits. While there's nothing wrong with them… I just found I wasn't wearing any of the above pieces very often anymore. This coat I purchased in college, and while it's cute, it's just not that practical for me. And while I love this turtleneck, I don't really need two of the same piece (blue and white version worn here) and this was my least favorite of the two. And the over the knee boots (last styled here) are fun, but unfortunately, the shaft is too large and the footbed ended up stretching out after wearing them and they feel too loose.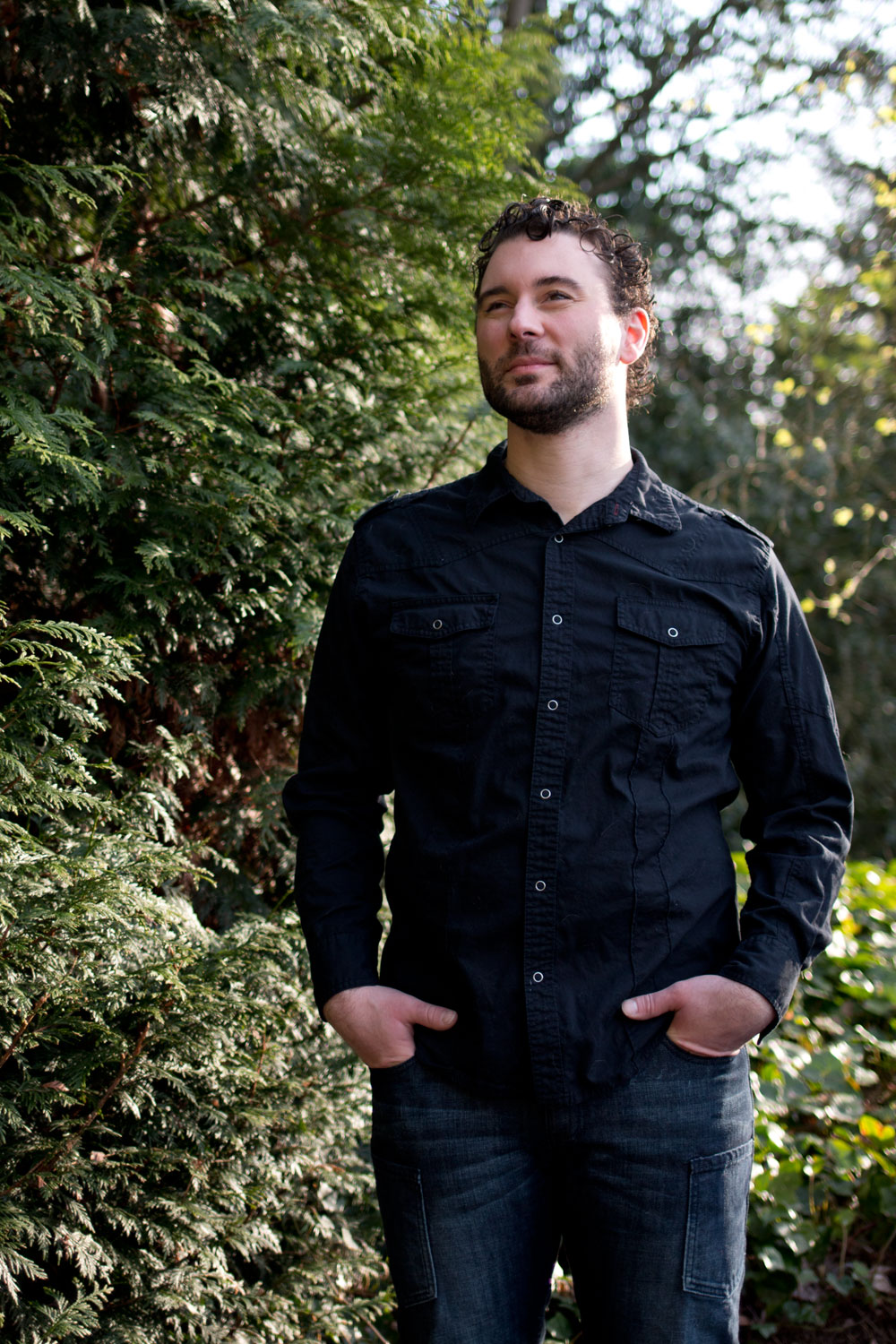 I won't lie – I picked out Dave's outfit to donate. He's not one to enjoy closet cleaning, and he likes to hang on to pieces for longer than necessary in the hopes of "someday" wearing them. I picked this button up because I've never seen him wear it in the 3+ years we've been together. These jeans were sent to him from J Leer, and while he likes the look of them, they pinch in certain areas that he finds uncomfortable if you get what I'm saying. He owns about 5 million pairs of these Tigers as well, and these are the ones that haven't been pulled out of the closet in the longest time, so out they go. ;)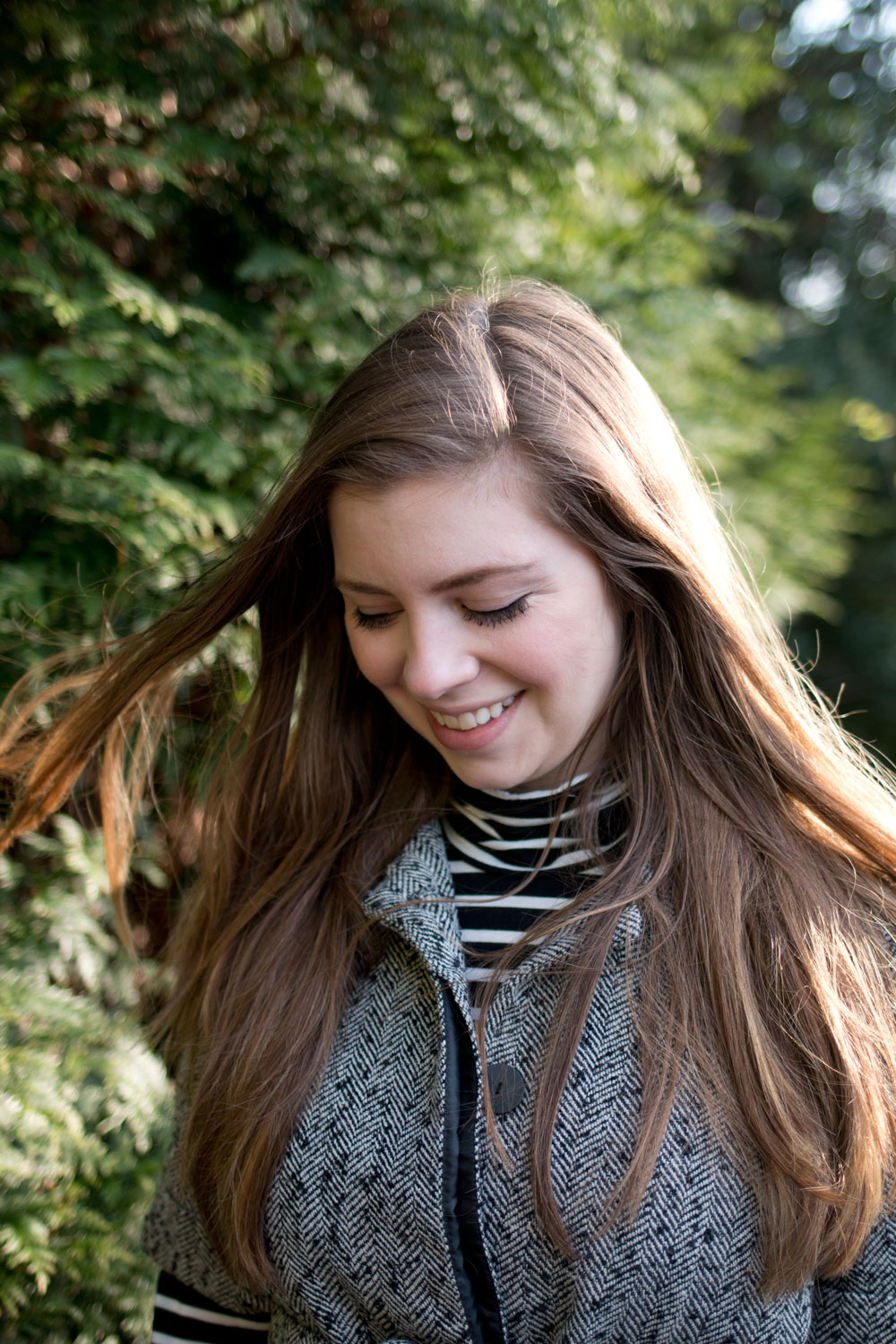 Be sure to check out Seattle Goodwill's Facebook page for more information, as well as twice daily giveaways from April 20 – May 1. Prizes include gifts cards/items from local brands like Kari Gran, Skoah, Loulay, Sounders FC tickets, JJ Caprices, and Volterra.
And because Seattle Goodwill is awesome, they've offered to provide one lucky winner with $50 to spend at their local Goodwill (redeemable locations are listed here) in the form of a gift card! While you're donating your spring cleaning goods, you can then go and replenish your wardrobe or housewares a little bit. ;) Giveaway is open to US mailing addresses and will end on April 27th at 11:59pm EST. Good luck!
a Rafflecopter giveaway

What has your best thrift store find been to date? Or how do you decide on what to get rid of from your closet?