Complimentary Service: Complimentary services were provided in exchange for this review. All opinions are my own.
My mom and I have what I consider to be a unique relationship. As you may know, I'm an only child, and I would say that my mom played the role of sibling in addition to mom. We fought, we disagreed, we had fun times, and we had… well, my teenage years. Despite our years of "difficult teenage behavior" I consider my mom to be my best friend.
I don't know how many times my school friends told me how weird it was that I talked to my mom the way I did. What others considered talking back to their parents was just normal for me. I was always taught to be an independent and free-thinking individual, and I guess that carried over to how I interacted with her too.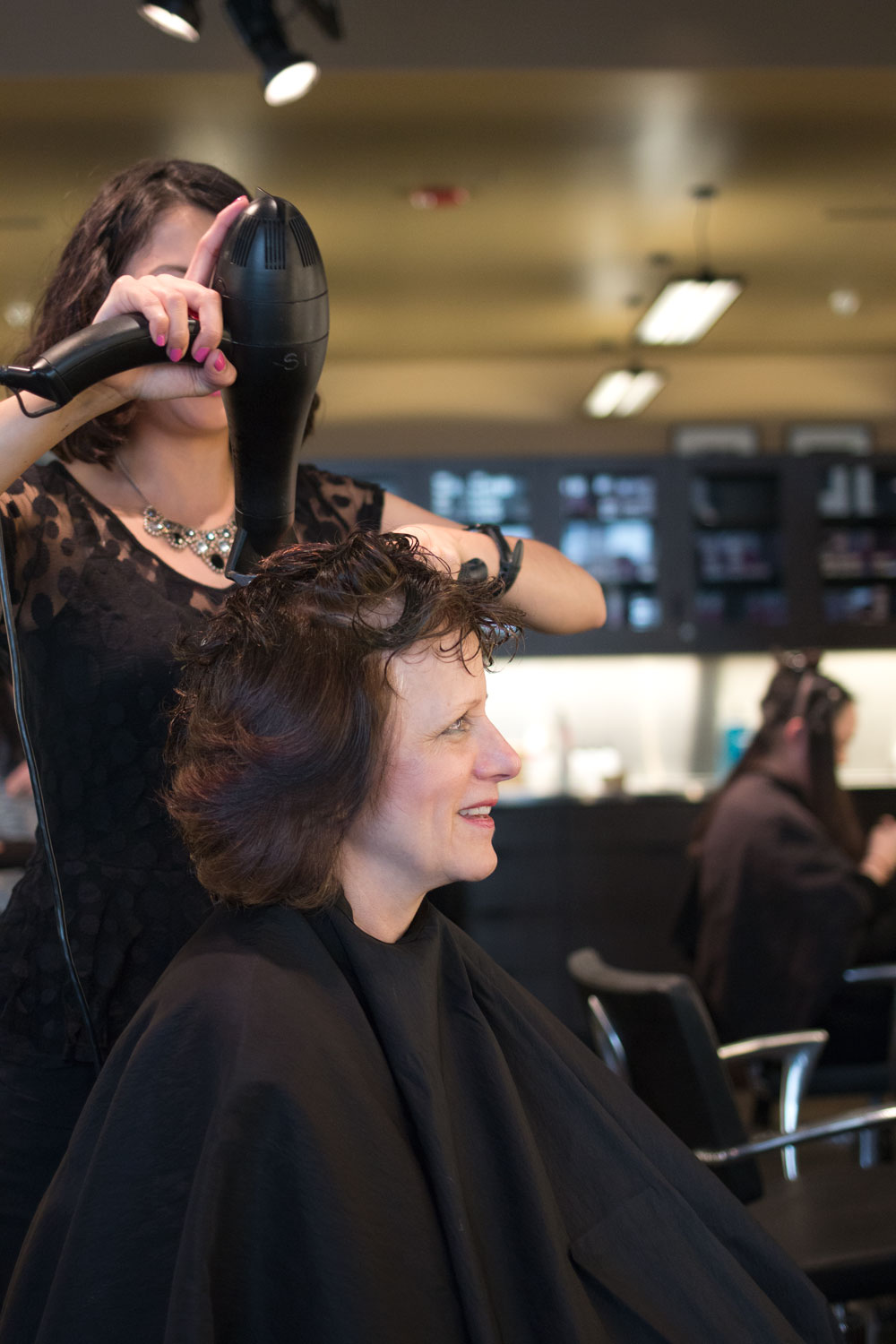 With Mother's Day coming soon, I've been thinking about interesting ideas to treat my mom. Now that I'm older, I enjoy going out and doing new things with her. The first year Dave and I were together, we took both of our moms to the zoo and to brunch. It was a little strange, grown children at the zoo with their moms, but it ended up being a lot of fun. This year we have a few things in mind, but when SEVEN the salon shared their new Mother's Day package with me and offered to let us try it out, I couldn't say no. A little pampering never hurt anyone, and I knew my mom needed a break after another busy tax season. (She is a bookkeeper and prepares taxes full-time in the "tax season.")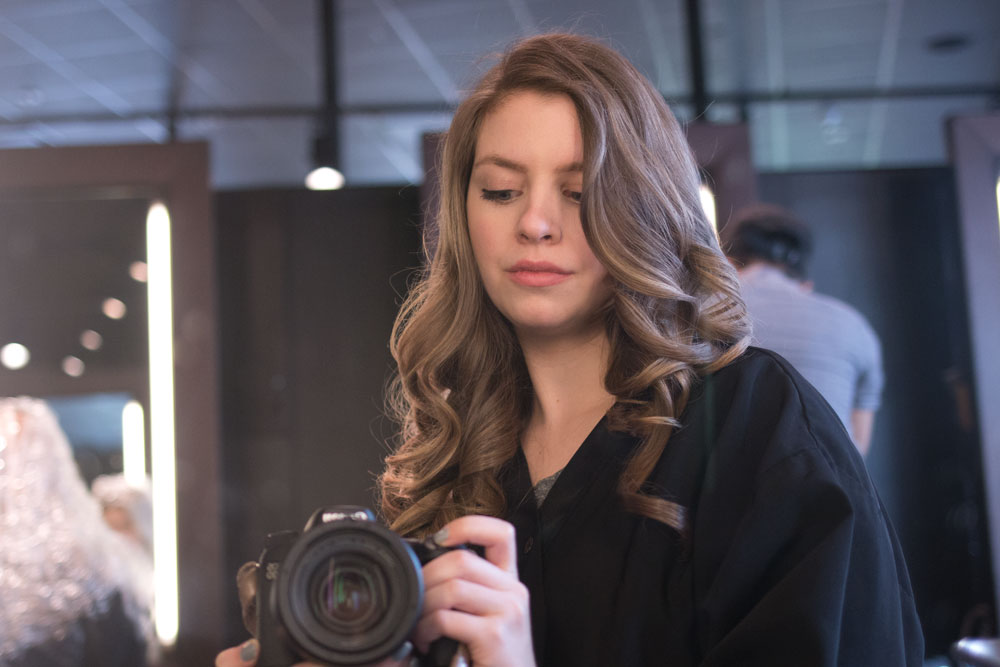 SEVEN the Salon likes to celebrate the beauty of all women – not just moms! Whether it's a friend, sister, or another great woman in your life, you can treat her to a little pampering. We got treated with blow outs and sent home with gift bags including chocolates and a facial certificate from Skoah!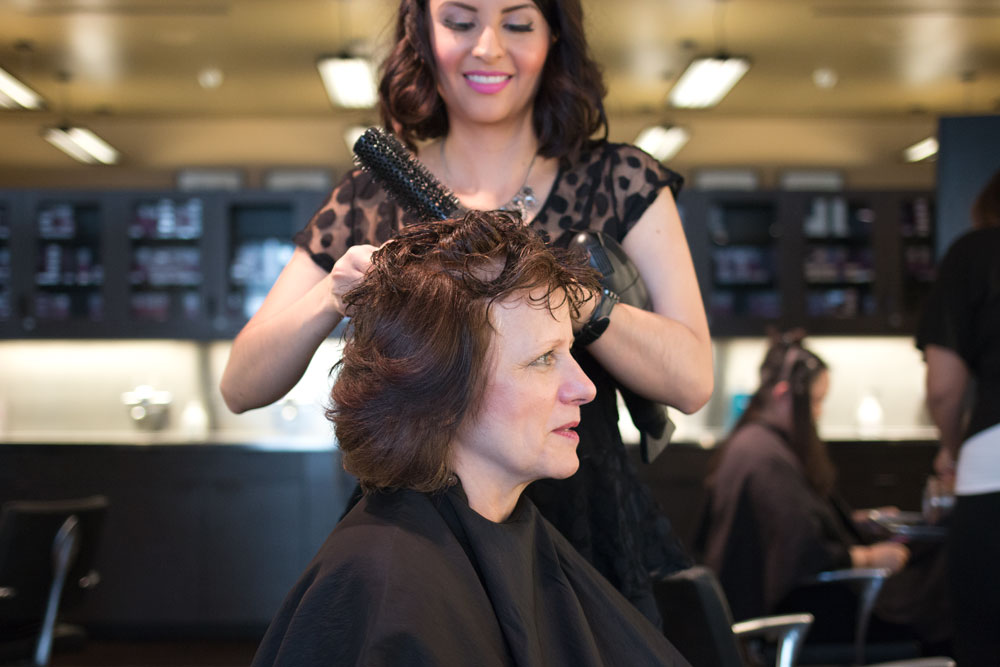 As part of the #sevenMOMentsofbeauty campaign, SEVEN the salon is working with YWCA's GirlsFirst program, a year-long intensive mentorship program that encourages leadership, instills confidence and provides opportunities to girls. SEVEN will be hosting a stylish tea party and evening of beauty for the girls and their mentors or moms. In addition, for every hashtag (#sevenMOMentsofbeauty) used, SEVEN will donate a full-sized haircare product to the YWCA to use for their various programs!
We really enjoyed our customized blow outs with my stylist, Maritza. She encouraged us to try new styles so we did! I asked for a spring style, so she gave me big, voluminous curls which I absolutely loved. For my mom, she gave her a blow out and then straightened my mom's normally very curly hair. We both were thrilled with the results! If you're interested in treating yourself and your mom (or another wonderful woman in your life!) SEVEN the salon's Mother's Day package is now available for purchase. It includes a SEVEN gift card, gift certificate for a limited-edition Mother's Day facial from skoah, and a sweet treat from Seattle Chocolates.
How do you celebrate Mother's Day or the special women in your life?
Disclosure: A complimentary service was provided by SEVEN the salon in exchange for writing about my experience. No monetary compensation was received, and all opinions shared here are mine.