Affiliate Links
At the end of last month, I tried my hand at Calligraphy. You know, the art of hand lettering. All I have to say after that experience is that there really is a reason why this is not a DIY or crafting blog. You guys would laugh mercilessly at me, then mock me on some internet forum. It's cool, it's the reason I probably will never go there.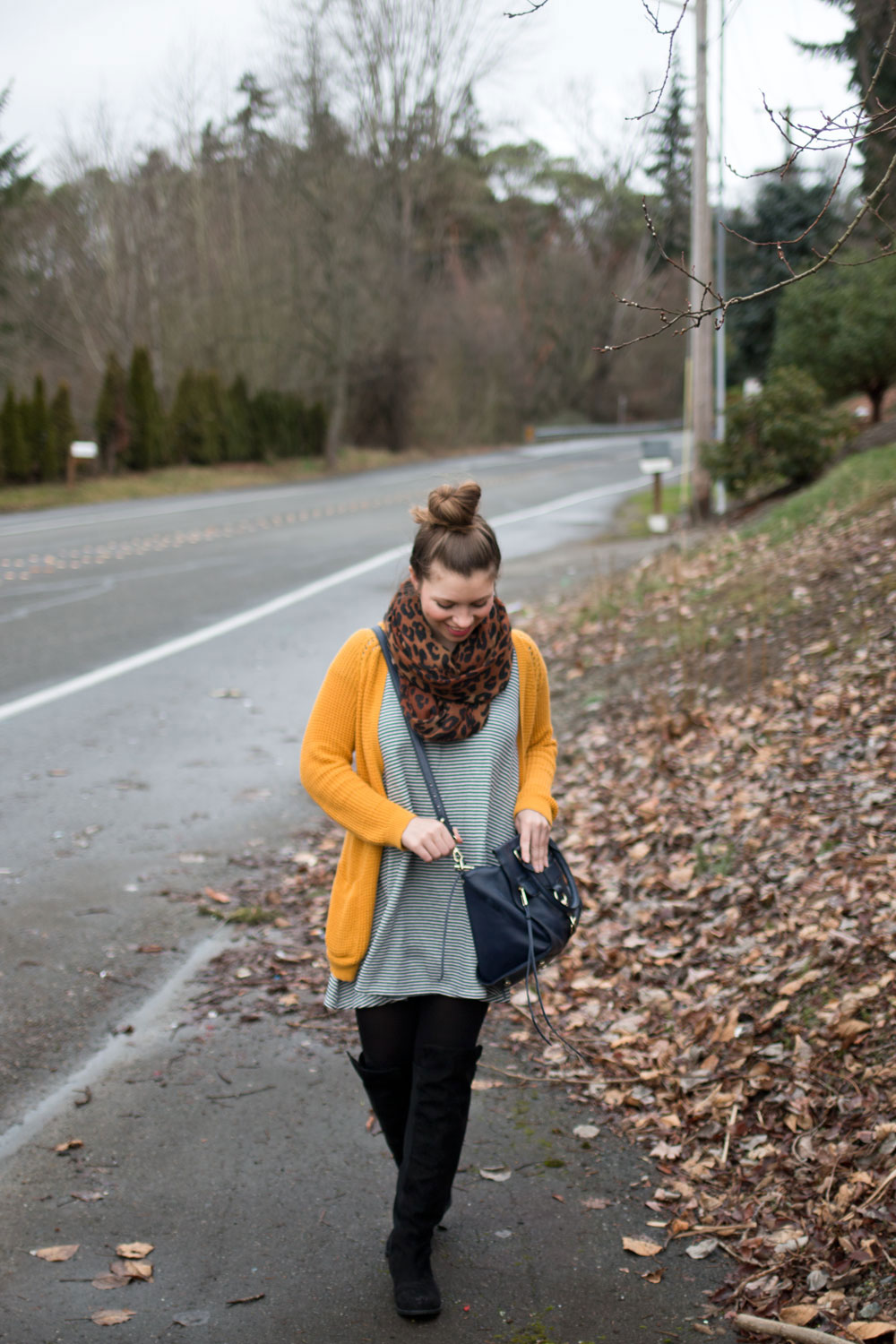 I say probably because you never know. I may or may not have had my own craft business. Granted, I was 12, but still. I could make a comeback. ;)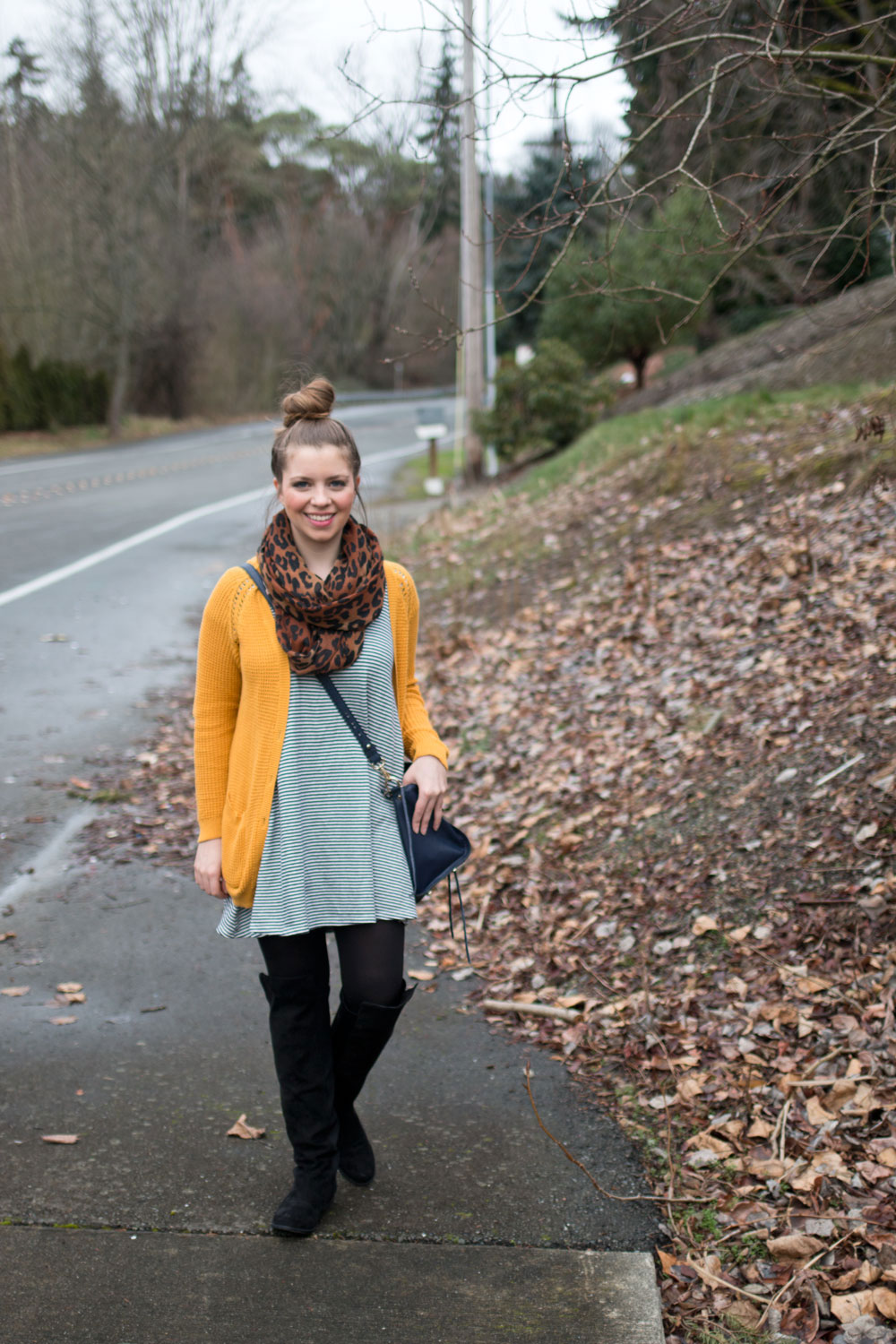 Anyways. On to the real topic of today's post – clothes! I've worn some variation of this outfit on quite a lot of weekends lately. This swing dress came from one of my Golden Totes last summer, and I really prefer it as a fall-winter dress since it's made with a thick terry cloth and lends itself nicely to sweaters. I  tend to gravitate towards mixing patterns and textures with it since the stripes are so small.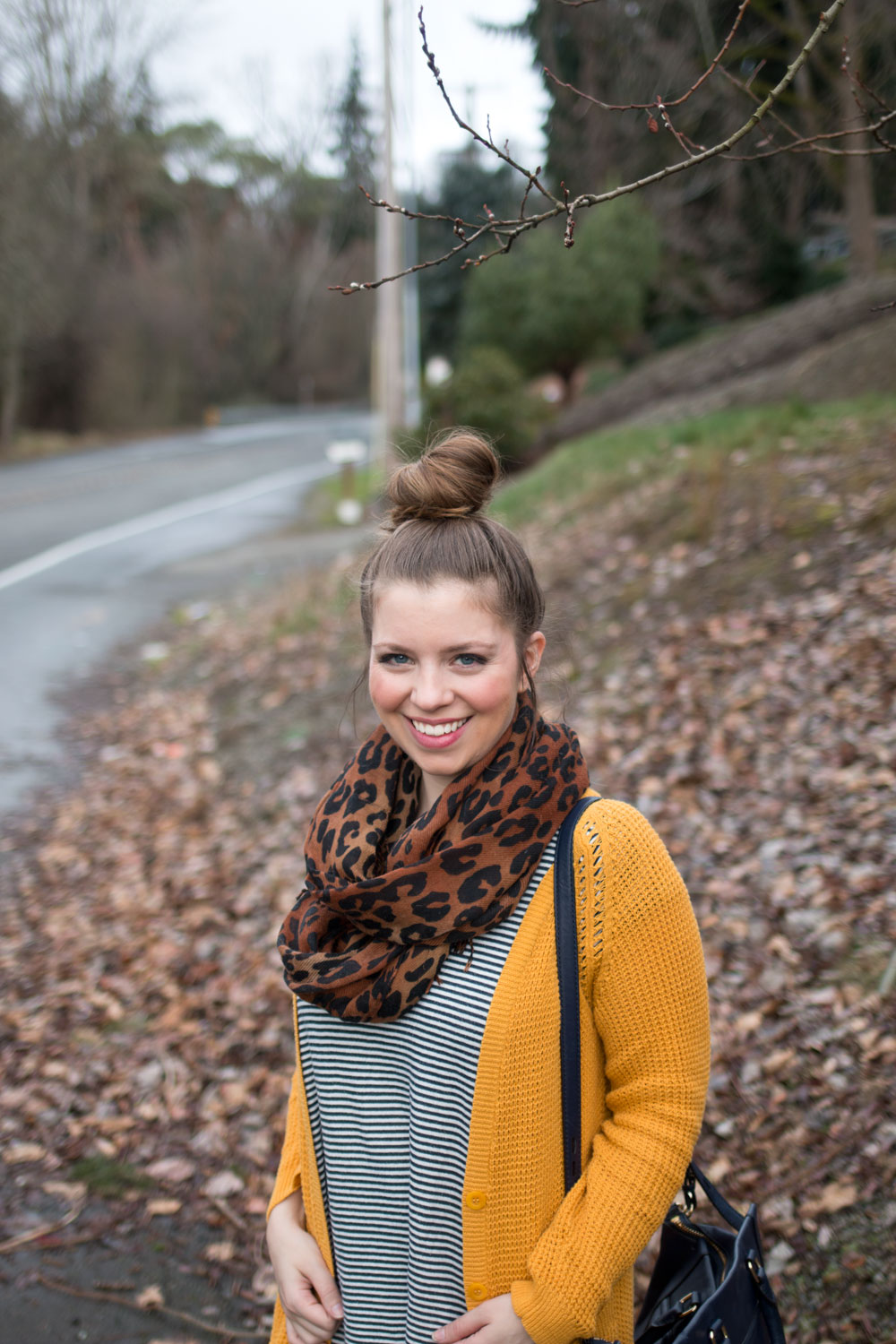 I also grabbed these over the knee boots to keep my legs warm. It's been nice and warm this week in Seattle, but I took these photos at the end of January when the wind was blowing away and it wasn't in the high 50s/low 60s. I really think winter has ADD this year and can't focus on what winter is supposed to be: cold!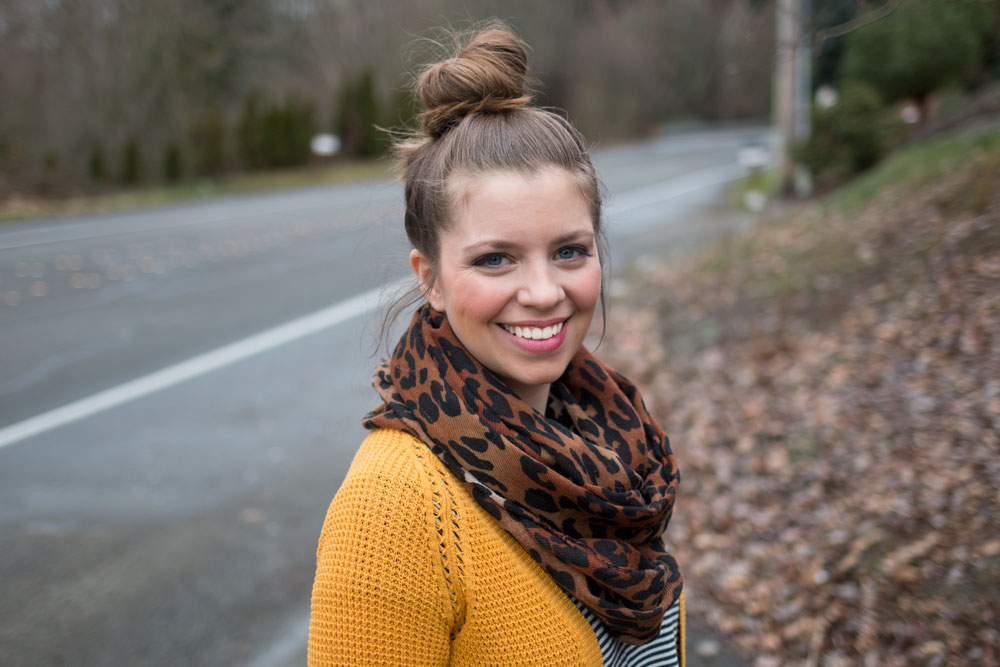 I promise I'm not complaining; I'm already looking forward to spring weather and fashion. There's just something about wearing tights with every dress outfit that makes it slightly less fun.
What I'm Wearing
Sweater: Nordstrom (similar)
Dress: Golden Tote Stripe Swing Dress (similar)
Boots: ShoeDazzle Azedeh (run a little large, I suggest going down half a size)
Scarf: H&M (similar)
Bag: Rebecca Minkoff Bowery Satchel
What's the weather like where you are at? I hope you're staying warm!