Sponsored Post: Today I am partnering with Clinique to #FaceForward and share what advice I would give my future self. All thoughts and opinions are my own.
I've always fancied myself an entrepreneur. What can I say, it's in my blood. I grew up helping my mom at her small business. By age 7 I had made $100 in one-day selling toys and clothes at a neighbor's garage sale. At 10, I made decorative Thanksgiving Turkeys out of Hershey's Kisses for an arts and crafts fair that sold out on the first day. (Yes, seriously. Embarrassing but true.) Since it was a two-day fair, my mom and I made a late night run to the craft and grocery stores so I could make more, and I sold out of those too. Pretty sure I made a killing (for a 10-year-old anyways!)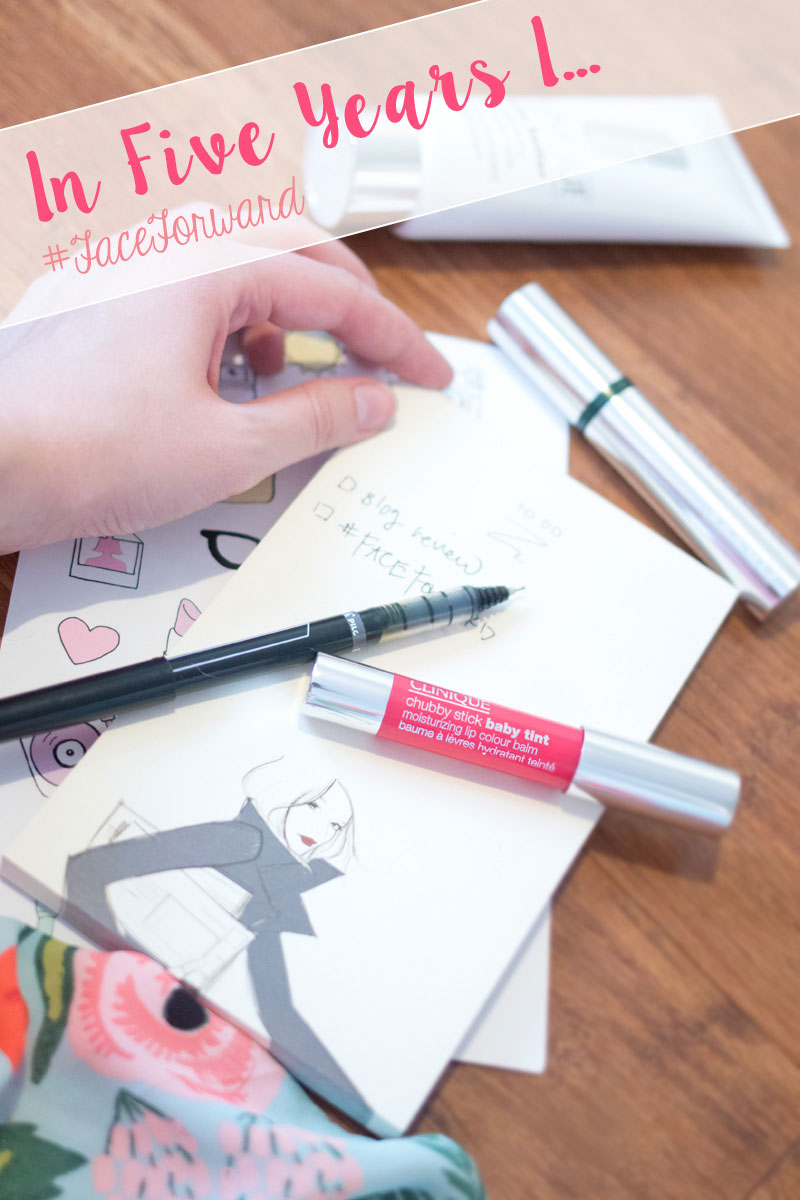 When I heard about the new Clinique #FaceForward campaign, it got me thinking about where I see myself in a few years. I had always thought that by 30, I would be a "businesswoman." I envisioned myself dressing up every day, with a briefcase and power suit, off to  either a corporate job or running my own business. (And no, I'm not 30 yet, but I sometimes still feel like the kid that doesn't know what they want to be when they grow up.)
In some ways, being a " businesswoman" feels like the farthest thing from reality. I pack up my Timbuk2 computer bag, with its bright raspberry panels and black and white chevron center stripe, and fit in my computer and my trusty travel makeup bag. Pretty much the least briefcase-like thing ever. When I come home, I get comfy in my blogging uniform (read: sweatpants and a tank or tee depending on the season) and get to work at my second "job."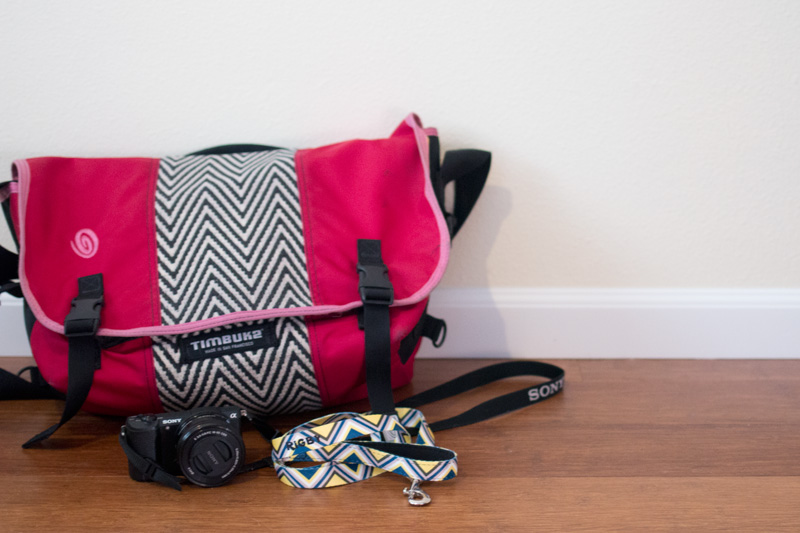 When I look to the future, I'm not sure what I see anymore. What I once thought of as "the dream" is no longer what I want. Facing forward, I'd like to own my own business. And truthfully, I suppose I already do. Making money via blogging is now my business. When I started making money (yes, I do make a little bit of money from this blog. Hopefully that's not a big secret!) I had to redefine my business goals. Did I come up with an extensive business plan or a five year plan? No. Blogging is still so "new" that it's hard to know what will happen in this industry in the future. But what I do know is that I enjoy doing things for myself. Being my own boss and calling the shots makes me happy.
I often am asked why I bother with something like blogging if there's not a lot of immediate gratification. The amount of time I put into it in no way matches the amount of money one would expect from a typical 9-5 job. My fellow bloggers know that it's the most time-consuming thing you could possibly take on as a hobby. But honestly, the joy of blogging comes from interacting with like minded individuals and being able to share yourself with others through words and media, be it photography or through video. When I wrote about why I blog almost a year ago, nothing has changed… except maybe how I perceive my future.
So what do I want to do in 5 years? 10 years? Honestly, I still don't know. But what I do know is that I want to enjoy the ride, and I want to do something for myself. I don't want to work for "The Man." I'm not even sure that a traditional job is the right road for me anymore.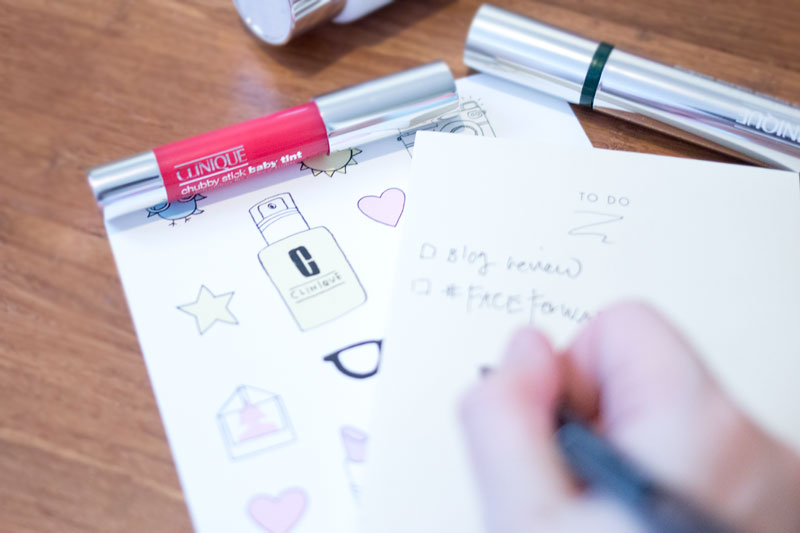 To my future self, I hope you will not be afraid to fail. I tried to start many blogs before this one, and who's to say this is it? Don't forget to enjoy the ride, too. Life is short, don't forget breathe it in and don't get so caught up that you are no longer having fun. Don't be afraid to push yourself outside of your comfort zone. I am not an extrovert. Being a social butterfly is not what comes naturally to me. Introducing myself and breaking the ice is about the second to last thing I enjoy. (The last thing is probably going to the doctor. #HypochondriacProblems) But do it anyways because you never know who you will meet and how that could impact your life. I've met some amazing people on this journey so far and know there's only more ahead.
I can't thank Clinique enough for igniting these #FaceForward thoughts. Looking to the future, most of all what I want is happiness and success, even if it doesn't look like what I envisioned success to look like so many moons ago.
What does your #FaceForward look like? If you could give your future self any advice, what would it be?