I'm not a writer. So why do I blog?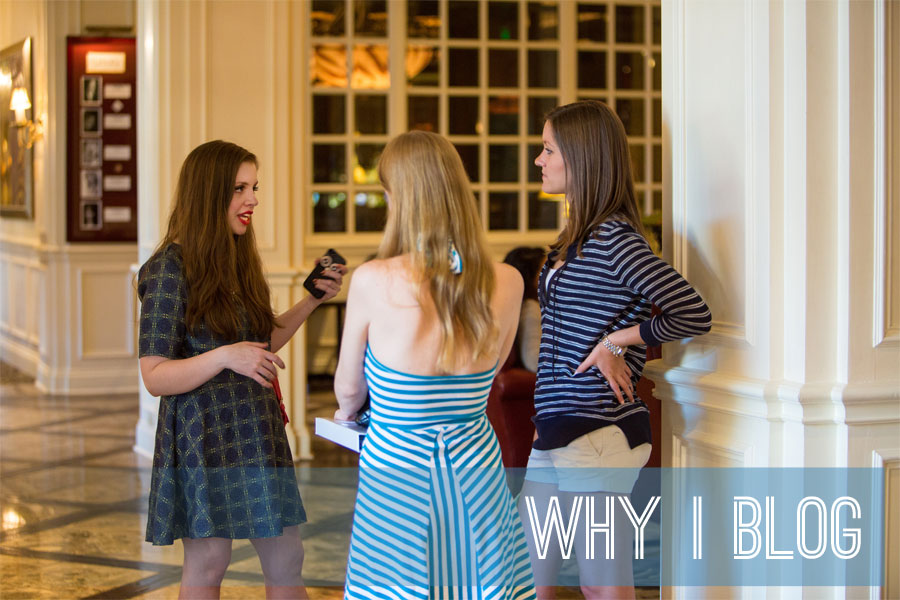 Photo by Awake Photography
Some days I have no idea. I started this blog just shy of one year ago after discovering a beauty blog. She also happened to receive Birchbox, and thus my love obsession with beauty subscription boxes began. I started writing reviews as an "easy" way to share a part of myself with the rest of the world. Shortly after that, I realized I wasn't really enjoying that. I wanted to do more, write more, and share some of my other passions.
Blogging for me is an outlet for my feminine creative energy, if you will. I work with men. I live with men. They are not interested in talking about clothes, shopping, makeup, or skincare. They have no idea what the latest "trends" are, unless we're talking about video games (which I don't play.)
For me, blogging is a different type of creative work from what I do during my 9-5. No one tells me what time to show up for blogging. I'm not supposed to write about anything in particular here. If I have an off day (like last night when I fell asleep on the couch at 9pm…yeah, I'm cool) no one gets upset about my lack of productivity for that day.
But with blogging comes a lot of negative energy. Don't write too many sponsored posts. Don't associate with the wrong bloggers. Don't complain too much. Be honest, but not too honest. Don't sell out.
Regardless, I think the positive will always outweigh the negative. I will be happy if one person reads my blog. Sure, I like positive reinforcement as much as the next girl, but really, this is for me. This is my outlet. This is a community I've decided to join to hopefully share positive parts of my life with the hope that I will inspire someone else to try something new, or to think differently.
So if you're a blogger, why do you do it? If you're not a blogger, what is stopping you?