As you may remember, I traveled this weekend to Dallas, and I'm still pretty tired. Blame the time difference, or maybe I'm just getting old… but when I get tired, my brain gets tired. Which means its really hard to get the blog juices flowing. So here I am just staring at this blank post, when I figured I could do something that I'm fairly good at. Talking about myself.
I thought I'd share 5 things that you may not already know about me. Or maybe you do know these things already, in which case you must be a stalker. Or you just pay attention. Either way, here we go:
1. I'm terribly afraid of spiders. They freak me out so much. I think the scariest/grossest occurrence was when I was in my bathroom at my parent's house, minding my own business when it fell from the ceiling onto my arm. I about died of a heart attack, and then started freaking out and tears were flowing. Yes, spiders make me cry, and there have been multiple instances of this. I'd like to think I'm a little less scared of them now, but I also haven't had one crawling on me so…
2. My first car was a 2006 Ford Mustang. I saved up starting at age 5 for it (I was 17 when I bought it). I so loved that thing, but Club Mustang met its demise when I wasrear ended while waiting to make a turn. It was very sad. I now drive a Volvo C30, which I love (maybe) even more. ;)
3. I've broken three bones in my lifetime. My right arm twice, and my middle finger once. There's a story for each one, but I think I'll save those for another time. Though you have heard the story behind the first broken bone in my 10 truths and a lie post.
4.  I've had a lot of odd jobs throughout my teens and into early adulthood, but the oddest/worst was probably my work as a telefundraiser for my alma mater. While I learned a lot, it is probably the most difficult and the least rewarding.
5. I'm totally an introvert. I realize this more and more when I attend social events. I mean, I don't think I'm that awkward, but I'm not the type to just be all up in your business and find out everything about you either.
Now that you've put up with me blabbing about myself, I'll give you a little reward. How about $20 to Starbucks? Have a fancy pants drink from the 'Bux on me and my bloggy friends Kate, Ash, and Sierra, or save and get a ton of iced coffees. Your choice: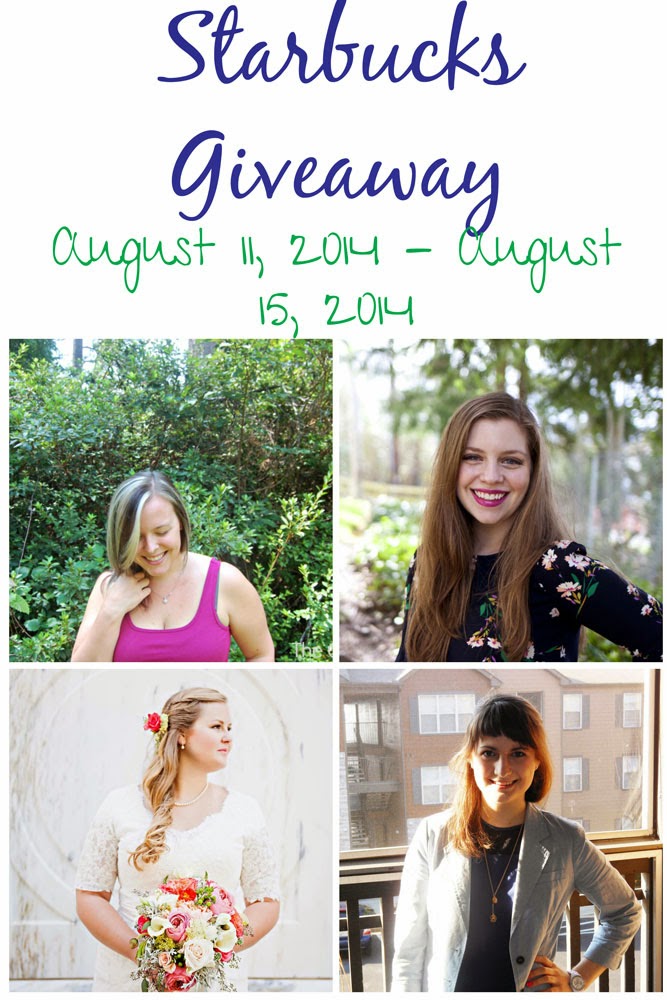 What's one thing most people don't know about you? I'd love to hear them in the comments!