Sponsored Post: I am being compensated by Lunchbox in partnership with Suave Luxe Style Infusion for this post. All thoughts and opinions are my own.
Okay, before I share this hair tutorial, you should know: I was not a hair stylist in a former life, so I'm no expert. However, being a bored only child growing up I spent a lot of time in the bathroom making all sorts of crazy makeup looks, taking selfies before they were a thing of my "work," and doing all sorts of strange hair styles. What can I say, I was a creative one. Or a weirdo, whichever. Some of them still work, like my beloved top knot. (Sorry, this is not a top knot tutorial, but I promise I will post one soon!) Some of them, well, probably did not.
But something I've never been able to master? The french braid. I've had many different people try to teach me how to french braid, and for some reason I just can't get it.
So, instead of doing one of those fancy french braid things that wrap around my head, or even fancier, the fishtail braid, I thought I'd attempt something a little easier, so I started with a simple volume hair tutorial, then created this super simple partial crown braid, and pinned back to add a little volume up front.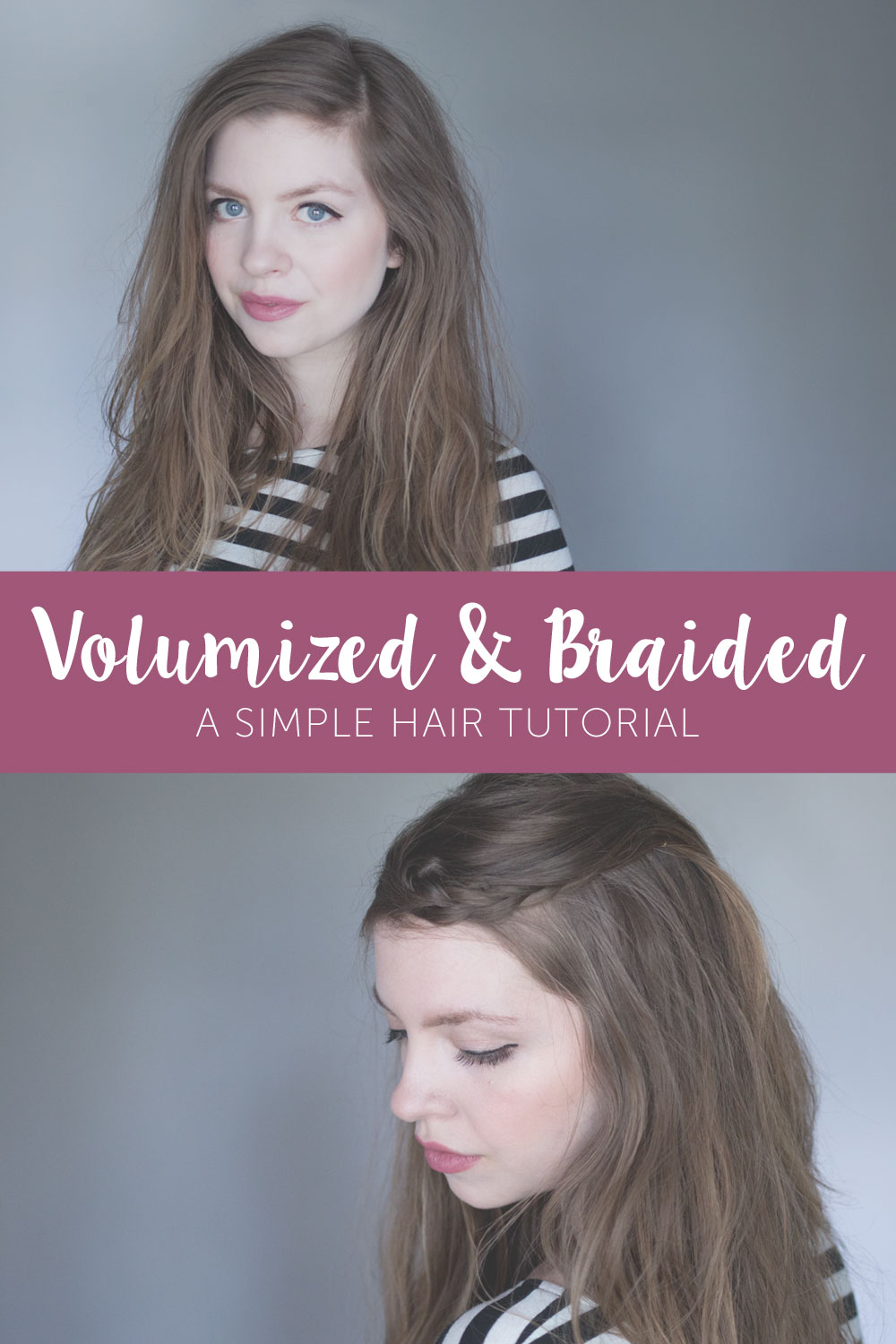 So, have a few minutes to spare? With the help of a few new products from Suave's Luxe Style Infusion line found at Walmart for everyday low prices, I was able to blow dry my damp hair and get it styled in about 10 minutes. The perfect amount of time for me in the morning! ;)
Tools needed:
– Blow Dry Spray (I'm using Suave Luxe Style Infusion Volume Blow Dry Spray)
– Hair Brush
– Blow Dryer
– Mousse (I'm using Suave Luxe Style Infusion Volume Souffle Mousse)
– Bobby Pin(s)
– Hair Spray (I'm using Suave Luxe Style Infusion Volume Plump Hold Hairspray)
Quick Volume Hair Tutorial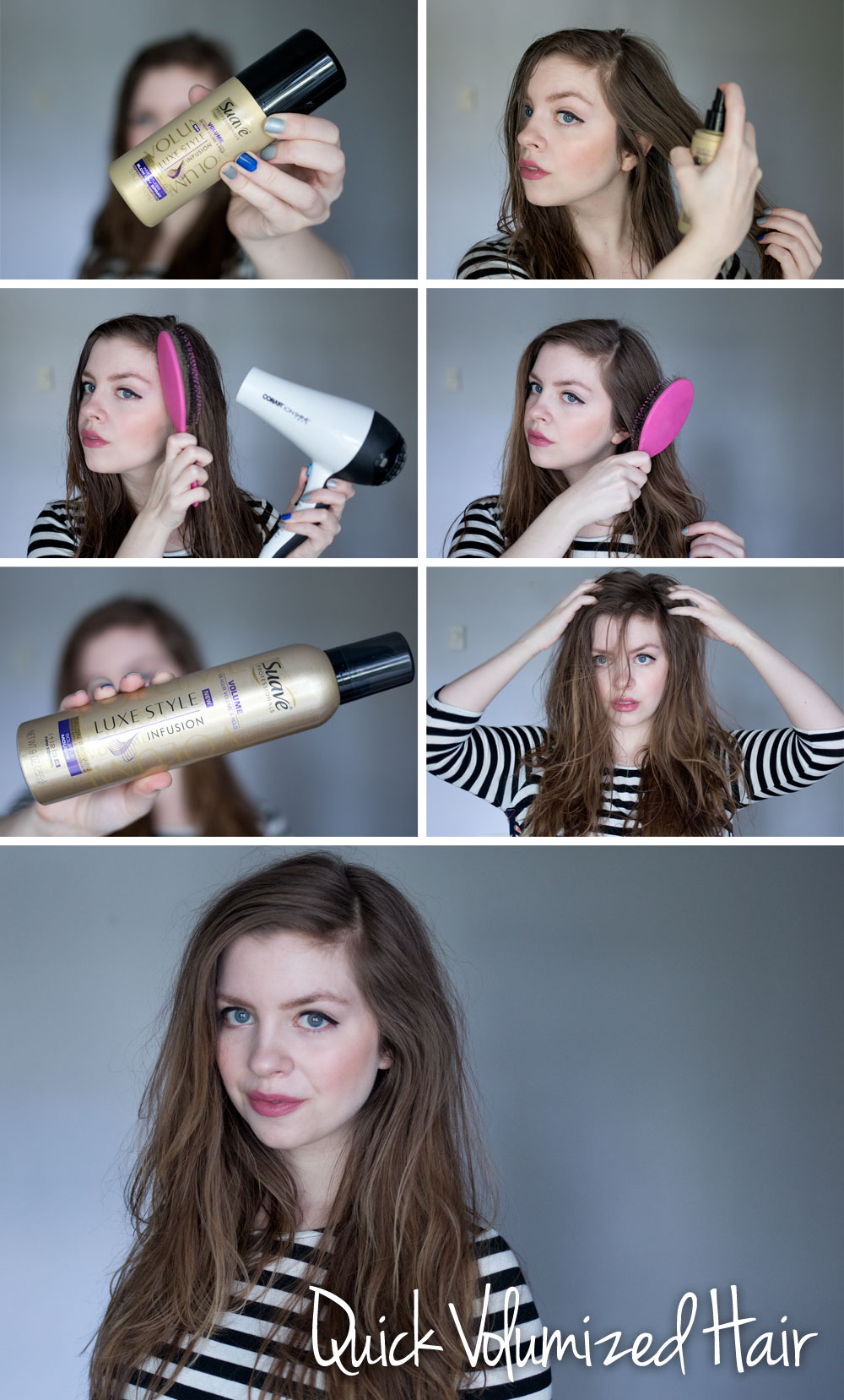 1. Starting from towel dried, damp hair, work Suave Luxe Style Infusion Blow Dry Spray in from root to tip.
2. Blow dry hair until almost completely dry, then run a brush through it.
3. While hair is slightly damp, work in Suave Luxe Style Infusion Volume Souffle Mousse from root to tip, fluffing up hair as you go.
4. If hair is still damp in places, finish blow drying on low, pointing the dryer down as you go.
Simple Partial Crown Braid Tutorial (Even for the Braiding-Challenged)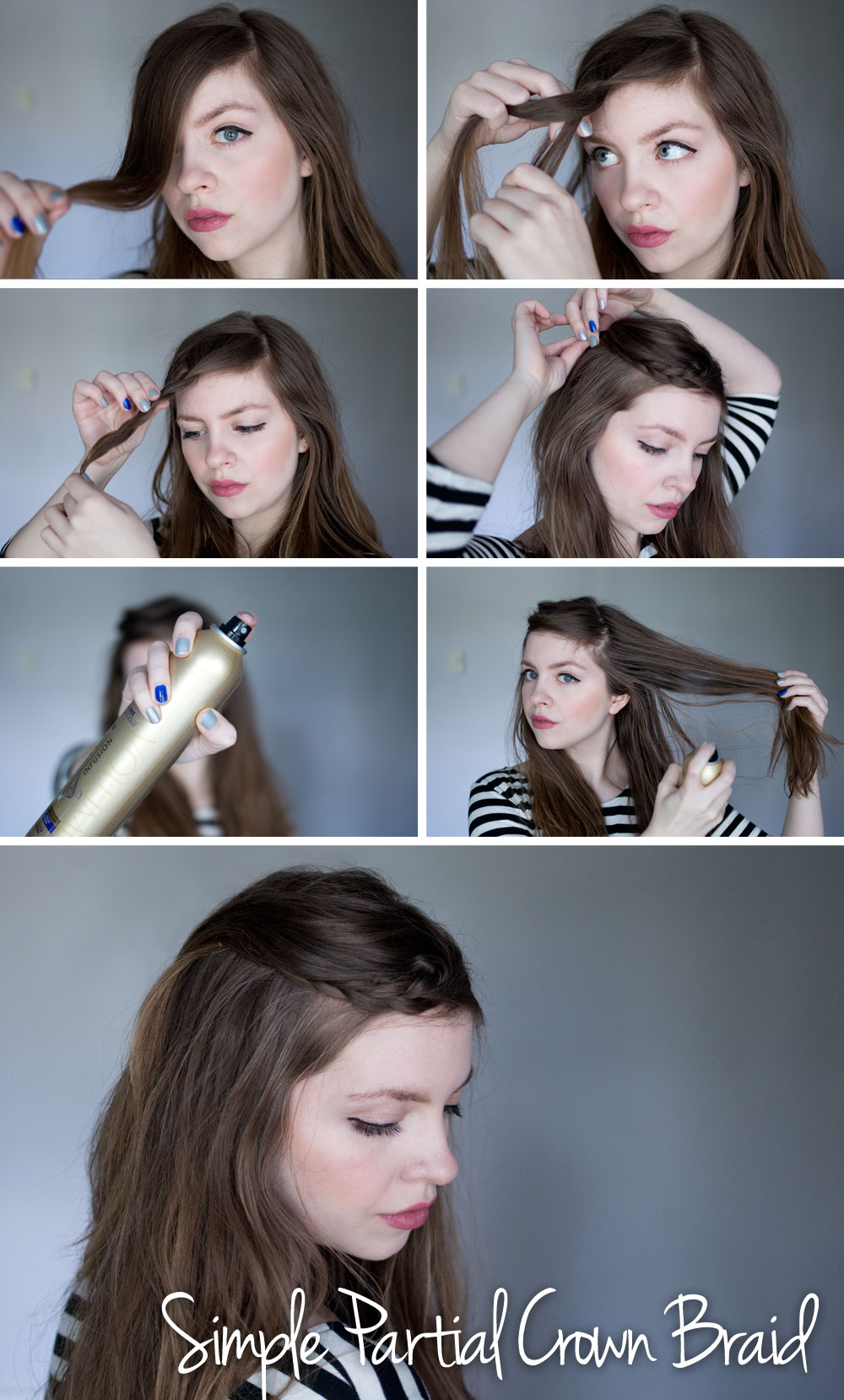 1. Grab a smallish strand of hair (like pictured) and separate it into three equal pieces.
2. Braiding towards the direction you'd like to pin the hair, braid the three strands together, at least half way.
3. Holding tight to the end of your braid, gently pull the strands to loosen the braid up a bit.
4. Without dropping your braid, place your bobby pin in the opposite hand. Then, with the hand still holding the bobby pin, pull back the front section of hair (I chose my right) that the braid will be on. Then, line up your braid against this section of hair. Hold braid and section of hair in place with that hand, while securing it with the bobby pin in the other.
5. Finish with Suave Luxe Style Infusion Volume Plump Hold Hairspray all over, brush in if needed.
What's your go-to hairstyle? Are you a master braider? If so, please teach me your ways. :)
Disclosure: This post was sponsored by Lunchbox on behalf of Suave and Walmart. I've been buying Suave hair products for years and would (and have) recommended their line even without compensation. As always, all thoughts are my own. :)