Affiliate Links: If you click a link below, I may receive a credit if you sign up. I pay for this subscription.
After last month's disappointing tote… well, I decided to try it again. This month Golden Tote offered free shipping on all tote purchases, and since then have changed their shipping policy to be free on all orders of $149 or more (so basically on the purchase of a large tote.) If you're not familiar with Golden Tote, you pick 2 items in a $149 tote and are surprised with 4-5 other items. Alternatively, you can choose one item in a small tote for $49 and be surprised with 1 or 2 other items. I prefer the value in the $149 tote, and even if you don't love everything, you are free to trade and sell on their 3,000+ member private Facebook Group. If you hate it all, you can ship it back (at your own expense) and receive a refund, which is what I did last month.
The reason I tried again? A certain pair of pants, as seen below. I was obsessed (and I still am.) Golden Tote has also been at work revamping their website and style profile to better match you with surprise items you'll like. What can I say, curiosity killed the cat. Or at least made me spend my money. ;) So what else did I get this month?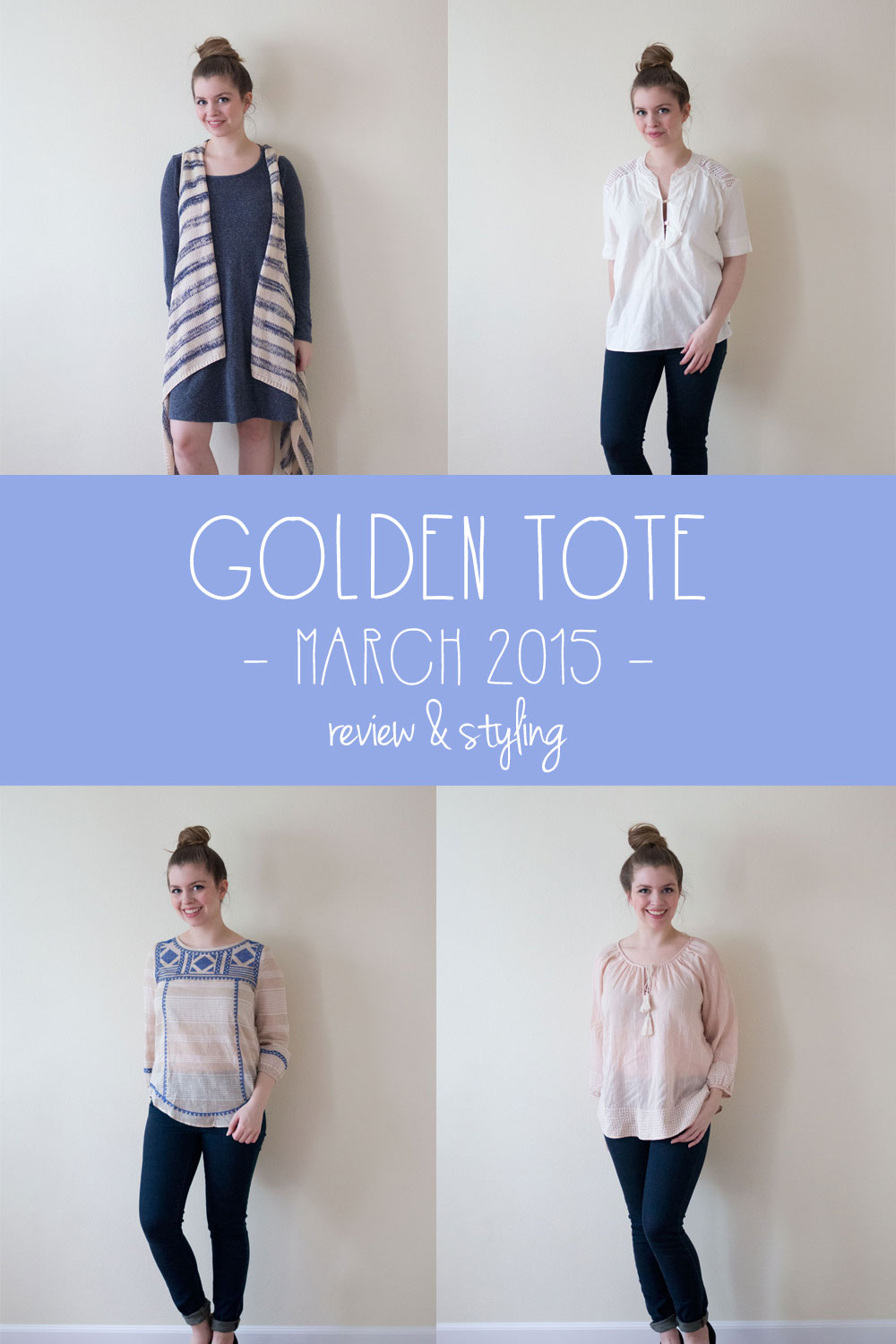 Golden Tote March 2015 Review & Styling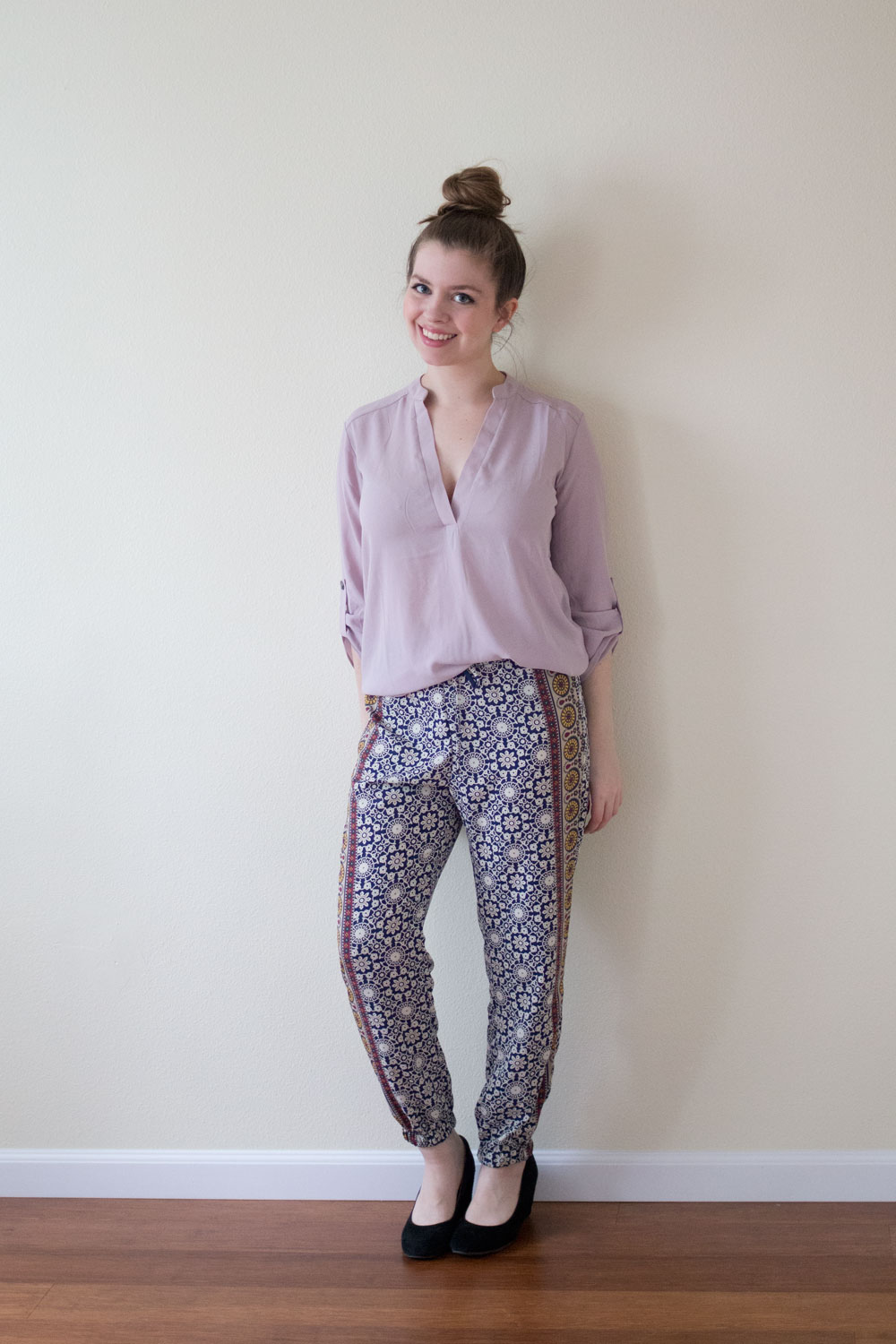 Lime & Chili Barcelona Pant, Size Small – Chosen Item / Kept
These pants sealed the deal for me picking up a tote. I've been wanting a new pair of printed pants since my other pair from Golden Tote has seen better days. Unlike my other printed pants, these are not a knit, more of a polyester blend, which means the print won't be fading anytime soon.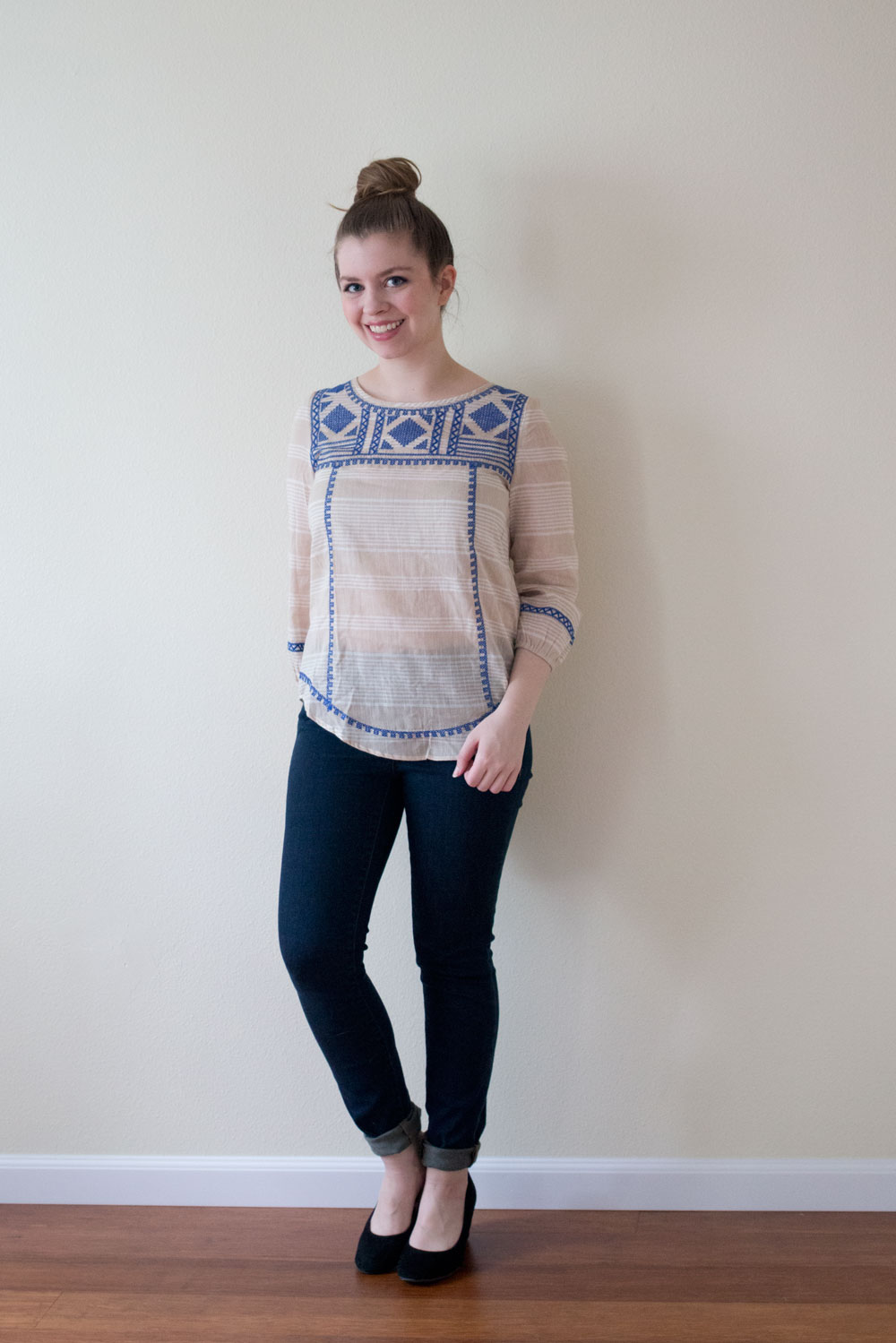 THML "Gone Yachting" Top, Size Small – Chosen Item / Kept
This runs ever so slightly small in the bust, but I'm keeping it because I love it too much. A size medium would probably be better in the bust, but too big everywhere else. I'll just be sure to choose the right undergarments with this one. ;)
(Available at Ruche for $73)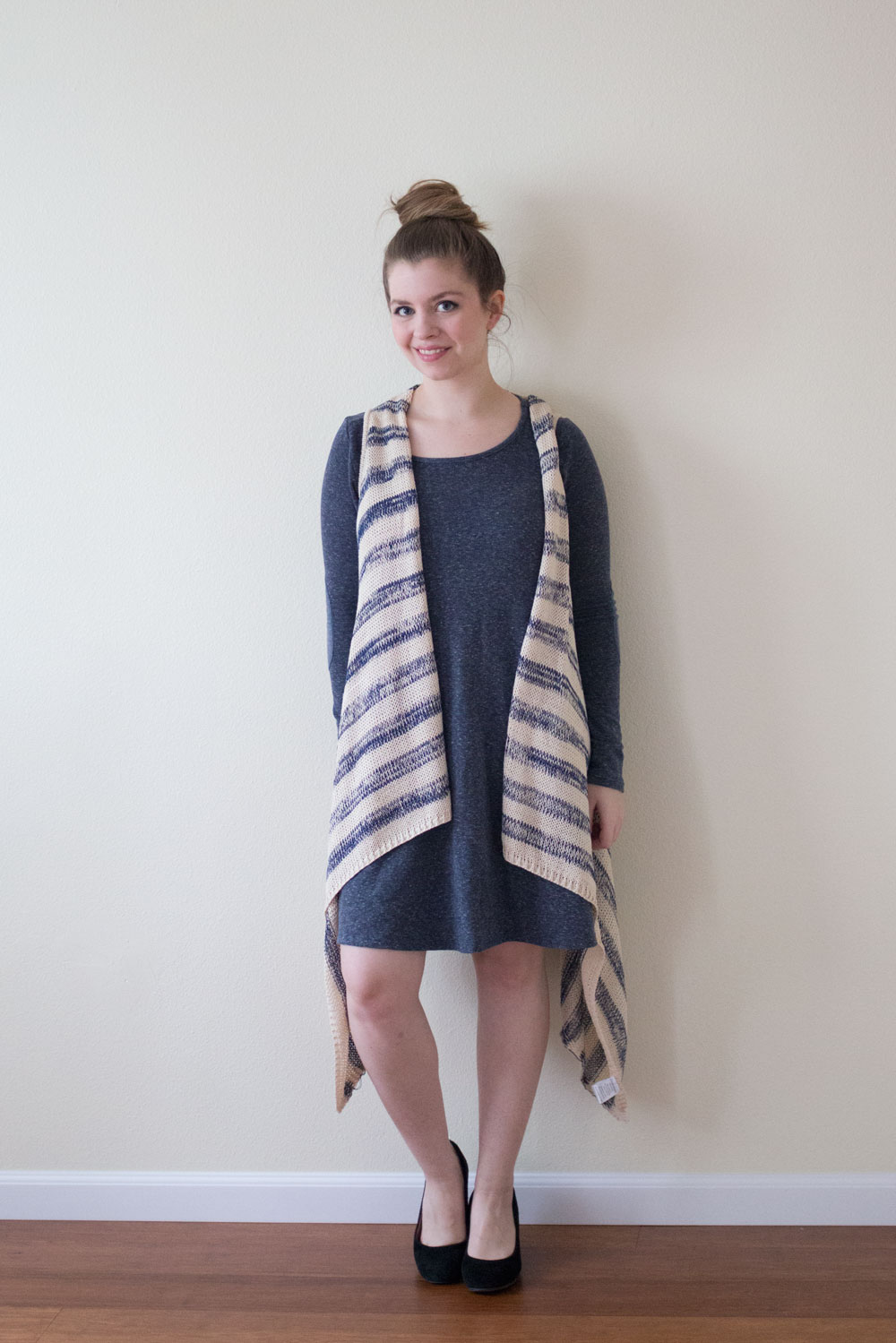 Paper Crane Stripe Knit Vest, Size Small – Surprise Item / Sold
As much as I loved the idea of this, I really wasn't a fan of how it looked on me. If it had been a shorter length, I definitely would have kept it, but I felt like it just made me look short.
(Found it at Nordstrom for $48)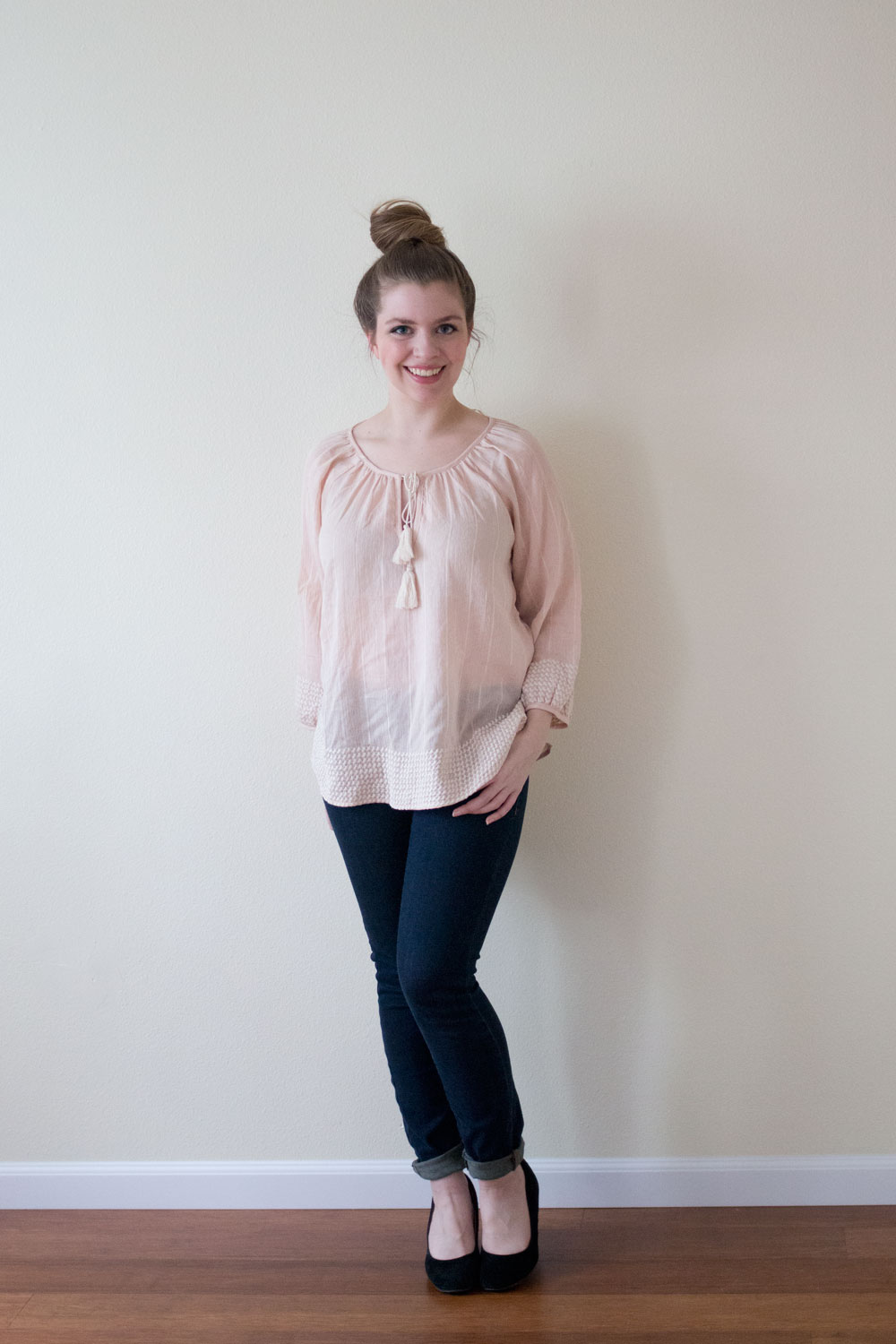 Love Stitch Tassel Top , Size Small – Surprise Item / Kept
So the one in the photo was actually damaged – there was some sort of pen mark on the outer sleeve. I sent Golden Tote an email and their customer service gal, Jen, had a new top on my doorstep on Wednesday (my tote arrived the Friday before.) Pretty quick service, I'd say, and I'm loving this top! (Though it looks a bit sheer in photos, so next time a tank top will be worn underneath. Oops!)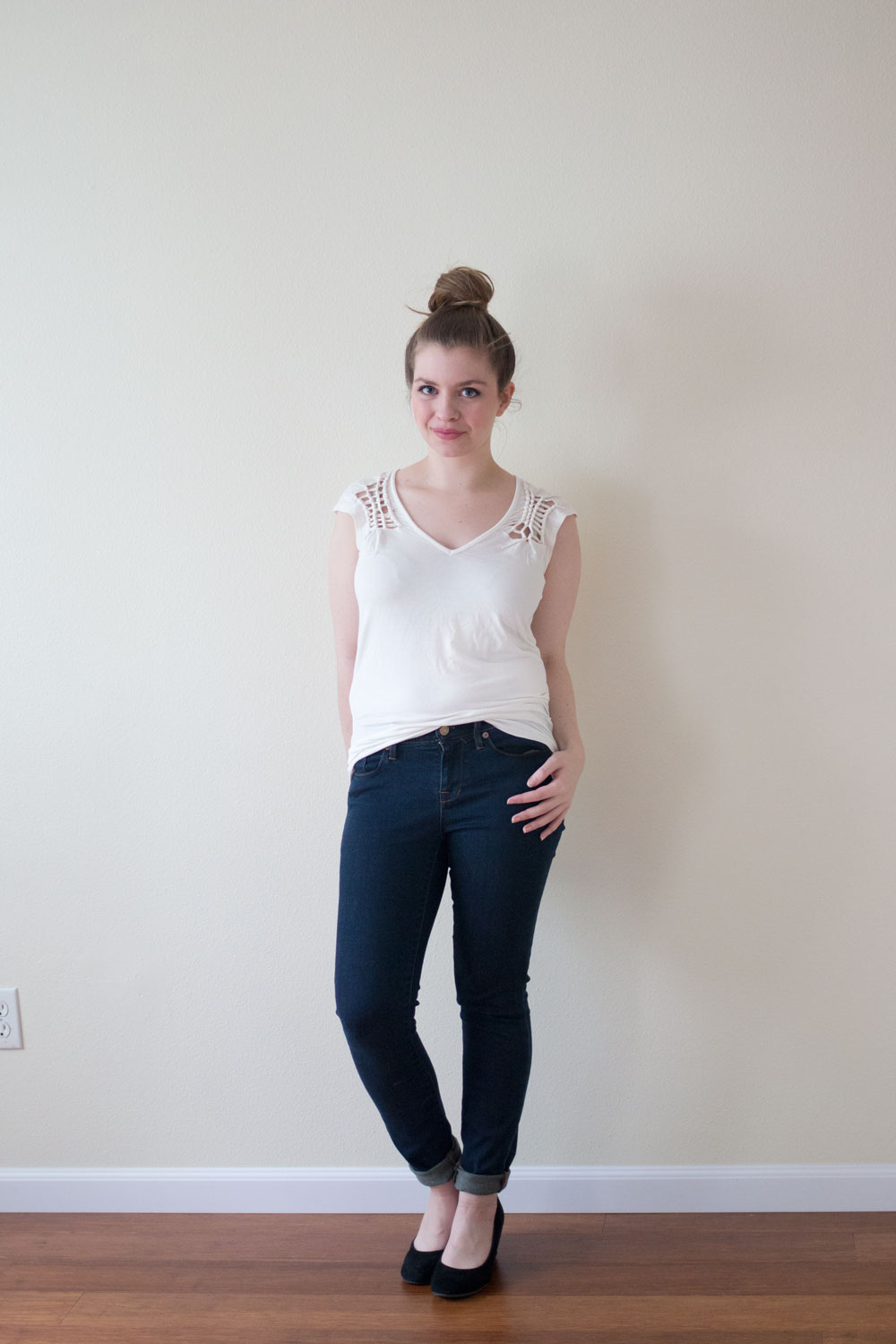 Alythea Knit Cap Sleeve Top with Shoulder Detail, Size Small – Surprise Item / Sold
This combined a couple of my least favorite things – cap sleeves and white clingy material, both of which I find unflattering on me. Overall, I didn't love it and just wasn't my style.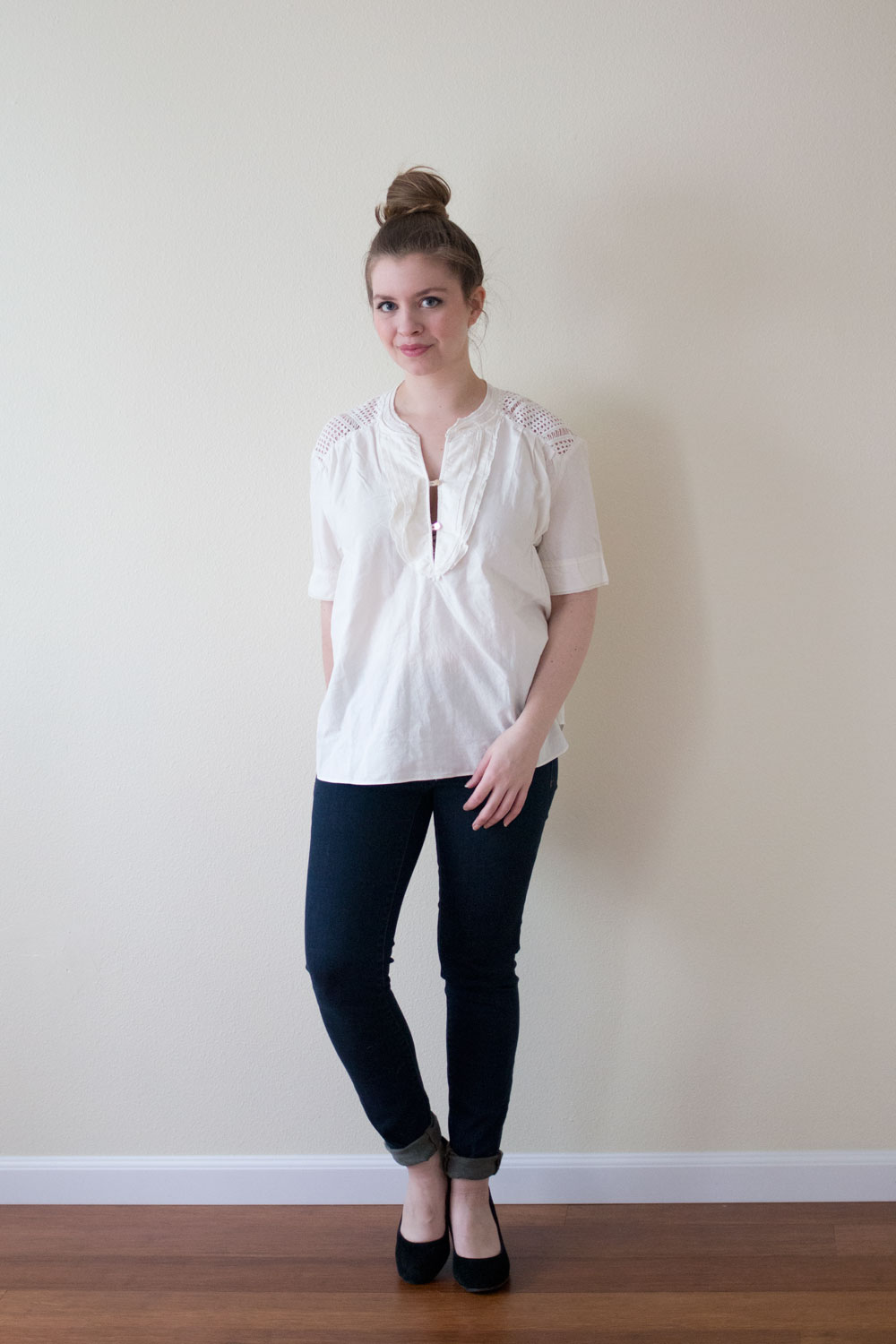 Renee C Split Neck White Blouse, Size Small – Surprise Item / Sold
Though I thought it was a good basic, this blouse was far too large on me. It looks mostly okay from the front, but from the side it just billowed.
Overall, the March Golden Tote was much more successful than February's by far. I loved both chosen items, and really liked one of my surprise items too. Even though I did end up selling 3 of the other surprises, I saw a distinct improvement in the style of pieces sent (much more my style than in past months). I think it's hard to love everything when you're a little on the picky side.
If you're interested in checking out Golden Tote, they just put their April Tote on sale yesterday and still have some items left! If you do decide to give it a go, I'd love it if you'd consider using my referral link. Thanks so much if you do! :)
Have you tried Golden Tote yet? Why or why not?