Affiliate Links
Before we left Lummi Island, we had to explore the beach! There's a little private access trail right across the road from the Willows Inn, so after our breakfast fail, we took to the trail. This gorgeous beach was our reward… now if only Washington beaches weren't so rocky! Ouch.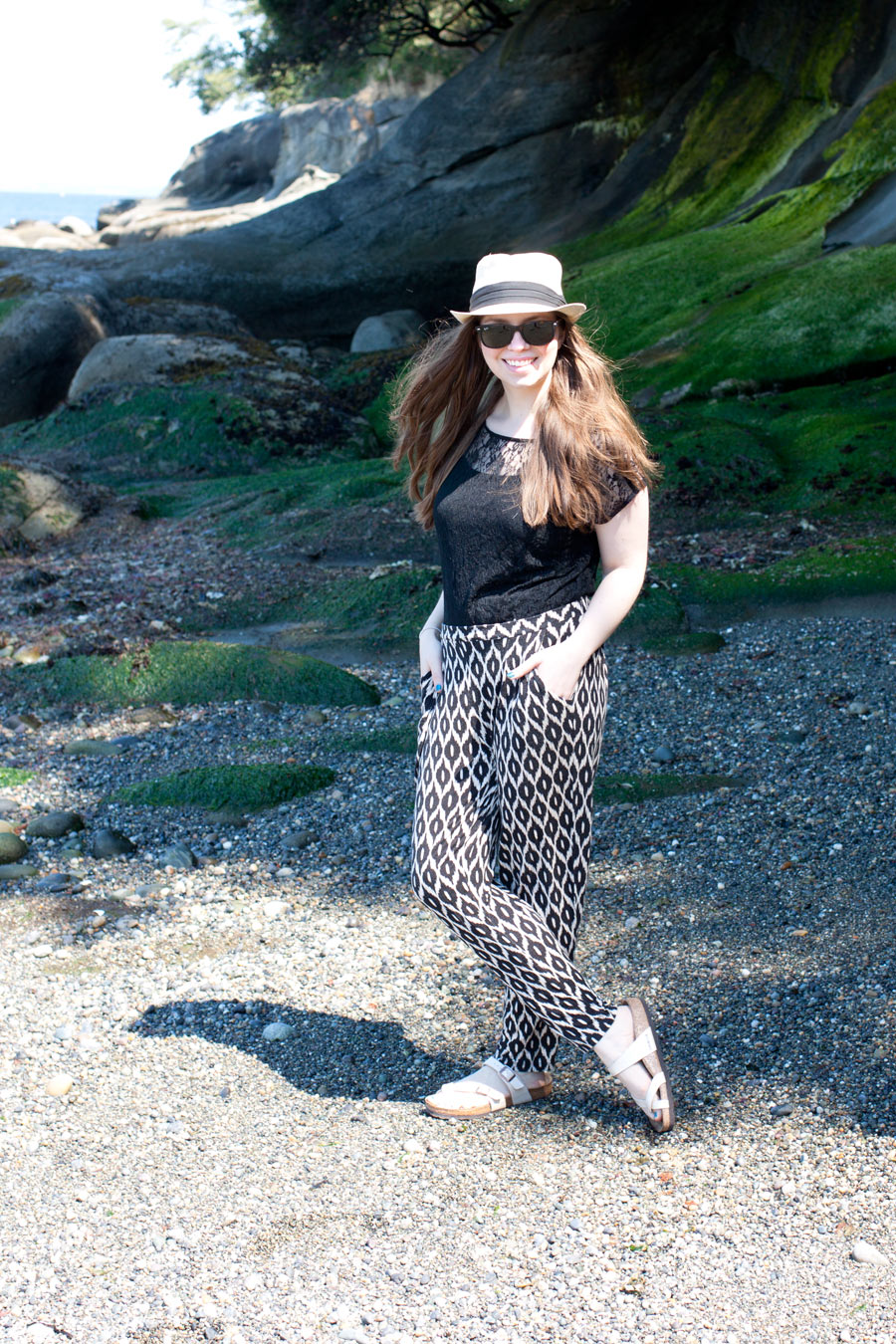 They are still pretty darn pretty though. I suppose that makes up for the 5 million rocks that made their way into my sandals.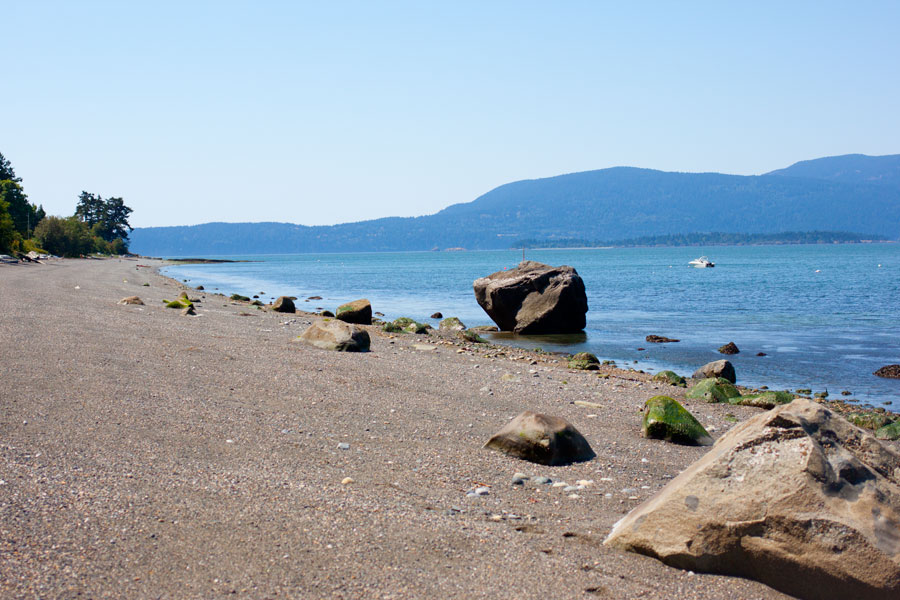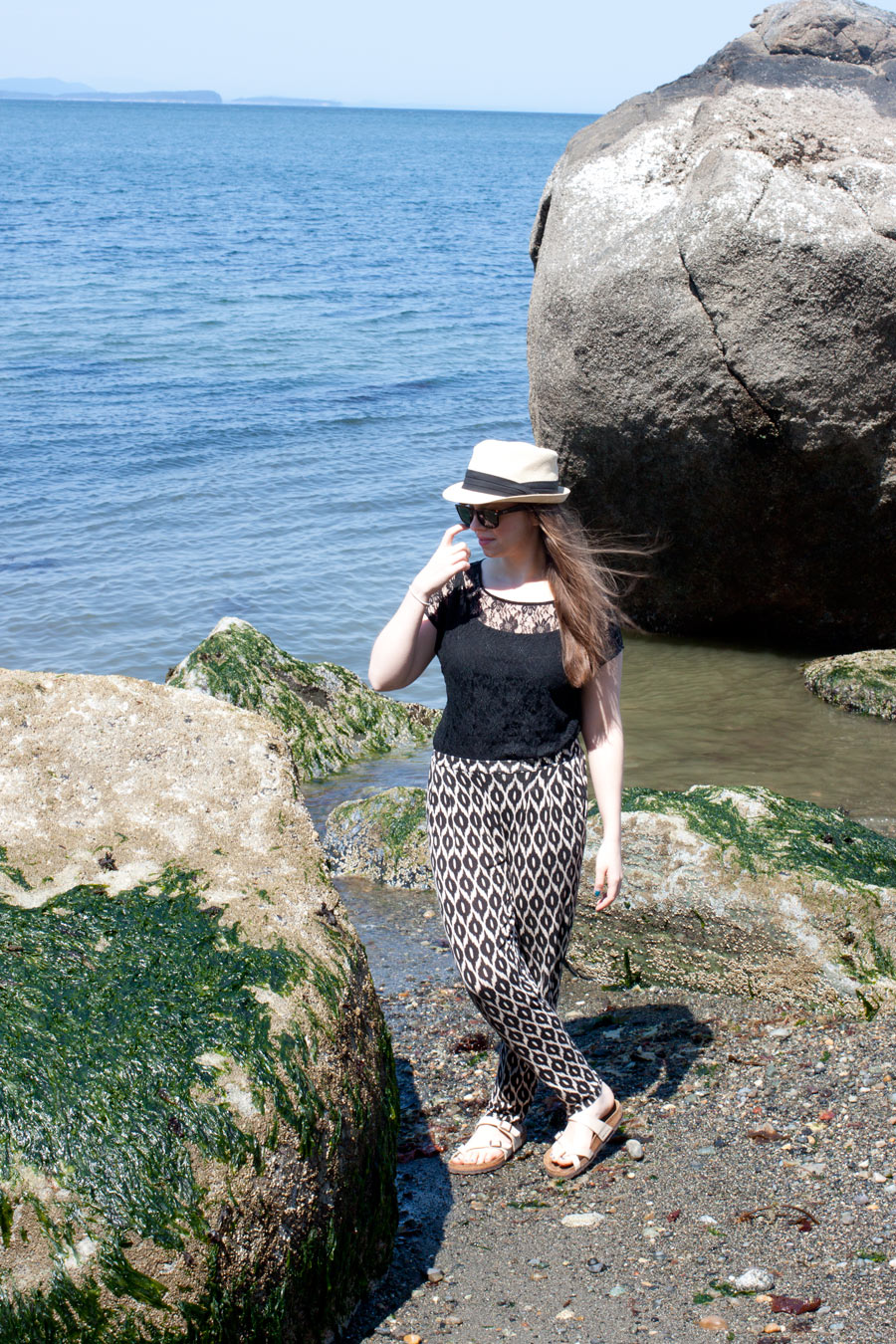 Um, no, I am not picking my nose, but pushing my sunglasses up. Thanks, Dave, for telling me what it really looked like. Boys, I tell ya.
So these track pants have a small story. You'll know by now that I have a small obsession with Golden Tote. Well, I didn't purchase the tote that these came in (hi, budget, you're fun.) but I had to have these when I saw them. So, I waited until someone listed them for sale in the trade group (yeah, they have their own Facebook group for other addicts) and snapped these up. No regrets, they feel like soft pajama pants yet somehow are flattering AND make me feel taller. Optical illusion from the pattern maybe? I don't know, but I hope they make more of these in all of the colors.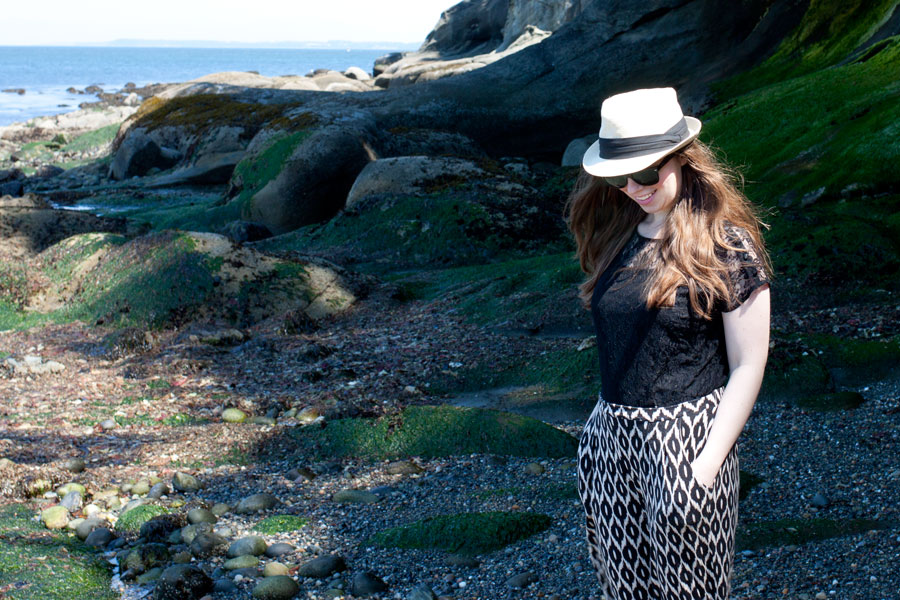 What I'm Wearing:
Pants: Priddy by Puella via Golden Tote
Top: Forever 21 (Similar)
Sandals: Birkenstock
Hat: Merona (Similar)
Sunglasses: Ray-Ban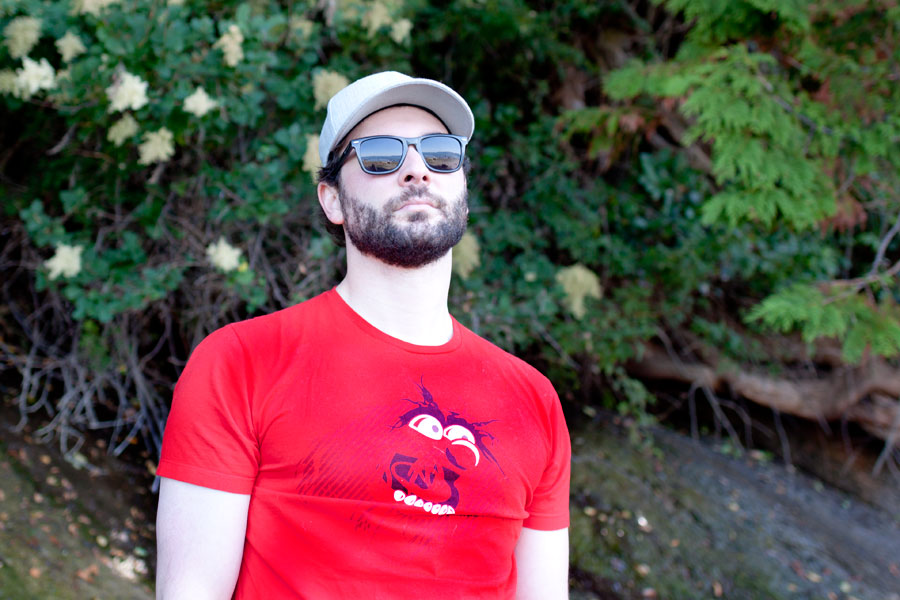 Oh, and Dave even let me snap a few shots. Actually, he asked me to. He wants a new picture for his SoundCloud account for his DJ endeavors. What a nerd. Just kidding, I think its pretty cool. It's like the boy equivalent of blogging, except he's been doing it way longer than I have. Like, 14 years. Yeah, he's old. Shh, don't tell him I said that.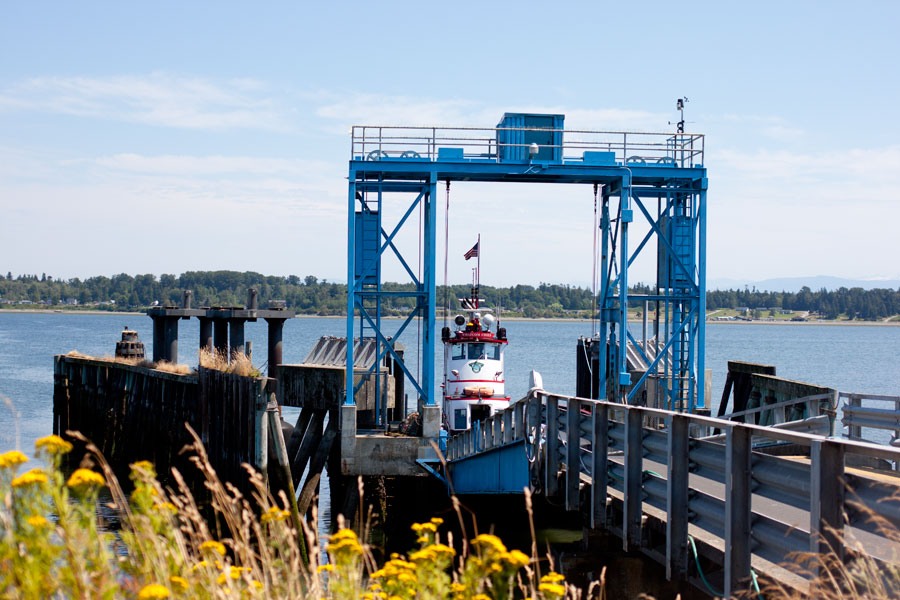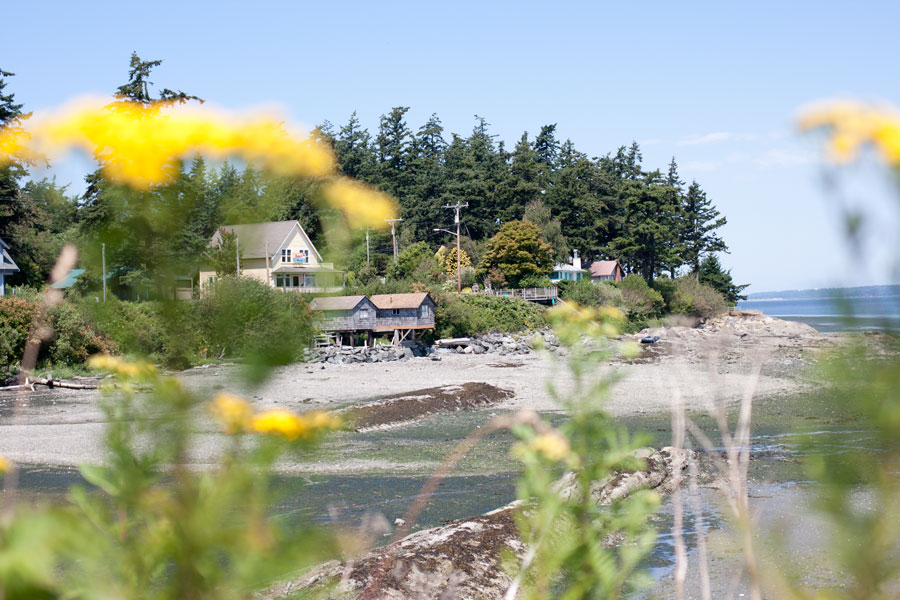 Anyways, after our fun on the beach, we ventured to the ferry terminal (read: larger than average boat landing…) and waited for our return carriage to civilization. You can read and see the rest of our adventures in Bellingham here.
Linking up with Passion4Fashion, Fab Favorites, Fashion Item Friday, Fashion Friday, Tres Chic, Friday Postcards
What have you been up to this summer? I want to hear about all the fun stuff you're doing in the comments!