Sponsored Post: Thanks to Acorn Influence for partnering on this post on behalf of Crest and Walmart. #HolidaySmile #Crest
Between family, friends, and work, our holiday schedule keeps us busy. I feel like it's almost one holiday party after another after another. While they all tend to be quite different, one thing is the same at all of them: cameras, cameras everywhere. If it's not someone snapping a photo on their phone, it's a photo booth, a professional photographer, or somebody's awkward uncle trying to coordinate a photo. For those who aren't used to having their photo taken often, it can be incredibly overwhelming.
A few years ago, I was the one shying away from photos… mostly because half the time, my eyes would be closed, I'd have what looked like a double chin, or choose an unflattering angle. How many times have you untagged a photo (or felt like you'd like to) of yourself on Facebook? I definitely have! But once I learned a few photo posing tips (from a lot of trial and error, and from some amazing photographers who I've shot with!) I have not felt the need to run at the sight of a flash bulb. I wanted to share some of my not-so-secret secrets with you today in hopes of helping you shine in every.single.one of your holiday photos.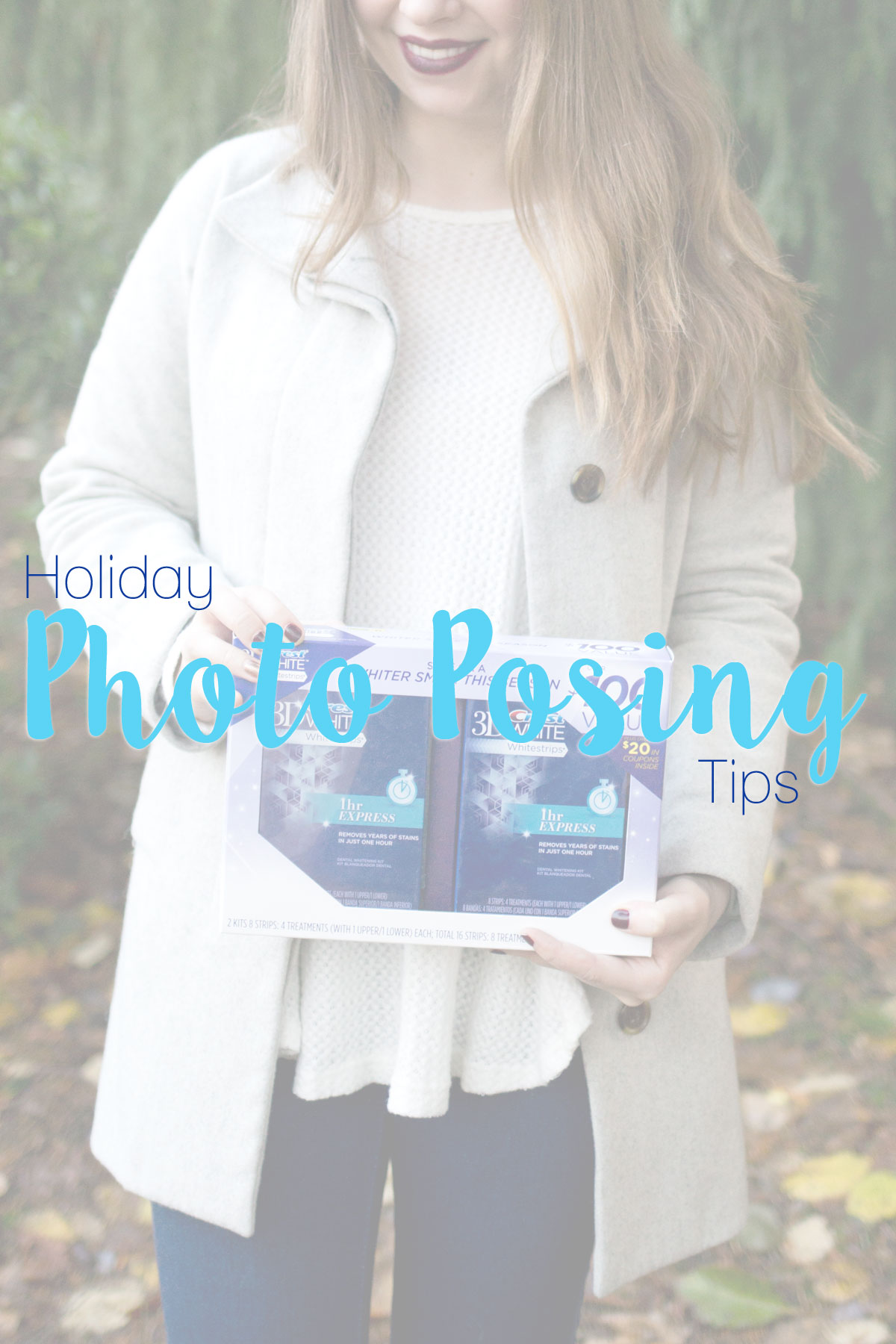 5 Holiday Photo Posing Tips (Or for any time, really!)
Practice Makes Perfect
Time to feel kind of silly… but stand in front of your mirror and pose. If you're going to be in some full body shots, turn from side to side to see which you prefer in the mirror. My preferred side is my dominant side (my right) so typically in photos you'll see me pivoted that direction. I try to avoid hands on the hips, because I find it looks a little juvenile, and instead will try to use an object like a clutch or coat to occupy my hands.
Be sure to watch those feet too. I have to throw away a few shots every time because I did something unnatural looking with my feet. Feet together with one knee popped is a simple pose that works well in almost every situation.
If you think you'll be in more portrait shots (maybe your event is a sit-down dinner, for instance), focus more on which side of your face you prefer.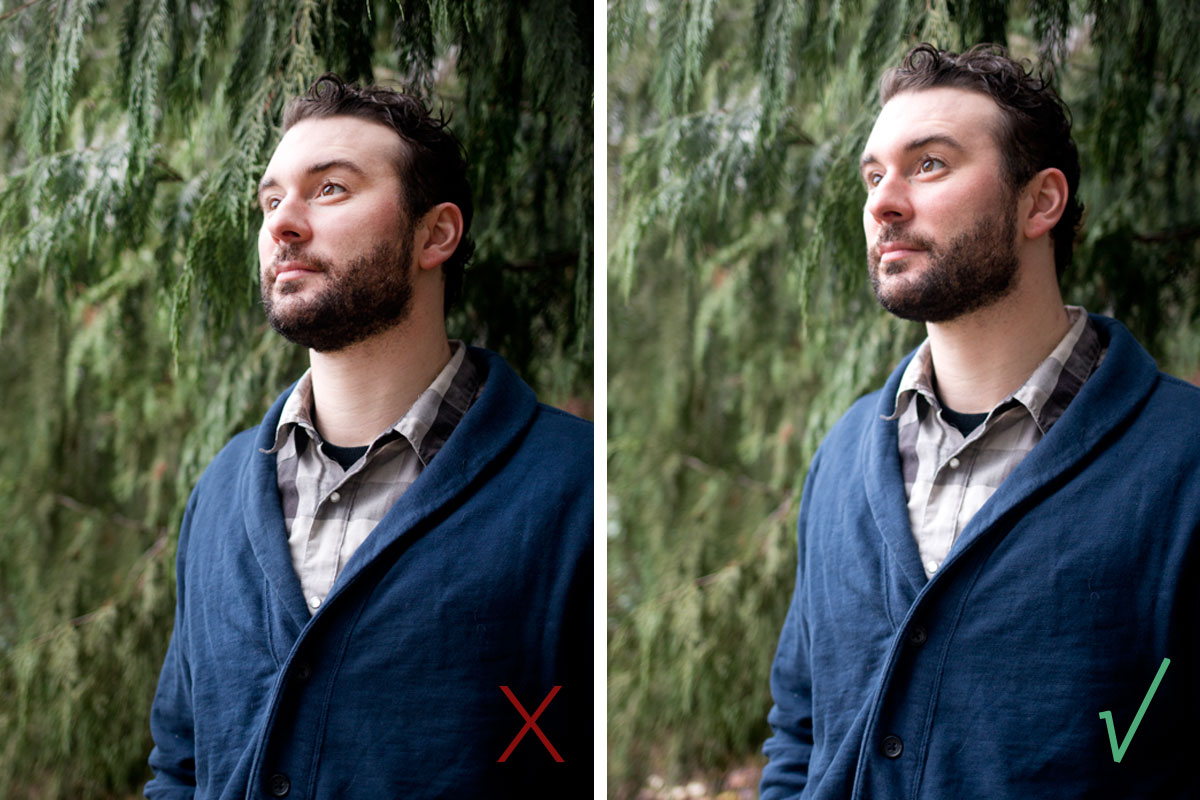 Bring Your Chin Forward
This is truly my #1 posing tip. It's the surefire way to get rid of the "gobbler" or "double chin" that we all get in photos. It doesn't matter how thin you are, it just happens. Or at least, it does to me and almost everyone I've ever photographed. I'm always yelling at Dave, "Chin out! No, too much! No, not enough!" I'm very particular, and this is why he hates "photoshoots." What you want to do is stand naturally. Then, focus on the base of your chin and bring it up and forward about 1/2 to 1 inch. We're not trying to look like a turtle, so don't get too carried away!
Arms Out
While I don't condone the sassy, hands-on-your-hips pose, I do recommend bringing your arms away from your body, especially if you'll be doing any poses from the side. When you have your arms flat against your side, it can make them look much larger than they actually are. What works best for me is just to bring them away from my body ever so slightly (maybe an inch or two out or forward) in whatever pose I am doing. If I'm putting my hands in my pockets or holding a bag, I always try to create triangles with my arms for a more flattering overall look. This prevents your arms from essentially blending into the rest of your outfit, especially if you're wearing a sleeved dress or coat.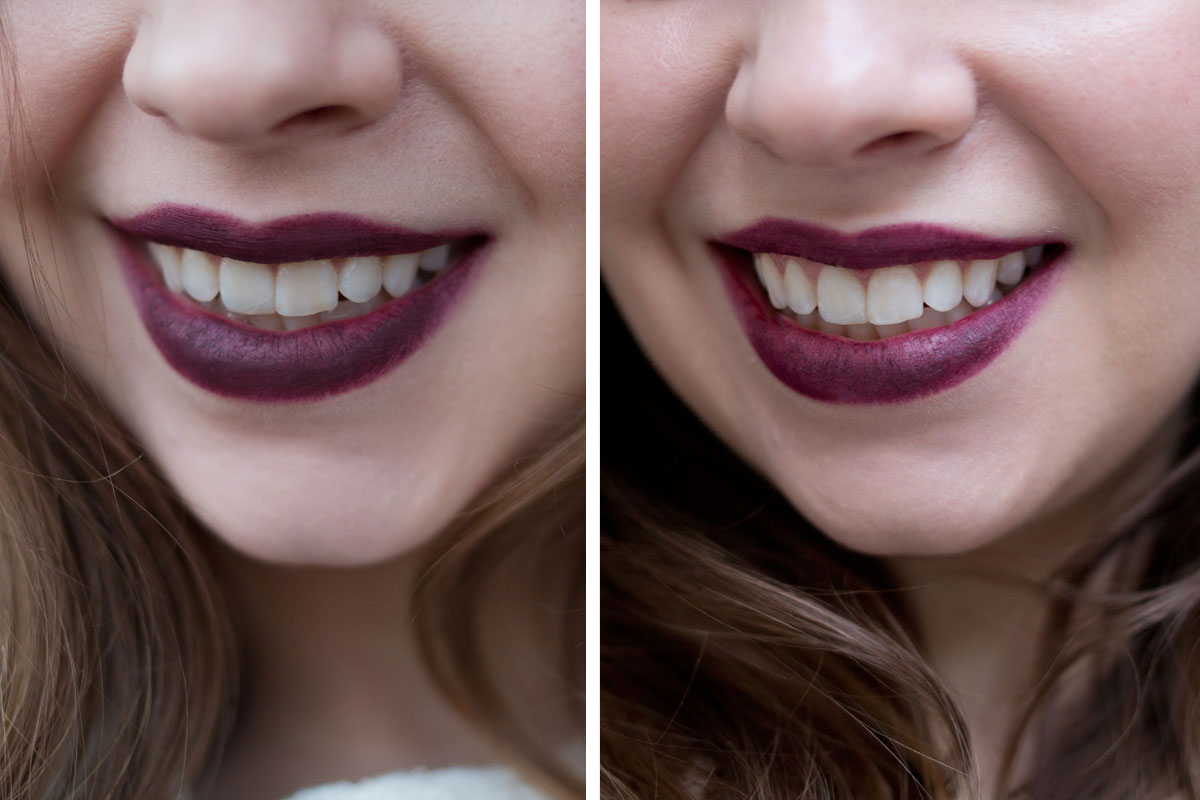 Whiten Those Teeth
I've mentioned before that my teeth are somewhat of a sore spot for me. They're fairly straight, but at some angles are slightly crooked. They're also fairly white, but not as white as I'd like since my vices tend to stain (thanks a lot, coffee, chocolate, and wine!). Fortunately for me, Crest has their 3D White Whitestrips 1-Hour Express Teeth Whitening Kit that I can utilize during my commute to work, at the office, while I'm running errands, on the way to a party… basically, anywhere. These Whitestrips adhere well to my teeth and don't leave a bunch of residue when I take them off, so I don't feel like I have to run to the bathroom to brush my teeth after removing them.
Even better, Walmart has two boxes for the price of one right now! I love this deal because it meant I could get both Dave and I each our own box without spending any extra. Wouldn't this make a great stocking stuffer?!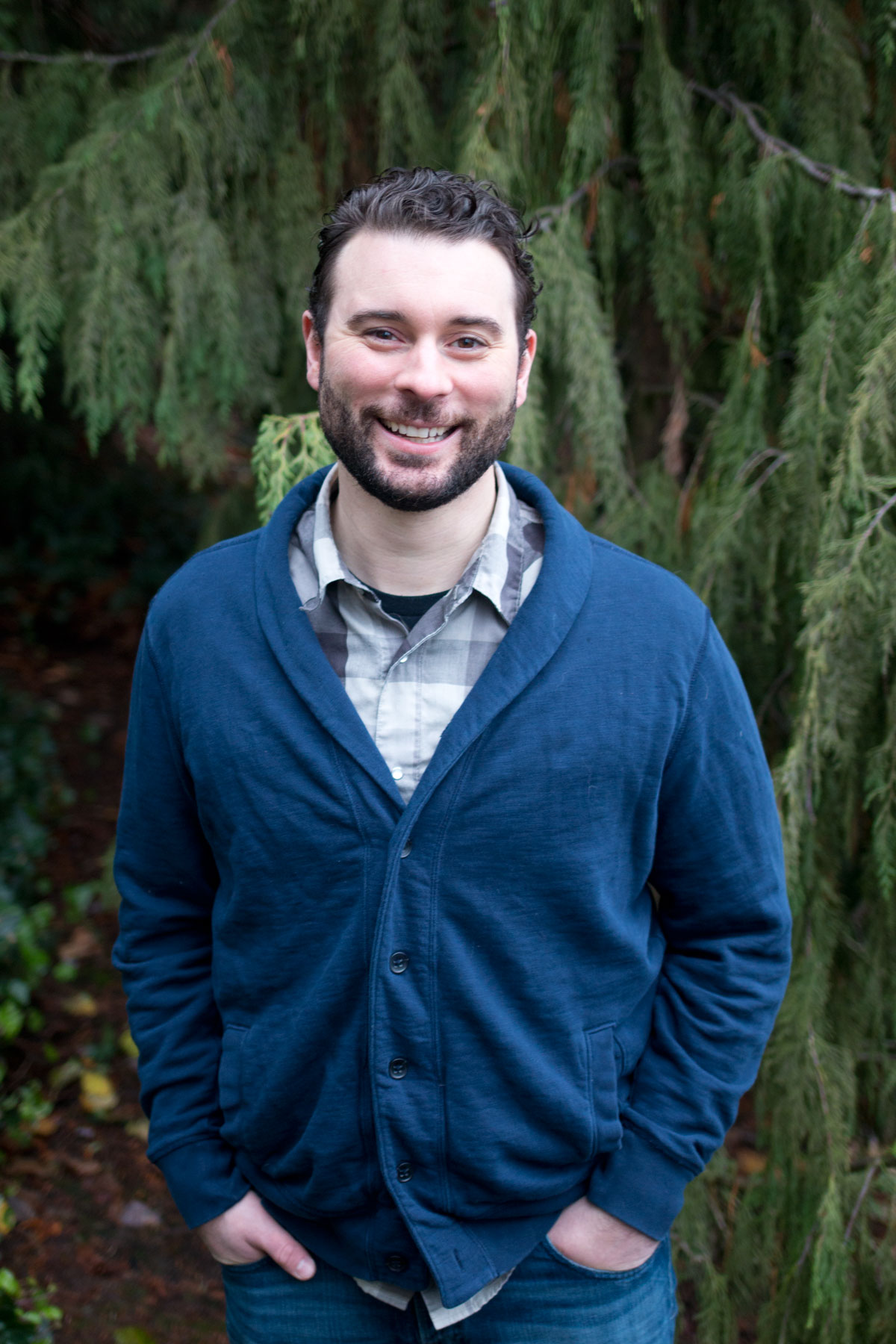 Laugh!
Okay, you're going to feel REALLY silly now, but honestly, laugh out loud. A smile can go from looking fake as all get out to genuine in two seconds with this trick. Think of something funny, tell a joke to the person next to you, or just fake laugh to get a more real looking smile. If you're the one behind the camera, sometimes just talking about laughing will cause your subject to laugh. You don't have to put all your effort into it, just a small chuckle to yourself will do. ;)
How do you survive the inevitable holiday photos every year? Any tips or tricks you've picked up that have helped you along the way? I'd love to hear about them in the comments! :)