Affiliate Links / Product Samples
Is it Christmas yet?! While I can't believe it's almost here, I am ready for it. Mostly because I get to take a few days off work and hopefully catch up on some much needed sleep. Until then, I'm back with the next in my holiday party looks series! This one is probably my favorite, as because it incorporates my favorite holiday color (red), sparkles, and fringe. Pretty much all the best things in party wear, if you ask me.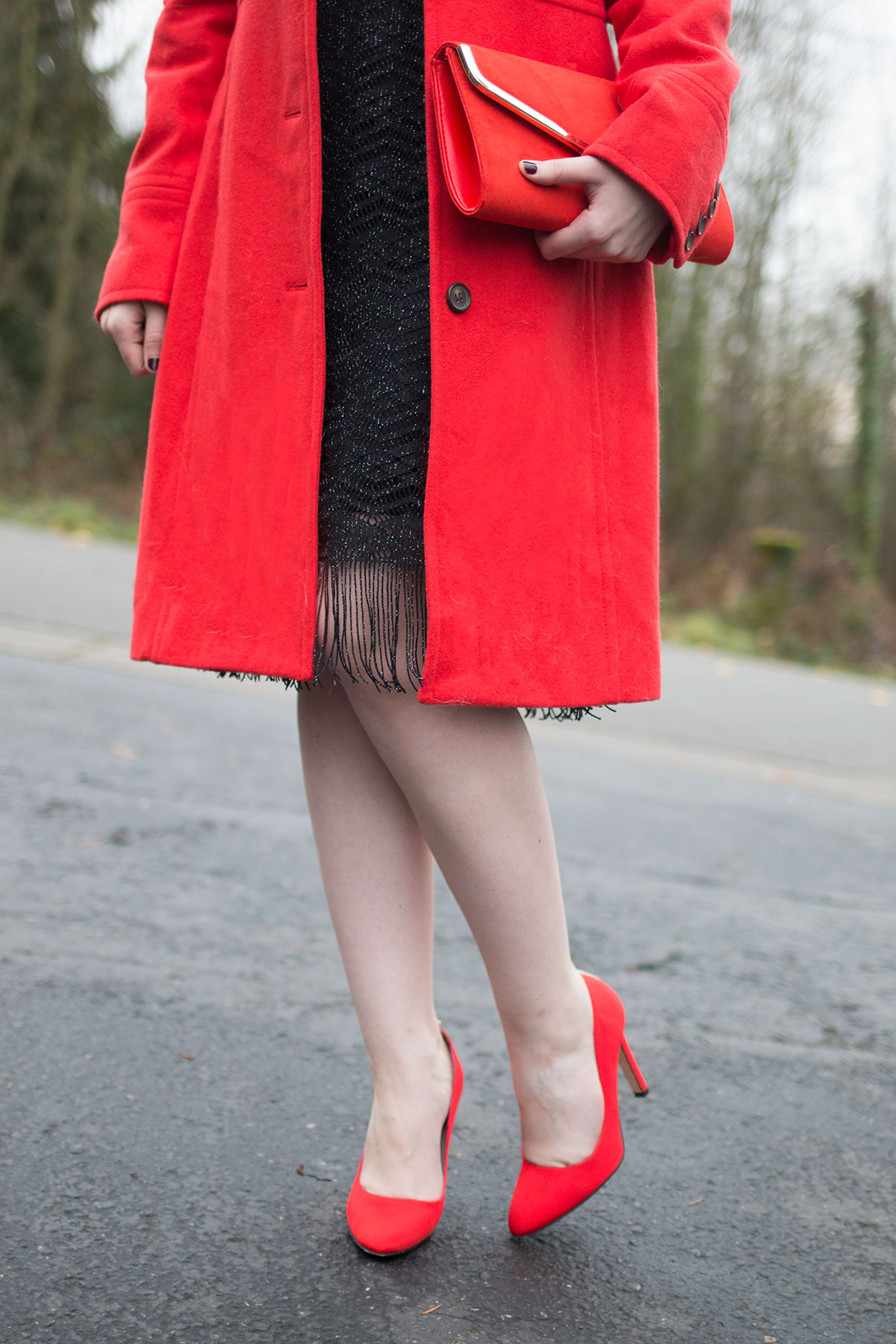 What I'm Wearing
Dress: GNW Shift Dress c/o Fred Meyer
Coat: J. Crew Lady Day Coat, thrifted
Shoes: SJP Lady Pump
Necklace: BaubleBar x Anthropologie (similar colors)
Clutch: River Island Metal Trim Bag c/o ASOS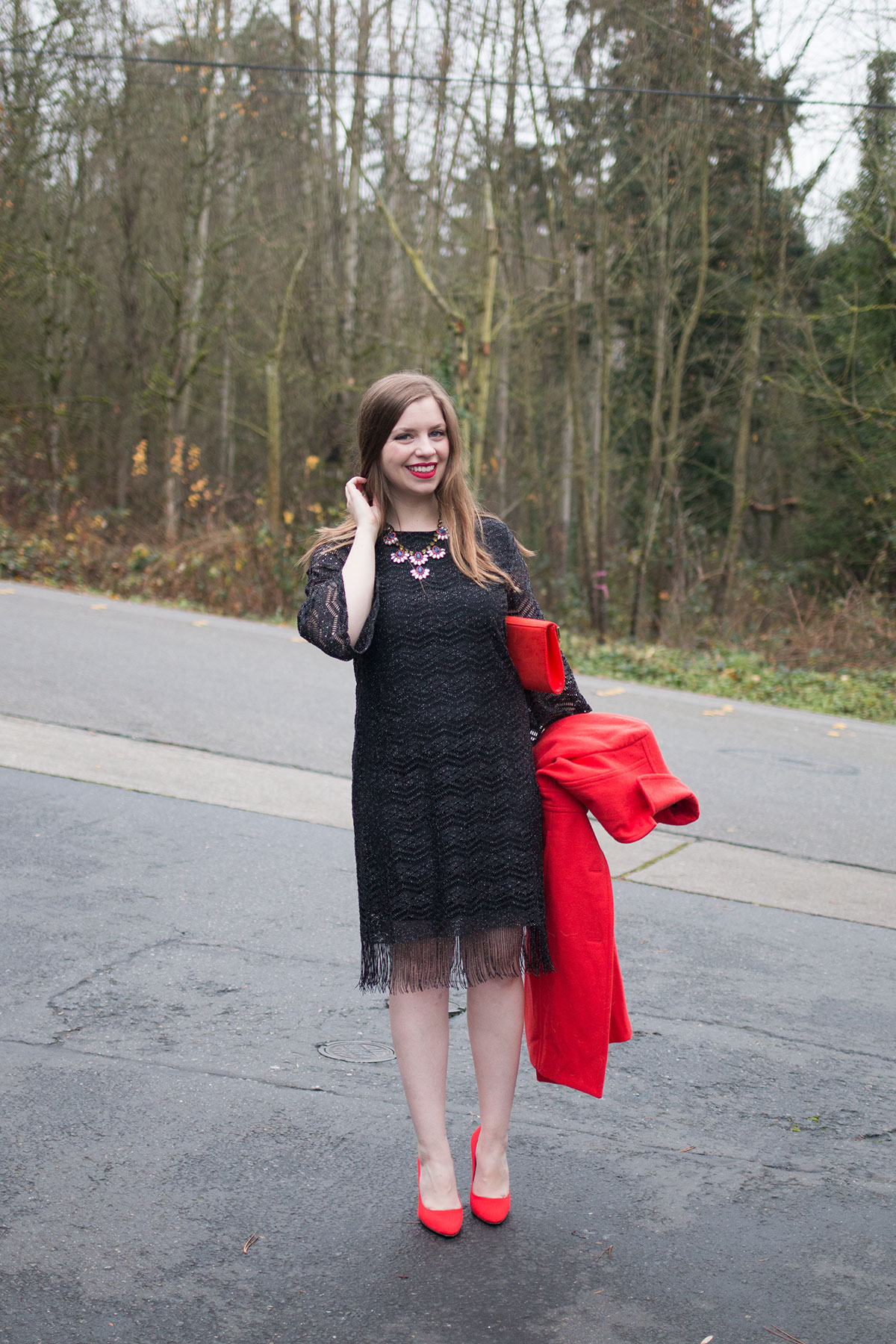 I found this dress at Fred Meyer of all places, while shopping the Black Friday deals. I'd been dying to find a reasonably priced 1920s flapper inspired dress forever but had yet to find one. This one was on sale for $25 and I couldn't resist. I knew it would get some wear this holiday season, and it did last night at my friend Sydney's holiday party! I love that the sparkle is subtle; as much as I love sequins, I'm not a super in your face type of girl, so this is much more my speed.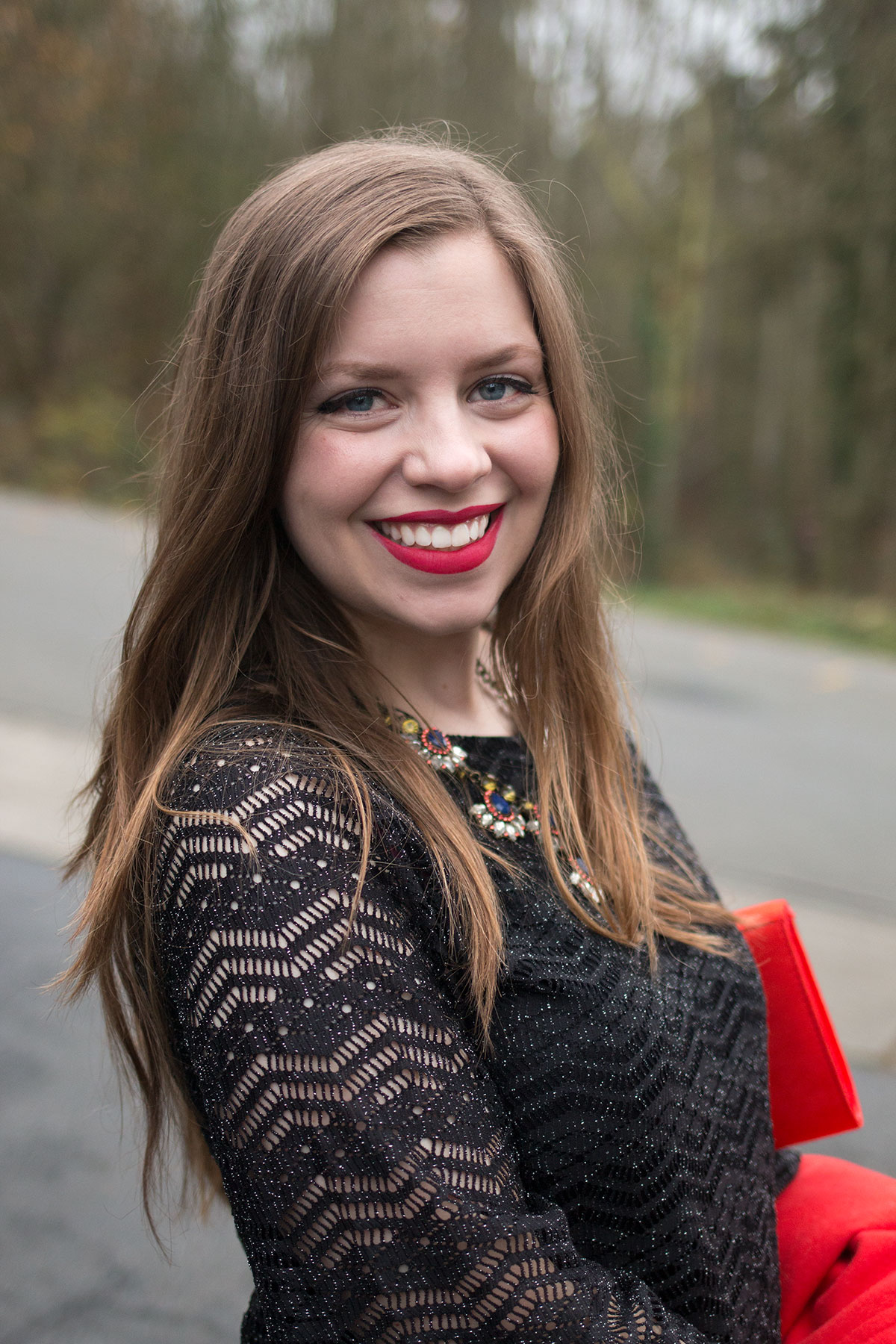 I paired it with this bright red coat I found last weekend while shopping at Value Village. I had actually been eyeing this exact coat from J. Crew earlier this season but wrote it off because of the price. For $25 and in almost pristine condition? Heck yes! This, my friends, is why I will always be a thrift shopper. My only complaint about the coat is that the sleeves are a touch too long, and I'm not sure if this can be fixed because there are buttons at the edge of the sleeve. I think it's worth a trip to my alterations lady to find out though, and will be doing that after the holidays. Until then, please forgive the sleeve length. ;)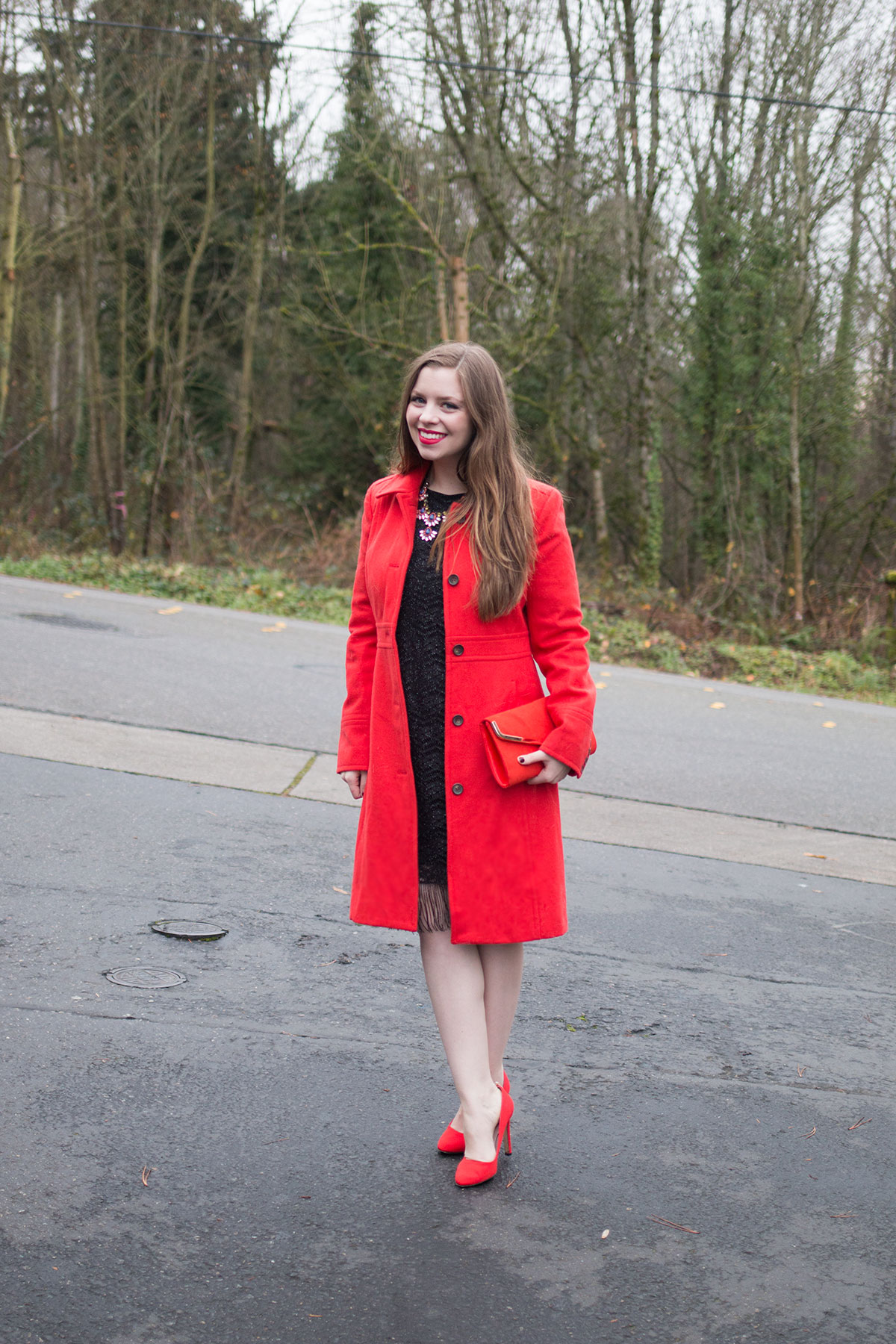 I was also really excited to find this bag at ASOS, which matches my favorite pair of red pumps from SJP perfectly. I picked out an extra one for one of you, because the last time I used a statement red clutch (well, technically that was a jewelry roll… hence why I replaced it with this one ;)) it got a lot of compliments! Enter below if you'd like to own it, open internationally and will end on Sunday at 11:59pm EST, so I can get it to you in time for any last-minute holiday outfits. (Except for my international friends, since shipping is unfortunately unpredictable!)
a Rafflecopter giveaway

A holiday outfit wouldn't be complete without a pretty makeup look, am I right? Today I wanted to do something a bit different – instead of the shimmery gold looks I've been seeing all over, I wanted a more cool-toned smokey eye without being too heavy. I stuck to my Blushed Nudes Palette from Maybelline, which has a nice mix of shimmery lighter colors, mattes, and deeper tones to give the smokey effect I was looking for.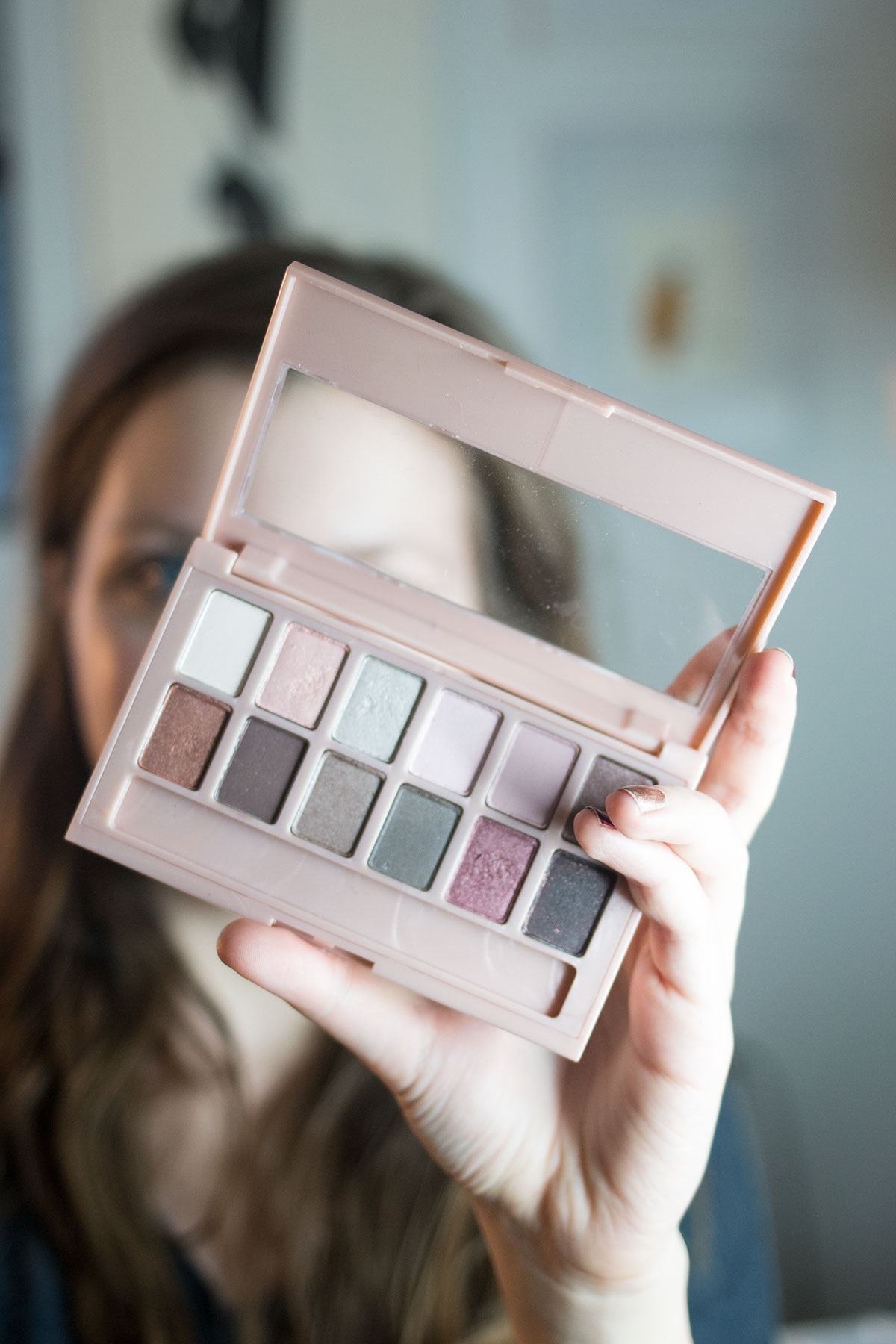 I also wanted to use only drugstore products for at least one tutorial this month, and ended up using all Maybelline makeup. (No, I'm not getting paid by them to use these products. I owned many of them already and really like their products!) I've got enough drugstore love to spread it around so I'll be doing more of these with other products next year.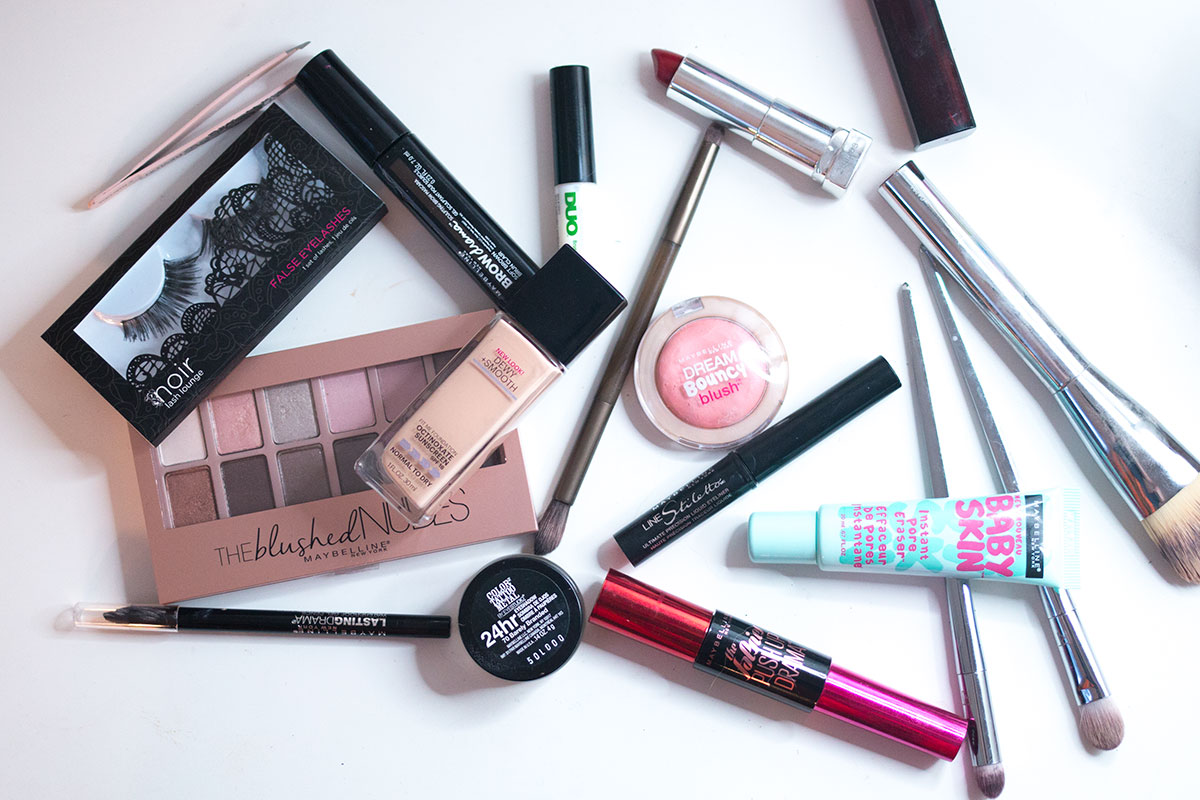 What I Used:
Eyes
Maybelline Color Tattoo Metal in 70 Barely Branded (used as base)
Maybelline Blushed Nudes Palette, c/o Fred Meyer
Maybelline The Falsies Push Up Drama Mascara, c/o Fred Meyer
Maybelline Brow Drama Brow Mascara in Soft Brown
Noir Lash Lounge Lashes in Whiplash, c/o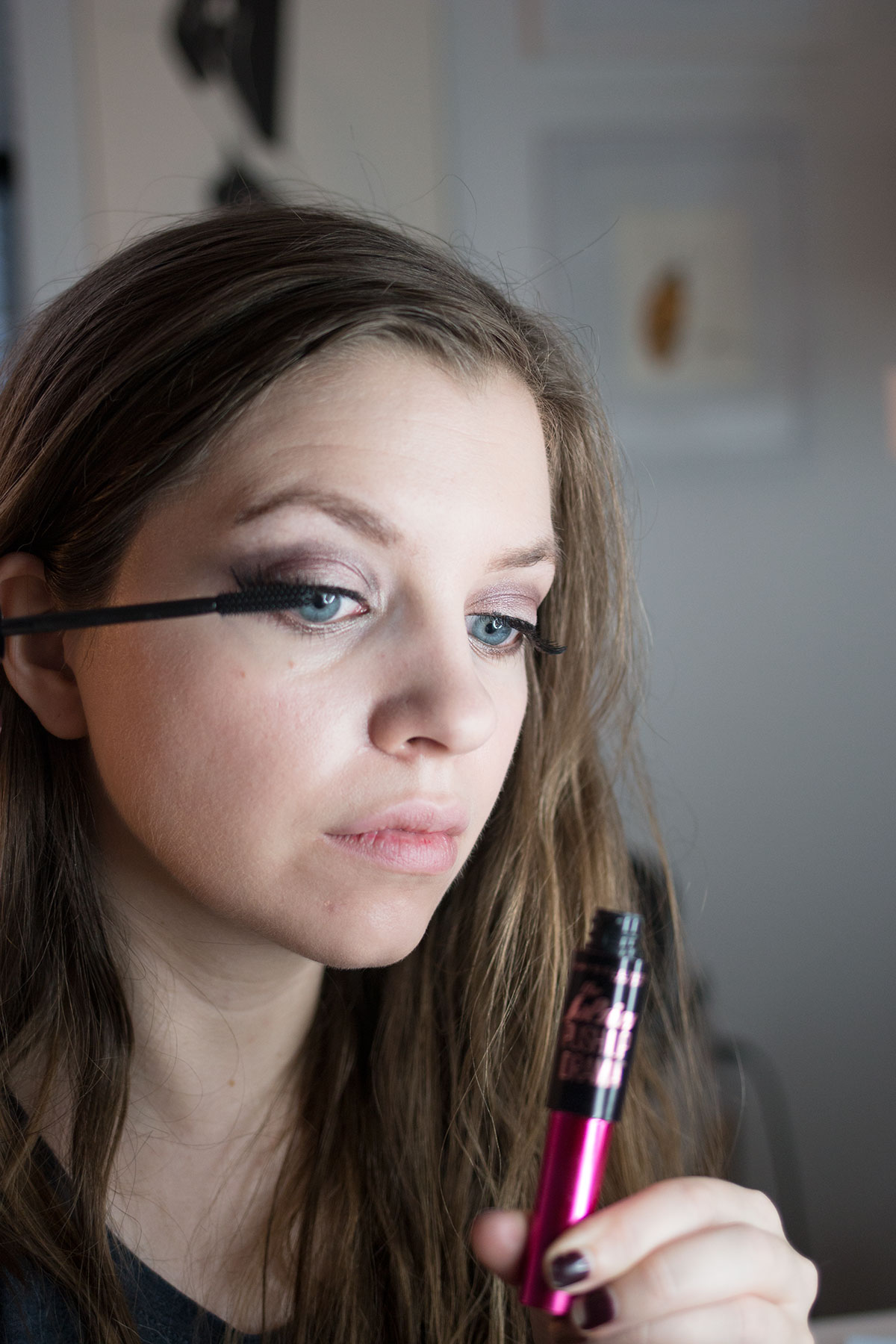 Face
Maybelline Baby Skin Primer
Maybelline Fit Me! Dewy & Smooth Foundation in 115 Ivory
Maybelline Dream Bouncy Blush in 15 Rose Petal
Maybelline Color Tattoo Metal in 70 Barely Branded (used as highlighter)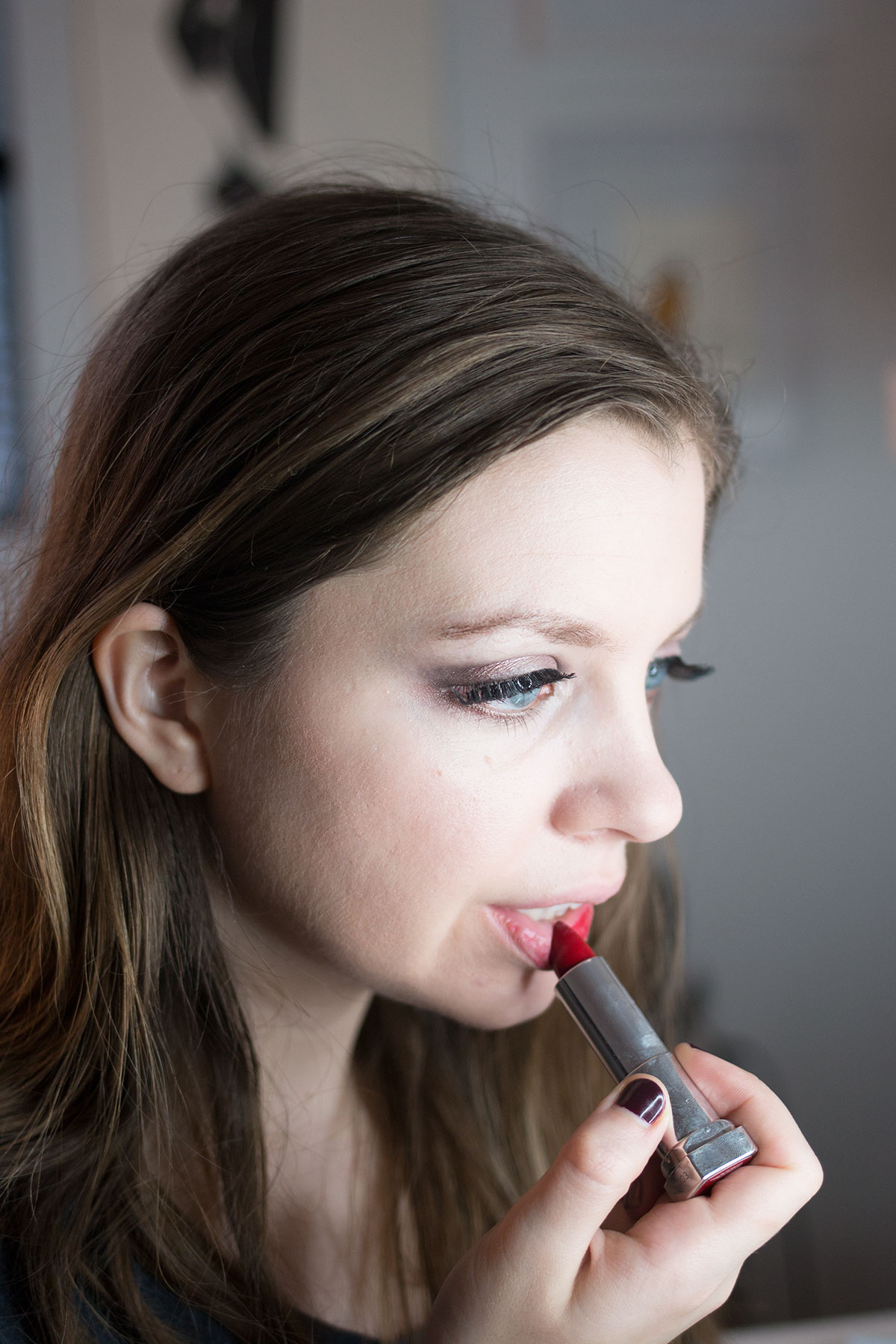 Lips
Maybelline Colorsensational Lipstick in Red Revival, c/o Fred Meyer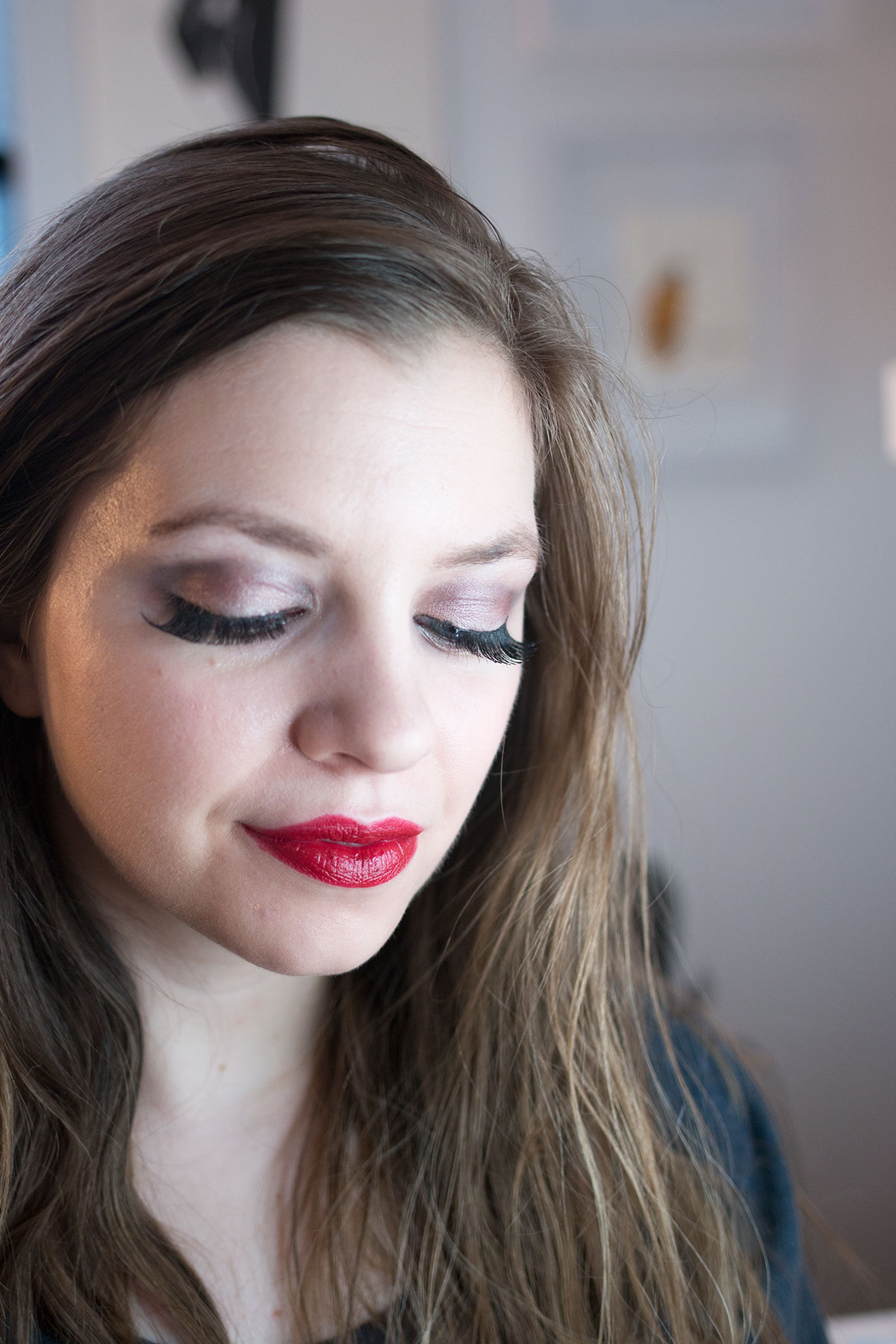 Noir Lash Lounge kindly offered a gift certificate to one lucky winner for $85! That will cover one set of extensions, or you can use it towards the purchase of their lash sets! Enter below, this is open to anyone who can redeem it in store at one of their locations, listed below:
– Bellevue, Washington
– Calgary, Alberta
– Surrey, British Columbia
– North Vancouver, British Columbia
– Vancouver, British Columbia
– Burlingame, California
– Santa Monica, California
What are you planning on wearing for your next holiday event? How do you like to coordinate your makeup with your outfit, if at all? I'd love to hear about it in the comments!