Rigby turned five this week, and it reminded me, again, how fast time flies. I remember going to see Rigby for the first time and falling in love with his cute little face, his upper lip that poked out (because of his underbite) and his busy little personality. Dave and I knew right away that Rigby was perfect for us, and while he has been a struggle at times, he's been one of the best things that has ever happened to me.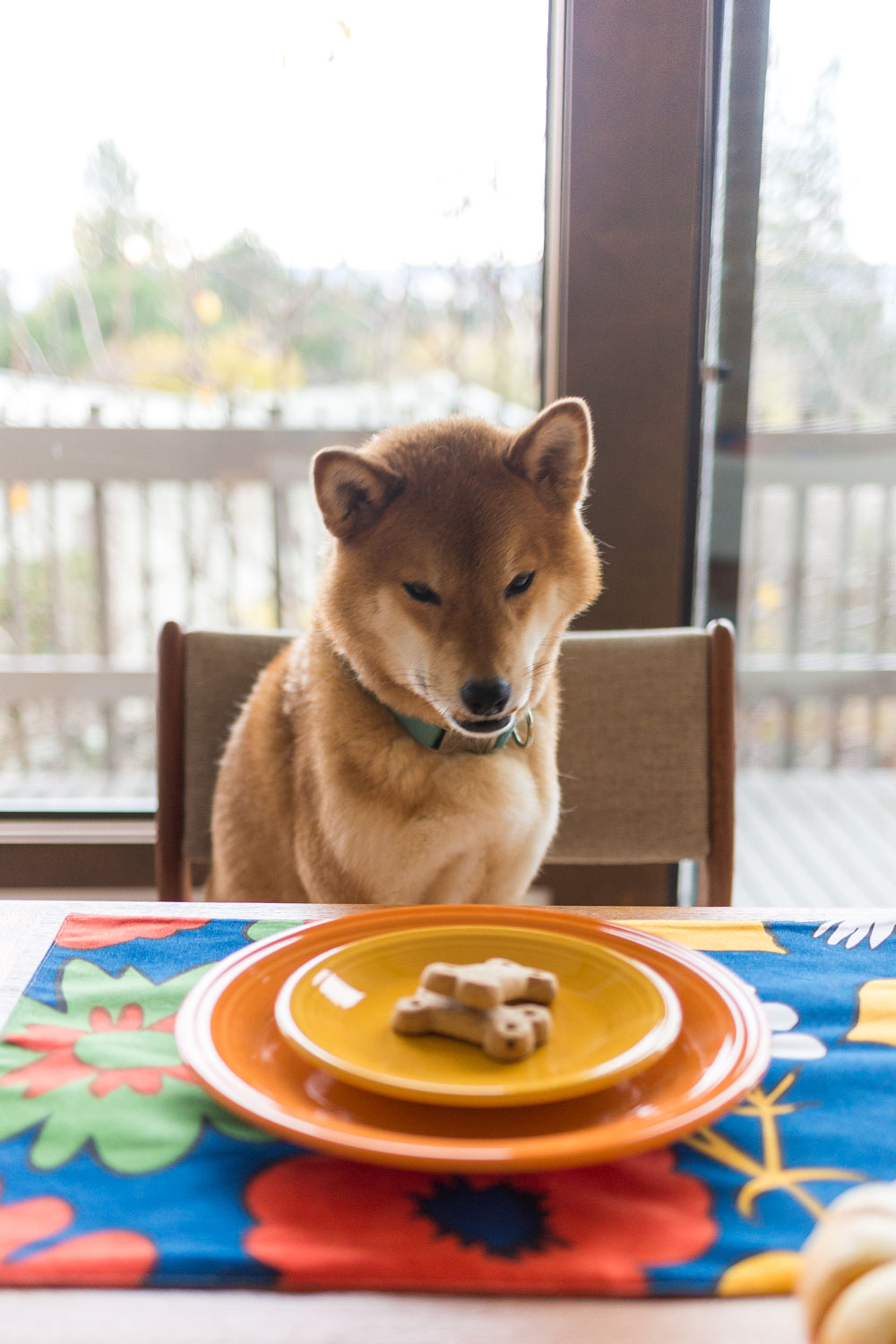 Disclosure: This post is sponsored by Vita Bone®. All opinions are my own!
Rigby was the cutest puppy, a little bundle of soft puppy fur. The night we brought him home, he was ready to explore everything. He even found himself in the reflection of the sliding glass door and got so excited that he began to yip and bark at himself. And while his fur isn't so soft now, he's not lost his vivacious personality or sweet disposition.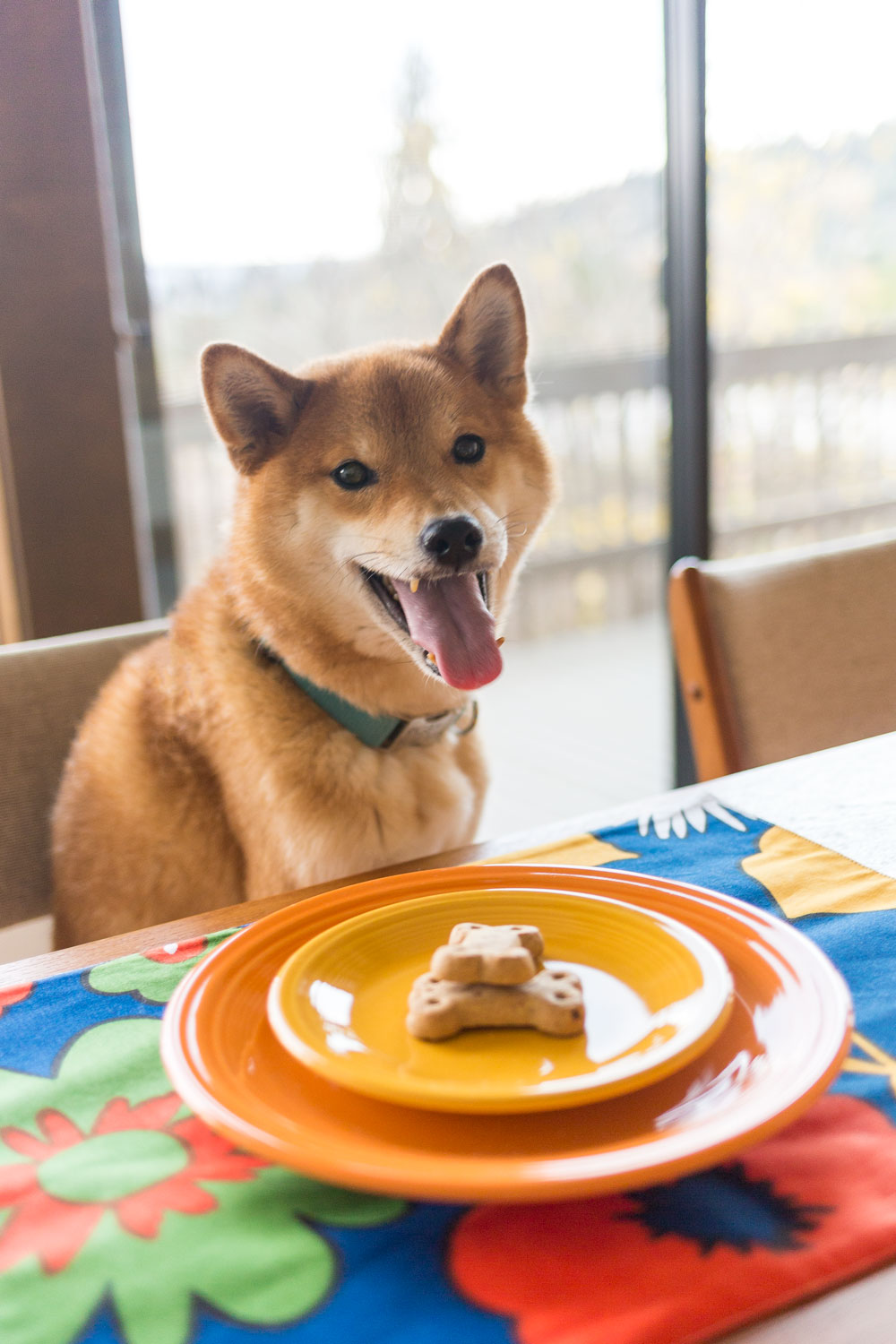 Birthdays and holidays always remind me how important it is to give thanks for even the smallest joys. The tail wags and airplane ears when you come home after a long day. The wiggles and little howls that never cease to make me smile. The kisses and morning breath that accompanies waking up every day. I'm pretty lucky to have Rigby as a part of my day to day life. Not everyone can have a dog.
To show Rigby how much I care, it's often the little things that mean the most. I mean, it's not like he can talk to me, but I do know how much he loves his treats. Anything food related makes him instantly perk up, and brings him a lot of joy.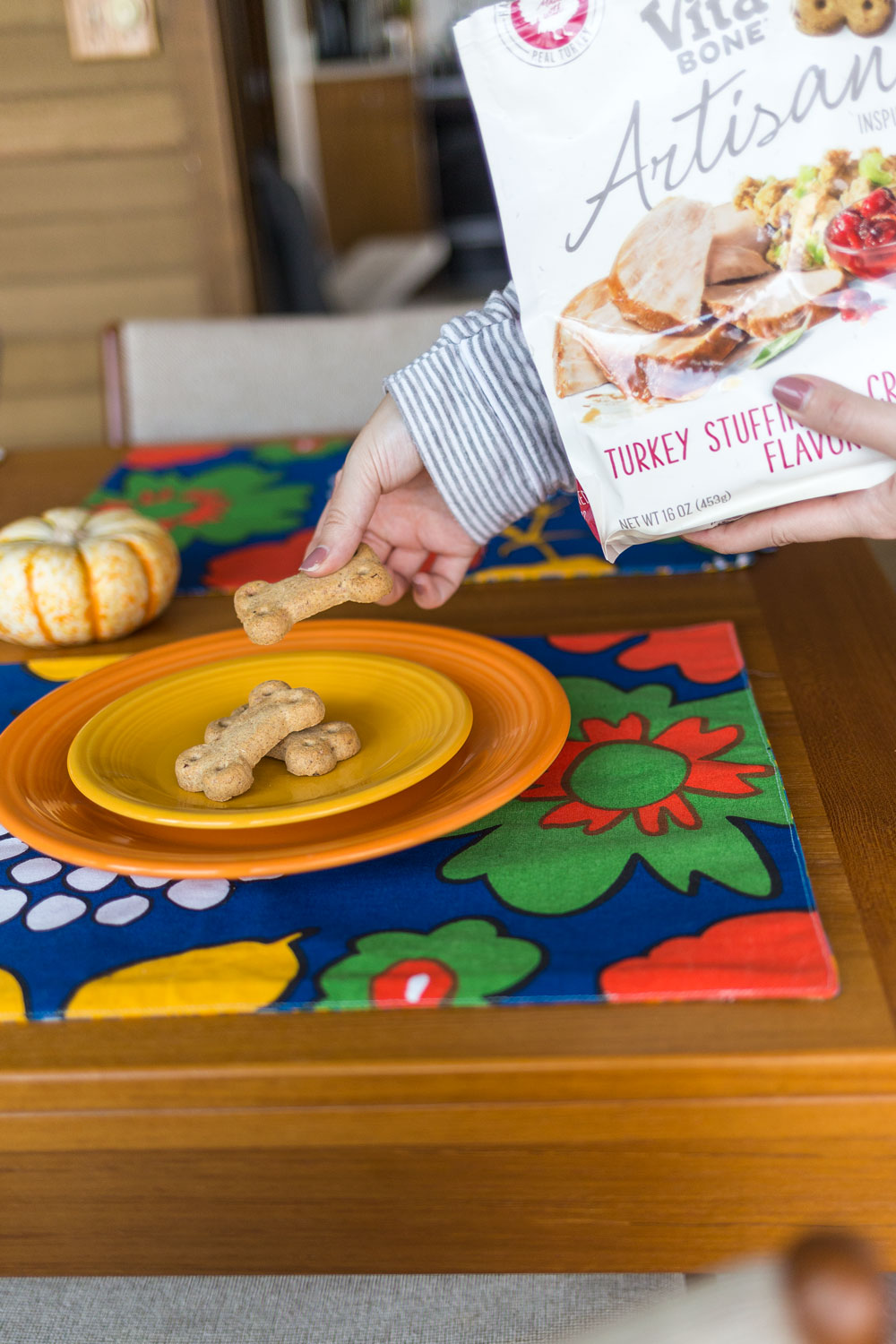 Recently we were introduced to Vita Bone® Artisan Inspired® Treats. They come in a ton of great flavors and are conveniently available at Walmart and grocery stores across the US, as well as online at Walmart.com, and you can find a store near you here. For those looking for a little Thanksgiving treat for their pup, the Turkey Stuffing and Cranberry flavored treats are perfect for this time of year. I don't have to feel bad that I can't share part of our Thanksgiving meal with him after all! Learn more about this and other flavors, and don't forget to print a coupon!
What we love most about Vita Bone treats is they are perfectly portioned and easy enough to break into smaller pieces if we are working on training, a trick, or if I just would prefer to feed a lesser amount. I also love that they contain good-for-your-pet ingredients, like real meat, fruits, and vegetables. Never any corn, no soy, no by-products, and no artificial flavors, which is really important to us.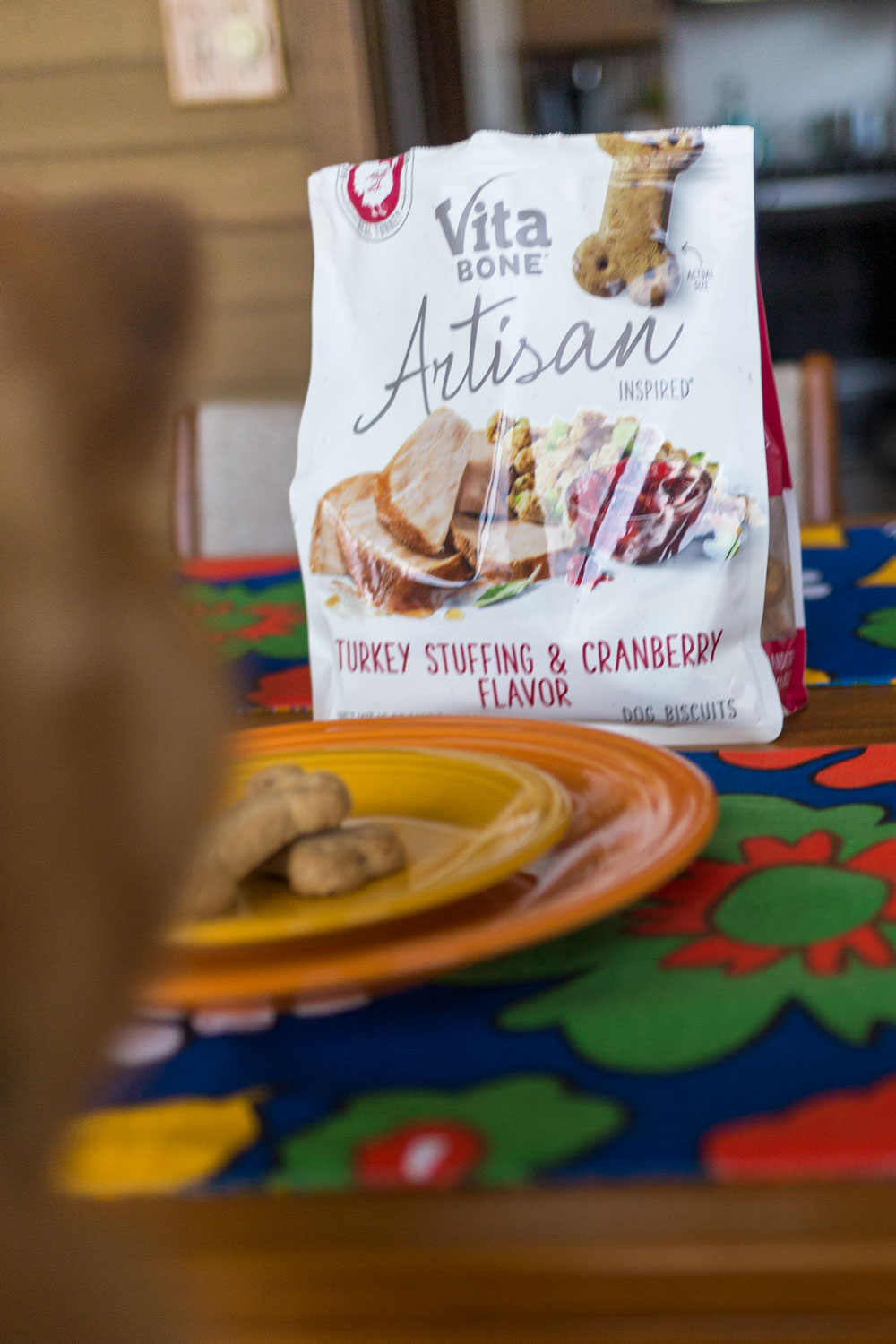 Not only that, but the treats are made here in the USA, and all ingredients are sourced here too. Vita Bone is a family-owned company since 1972. After several pet food recalls over the past couple of years, I make it a point to read the labels and only purchase and feed Rigby treats and food from brands that I can trust. You never can be too careful. Plus, they smell like the real thing! I almost want to try one for myself! ;)
As another year comes to a close, I encourage you to think about the things that you are thankful for. Is it your pet? A significant other? A friend or family member? No matter who it is, it's always a great time to let them know you care and find something that can bring them a small bit of joy.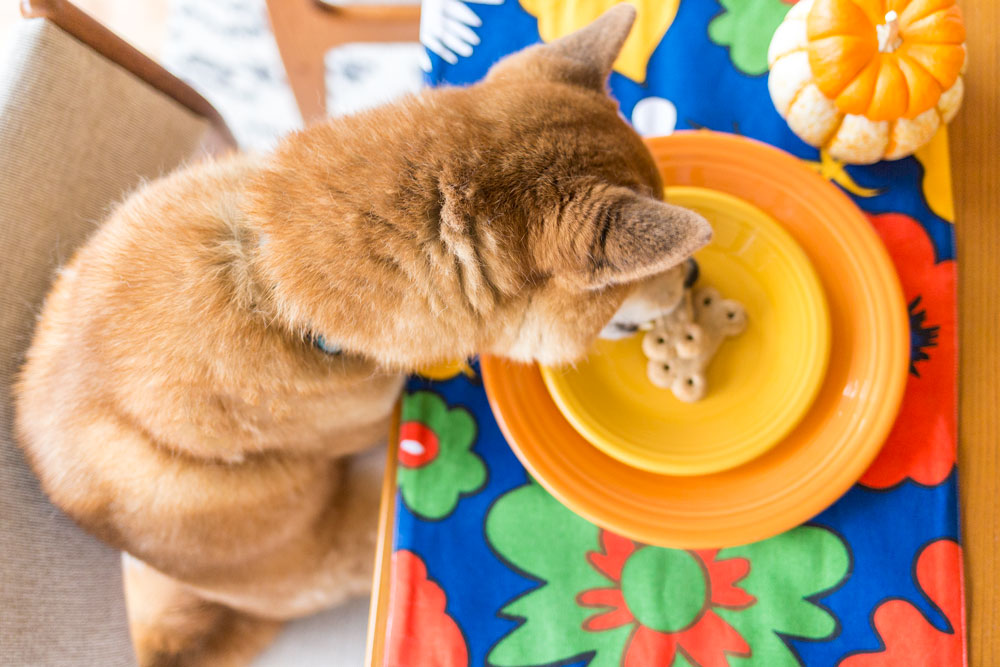 If it happens to be your pet that you are most grateful for, then you're going to love this! Vita Bone has offered one of you treats and swag for you and your pups to enjoy this holiday season! Enter below for the chance to win. Giveaway ends on 11/28 (so you have plenty of time with the Thanksgiving holiday to enter!) and is open to US residents. Good luck, and Happy Thanksgiving!
How do you celebrate the people and pets that mean the most to you? I'd love to hear about them in the comments below!