You know those days where it seems like everything is going wrong, but then it all turns around? That was my day last Thursday. I had the privilege of being invited to the media preview night for the LUZIA by Cirque du Soleil under the big top at Marymoor Park in Redmond, and while my night started off rocky, it ended in a beautiful performance that I can't recommend enough.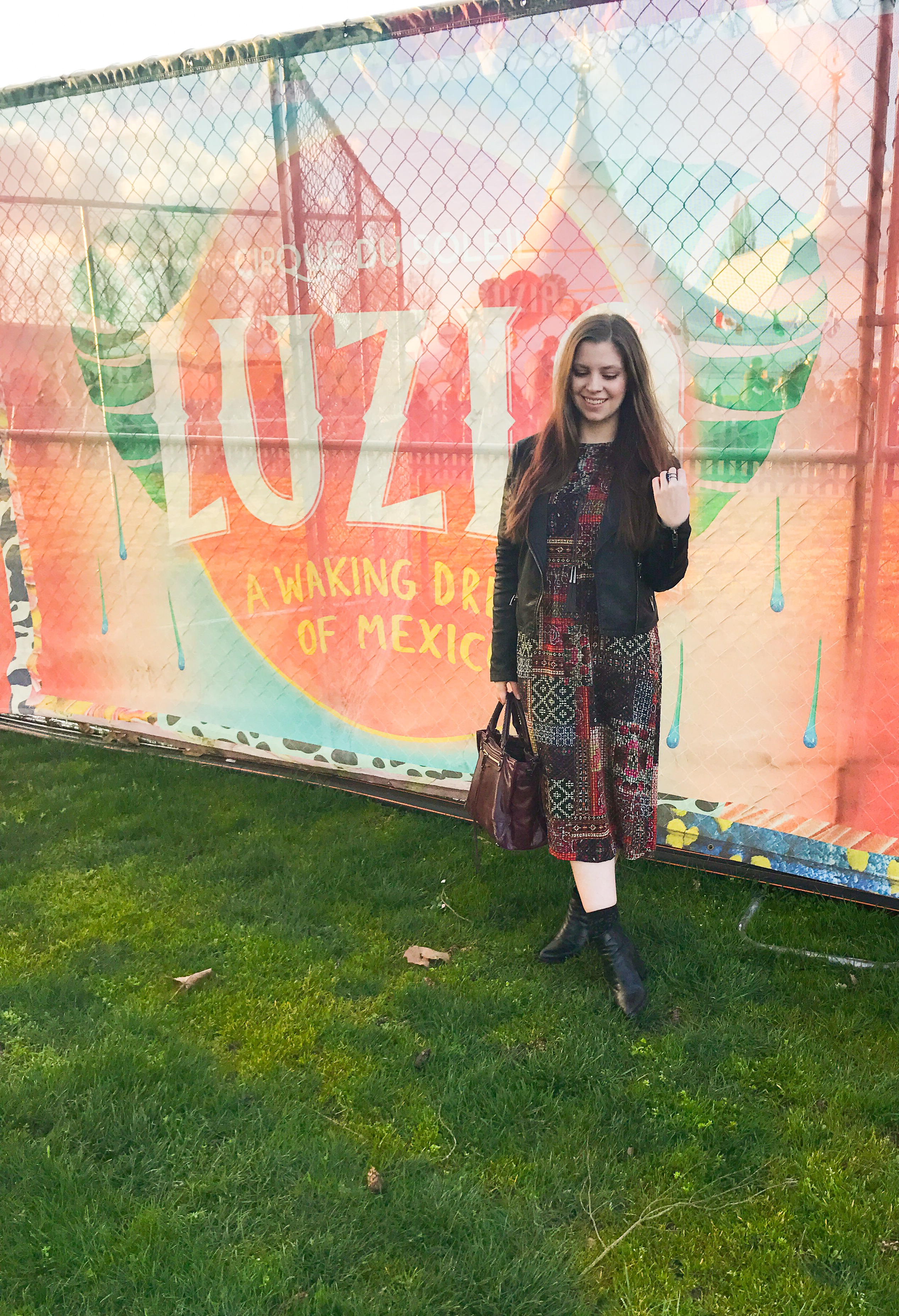 Disclosure: I received complimentary tickets from Cirque du Soleil in exchange for my review. All opinions are my own!
I'll set the stage by explaining these photos. You see, I had planned a full outfit to share what I wore to the show, as this is a style and beauty blog after all… but then as soon as I went to snap my first test photo, my beloved Canon 70D locked up. It error coded, and I died a little inside, but the show must go on, right? In shock, I had Dave help me get outfit photos on my iPhone. As much as I hear people harp about how amazing iPhone photos are… I'm just going to be honest and say I don't think I'll be switching anytime soon. ;)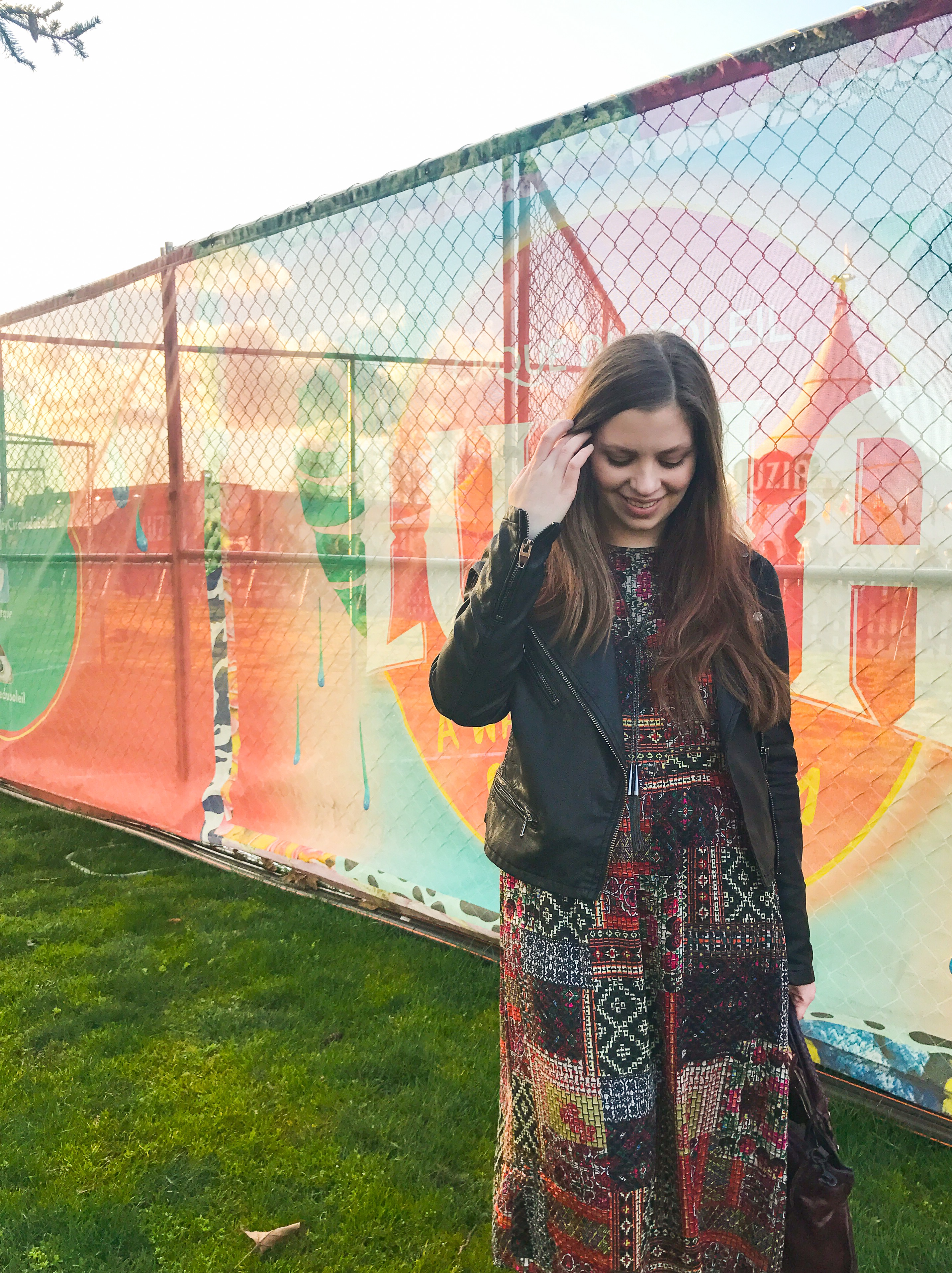 In short, if you're wondering what to wear to a Cirque du Soleil performance, I'd recommend going for casual to dressy (most people don't dress up, but of course like any performance, some will.) The key is to be comfortable, as you will be sitting for close to 2 hours! I find that performances, like LUZIA by Cirque du Soleil, under the big top tend to be a little bit warmer inside. My midi dress was perfect, keeping me cool on the bottom with the option to add or remove my moto jacket. Performances at indoor locations like in Vegas tend to be a little colder/air conditioned in my experience, so I'd personally dress a bit warmer for those if you tend to get chilled like I do. Since there is usually a fairly decent walk from your parking spot to the venue, and there are stairs that will take you to your seats, a high heel probably isn't ideal. I went for a comfortable pair of ankle boots with a block heel.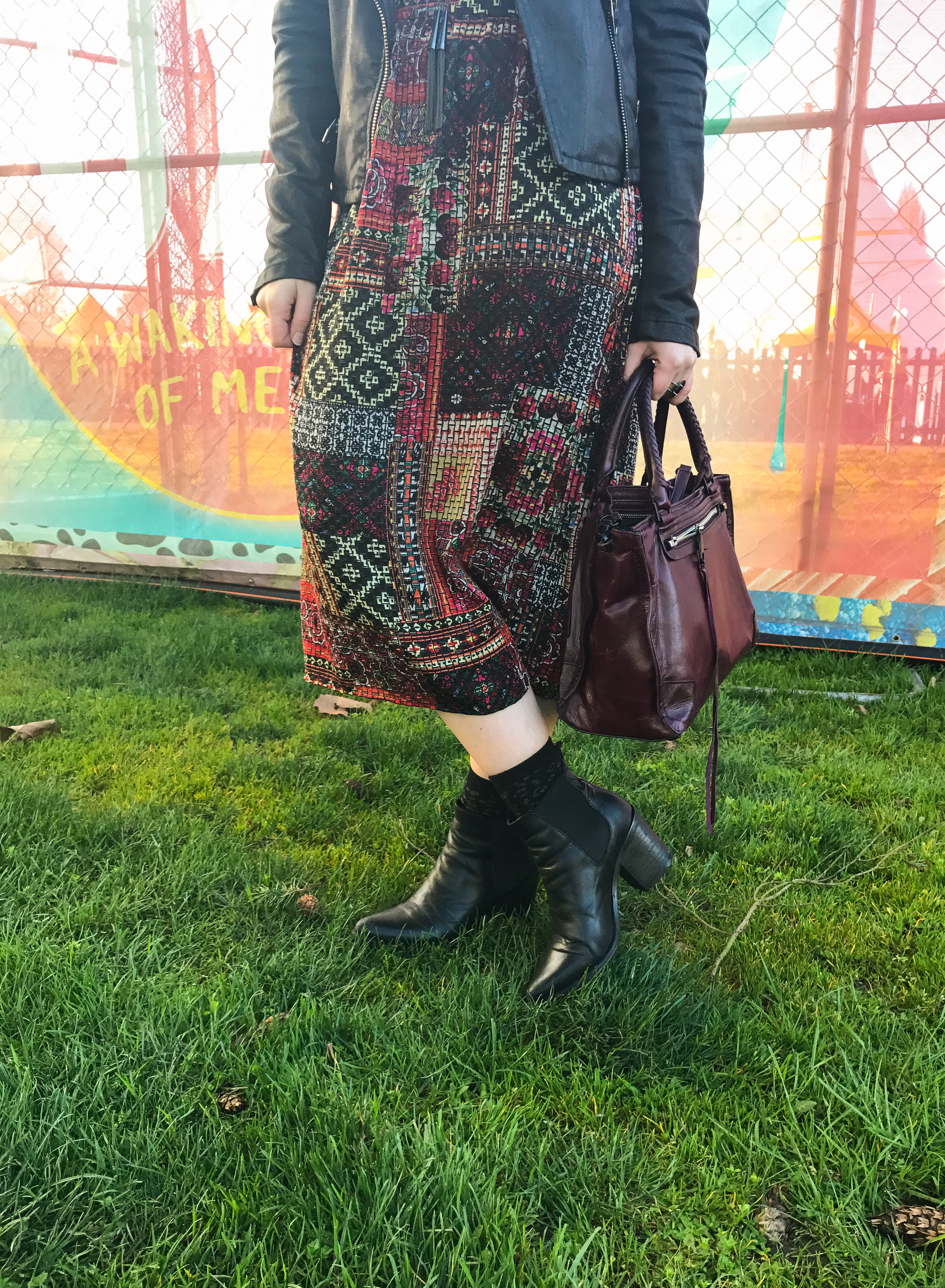 Upon entering the venue, I was met with a dazzling array of colors and performers. Cirque du Soleil really nails the production of everything, from the minute you walk inside to the moment you leave. Opening night had the bonus of tasty snacks making their rounds while a local artist, Henry the Artist, worked his magic on an oversized canvas, music played, and performers danced. This is my fifth Cirque du Soleil performance (I've caught Amaluna and Kurios when they've traveled through Washington, and seen The Beatles LOVE and Zumanity in Vegas) and I have yet to find a negative thing to say about Cirque du Soleil!
Shortly after, we took our seats and the show began. It would be a true disservice to the show to provide you with poor iPhone quality photos, so instead, I've inserted the trailer of the show. Trust me when I say it's even better in person! There's something magical about the rain falling from the tent ceiling, performers in beautiful costumes (I especially loved the butterfly at the beginning!), and of course, the mind-blowing acrobatics. I still can't get over the contortionist! It made my body hurt just watching him.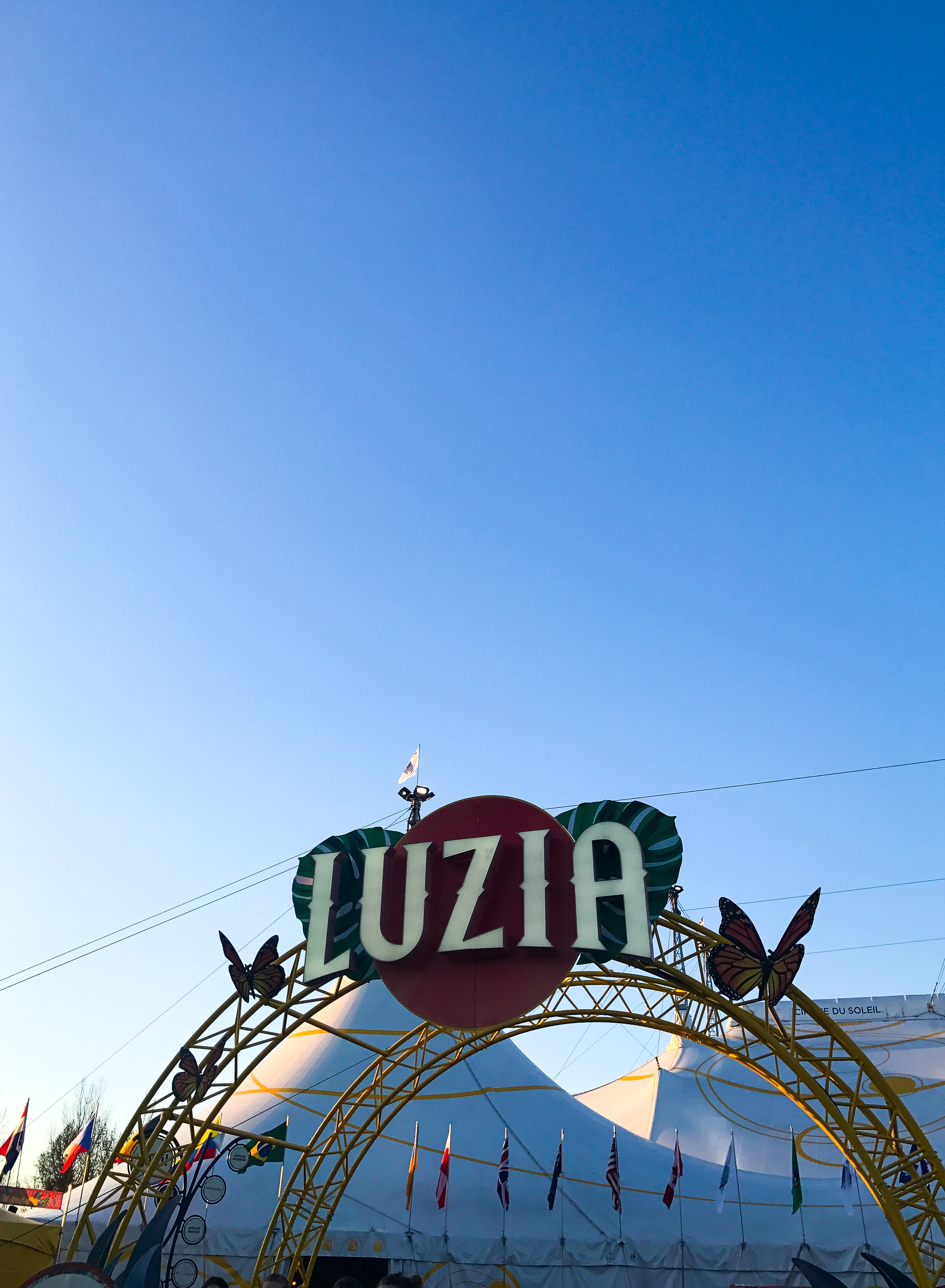 In Cirque du Soleil's words: LUZIA takes you to an imaginary Mexico, where a waking dream transports you to an imaginary Mexico. Experience a wondrous world that inspires you to explore your senses, enveloped in light and nurtured by rain. Inspired by the cultural richness of Mexico, Cirque du Soleil's production LUZIA features original music written by Canadian composer Simon Carpentier and is a poetic and acrobatic ode to the rich, vibrant culture of a country whose wealth stems from an extraordinary mix of influences and creative collisions – a land that inspires awe with its breath-taking landscapes and architectural wonders, buoyed by the indomitable spirit of its people. The name LUZIA fuses the sound of "luz" (light in Spanish) and "lluvia" (rain), two elements at the core of the show's creation.
It definitely felt like a dream to me, and I can't wait for the next show to roll through Seattle! If you're interested in seeing the show, you better hurry! LUZIA by Cirque du Soleil is running through May 21, 2017 here in the greater Seattle area at Marymoor Park. You can get tickets starting at $39 and find out more about the show here on the LUZIA by Cirque du Soleil website.