This post is sponsored by BabbleBoxx.com on behalf of tech21. All opinions are my own!
Who's still shopping for gifts for the holiday season?! If you have your hand raised then you're not alone; I'm still shopping too! Fortunately, thanks to the wonderful thing that is the Internet, we can procrastinate, order online, and still get it in time for putting under the tree this holiday season! And if you still have a few stockings left to fill, I have the perfect gift solution.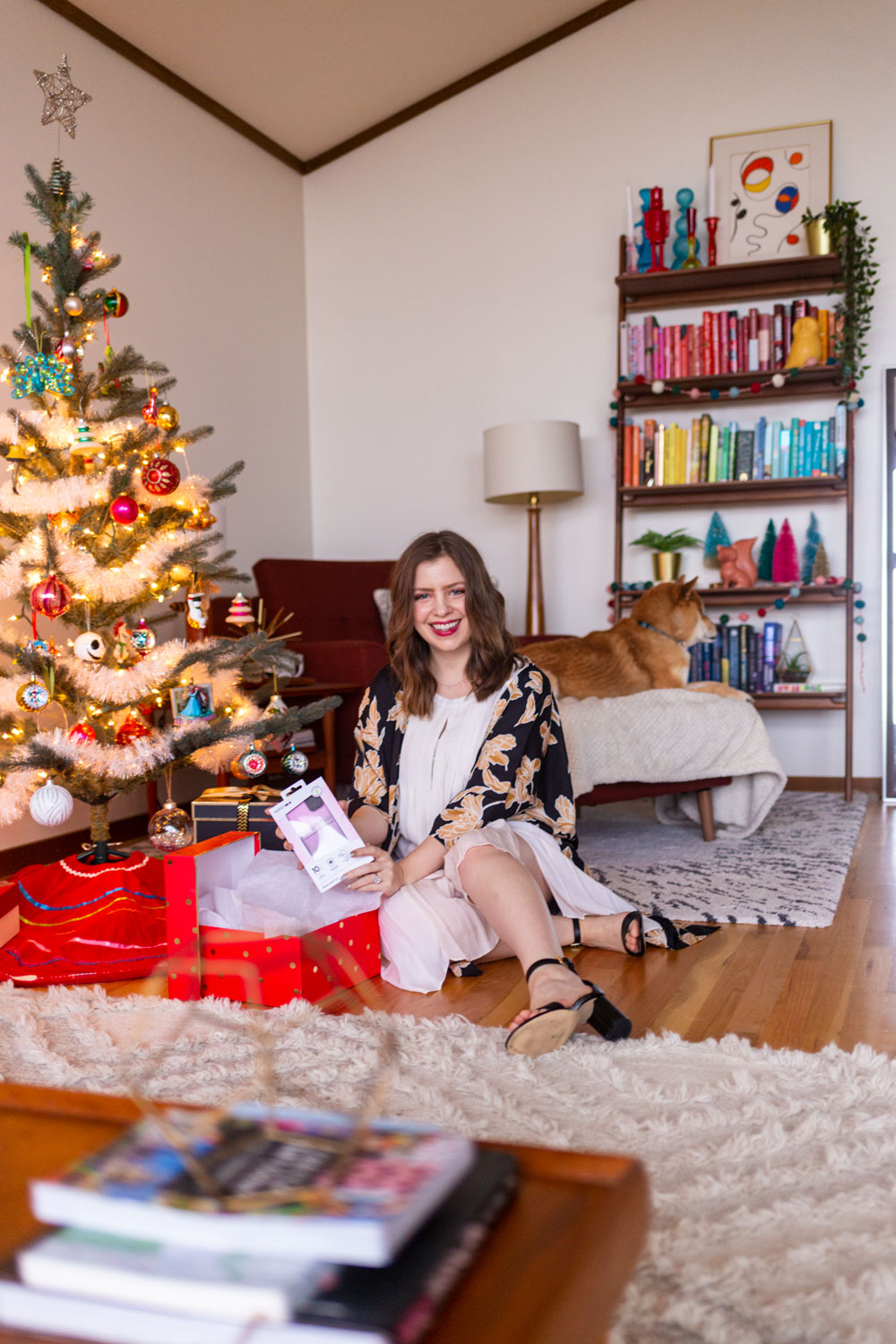 What's something that everyone you know is always carrying around? Their cell phone, of course! And when you carry a cell phone, you know how important the case is. Not only do they protect your phone, but they can also make a fashion statement, show off your personality, be practical, or a combination of all of them!
Enter the tech21 case. Whether you're shopping for a mom (who would love the anti-microbial Studio Color case), a fashionista (who would love the Liberty London designs!), or the man in your life (who would probably love the Evo Check!), there's something for everyone on your list.
This year, I upgraded to the iPhone 11 Pro Max and I've been loving it. One of the fun things about getting a new phone is getting a new phone case, too! I like to think of my phone cases as unique outfits that I can change up based on my mood or how I'm feeling that day.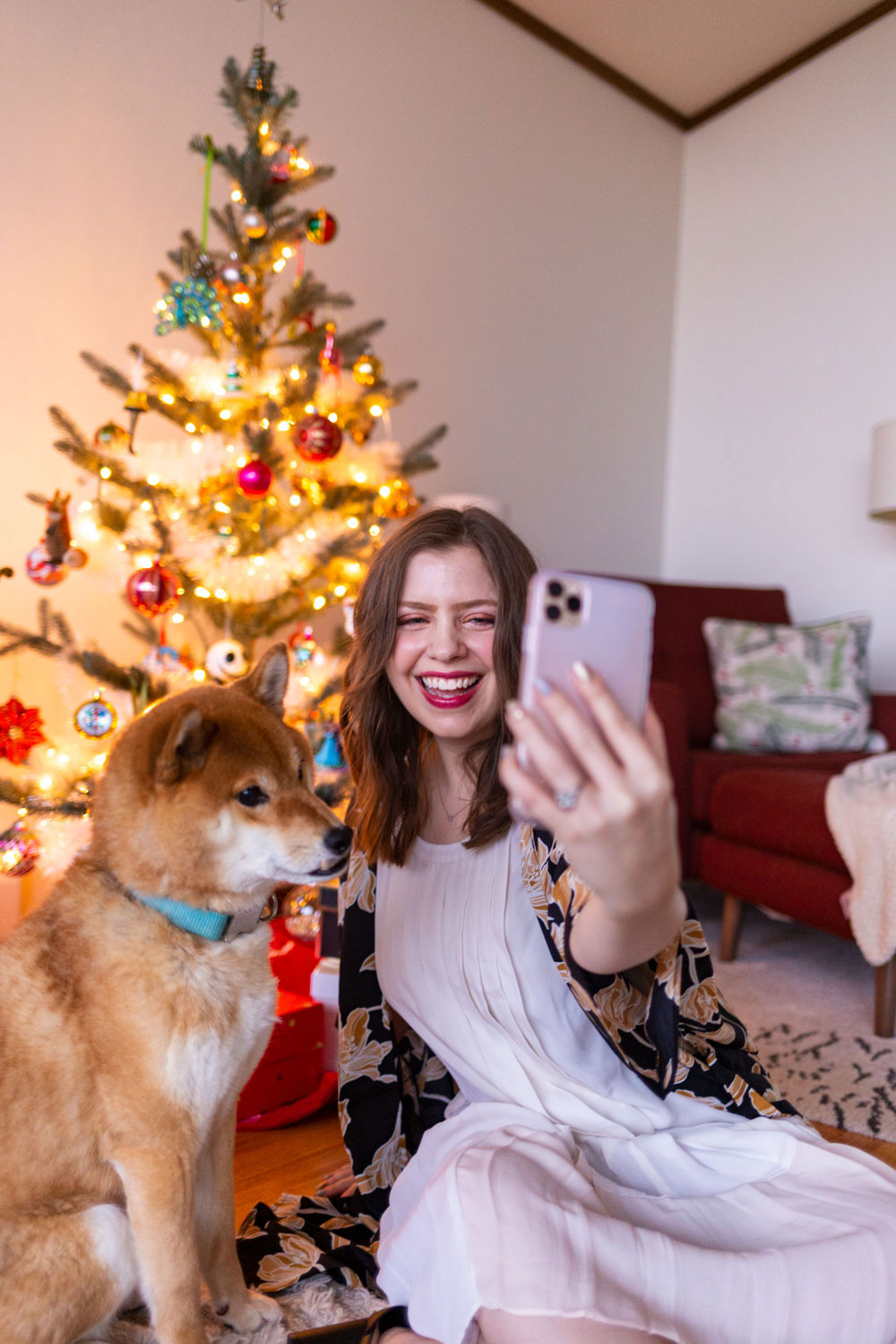 Made for your phone, tablet, AirPods, or computer, tech21 cases come in a variety of different styles so your case can be as unique as you are. When you check out tech21, be sure to enter code JENN10OFF at checkout to receive 10% off now through 1/8/20!
Protection you can count on
Has your phone ever taken a serious tumble? I recall a tragic night a few years ago when my beloved iPhone had an accident. In a split second, it slipped out of my hand, tumbling down the concrete stairs of our then condo when I was returning home, arms full of shopping bags and takeout. I couldn't catch the phone in time so it crash-landed, face down of course, onto one of the concrete stairs. I crossed my fingers as I dropped the bags to pick up my phone, only find the screen completely shattered.
Oops.
A Genius Bar appointment was booked and my phone was good as new… $150 later, anyway. While I did have a phone case on my phone at the time, it was one of the rubbery case types that just wasn't able to take the impact of the fall.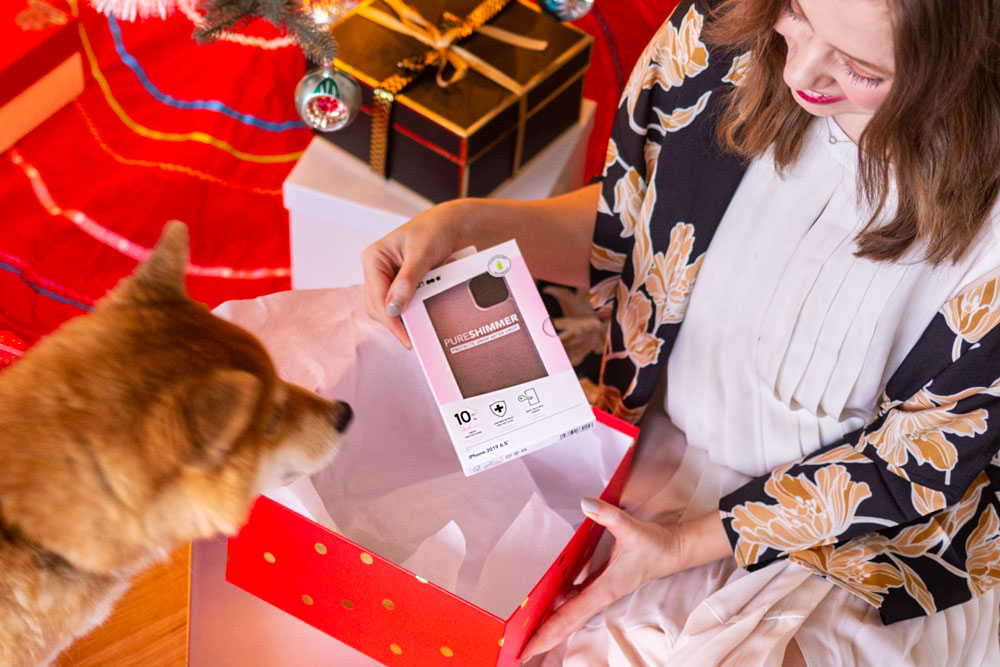 Since 2005, tech21 has been creating phone cases that offer rock-solid protection. They protect your phone drop after drop with their impact-absorbing technology, durable materials, and the best drop protection around. They utilize technology like FlexShock, a unique, thin and lightweight impact material, and BulletShield, a crystal clear high-performing impact material.
Keep those pesky germs away
Did you know that every square inch of your phone has around 25,000 germs? According to Mashable, it's true, and yet we still press it up to our face and fail to clean it off. Fortunately, tech21 uses germ-killing antimicrobial technology in their phone cases, too! Their antimicrobial cases reduce microbes (germs) by up to 99.99%!
This time of year, keeping germs at bay is a huge deal so I'm thrilled that I can check my phone case off the list of things to worry about getting me sick.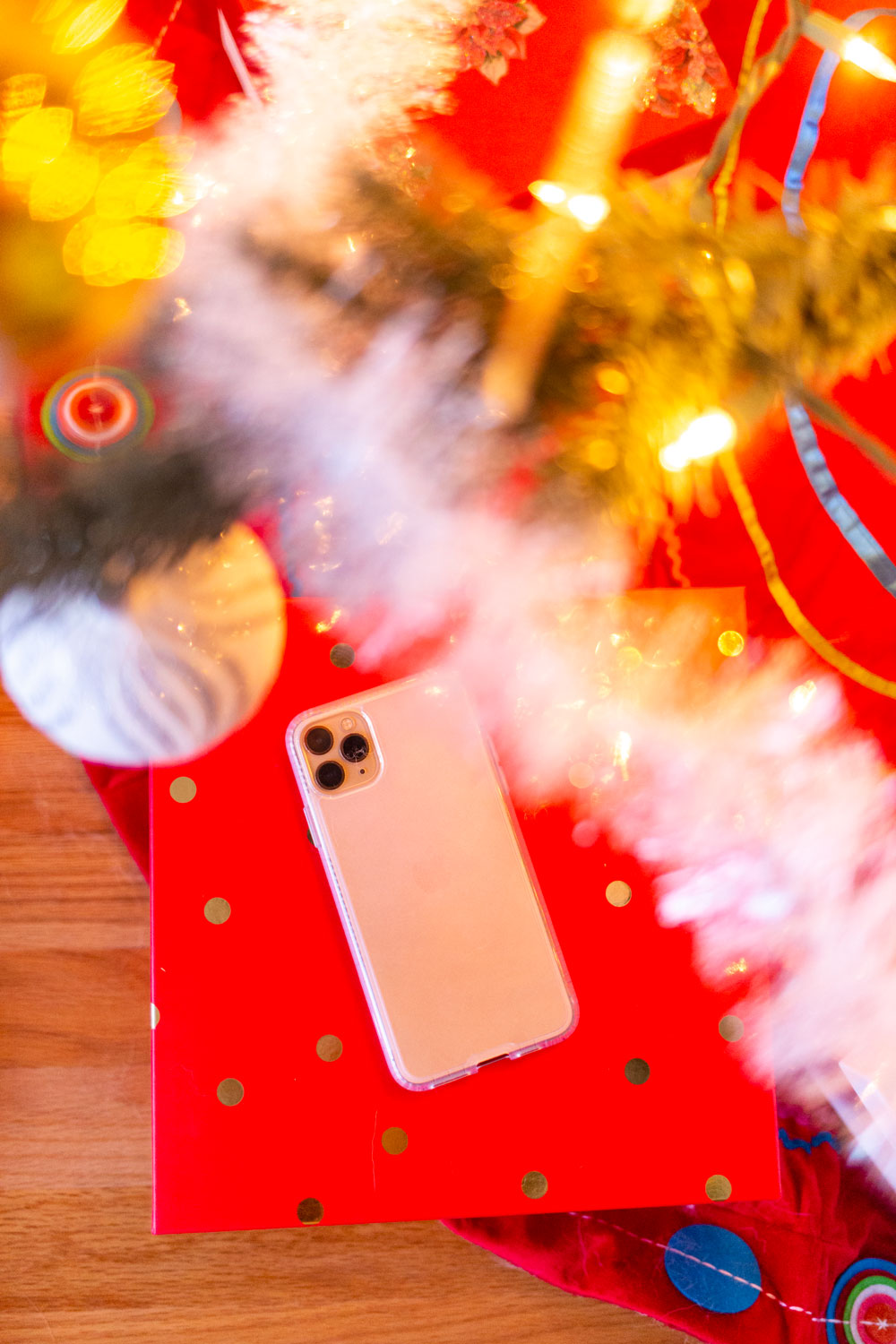 Go green with tech21
In an effort to introduce sustainability into the tech market, tech21 has incorporated plant-based materials into their iPhone and Samsung cases. By breaking down plant-based feedstock into starches, they are able to turn them into high-performing impact materials. Yep, more sustainable and better for the planet without impacting their protection performance! It sounds like a win to me.
Pick a fun design
With fun colors and designs to choose from, how can you go wrong? tech21 even teamed up with iconic Liberty London to create vibrantly printed phone case options! You'll still get the same great drop protection of up to 10 feet, an ultra-thin case, and it's even scratch-resistant.
For an understated design, go for the Evo Check. tech21 offers its best-selling check pattern with interchangeable colored buttons. It also offers germ protection and impact-resistant design.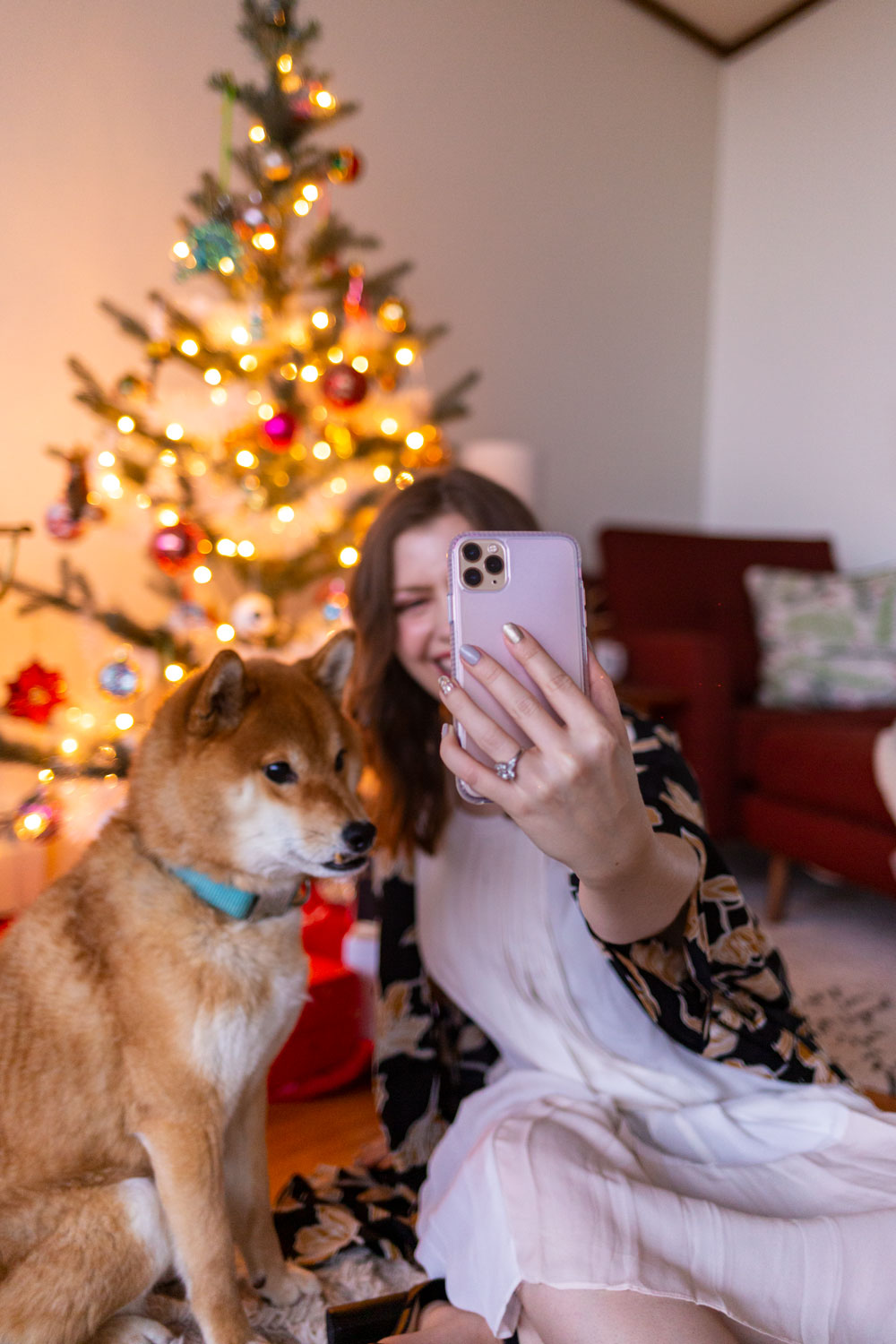 Keep things colorful
Who doesn't love a little splash of color in their pocket? Pick the perfect colored case for your recipient from the Studio Colour, Pure Shimmer, or Pure Tint collections. Each offers tech21's amazing protection plus built-in microbe fighting properties and plant-based materials.
I'm rocking the Pure Shimmer case, which has a subtle sparkle that's perfect for the holiday season! The Pure Shimmer and Pure Tint phone cases also offer a self-healing finish which keeps them looking new for longer.
Or go for a more minimal look
Not into a colorful or designed phone case? No problem! Check out tech21's Pure Clear phone case. It offers solid protection, a secret germ-killing formula and is made from 37% plant-based materials.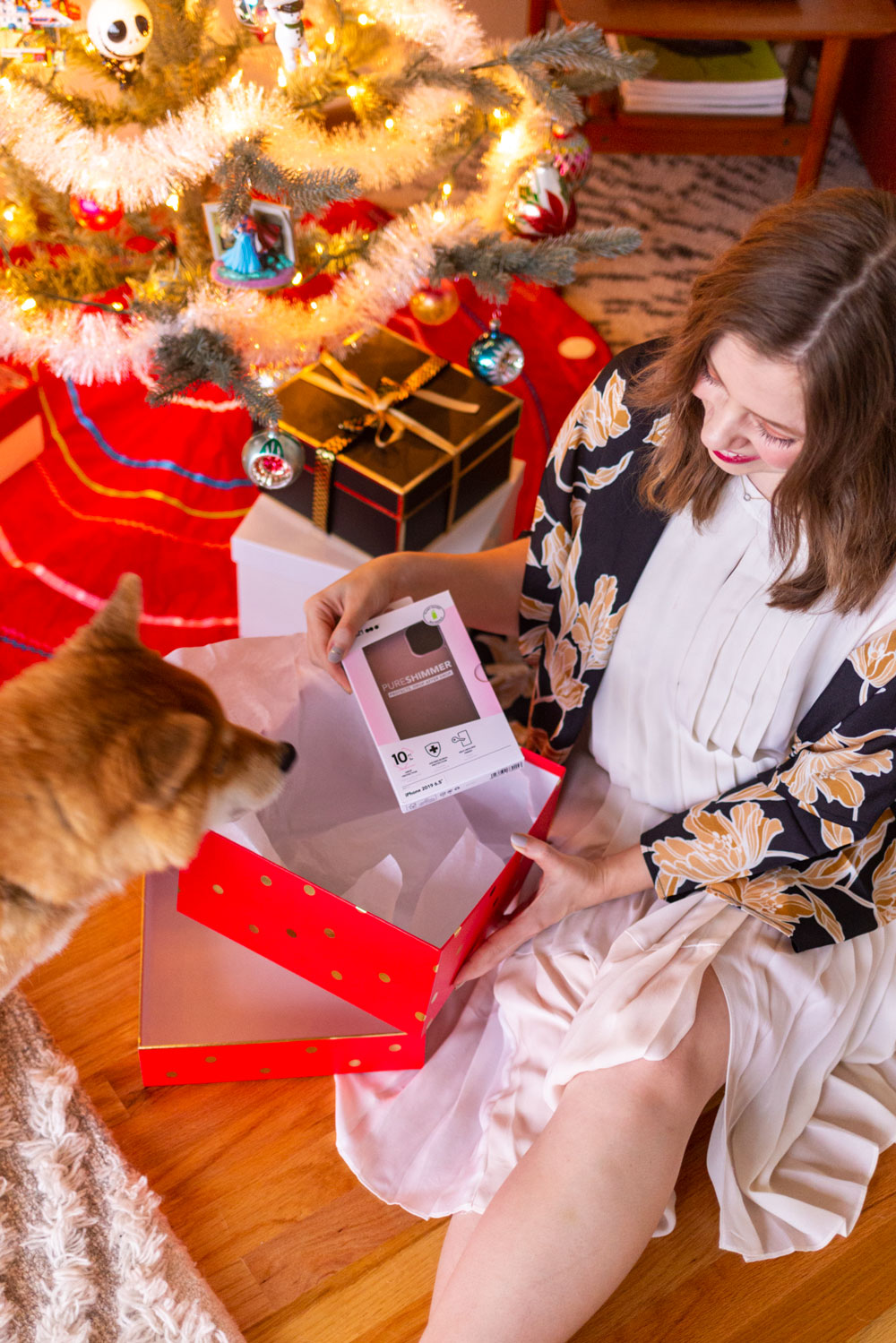 The Traveler will love tech21, too
Shopping for a traveler this holiday season? They'd love the Evo wallet, which encases your phone plus two cards. It offers the best protection against drops up to 12 feet and scratches. Bonus points for its built-in stand function and the magnetic closure!
As you make your list and check it twice, don't forget to give a gift that is both functional and practical from tech21.
And don't worry; tech21 is still shipping in time for Christmas! Just order on their website by Friday night for Christmas Eve delivery. When you check out tech21, be sure to enter code JENN10OFF at checkout to receive 10% off now through 1/8/20!
Are you still shopping for the holidays? Who would you gift a tech21 case? Let me know in the comments!