Homeownership is not for the faint of heart, and as many of you know, we've had some struggles along the way. Not only is buying a home expensive but so are all of the things that come with it! When we moved in over 2 years ago, I had major plans for updating our kitchen, especially the outdated appliances from the 1970s. Then we spent thousands and thousands of dollars on unexpected repairs and surprises, those plans were a bit foiled.

Enter the solution to my appliance dreams: the Albert Lee Warehouse Sale!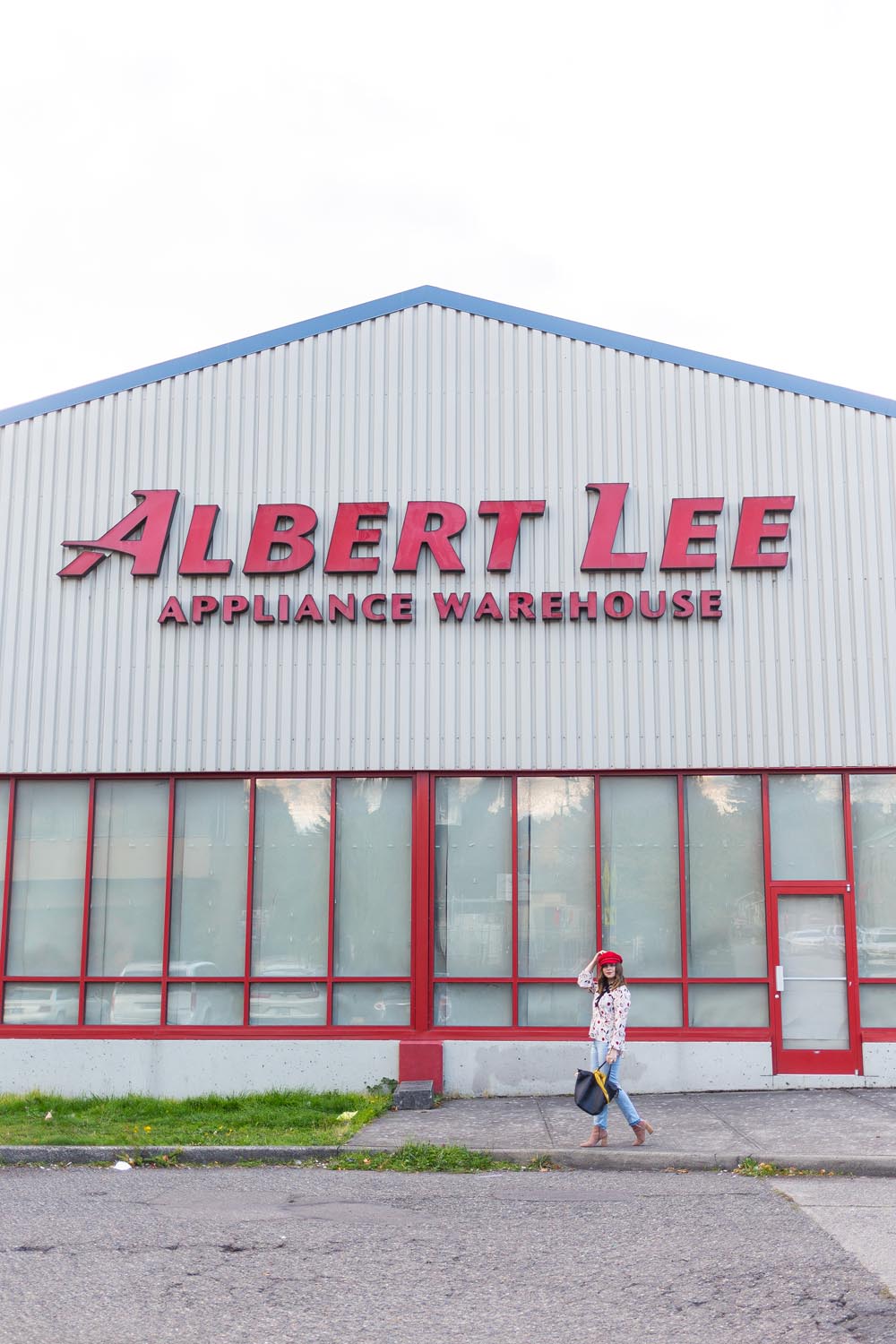 Disclosure: Thanks to Albert Lee Appliance for sponsoring this post. All opinions are my own!
This October 26 and 27th, the Albert Lee Appliance Warehouse will open its doors for an appliance sale, unlike anything you've seen! With over 30,000 square feet of discounted appliances, it is the largest appliance warehouse sale in the state of Washington! If you've been following along on our home renovation journey on Instagram, then you might know we've been eyeing appliances from GE Profile. I'm looking forward to hopefully picking up a few, like the GE Profile Kitchen Hub and the Induction Range during the sale!

I've got the inside scoop from Albert Lee Appliance about how to make the most of the sale and some insider tips to make the process easy and stress-free! Read on for the best tips to shop for the Albert Lee Appliance Warehouse sale this year!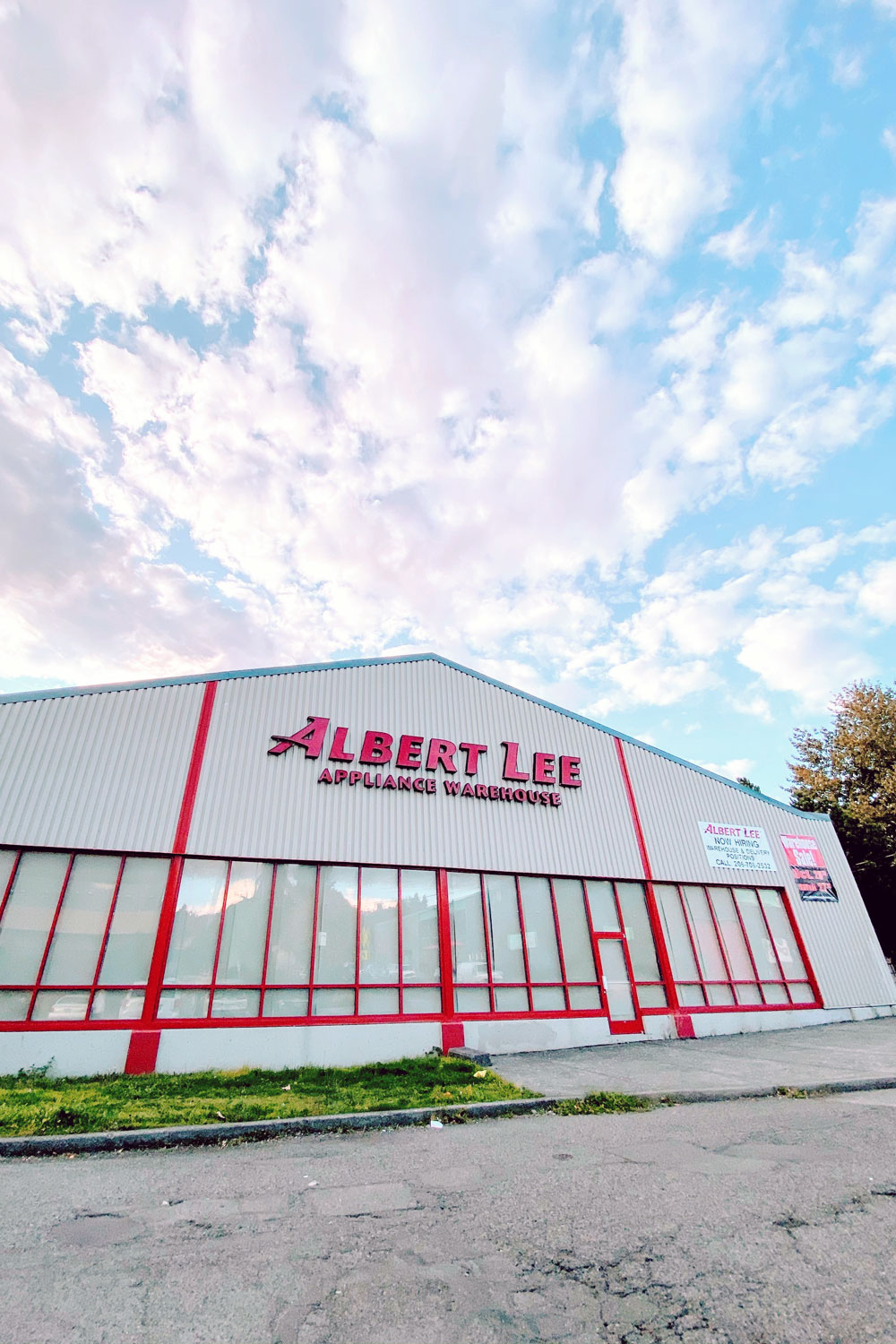 How to find the Albert Lee Warehouse Sale

The sale begins on October 26, 2019, at 9 am and runs until 5 pm. The sale will reopen on October 27th, 2019, at 11 am and runs until 4 pm. You can find the Albert Lee Warehouse in Ballard near the Fred Meyer at 4259 8th Ave NW, Seattle, WA 98107.

The line for the sale forms at the main entrance, to the left side of the loading dock. In past years, customers have lined up as early as 4 am!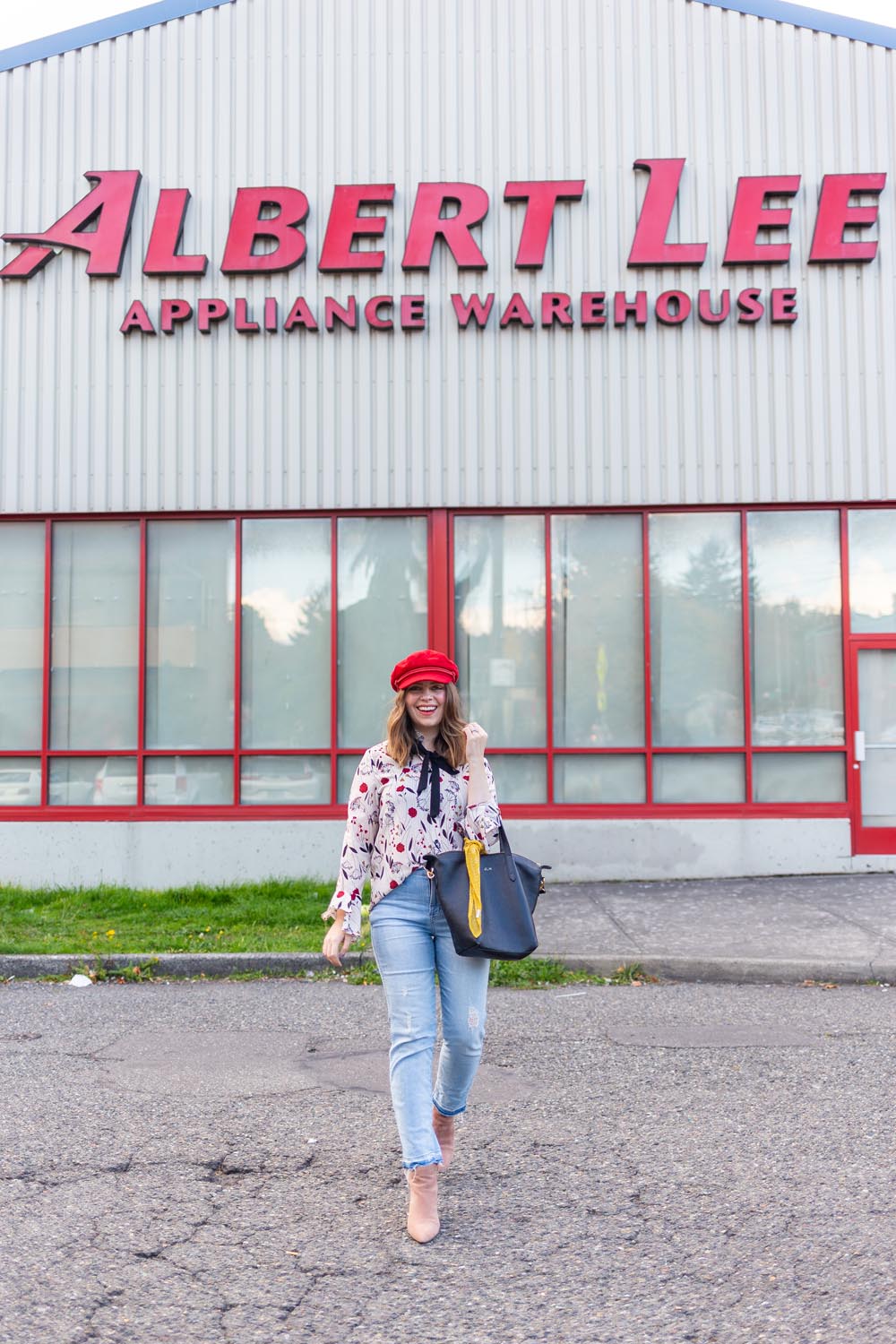 How to Prepare for the Sale

The Albert Lee Warehouse Sale is the biggest appliance sale in Washington that only happens twice a year! With over 30,000 square feet of space, there's something for everyone. But, if you don't buy it, the person behind you will!

Here are some helpful tips to help you prepare for the sale:

Get there early. Lines can form as early as 4 am!
Bring a truck or rent a U-Haul for maximum savings as prices do not account for delivery or installation.
Delivery and installation are available for an additional charge, however.
If you are tax-exempt, be sure to bring a hard copy of your resale certificate
Take measurements of your home! More tips below.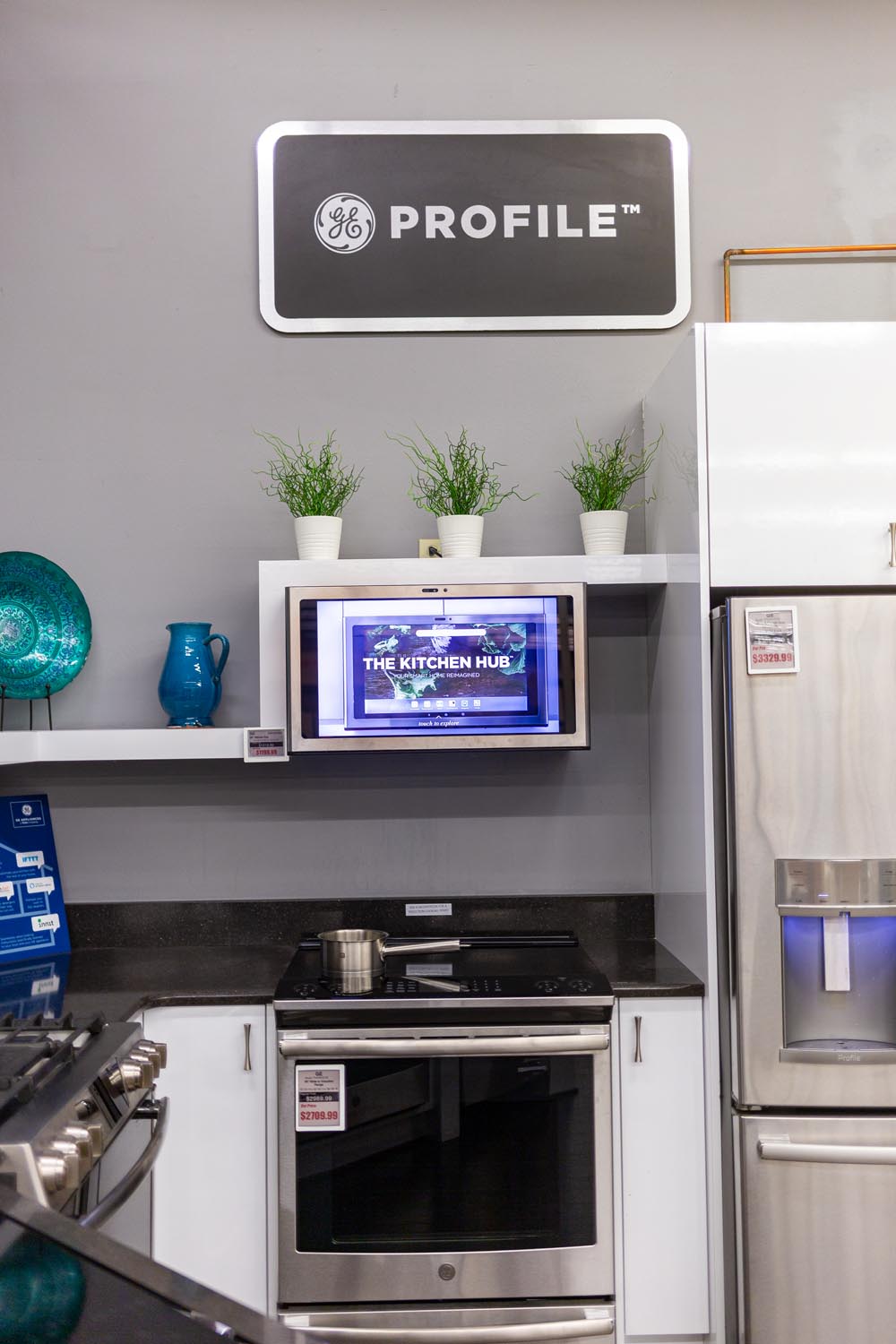 Take Your Measurements

Before heading to the sale, it's important to take lots of measurements! You want to make sure that the products you select will not only fit in the spaces inside your house, but also through doorways, stairwells, and corners to where it will be installed.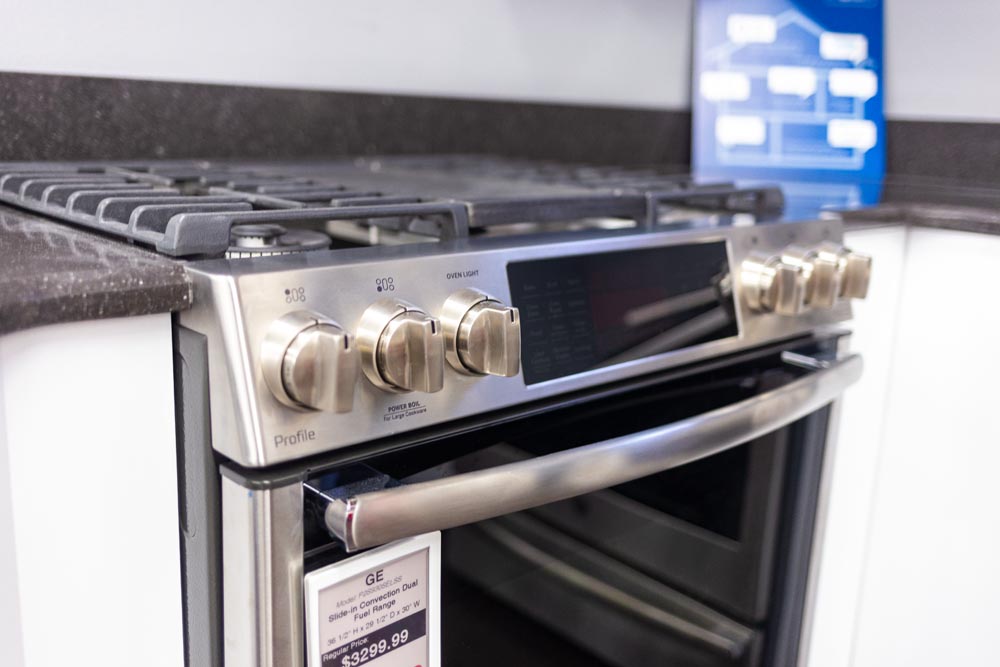 Here are some measurement tips and tricks for specific appliance applications from Albert Lee Appliance:

Washing Machines
Measure the space available
New washers can be deeper than older models
For front load washers, what door swing will work in your home?
Do you want to stack your laundry? Don't forget a stacking kit!
Dryers
What type of power supply does your home support? (Electric, Natural Gas, or Propane)
Measure the space available, as new dryers can be deeper than older models
What type of door swing will work best in your laundry room?
If your new dryer is deeper, you may need an optional side vent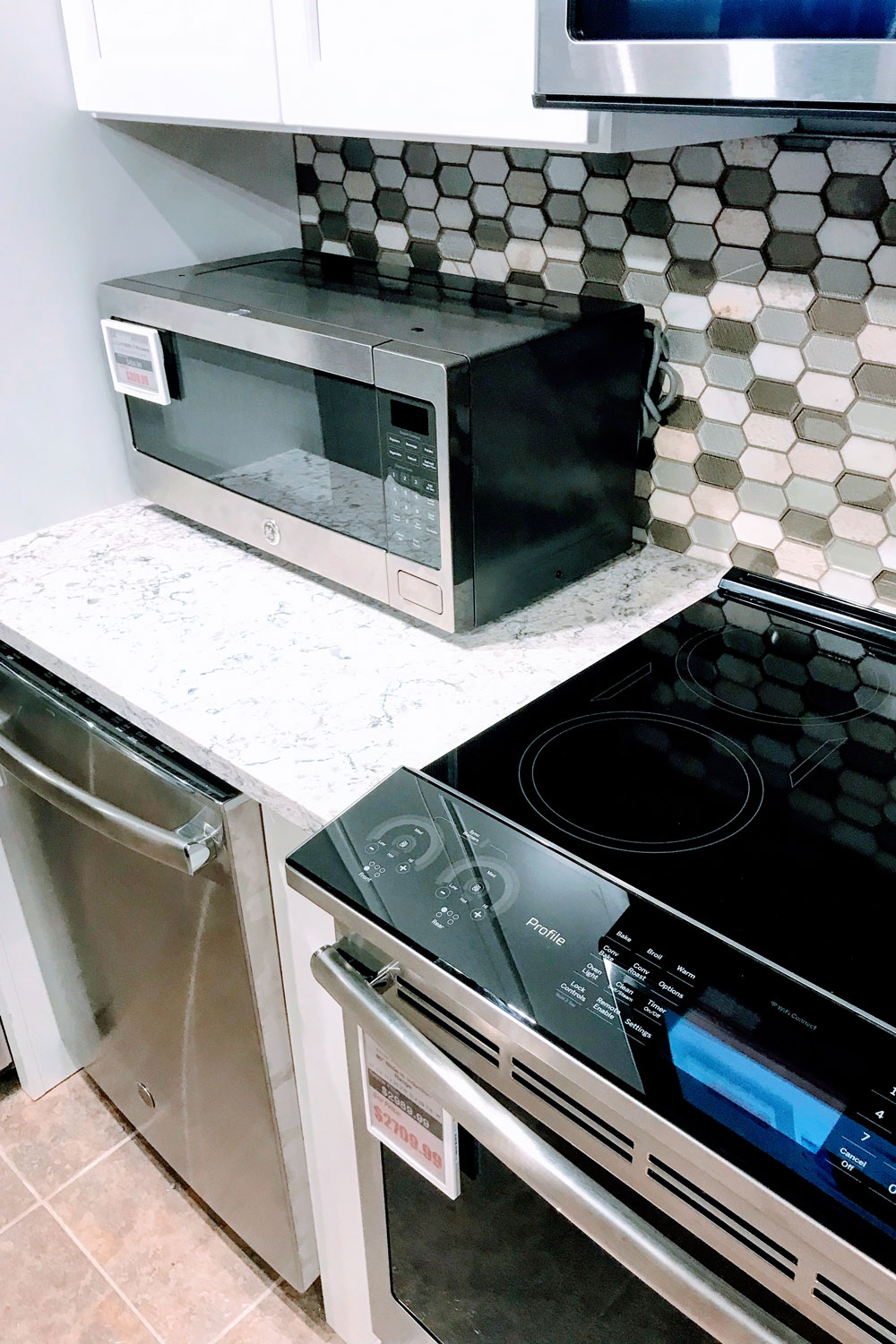 Kit Ranges
What type of power supply works best for your home? (Electric, Natural Gas, Propane, or Dual Fuel)
Some ranges are not convertible to propane, so make sure you are purchasing the correct fuel type
Make sure you have adequate ventilation for your new range
Refrigerators
Measure your current space, including height and width, available. Avoid measuring your current refrigerator as your space may support a larger unit!
Measure the maximum depth you would like the refrigerator to stick out; new units can be much deeper!
Confirm what door swing you will need for your space
Most top and bottom mount refrigerators are field reversible, meaning they can be hinged from either side
Dishwashers
All dishwashers have different loading capacities
For best results, bring a sample of your current dishware to be sure that you are satisfied with loading capability and capacity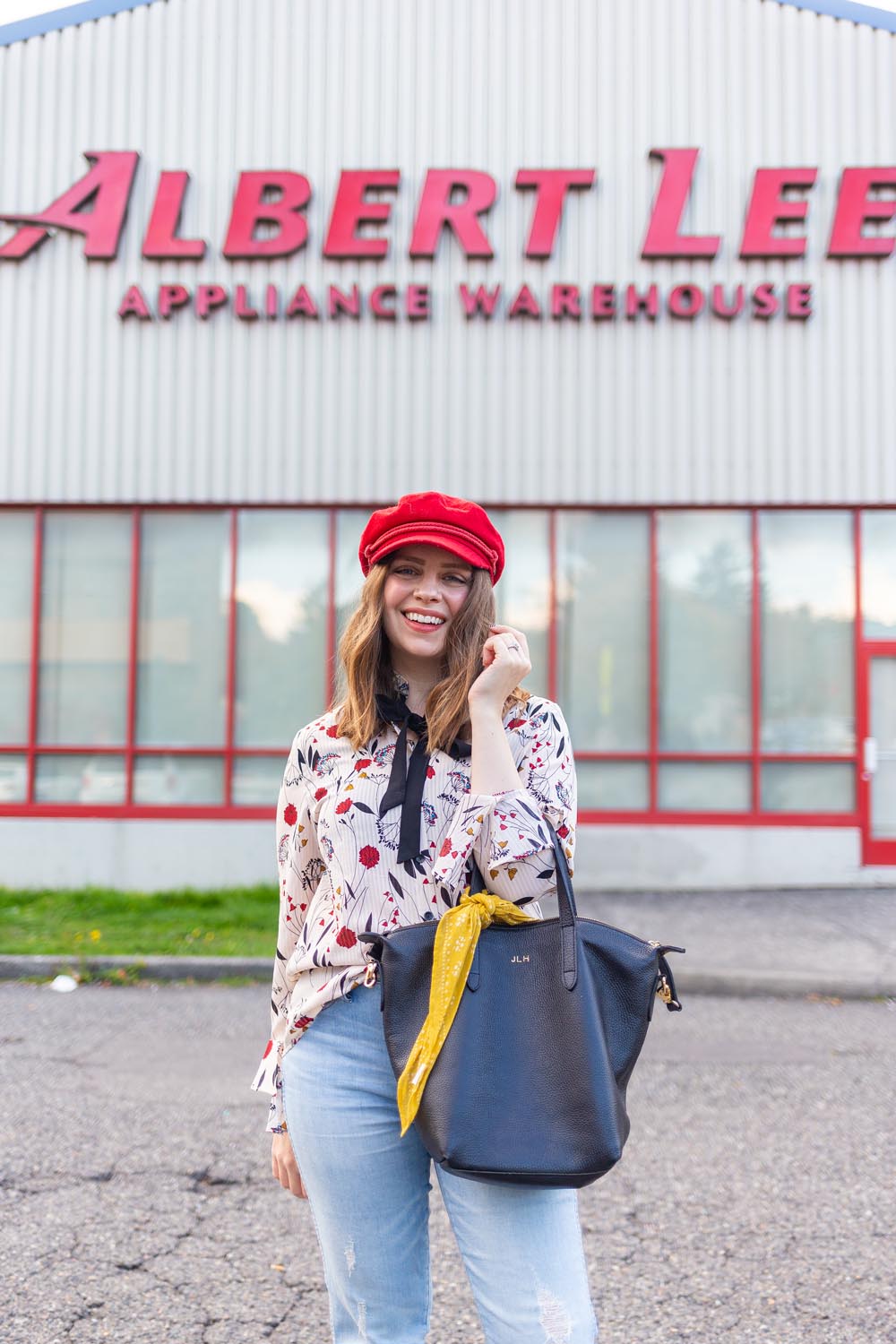 What to Bring to the Warehouse Sale

Bring a valid ID for security. Your ID must match whoever is making the purchase
If you are tax-exempt, be sure to bring a hard copy of your resale certificate
An acceptable form of payment: Cash, Check, Visa, Mastercard, American Express, Discover, or finance through Wells Fargo
If using a debit card, be sure to get pre-authorization from your bank as most have set limits for your security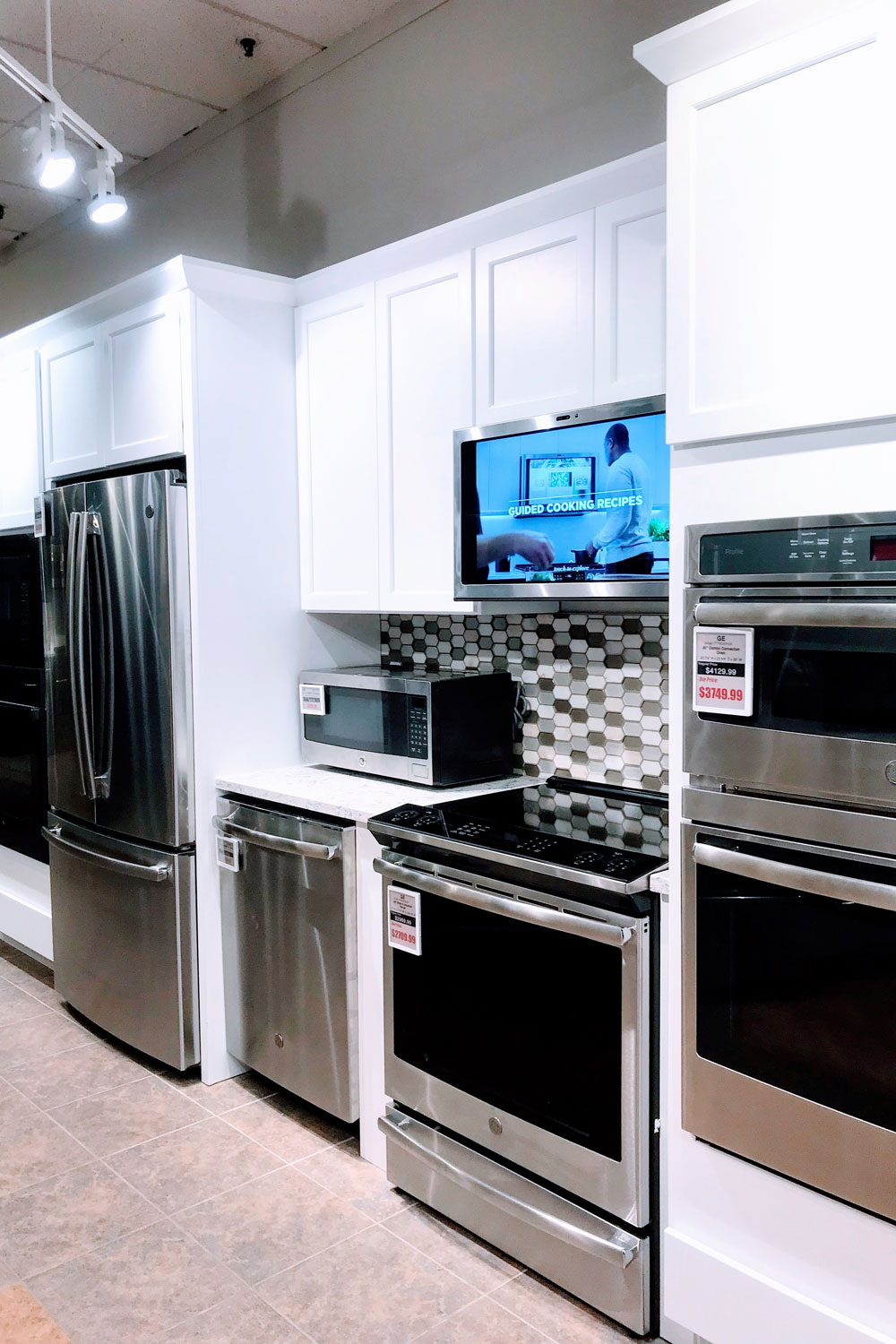 Before you head out, double-check you have the items above, have taken your measurements and have easy access to them, and have called your bank or credit card company to ensure a seamless checkout! Finally, be first in line for all the details from Albert Lee Warehouse Sale by signing up for their email list by October 25th here and receive a $50 coupon valid on orange tag merchandise. Happy appliance shopping and I look forward to seeing you at the sale!

Have you shopped the Albert Lee Warehouse Sale before? Are you thinking of remodeling your home and/or upgrading your appliances in the near future? I'd love to hear about it in the comments!