Unpopular opinion time: I'd be lying if I didn't say that I was slightly disappointed by the Bahamas and cruising in general.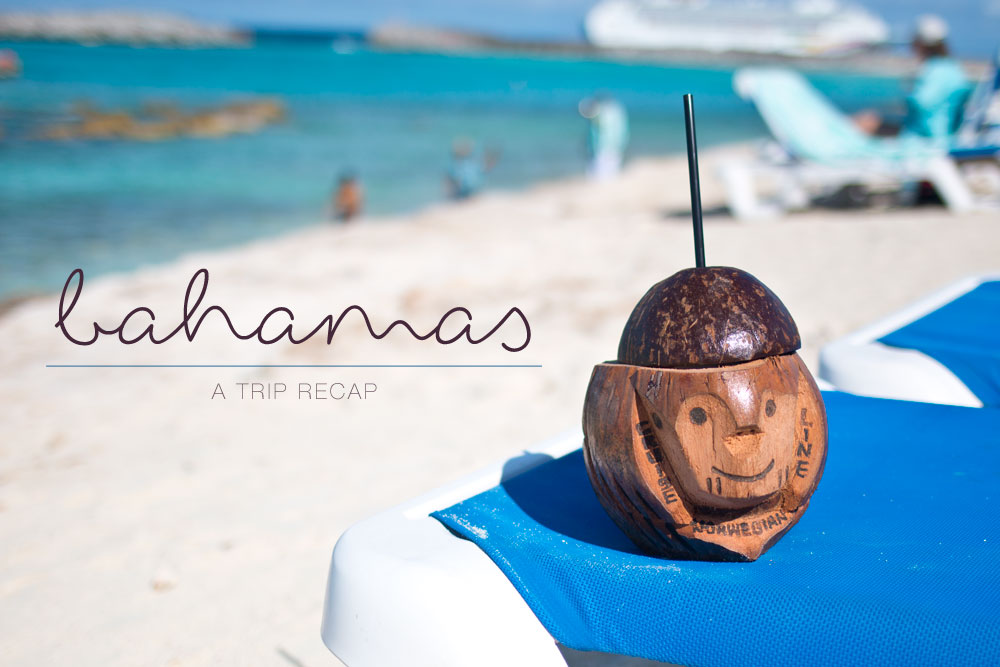 Don't get me wrong, it was a beautiful place, full of sandy beaches, color, and sun (well, one day at least.) But I guess I had expected more culture and life. What you see when you get off the boat doesn't seem real – it's all set up for tourists. And as soon as you get back on the ship, they pack up and leave. When you walk by the stands owned by locals, you're hollered at to come and look in their space of the Straw Market where they insist on trying to "strike a deal" with you.
*Warning: Mega photo dump ahead. Continued after the jump for the benefit of your browser. ;)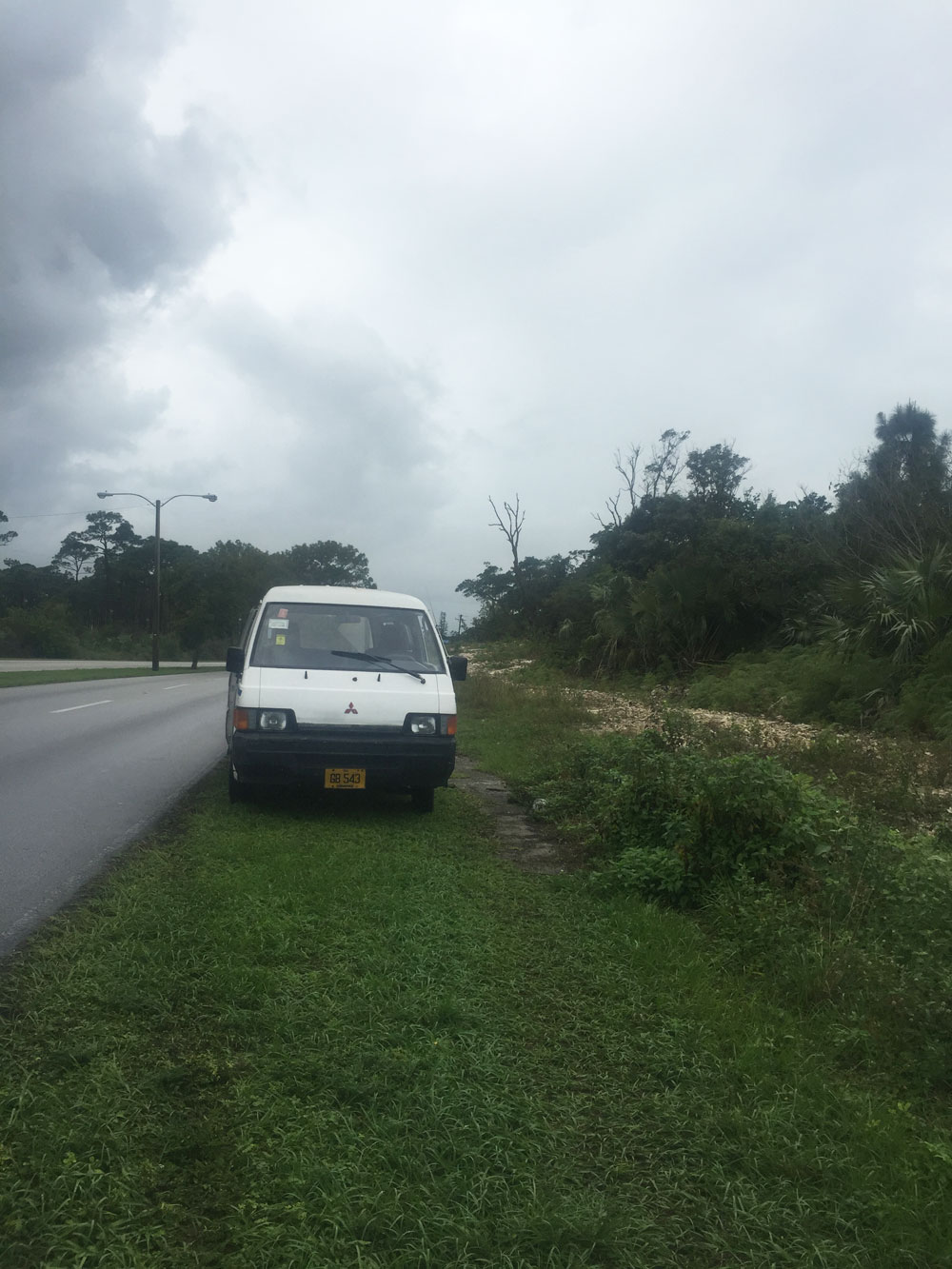 Our broken down taxi on the way to Port Lucaya Marketplace in our first stop, Freeport, Bahamas. Here it lies, in all of it's sad glory. It puttered along for about 10 minutes until sputtering to it's death. Bless its heart.
But as I mentioned in my last post on the Miami portion of our trip, I'm not one to love the touristy thing. I like eating at all sorts of places, from dives to funky to fancy, trying local cuisine, walking around the streets of cities, and just exploring. There wasn't much of that here – everything was a tourist excursion with a bunch of other cruisers. And some of the prices on that food? Insane. A little hole in the wall had a salmon lunch for $40. Considering that's what I'd expect to pay for fresh salmon at a fancier restaurant in downtown Seattle, I think that's the "gullible tourist" rate.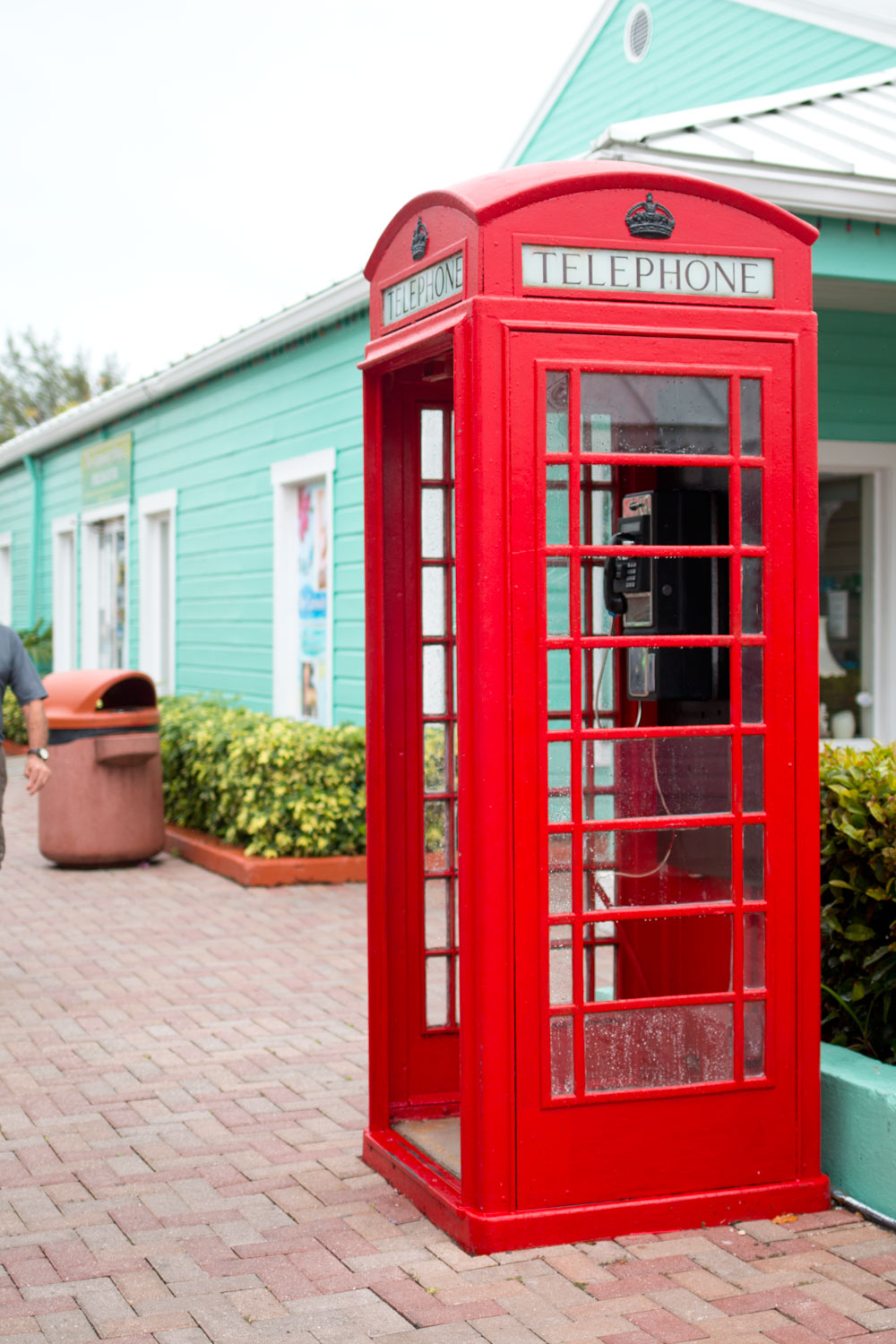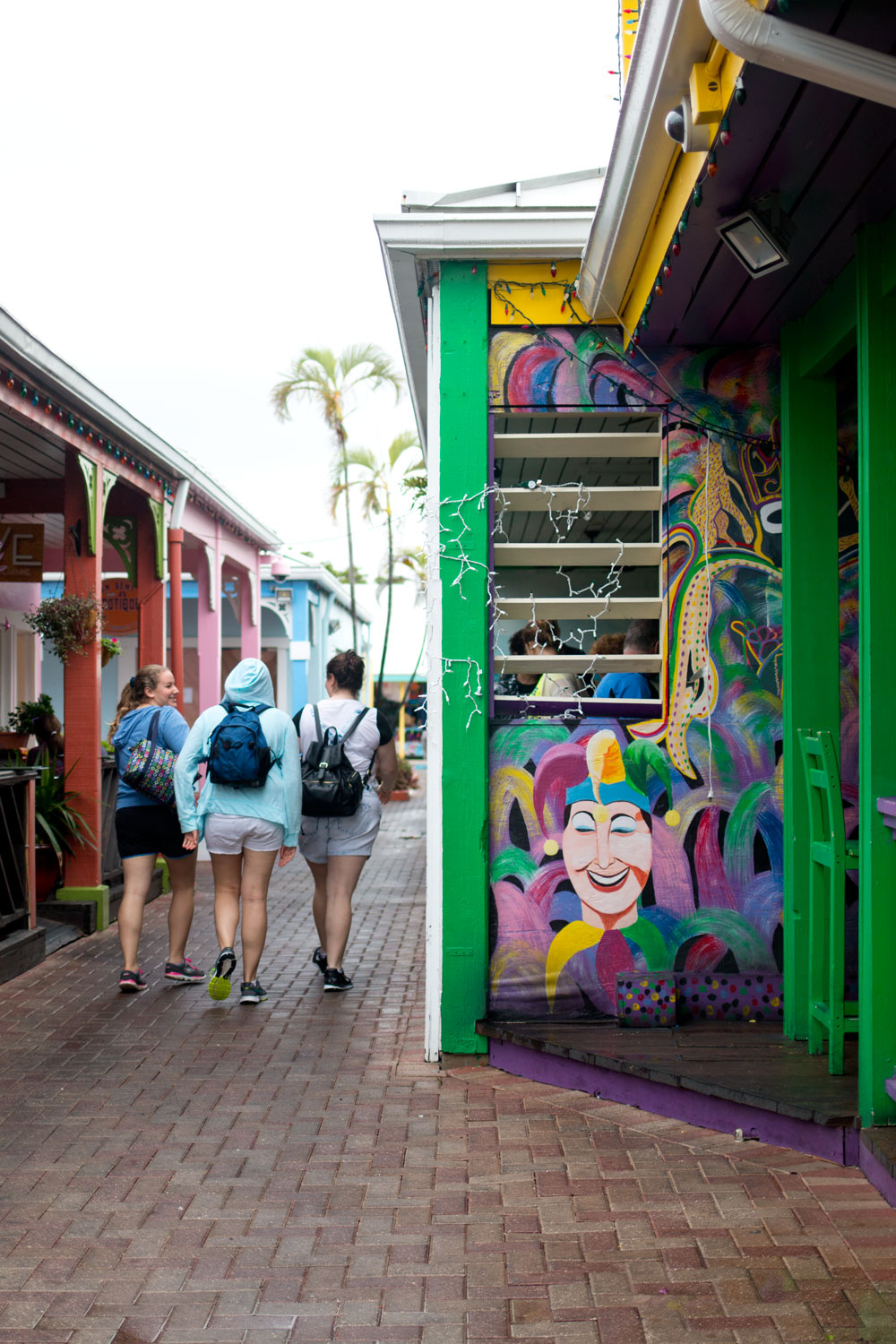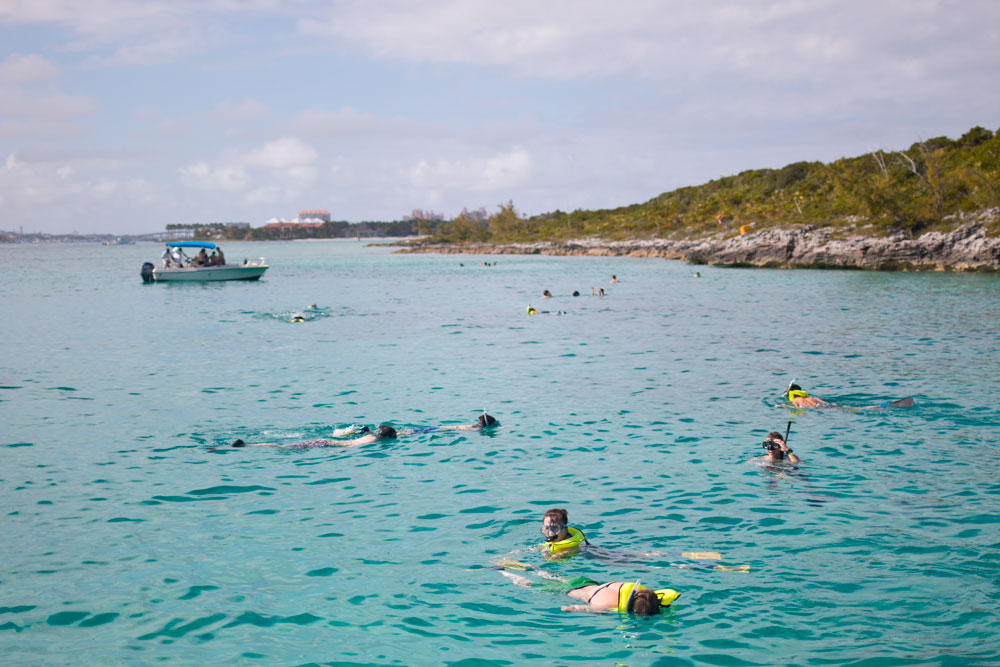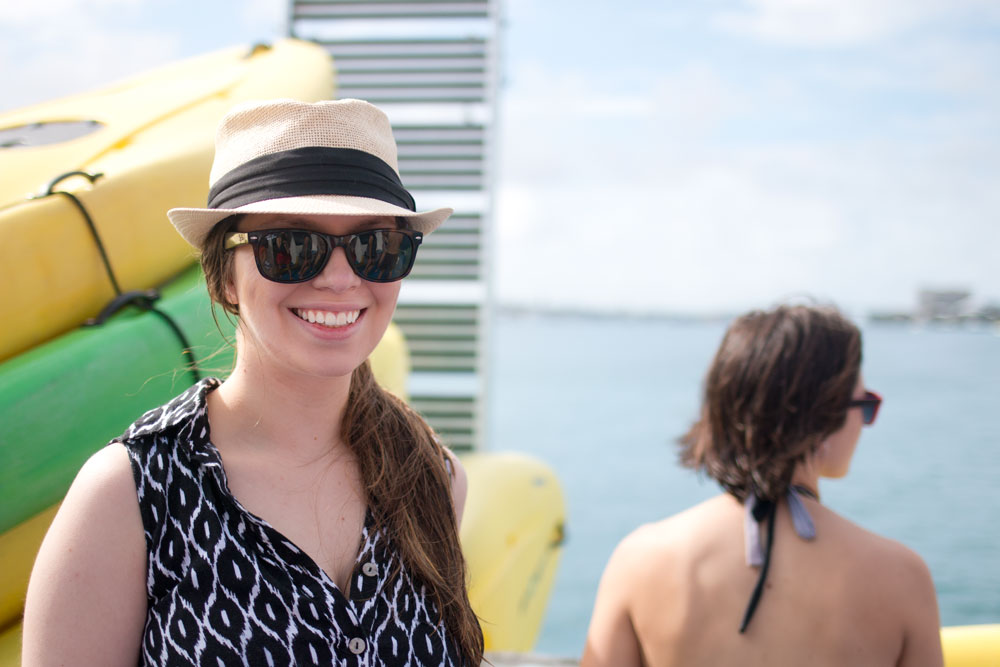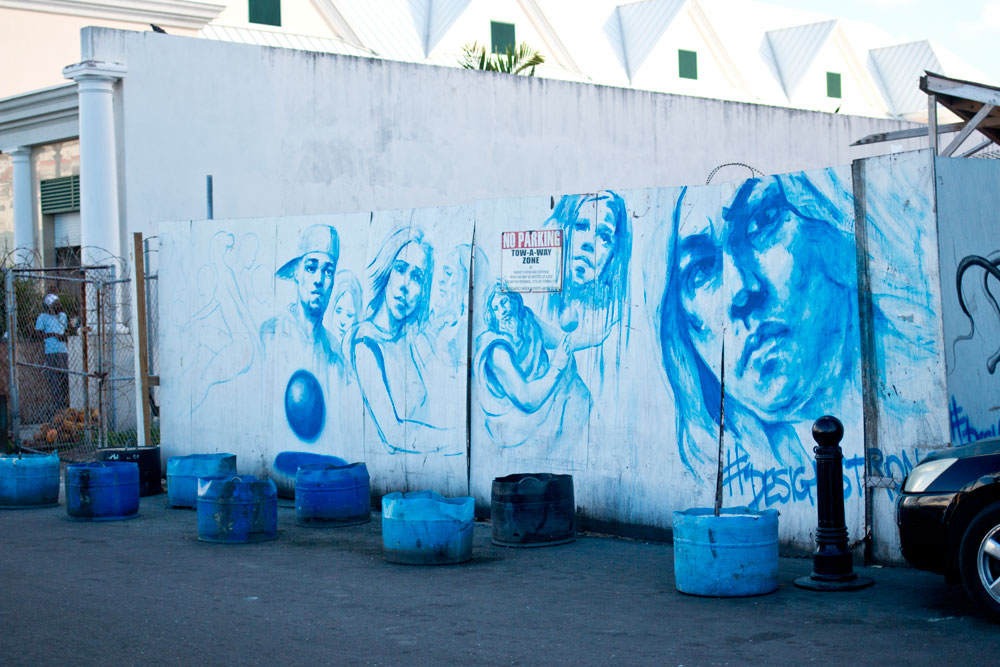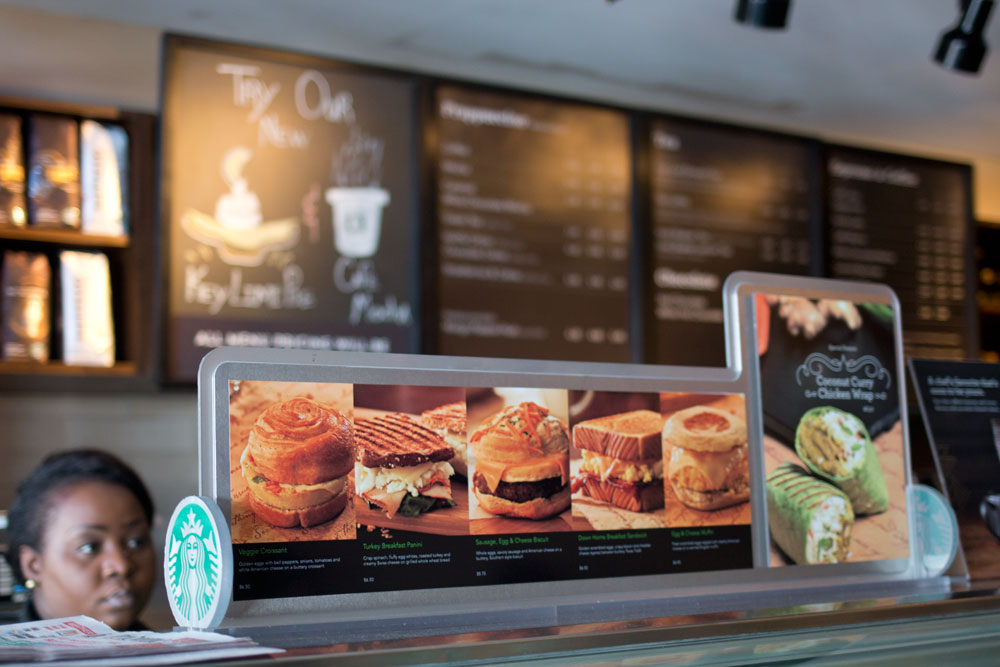 Um, pretty sure they have the superior Starbucks breakfast menu… Just saying.
As for the cruise itself, we were aboard the 4-day Bahamas cruise on the Norwegian Sky. This was my first cruise, and I didn't know quite what to expect. Honestly? It was not quite as nice as what I'd imagined. The boat… was small. The food was uninspired. I had been dying for real cheese, so I mistakenly ordered their Brie appetizer at the sit-down dinner one of the nights. It was not Brie, instead it was some imposter cheese that tasted like Mozzarella. It happened again when they had a "Brie and toast" appetizer in the buffet, that was nothing more than half a fig, half of a grape, a piece of lettuce, a piece of bread, and some imposter cheese cut into a wedge on top. I wanted to cry. This girl just wanted some Brie, damn it.
The entertainment was fun, but some nights there wasn't much to choose from and the shows they did have were so full that you had to show up super early to get seats… or it was standing room only.
I promise I'm really not complaining about the trip, I still had a lot of fun. BUT, if I said it was the most amazing cruise and destination ever, you went there and hated it, I would feel horrible. What I did love? Taking a week off of work. Reading 4 (or was it 5?) books. Not having a schedule to follow or a growing to-do list. Being able to see a new part of the US and go out of the country for the first time (not including Canada.) That part made it worth it. And forever the Norwegian Sky will be known as the boat that served me the fake Brie, twice.
Have you ever been less-than-enchanted with a vacation destination?