Product Samples // A gift card was provided to me to purchase some of the products in this post from Bartell Drugs. All opinions and selections are my own. :)
It's no secret that trying new makeup brands is one of my favorite things. It's especially fun if that brand also happens to be local (from Oregon) and focuses on natural ingredients. Which brand am I talking about? Pacifica, of course!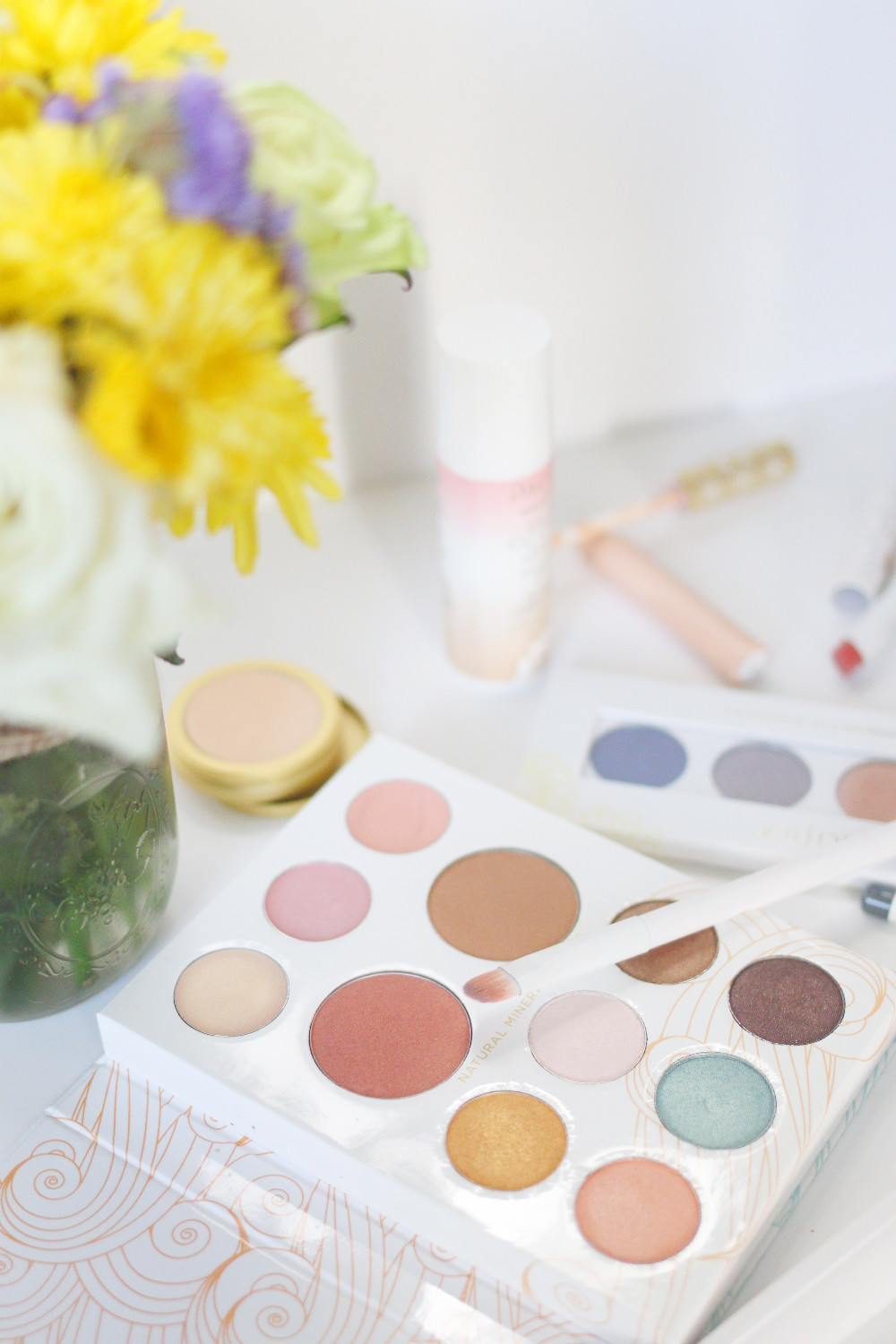 Pacifica Beauty Review & Tutorial
Earlier this month, Bartell Drugs celebrated all things beauty during their annual Beauty Spring Sale. They had makeup demos in store, which I was lucky enough to receive, plenty of sales, and special discounts with purchase, like free gift cards. After my mini makeover, I couldn't wait to shop the sale, and I picked out a few goodies from their newly carried Pacifica line.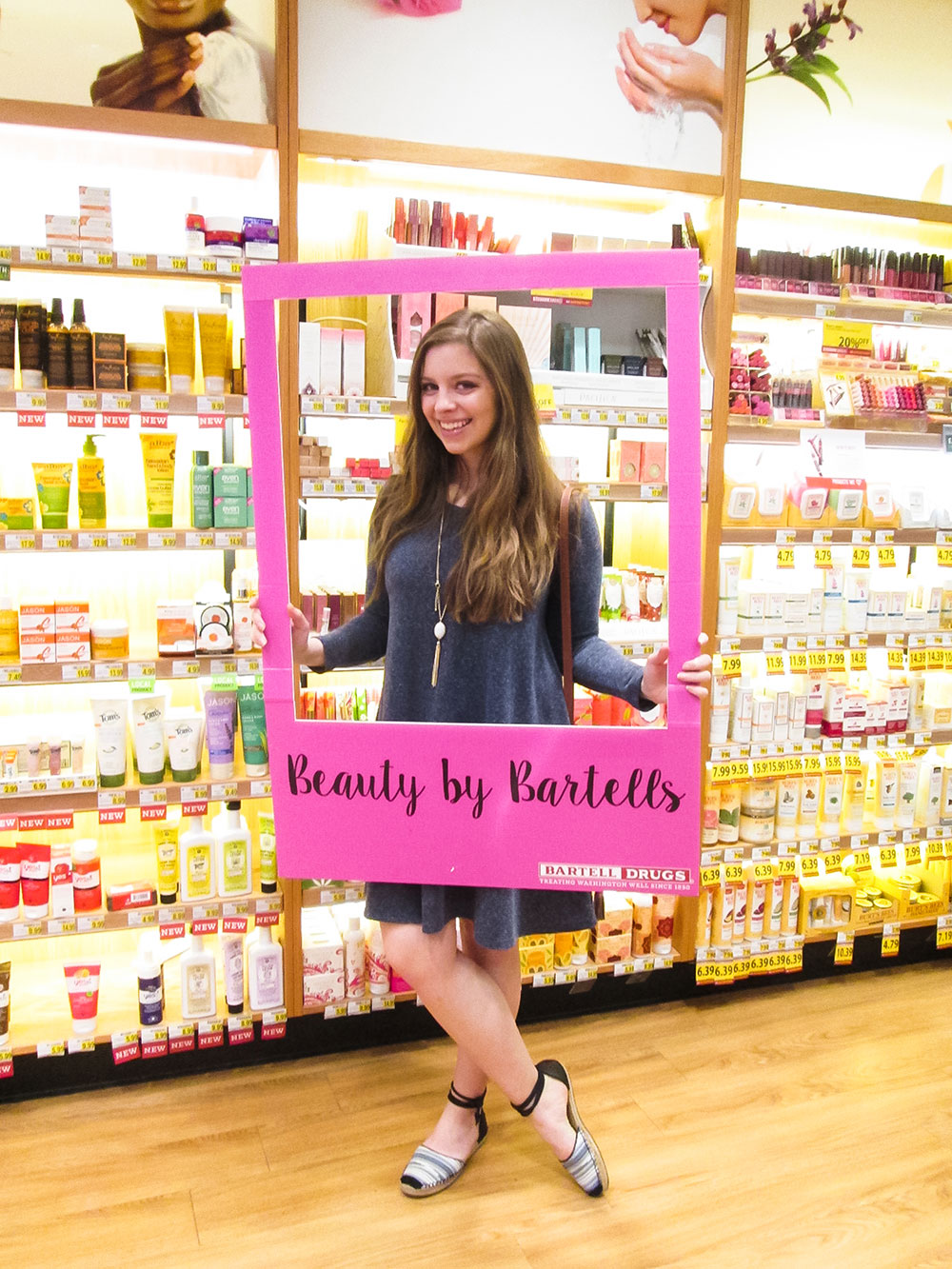 I've tried a few things from Pacifica over the years, like their perfume, lip color, and eyeshadow, but had yet to own enough products to complete a full face tutorial. I thought it would be fun to get everything, from foundation to concealer to lip products and share my thoughts in a first impressions tutorial! Plus, boasting all-natural ingredients, I couldn't help but be curious about how these would compare to other drugstore favorites.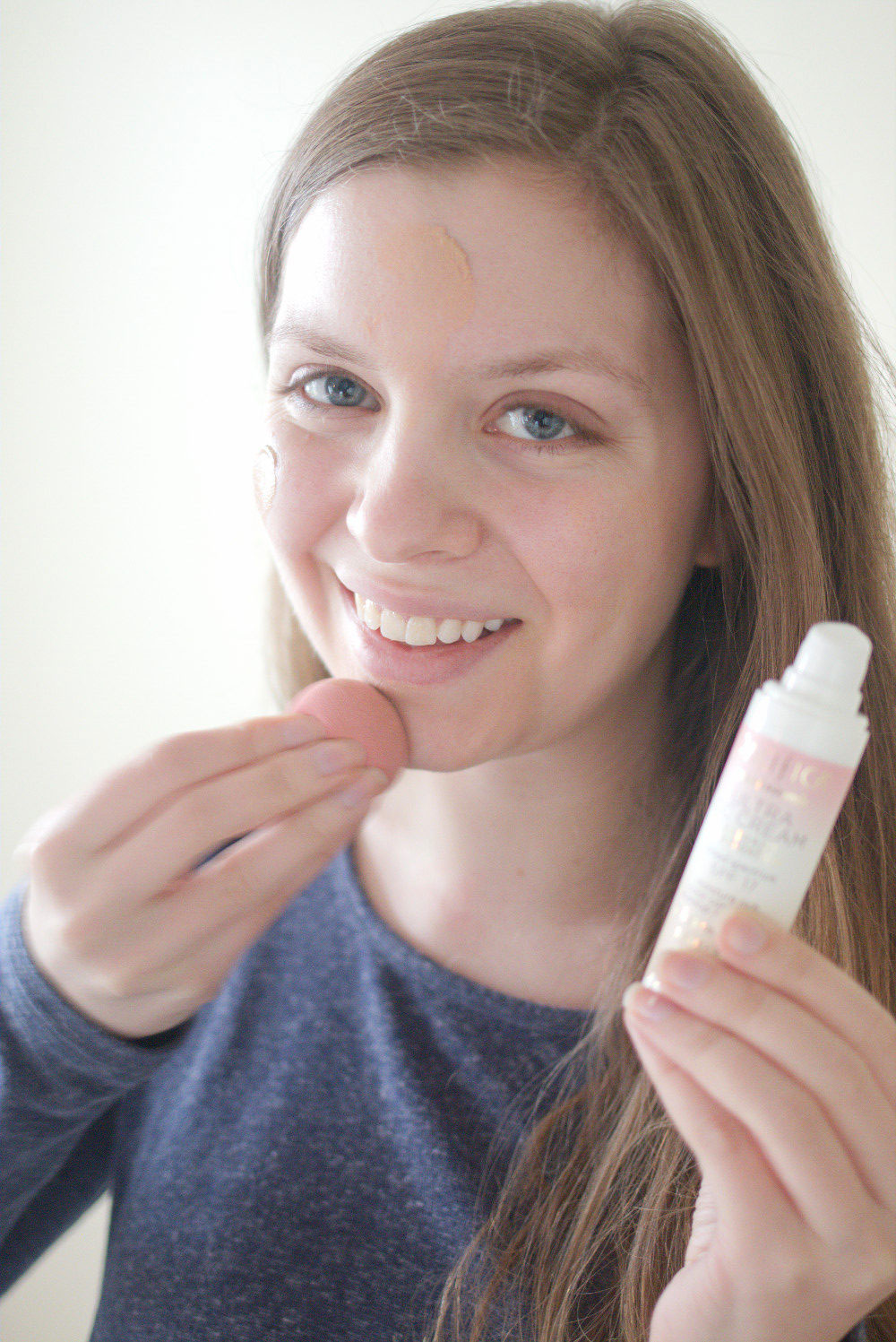 The first thing I grabbed was a product for foundation. I'd heard great things about their BB Cream, but unfortunately, it was already sold out in my shade. Instead, I opted for the CC Cream, which actually ended up being a great choice. It's lightweight yet provides enough coverage to correct redness and small break outs. I did find Light/Warm to be a tad too dark but post-Vegas trip; it's now the perfect shade.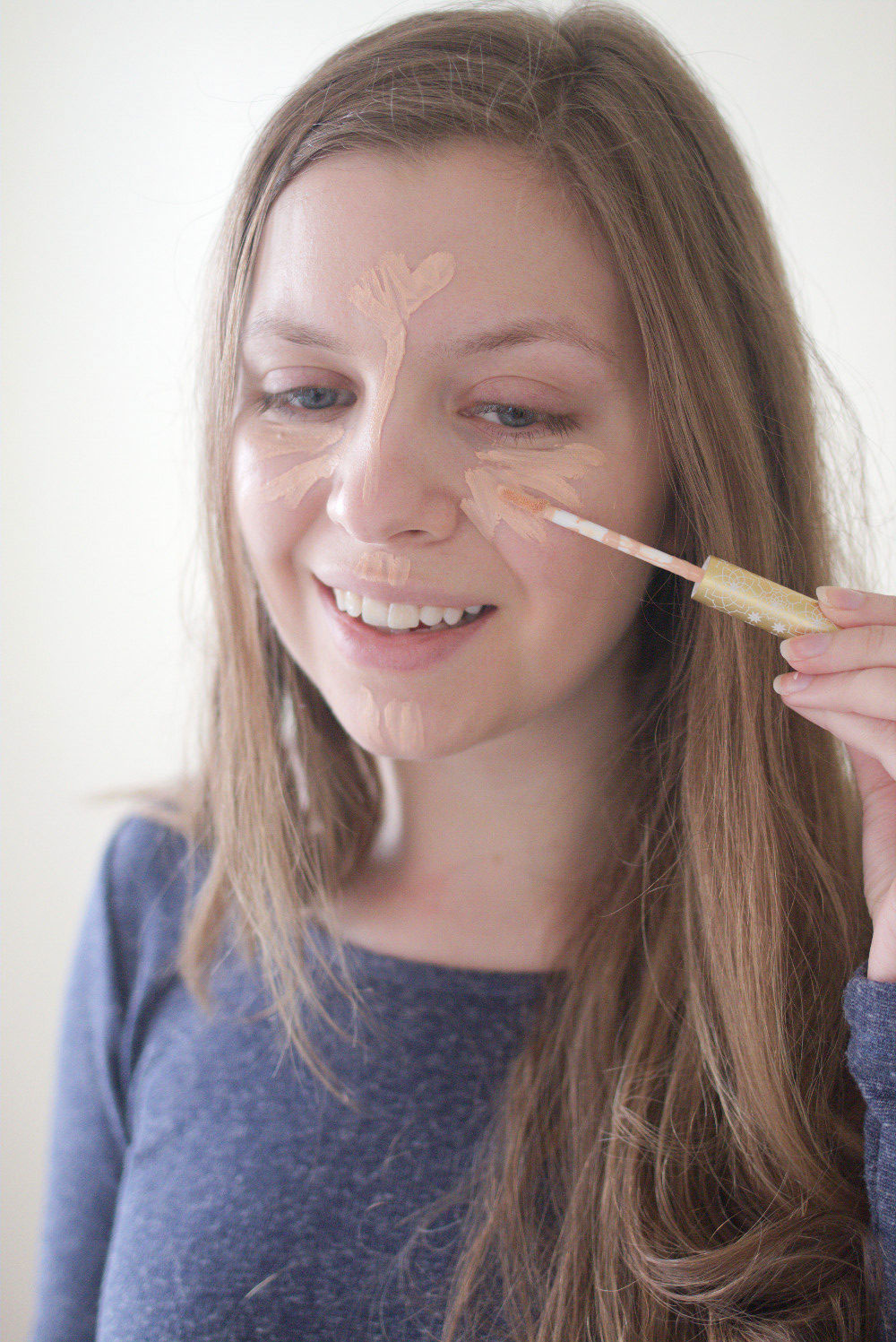 The Transcendent Concentrated Concealer was my pick to brighten up the darker parts of my face, like under my eyes. I also used the concealer to add light to the top of my face, between my brow bone, and down the bridge of my nose. It blended out easily with my Beauty Blender, and the color was a great compliment to my skin and the foundation I chose.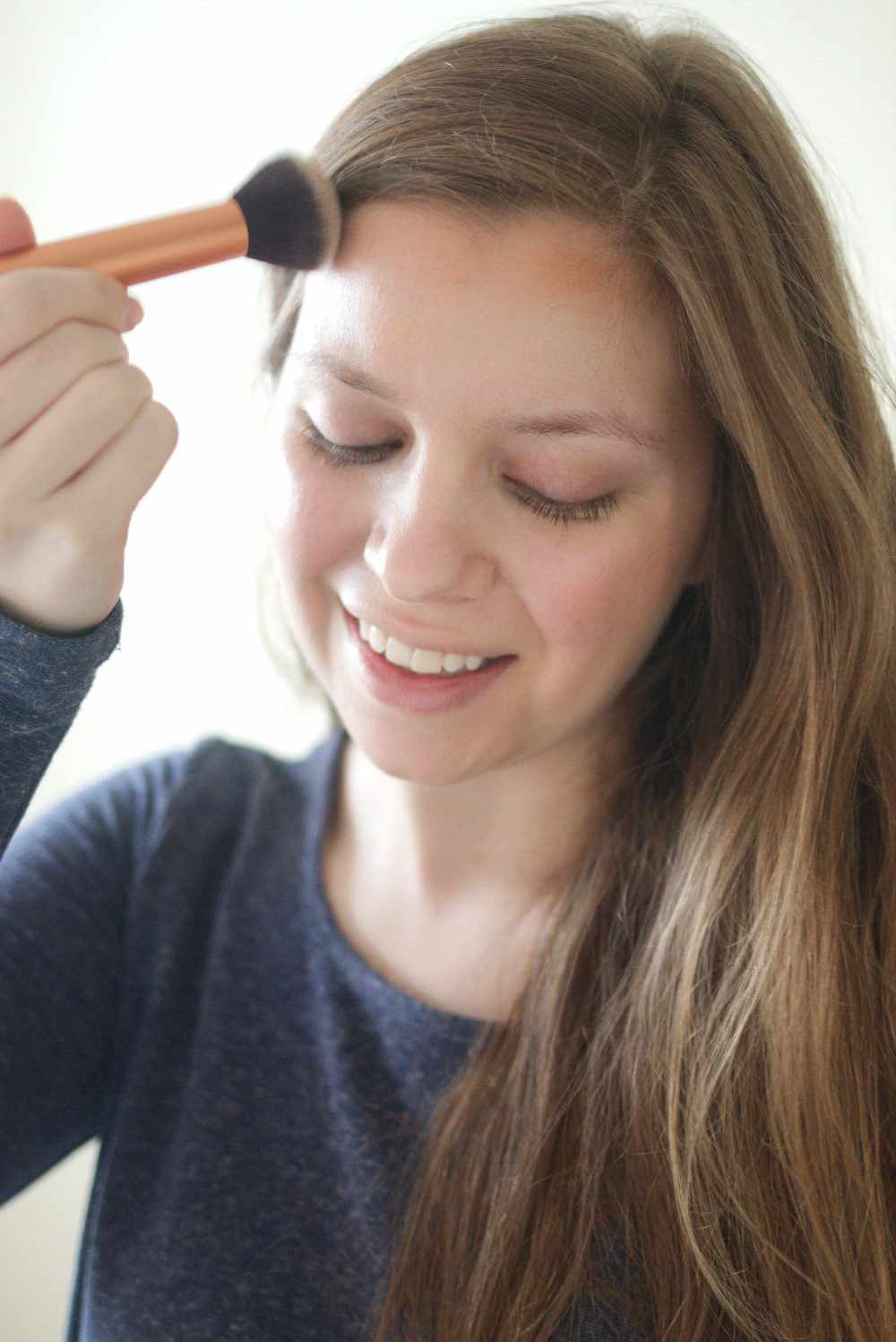 To add color and warmth to my face, I went for the Solar Mineral Palette, which is your all in one, travel BFF. It has lip color, blush, bronzer, and eyeshadow all in one convenient palette. For this look, I grabbed the bronzer and applied it to the edge of my hairline and around the temples.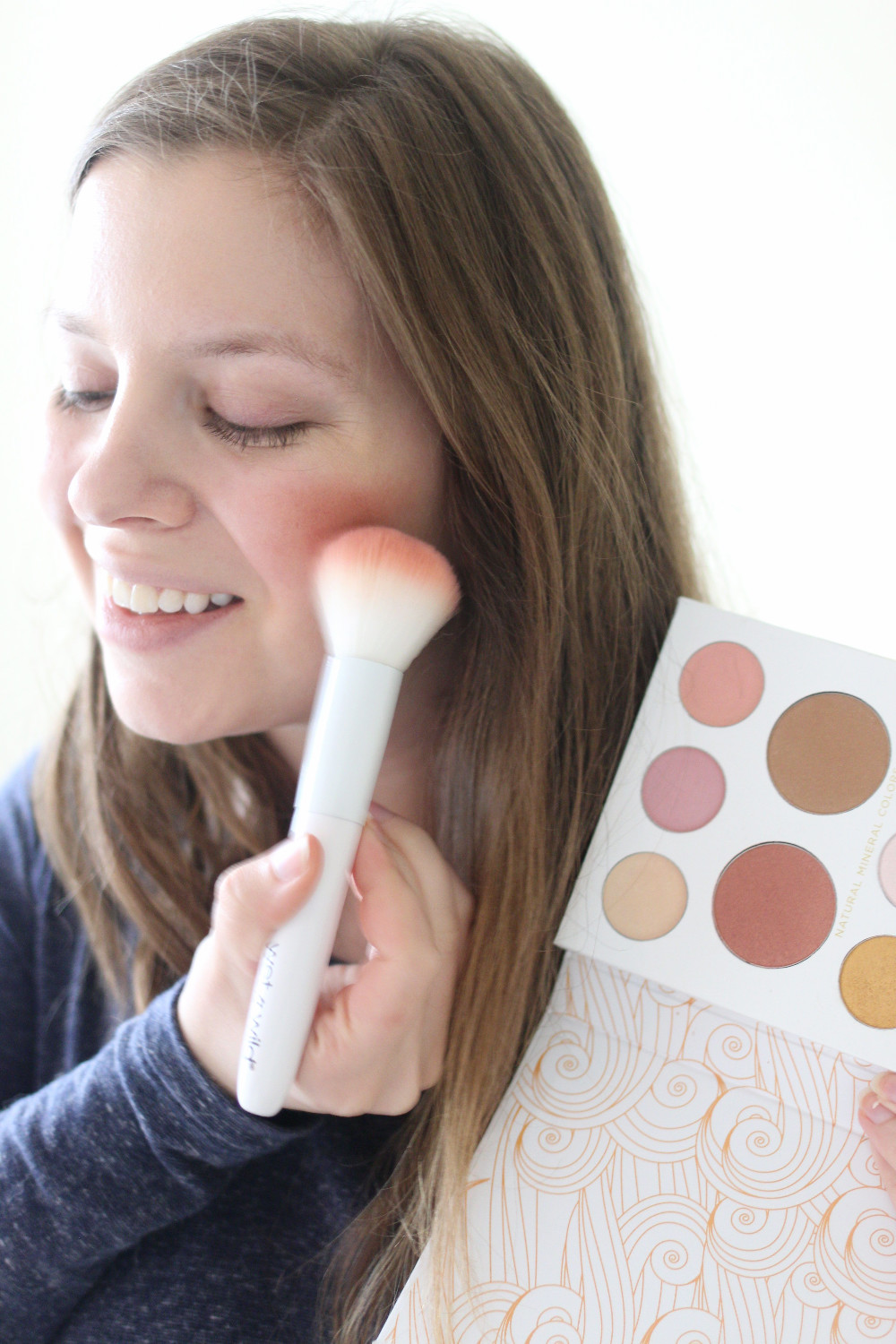 I also applied the blush color to the apples of my cheeks. This blush is incredibly pigmented and I did have to grab my Beauty Blender with what was left of my foundation to blend it out.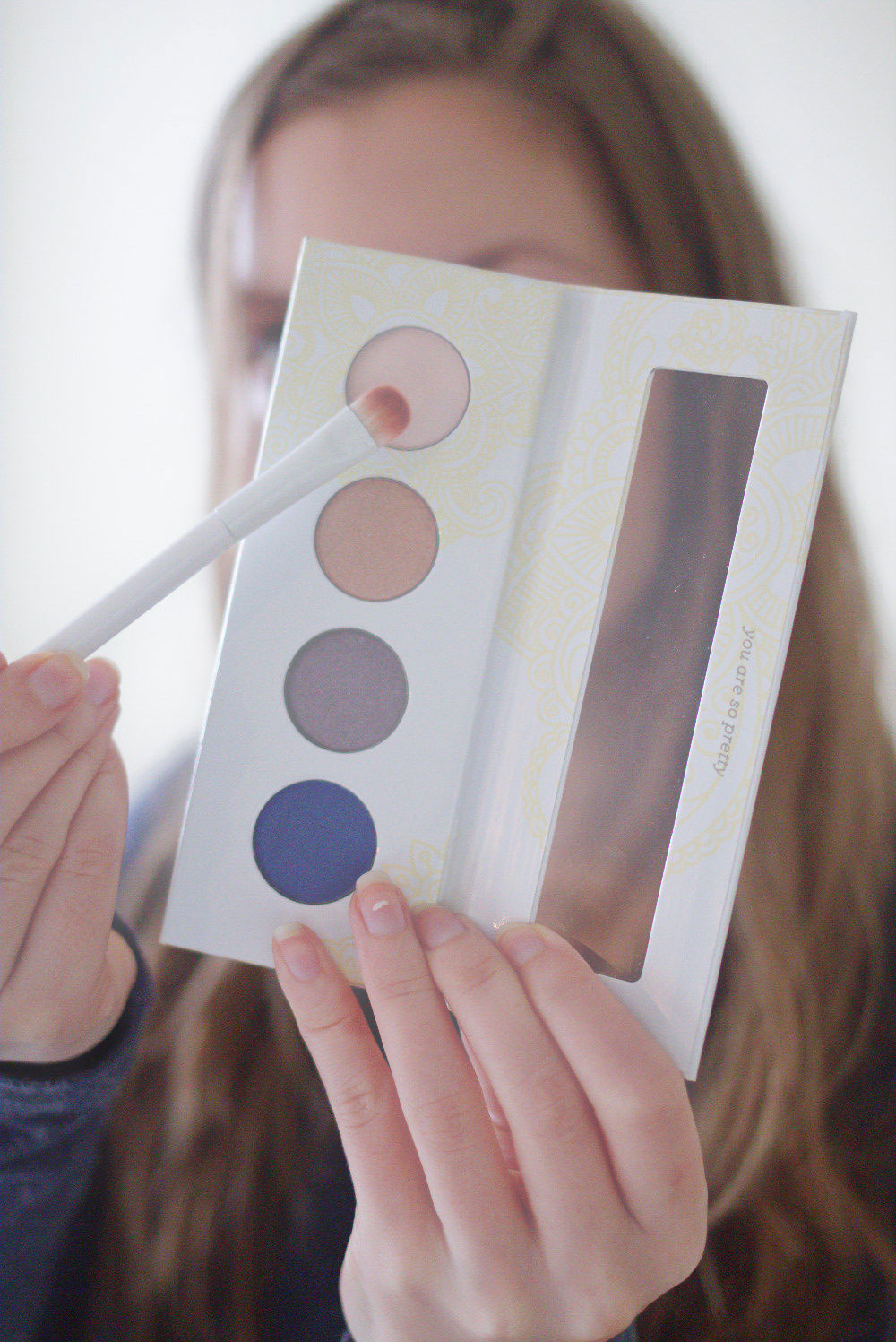 I also couldn't leave without a new eyeshadow quad. The makeup artist on site used this one on me, and I loved the brown tones and the blues in this. I did notice that the pigmentation of the blues was a bit lighter than expected, but I was going for a very natural look with this makeup look, so I think that it worked in my favor. Next time I'm going to try to build these up more to see if I can also use it to make a dramatic blue smokey eye look.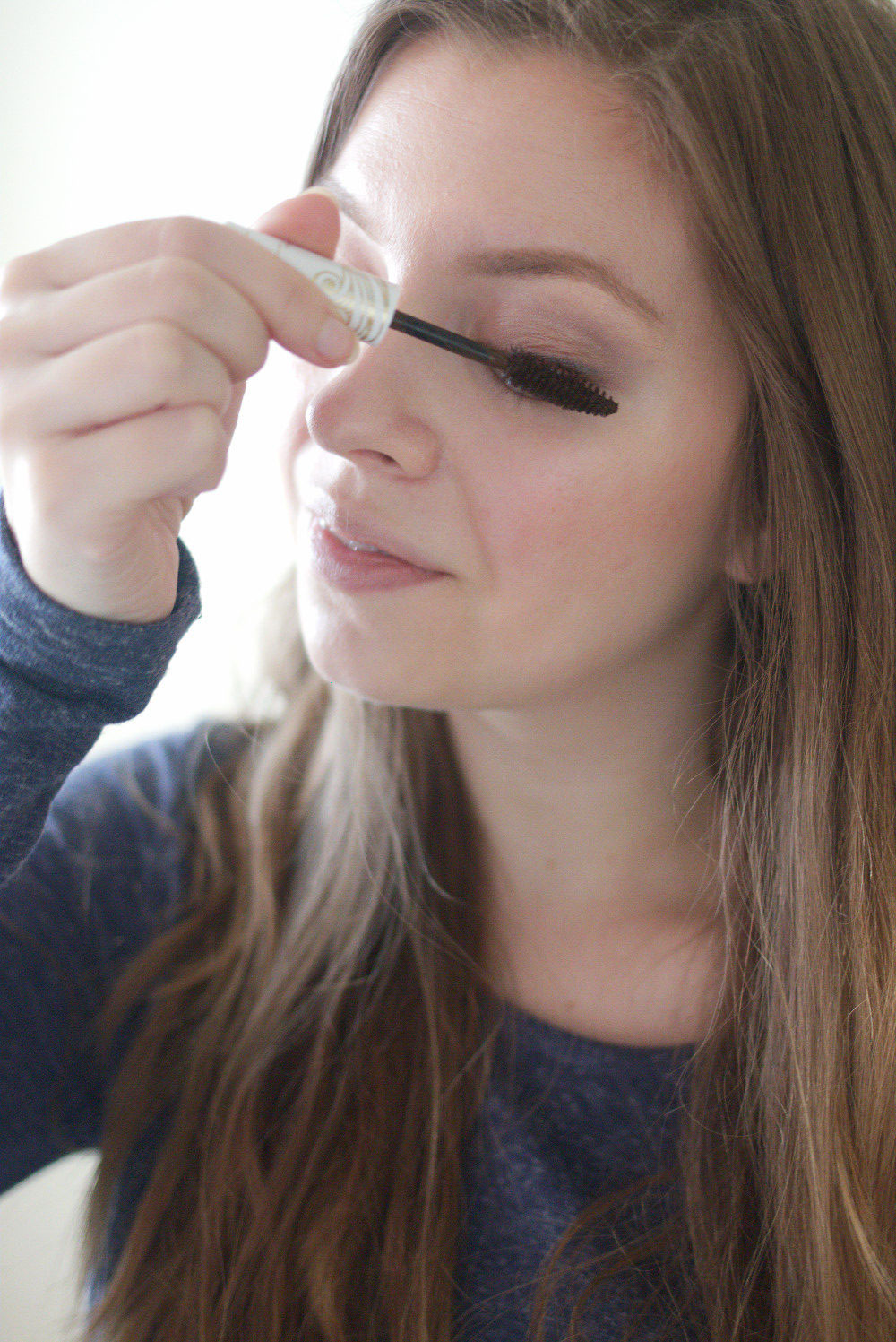 To round out the eye look, I applied the Stellar Gaze Mascara in Stardust (a dark brown shade) and Eyeliner in Gun Metal, a pretty silver-gray shade that complimented the eye shadows perfectly.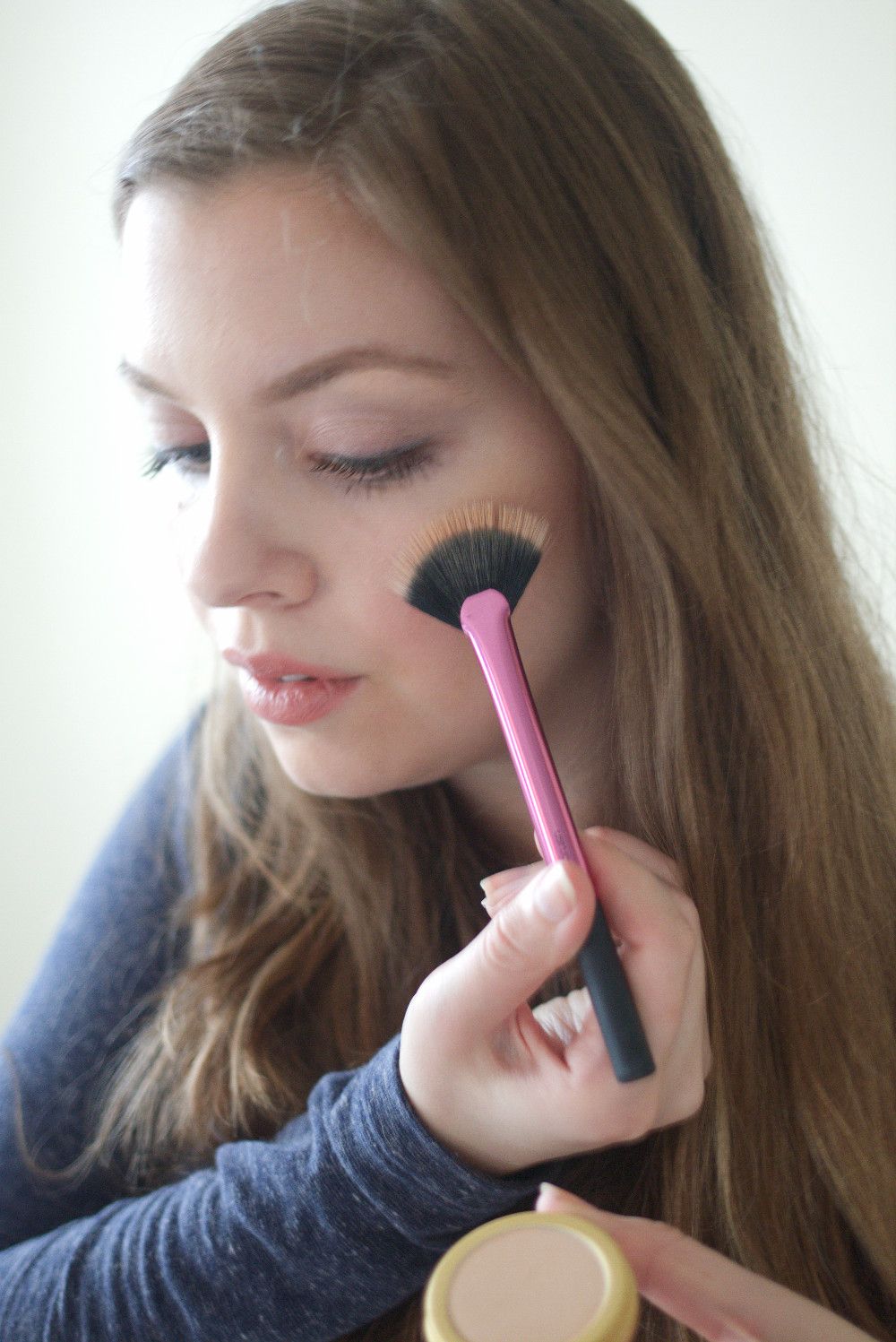 For a subtle glow, I also picked up the Golden Lotus Highlighting Powder. Of all the items I picked up, this may have been the one that I was disappointed in most. Unfortunately, I just didn't notice much of a glow from this. I think in the future I'll use this to set my under eye concealer to add a hint of brightness, but if you're expecting a real pop, this highlighting powder isn't it.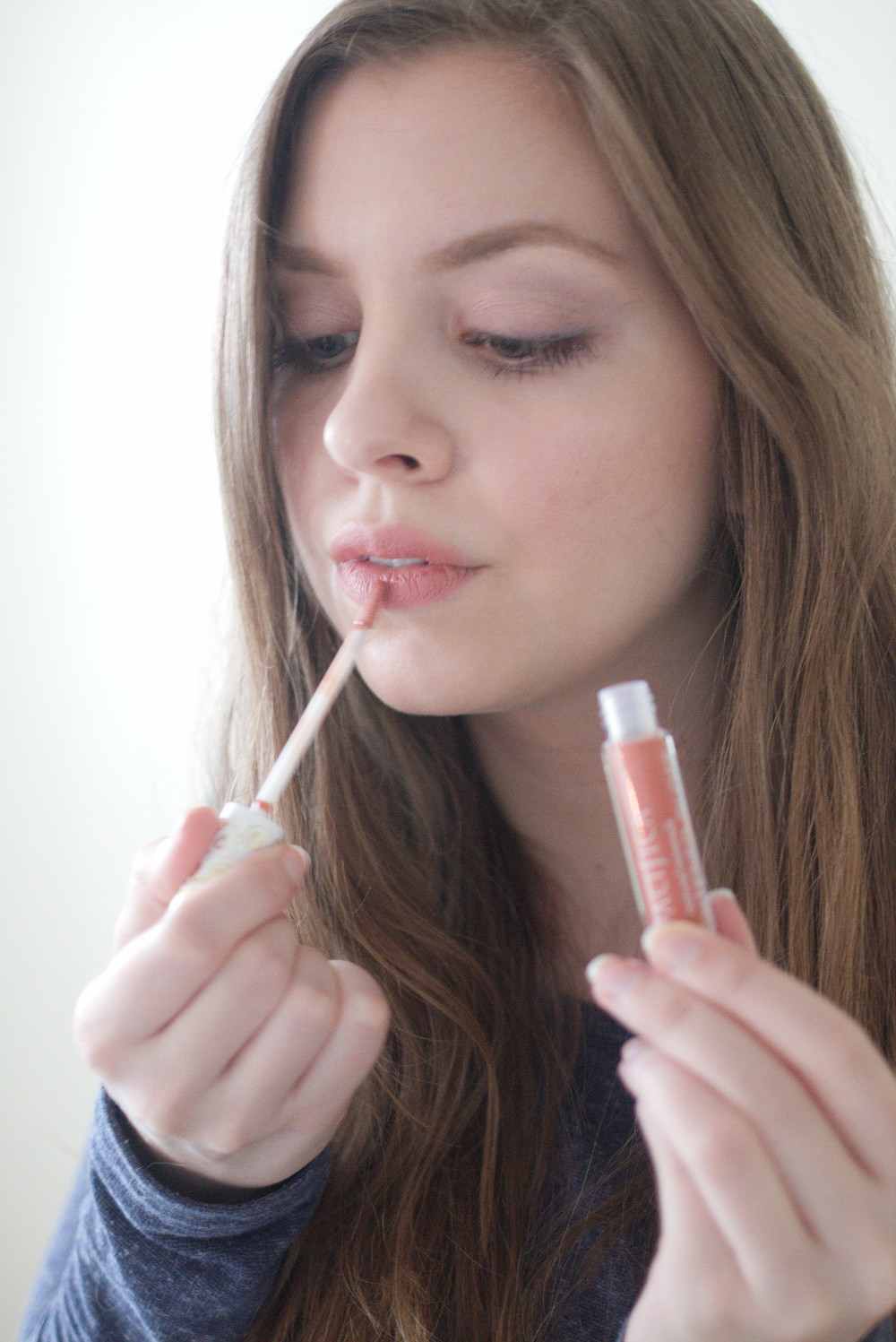 Finally, I added some color to my lips! I layered the Power of Love Lipstick in Nudie Red with the Enlightened Nourishing Mineral Lip Shine in Nudist. It took me awhile to figure out what the lip shine smelled like, but I finally figured it out. It smells just like Top Pot Doughnuts. Apparently if you need a gloss and have a craving for donuts, you'd love this one. ;) The color is pretty too, and it's not too sticky of a gloss.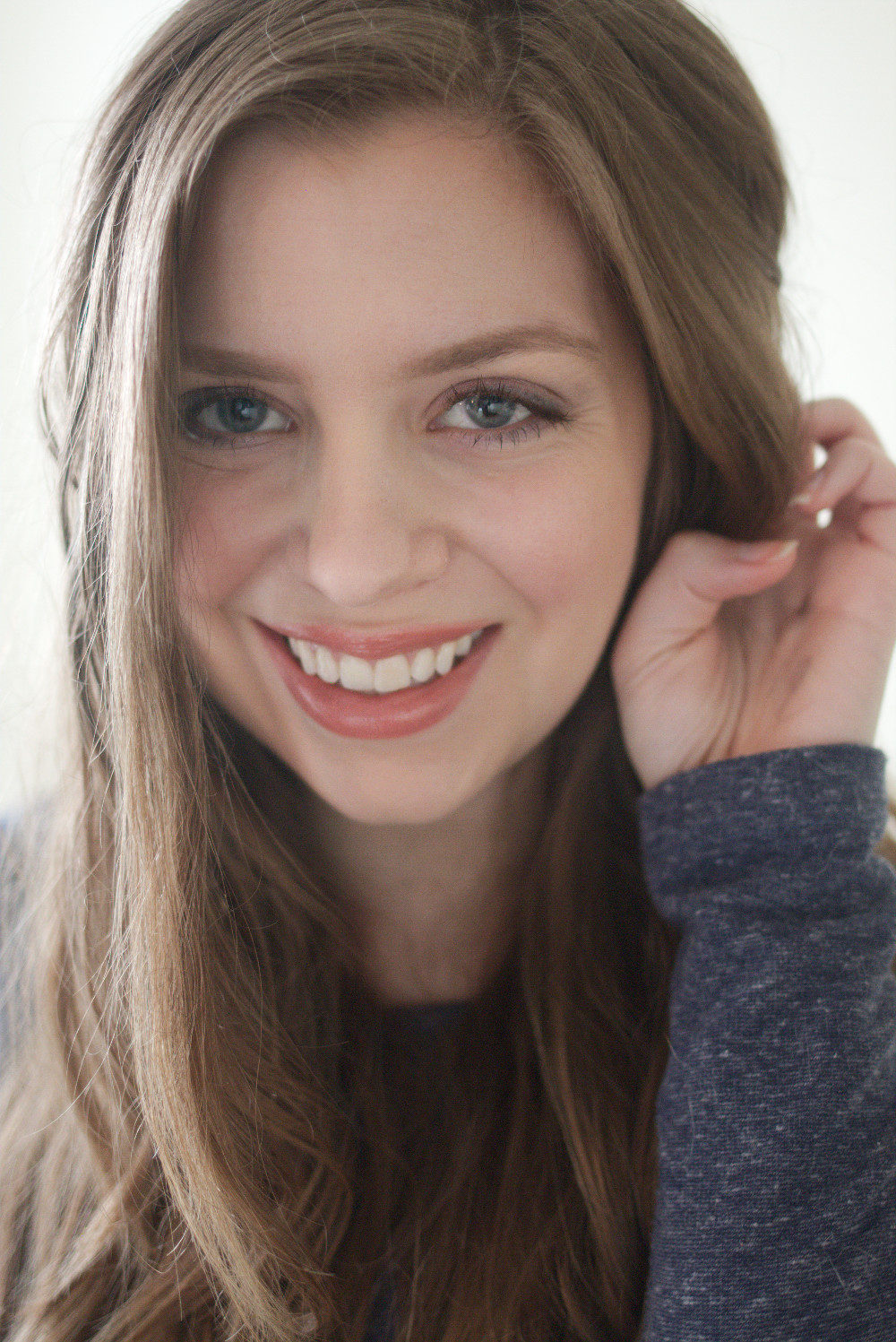 Overall, I was happy with how this look turned out. It's far from dramatic but is instead a pretty, natural summer makeup look with just enough color to make it different from the neutral brown tones I typically wear.
Have you tried any of Pacifica's beauty products? Which are your favorite? How are you wearing your makeup as we move into the warmer months? I'd love to hear all about it below!