i'm possibly one of the least athletic people in existence. working out? not a fan. playing sports? i'd rather not. watching sports? hmm… no. wearing athletic inspired fashion items? ok, maybe. this baseball jacket is totally different for me. not at all something i would normally go for. i'm much more into feminine shapes and fabrics – floral, lace, silk. so when i was thinking about what to wear, i knew i couldn't wear this jacket without totally losing my own personal style.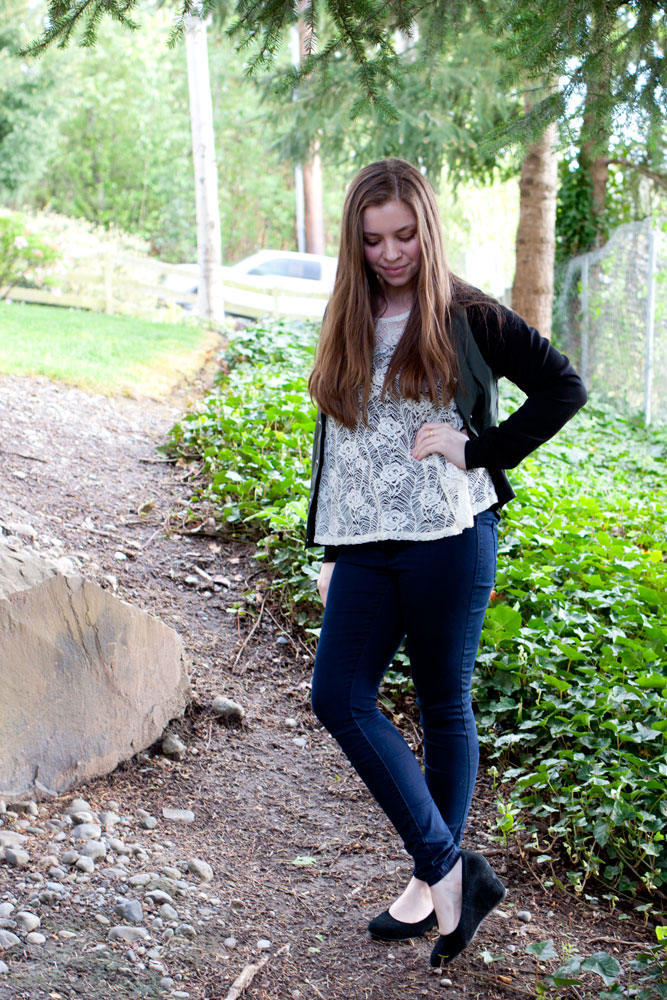 i decided to pair this baseball jacket with a more flowy lace top to better balance the lack of feminine detail and athletic shape.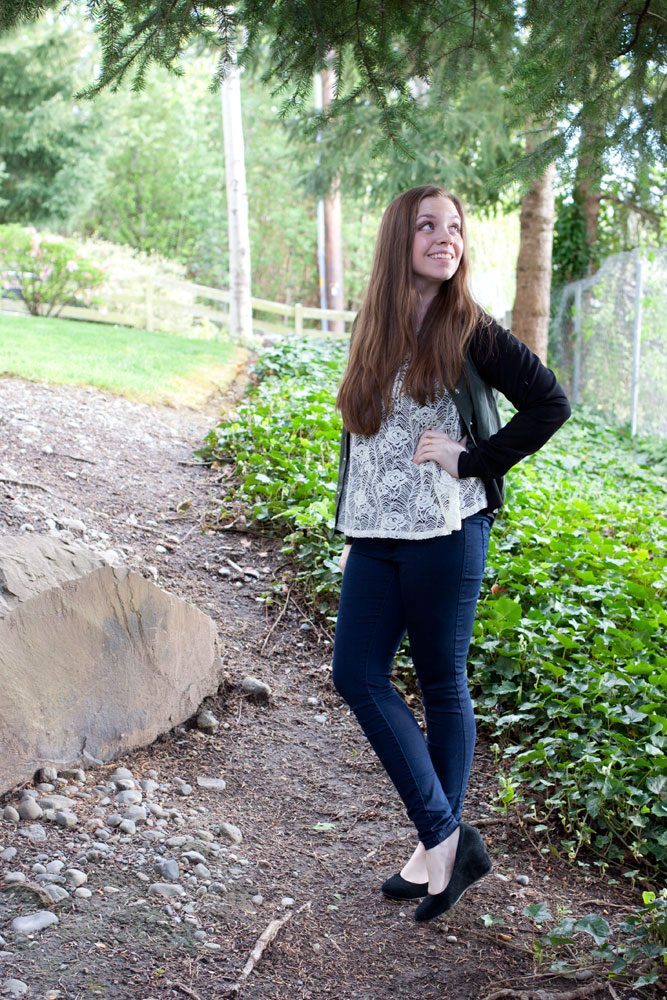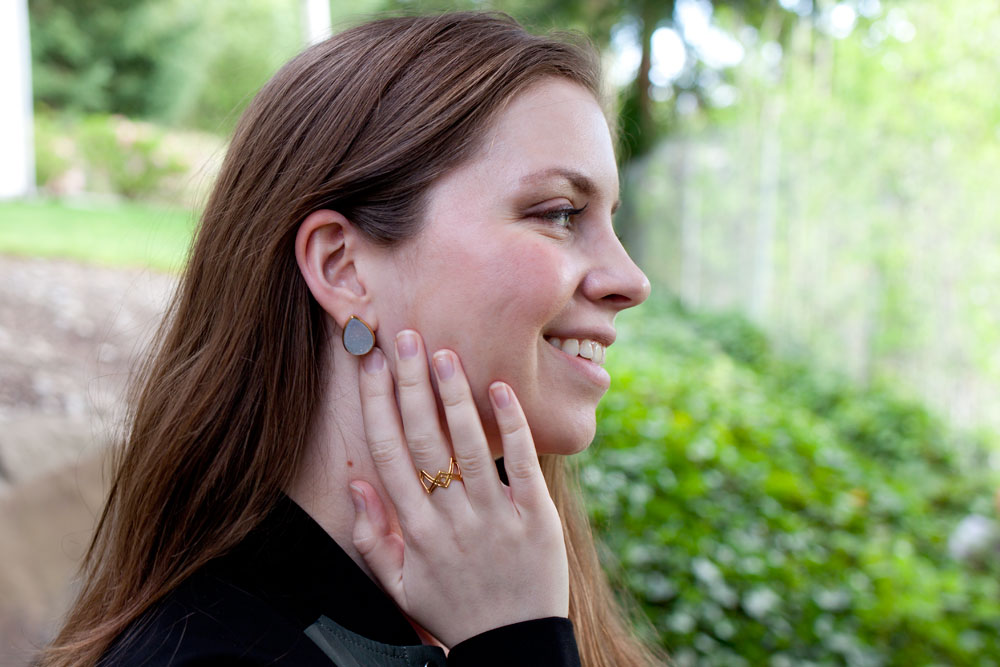 something else that helps balance it out is a little bling bling. that's where rocksbox comes in! i've subscribed with them for several months, and absolutely love the surprises they send in every new box. these druzy studs are so pretty, and i love the geometric details in the gold ring.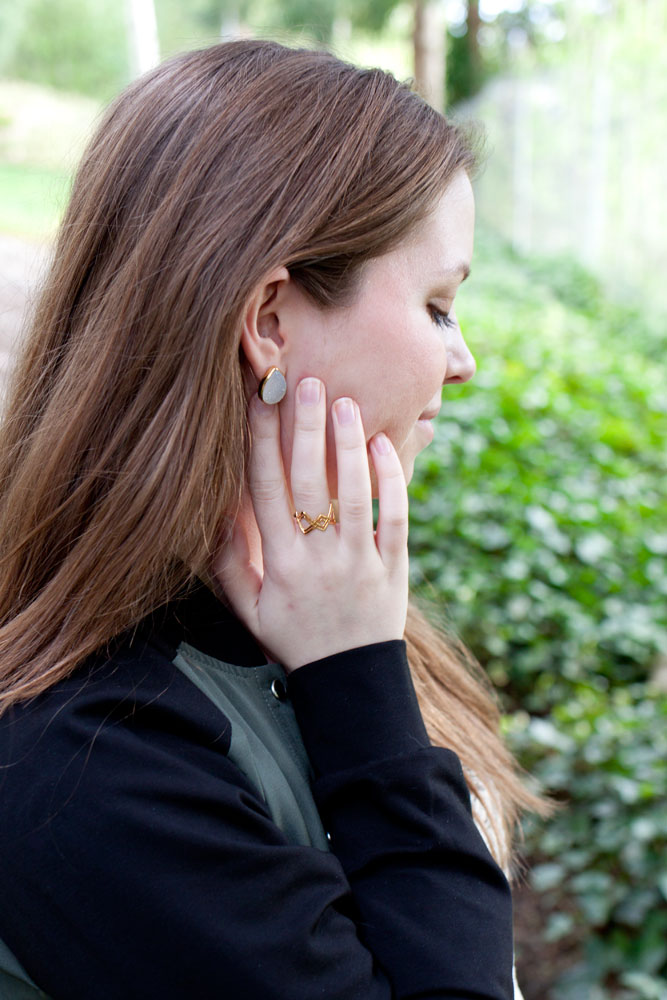 what i'm wearing:
baseball jacket: collective concepts (similar)
lace top: lc lauren conrad (similar)
jeans: lc lauren conrad
wedges: merona
ring: gorjana via rocksbox
earrings: margaret elizabeth via rocksbox
Linking up with Fashion Item Friday, Treat Yo Self Thursday, Friday's Fab Favorites, Favorite Fashion Friday, Spotlight Weekly, Three-Fer Thursday, Fashion Friday, Passion for Fashion
how do you work athletic or sporty inspired pieces into your wardrobe?