*Affiliate Links*
well, i'm back in black this week for my weekly outfit! the last few days have been more of spring's fun april showers. and by fun, i really mean unpredictable and annoying. i just want to wear dresses and skirts and shorts like everyone else on the west coast, damn it.
which brings me to my how do you do that list, inspired by Jackie's link up:
how do you have perfect hair, even though its pouring rain? seriously, i can't. as evidenced by today's photos, i put it in the messiest top knot and let the rest of the world just deal with it.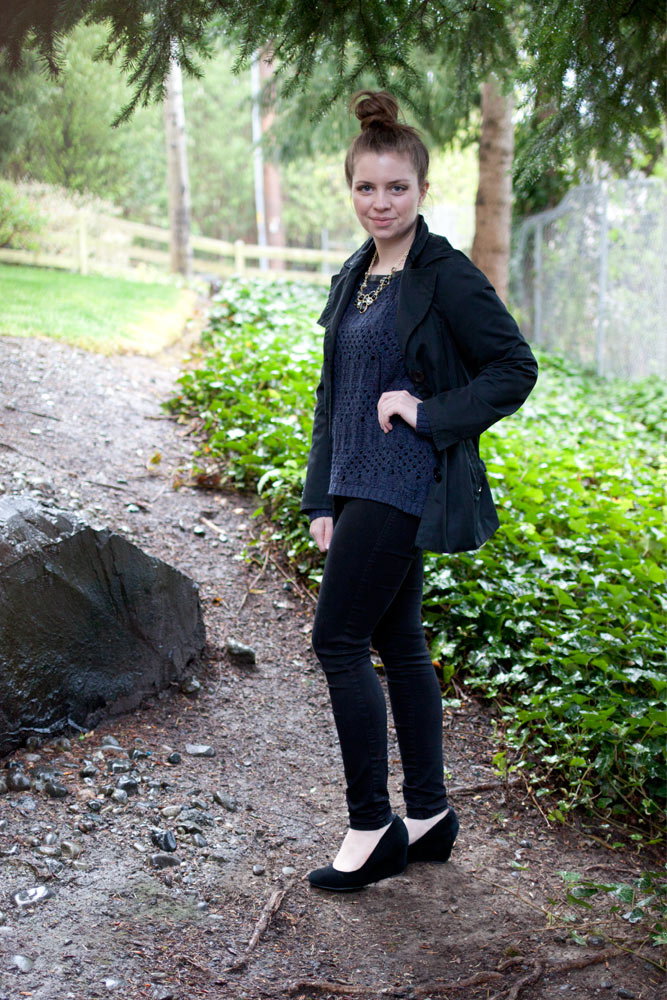 how do you work all day, come home, cook dinner, AND manage keep your house immaculate and clean? i just will never be able to do this, especially as long as i keep this time-consuming hobby we fondly know as blogging.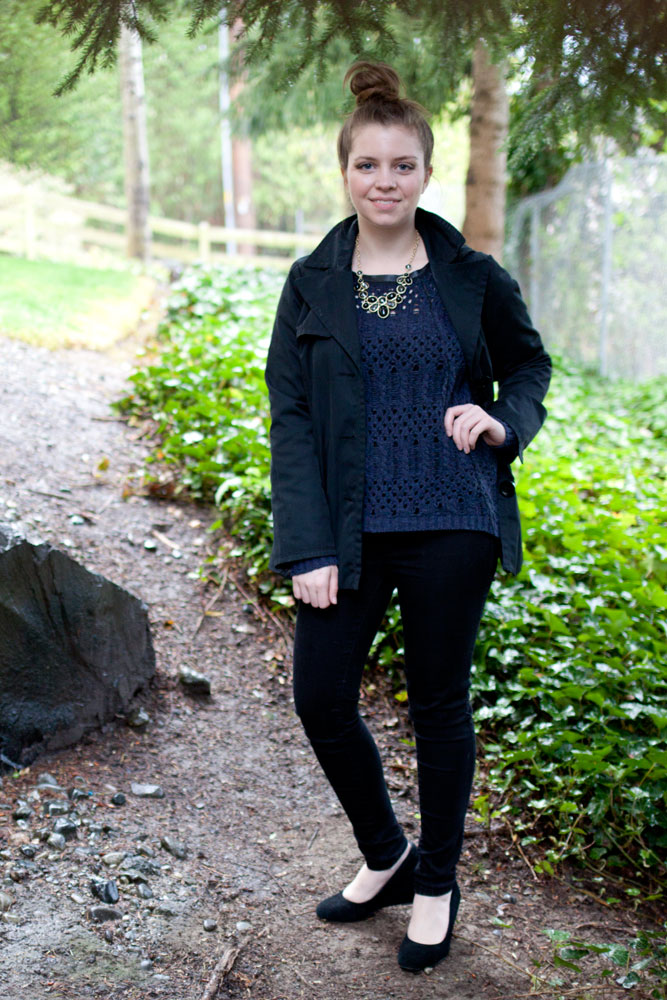 and how do you just get those perfect shots for blog outfit photos? i know, i know, i should practice. but ugh, nobody's got time for that.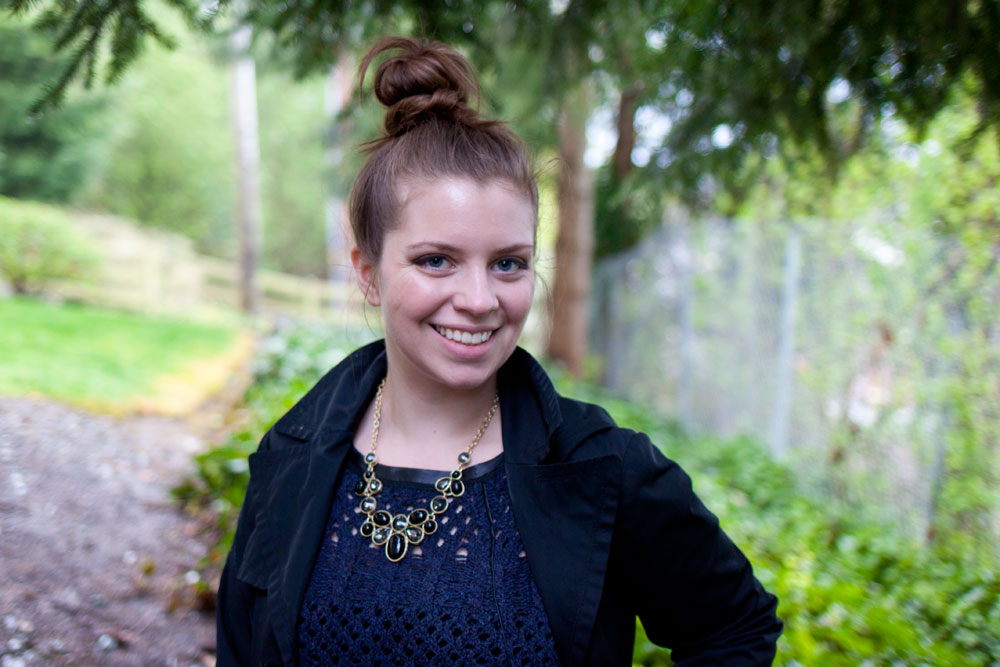 what i'm wearing:
jacket: ellen tracy
sweater: trouve
skinnies: lc lauren conrad
necklace: rocksbox (one of my favorites!)
shoes: merona
oh well, one day i'll get it all of those pesky questions figured out. or not.
happy friday!