A couple of weeks ago I ventured out in the pouring rain to Bartell Drugs in University Village for their Fall Beauty event. If you're not a native Seattlite, then Bartell Drugs may not be familiar to you. It's essentially a neighborhood drugstore that carries nearly everything you need, and also boasts a huge cosmetics selection. Think Pacifica, NYX, e.l.f. Cosmetics, plus all of your other drugstore favorites, and now a new European brand called BeYu Cosmetics.
BeYu is dermatologist friendly and is considered a "mestige" brand. They have prestige products at a middle of the road price. While a bit pricier than some of its competitors, I've found BeYu focuses on quality and durability over having an enormous amount of different products and shades.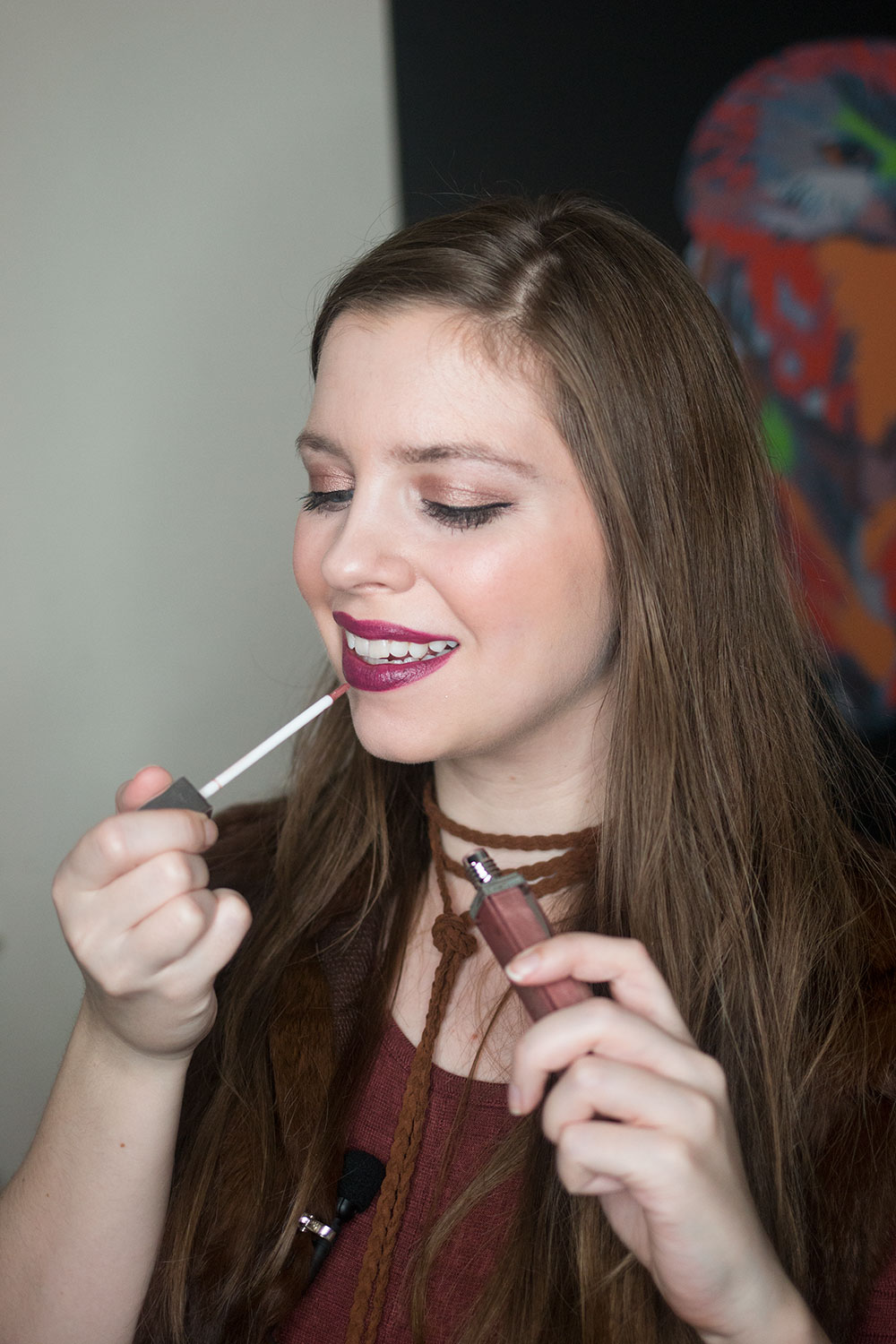 Disclosure: Bartell Drugs provided me with a gift card to purchase some of the products reviewed here. All thoughts and opinions are my own!
Today I thought I'd share a fun get ready with me video so you can see the products in action and share my thoughts about each one and how it performs.
BeYu Get Ready With Me & First Impressions
Now that you've seen them in action, I thought it would be helpful also to share my first impressions of each product as I wore it throughout a typical work day. Overall, I'd recommend BeYu Cosmetics, but there were definitely some products that I preferred over others.
Light Reflecting Foundation in 1 Soft Hazelnut: I'm going to be completely honest and say this is probably my least favorite product solely because of the lack of colors available. For my pale skin, this foundation oxidizes and unless it's blended out well, leaves a distinct line around my jawline. The formula, however, is great and I will use this when I self-tan or have more color.
Color Catch Eyeshadow Palette in 223 Dried Leaf Shades: What more perfect of a name is this palette for a fall makeup look?! What I love most about these shadows are they are not messy at all yet still perform well. Not quite matte and not quite metallic, these shadows have a subtle yet pretty sheen and shimmer that looks lovely and lasts all day on the eyes. It's so unusual to find a drugstore eyeshadow that lasts all day without creasing that I'm super thrilled to have found this for less than $15!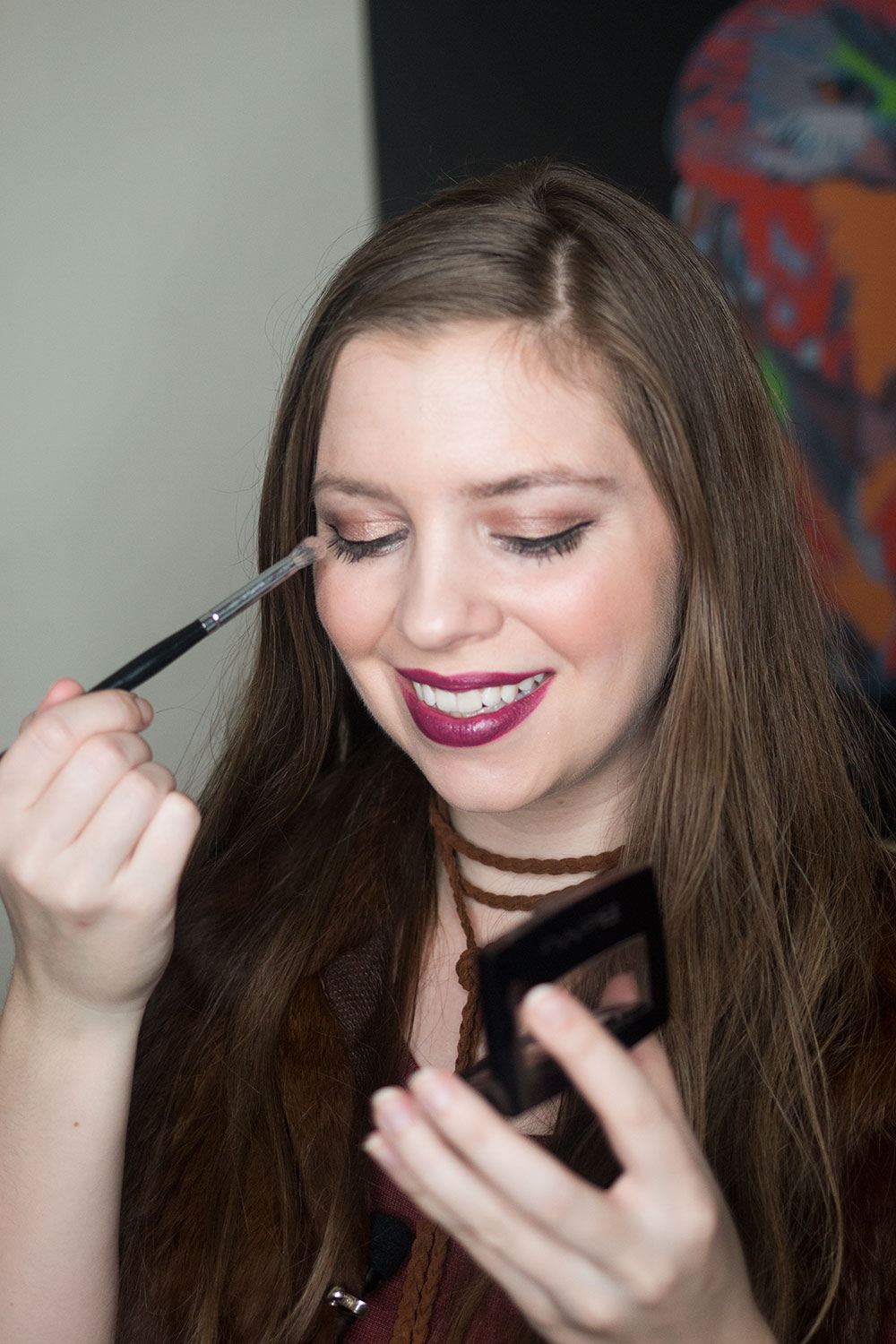 Color Biggie Long-Lasting Eye Crayon in No. 330 Satin Taupe: If you're looking for a quick eyeshadow solution, this will be your BFF. It comes in a wide variety of shades from bold teal to your everyday taupe. This colors is my personal favorite for everyday looks and think it's a makeup bag staple for every woman. I use this as a base for eyeshadow and find that it's tacky enough to keep the eyeshadow firmly in place all day, or also looks great alone.
Eyebrow Booster Filling Effect in No. 6 Chocolate Cake: Whoa, is this intense. I wasn't expecting a brow mascara to be quite so… bold, but this one is. A light hand is all that is needed to give you everyday brows, but a little firmer hand will provide you with really bold brows. In the video, I used a very light hand as that's all that is needed. If you're familiar with Benefit's Gimme Brow, I'd say this is the closest dupe I've found in overall formula, but the color is quite different from the light/medium shade.
Magic Eyes Volume Mascara in No. 01 Black: I love this mascara! The wand curls my lashes and they stay curled all day. (Which is quite a feat, as they're on the long side and tend to fall throughout the day.) This formula is a bit drier which I prefer for mascara as it is less likely to smudge.
10 Hour Long Lasting Eyeliner in No. 01 Deep Black: If you like a drier felt tip eyeliner, you'll like this. I find it's easier to be a bit more precise with a drier formula and less chance of a screw-up. The downside is that I found the drier formulas don't last all day on my eyes and did notice that it didn't quite make it the 10 hours promised.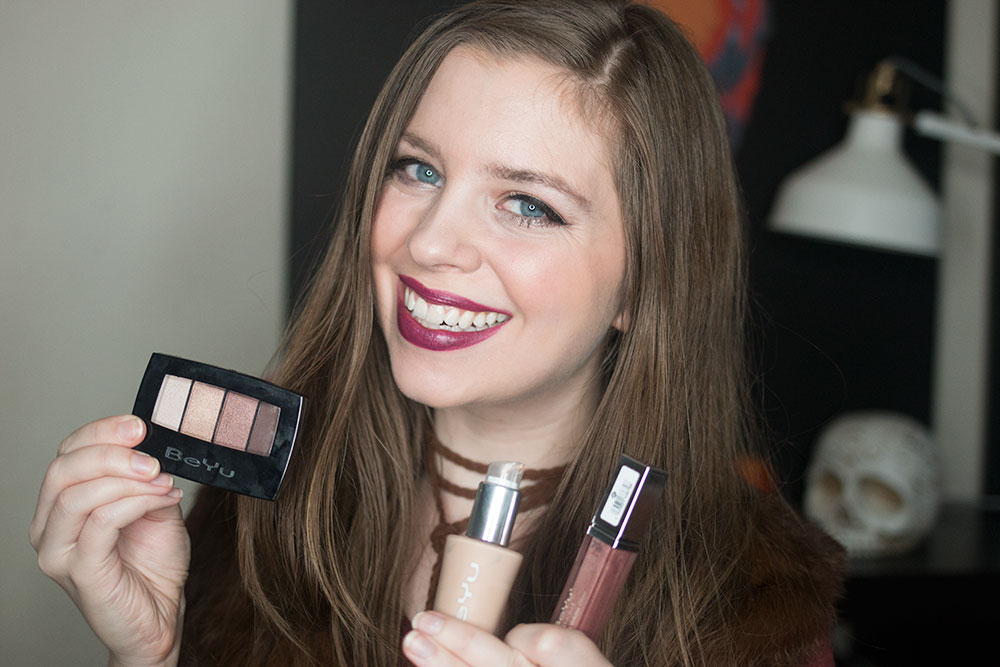 Catwalk Blush in No. 25 Rosy Brown: This blush competes with one of my all-time faves, the Tarte Amazonian Clay Blush. I find the formula to be nicely pigmented, lasts all day, and the shade is gorgeous. It's a beautiful nude color with a hint of pink and plenty of neutral brown.
Soft Liner for Lips in No. 562 Red Anenoma: This pretty shade (despite the red in its name) pairs beautifully with the lipstick in Plum Secret. This liner is soft but not too soft and is easy to apply. I'm pleased overall with this formula, but I have to be honest and say the Essence Lip Liners (with the silver cap) at the drugstore are a bit better and less expensive.
Lipstick in No. 167 Plum Secret: This lipstick was probably my favorite purchase because this color is gorgeous! If you love plum shades for fall, this is going to be your new favorite. The formula and scent remind me a lot of the Mac lipsticks, and I find the lasting power is similar to any other lipstick. With that said, it won't last through eating and drinking, but it does have adequate staying power otherwise.
Catwalk Volume Lipgloss in No. 42 Toffee Shimmer: This shimmery lip gloss is so fun to add a pop of brightness to your lip look! I loved using this as a center lip highlight to finish off my bold lip choice.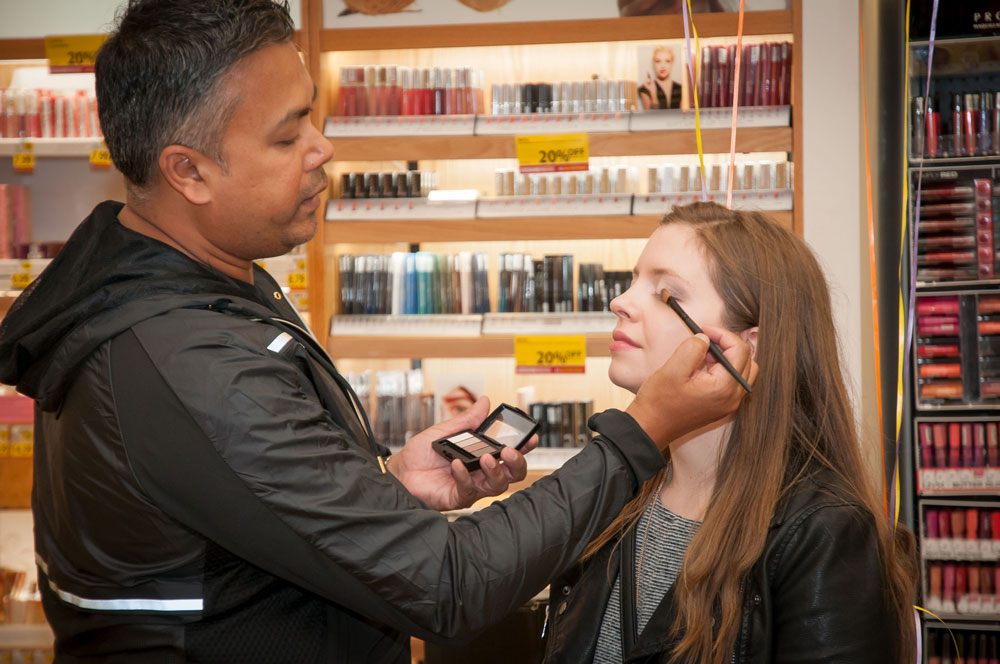 Where to find BeYu Cosmetics
If you're interested in checking out BeYu for yourself and live in the greater Seattle area, here are the Bartell Drugs locations that carry the line:
– Houghton
– Inglewood
– Bella Bottega
– Issaquah
– Canyon Park
– North Bend
– Kingsgate
– Factoria
– Bridle Trails
– Sammamish Highlands
– Coal Creek Village
– University Village
– Magnolia
– Bellevue Village
– Lake Stevens
– Maple Valley
– Redmond Town Center
– Admiral Way
– Crossroads
– Seattle Hill Road
– Fairwood
Plus, they've offered an exclusive coupon for my readers! Save $5 off a $20 cosmetics purchase. Just download and print the coupon here, through 10/29.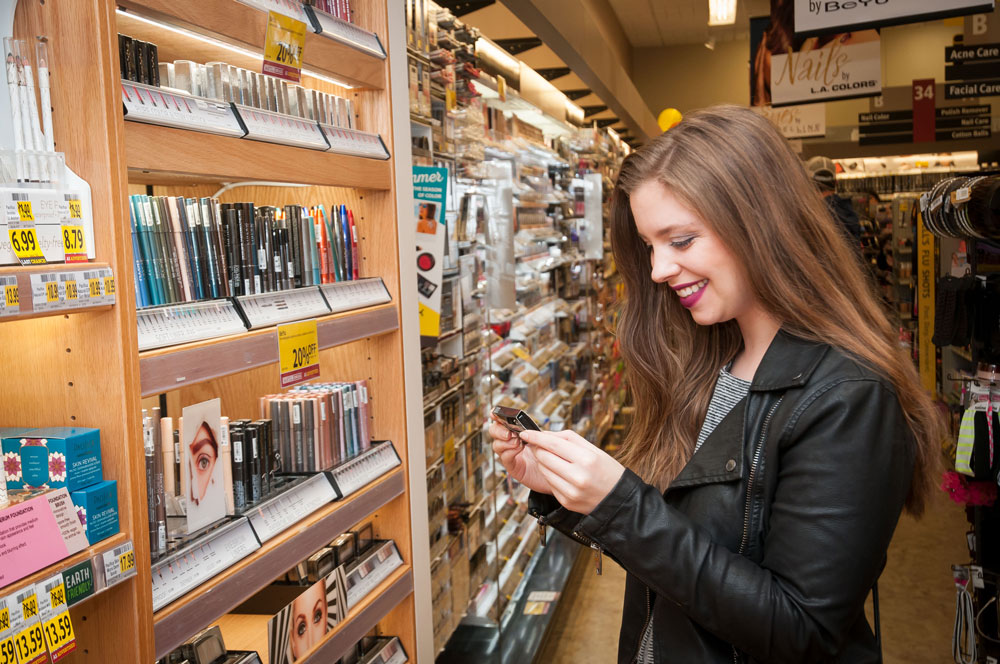 Enter to win BeYu Cosmetics
And as a bonus, I got a few extra goodies for you to try too! One winner will receive the lipstick I'm wearing here (a new one of course!) and the eyeshadow quad, plus some extra goodies. Enter below, open worldwide through 11/07!
Have you heard of BeYu before? What product are you most interested in trying from them? I'd love to hear your thoughts in the comments!