Do you ever feel completely frustrated when you see complicated beauty tutorials and can never quite get the same look as some of your favorite big beauty stars? Trust me; you're not alone. While I love watching beauty tutorials on YouTube and following along to some of my favorite bloggers, sometimes the looks are just downright complicated.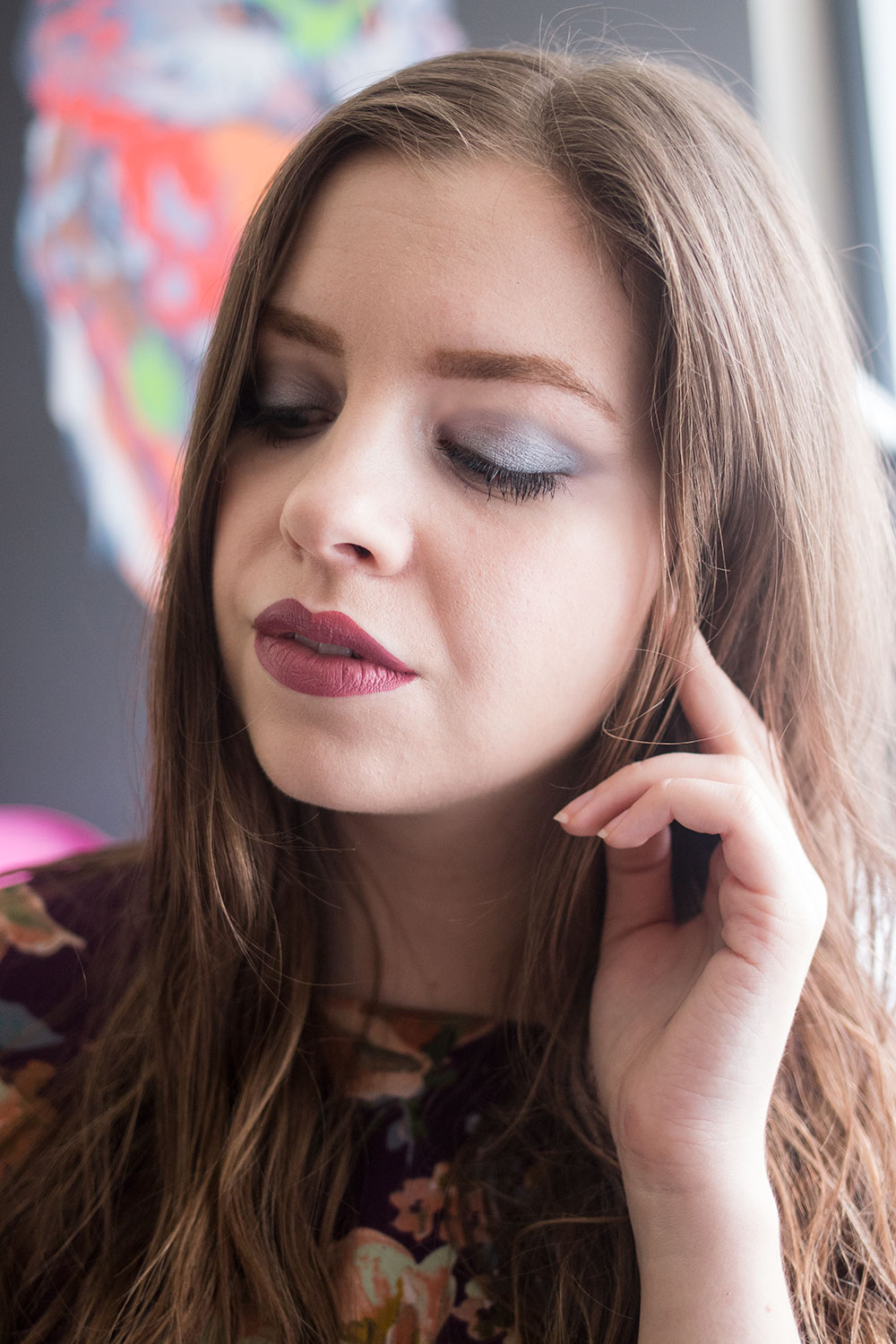 Disclosure: Thanks so much to Sephora Inside JCPenney for sponsoring today's post! All thoughts and opinions about the products mentioned in this post are my own.
That's why I've always focused on looks that are not only wearable but easy to achieve. When you have a full-time job and a thousand other commitments, spending hours on makeup is unfortunately just not possible. That's why I love the ease and affordability of Sephora Collection products that can be found at Sephora Inside JCPenney. Creating a beautiful look doesn't have to take hours, it just has to start with the right products! (And best of all, Sephora Collection products start at $10!)
Recently, Sephora Collection has created a series of videos as part of the #SephoraInJCP campaign that have inspired me to uncomplicate my beauty routine and focus on highlighting one feature in my look. In today's tutorial, I'm going to be focusing on building a solid foundation using the Matte Perfection Foundation.
Simple Office Makeup Tutorial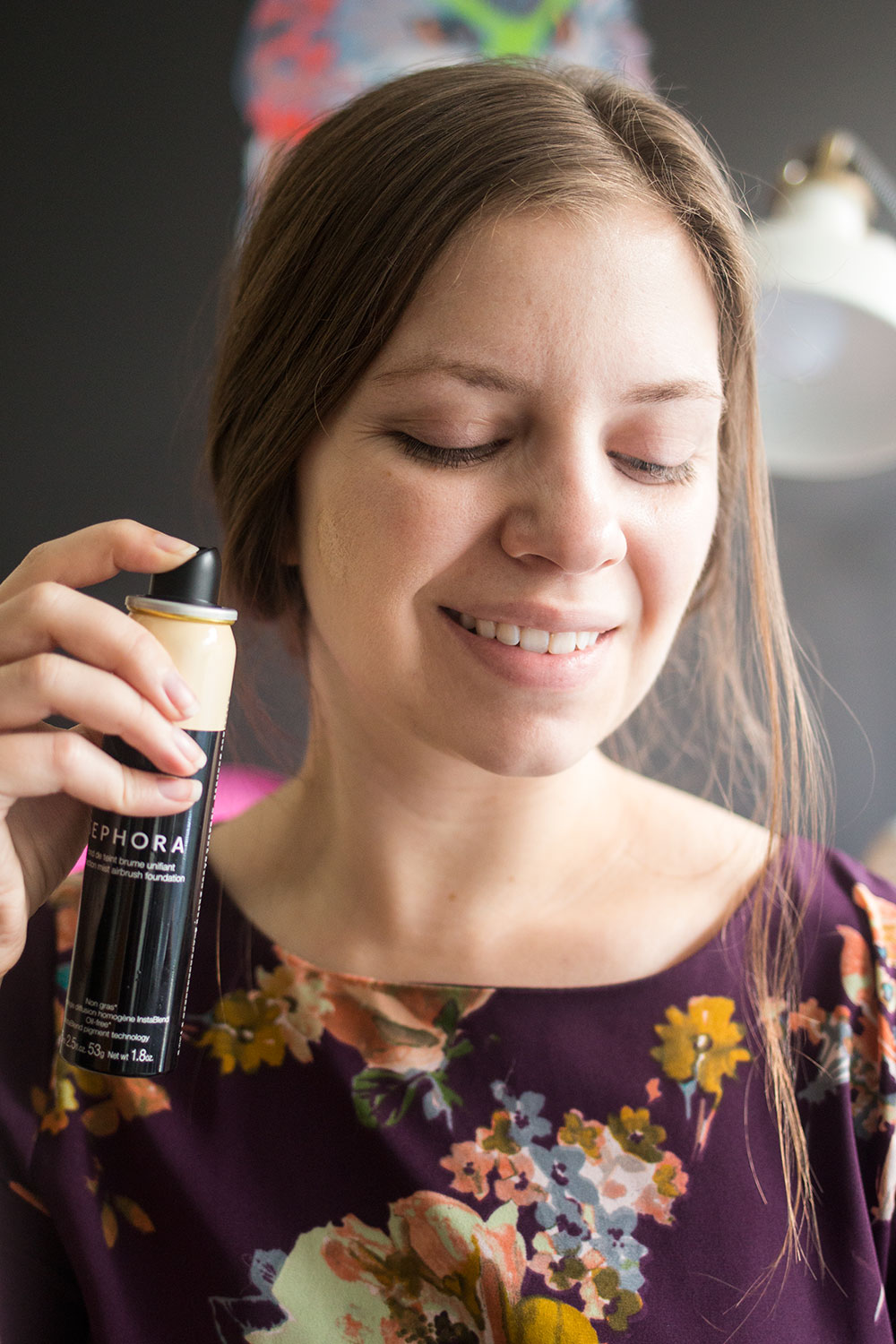 The first step to building the solid foundation is, of course, a foundation that will last all day long! To achieve a flawless look, I'm using the Sephora Collection Matte Perfection Airbrush Foundation in Fair. This is a perfect color match for me, and a couple of sprays covers my entire face. Best of all, it stays put all day long and is neither tacky nor drying on my skin.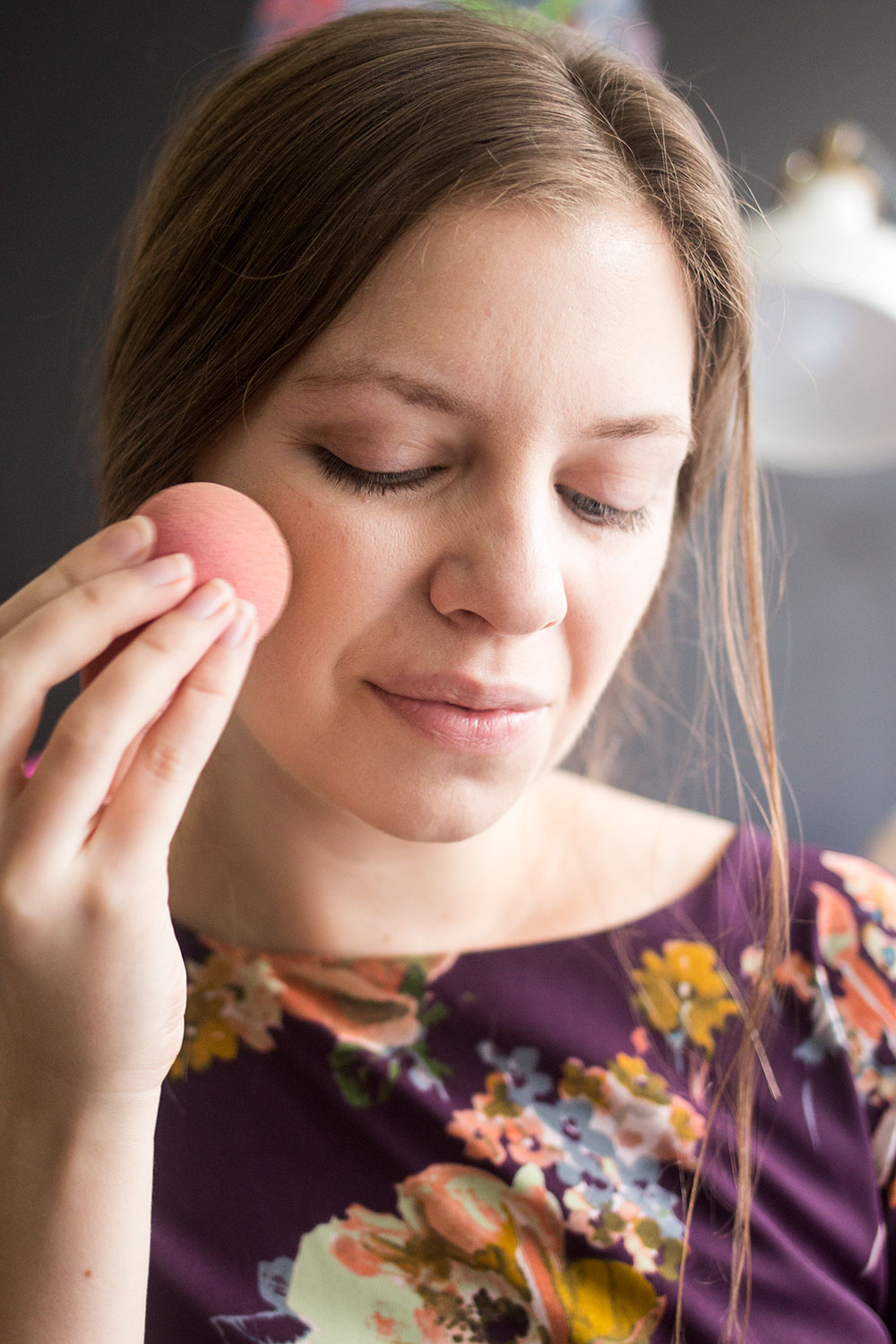 To get a flawless look, I gently blend the foundation in with a damp beauty sponge. I press the foundation into the skin using the round end, then blend out any lines with the precise tip.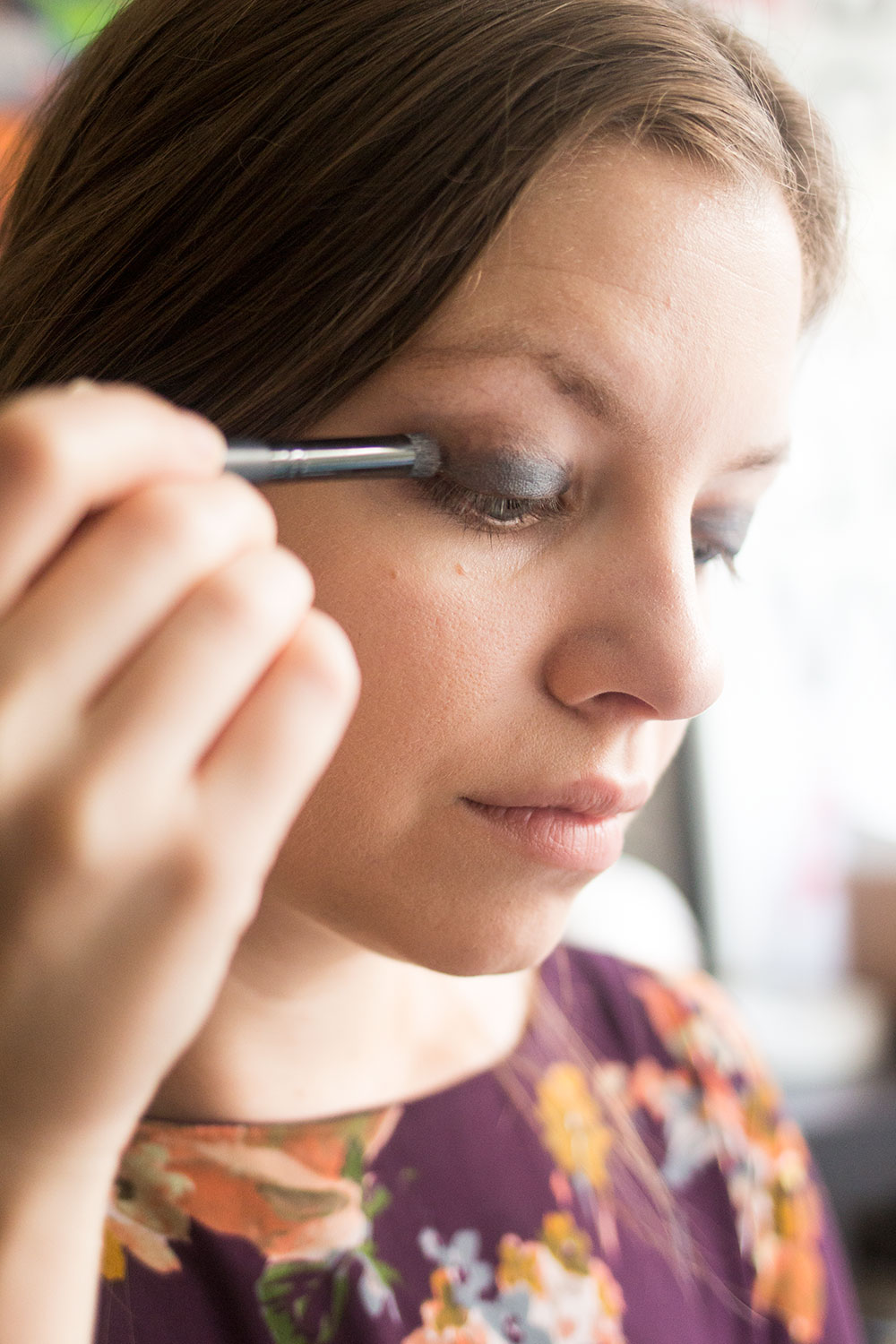 To create a soft yet work-appropriate eye, I'm using a Shadow and Liner Pencil in Grey as my base. It's slightly tacky, so I'll be able to apply a pretty shimmery silver shadow on top easily. Once I've placed the color, I then blend out the edges with an eyeshadow brush.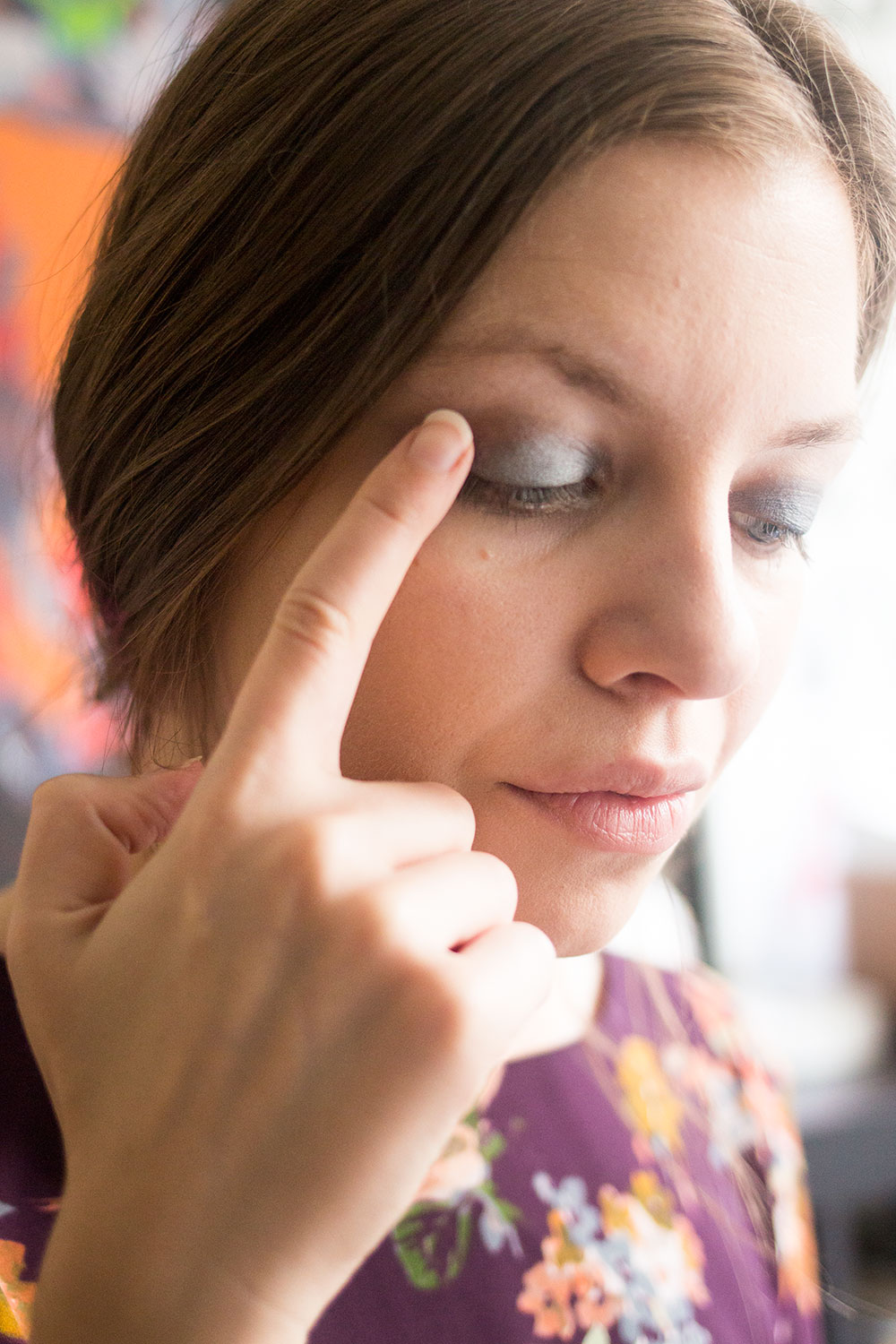 Then, with a finger, I pressed on a shimmery grey Sephora Collection Colorful Eyeshadow in Diamonds are Forever all over my lids. I wanted to keep the look simple and daytime appropriate, yet slightly smokey. This method also saves a ton of time in the morning and gets me out the door and off to start my day in way less time!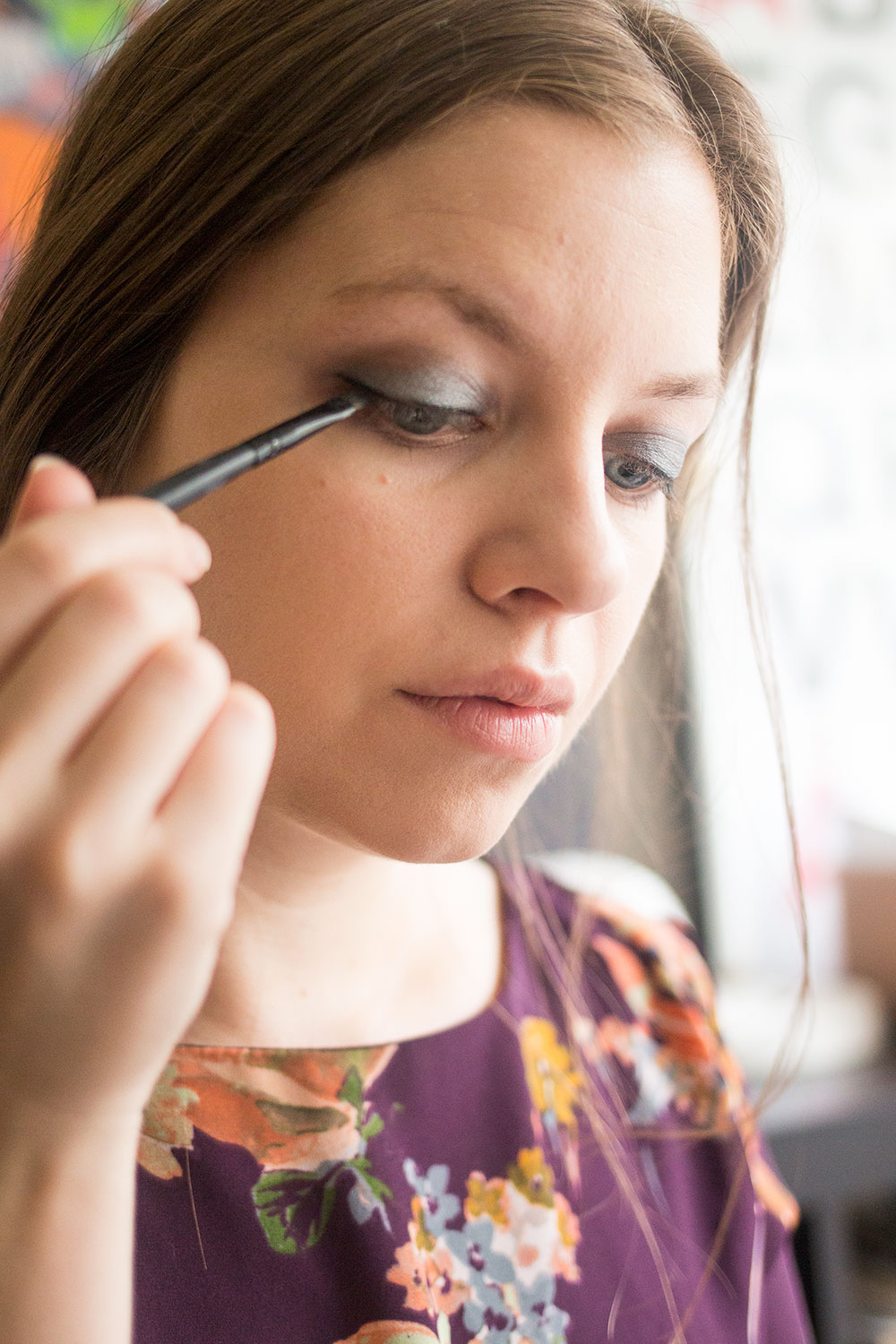 Right along the lashline, I ran the Sephora Collection Contour Eye Pencil 12 Hour Wear in Black Lace. Then, with a liner blush, I gently blended it out so it wouldn't be too harsh.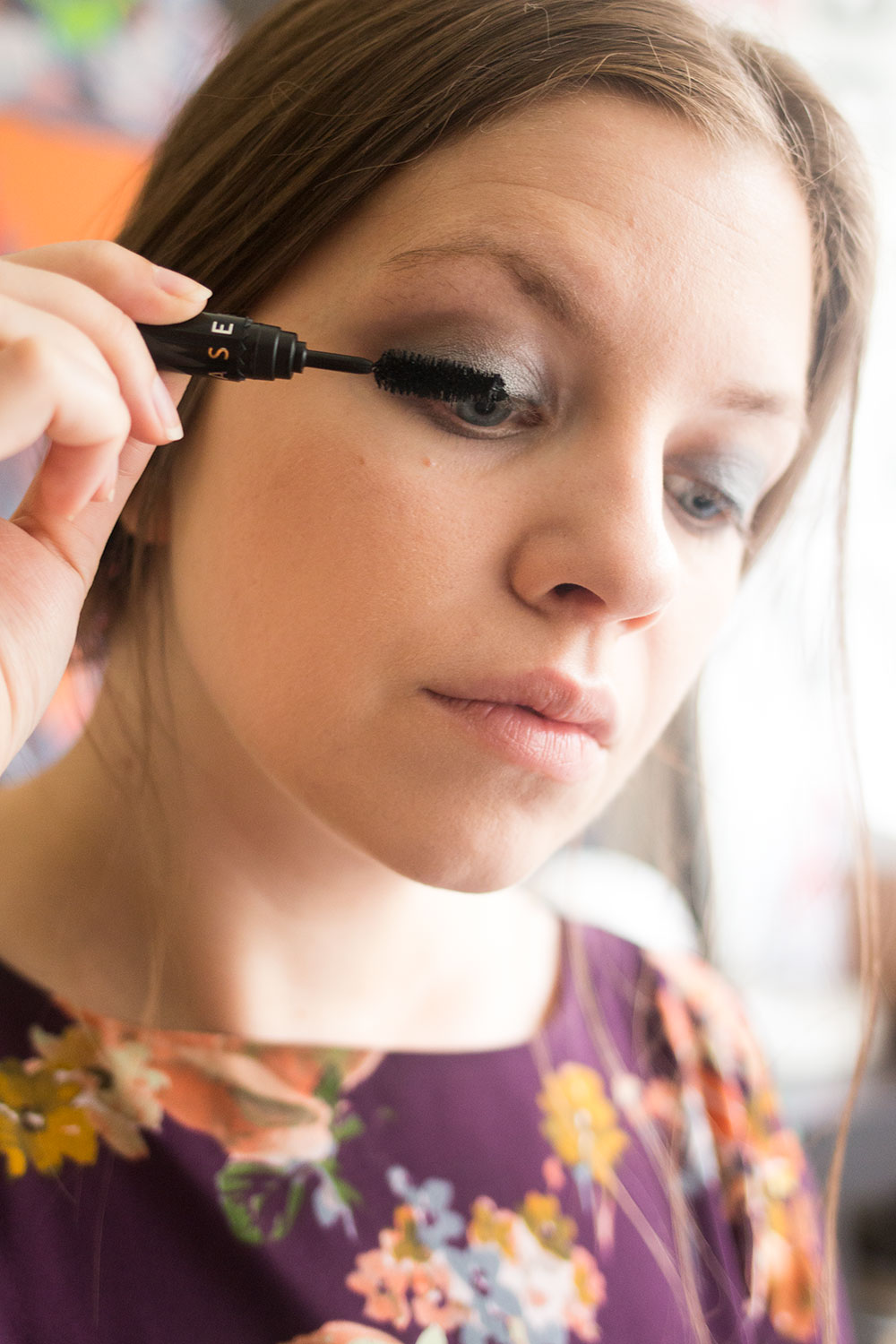 Finally, to complete the eye look, I added a few layers of the Sephora Collection Full Action Extreme Mascara to my upper and lower lashes. This mascara is the perfect everyday mascara – it's not clumpy, yet it lengthens and volumizes lashes in a way that looks believable. It has the right amount of oomph to make your eyes stand out!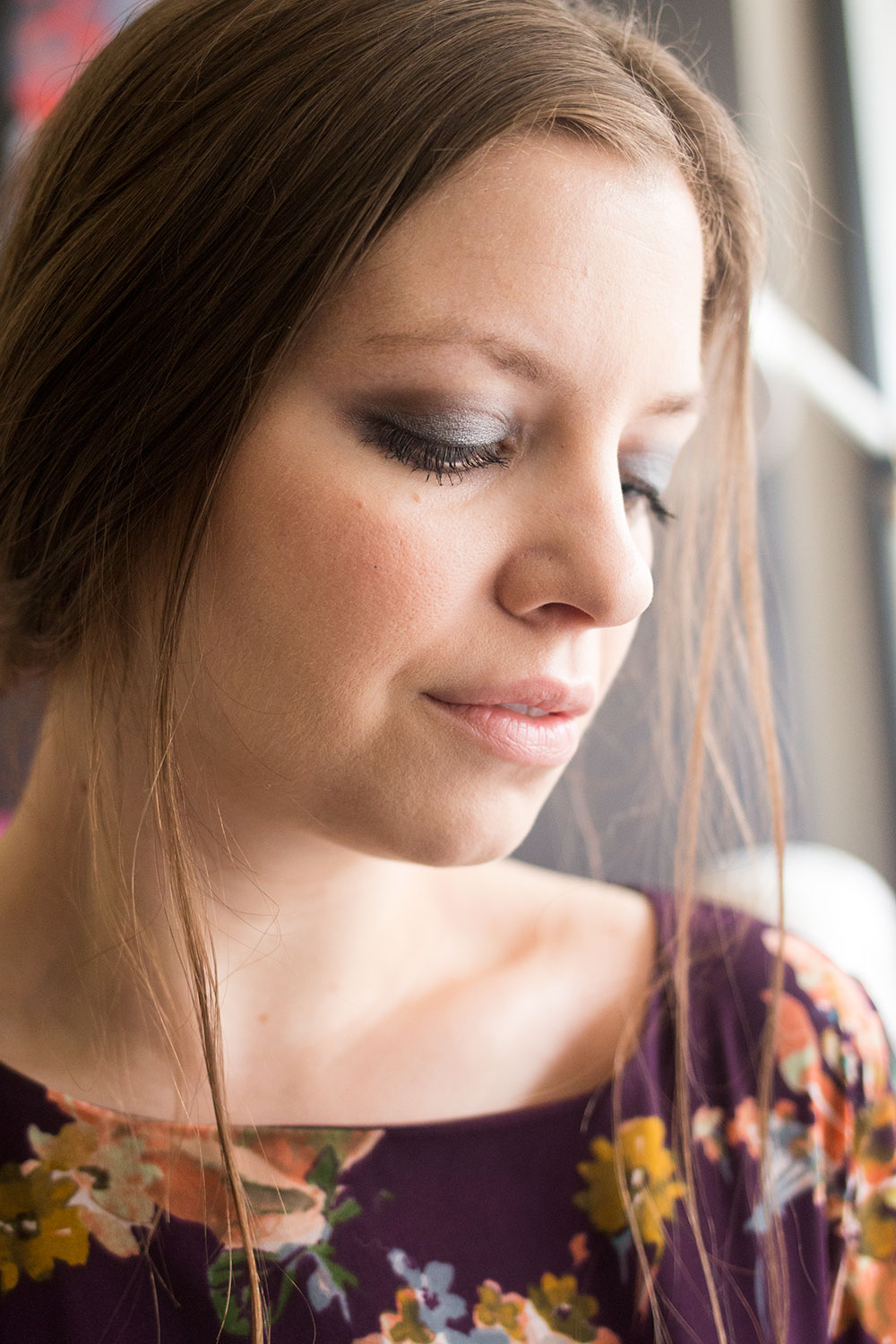 With the eye look done, I placed a bit of a nude-pink blush, Sephora Collection Shame on You, across my cheeks. Since this look already features a flawless foundation and a pop of color on the eyes, I decided to keep the rest of my face makeup light and subtle.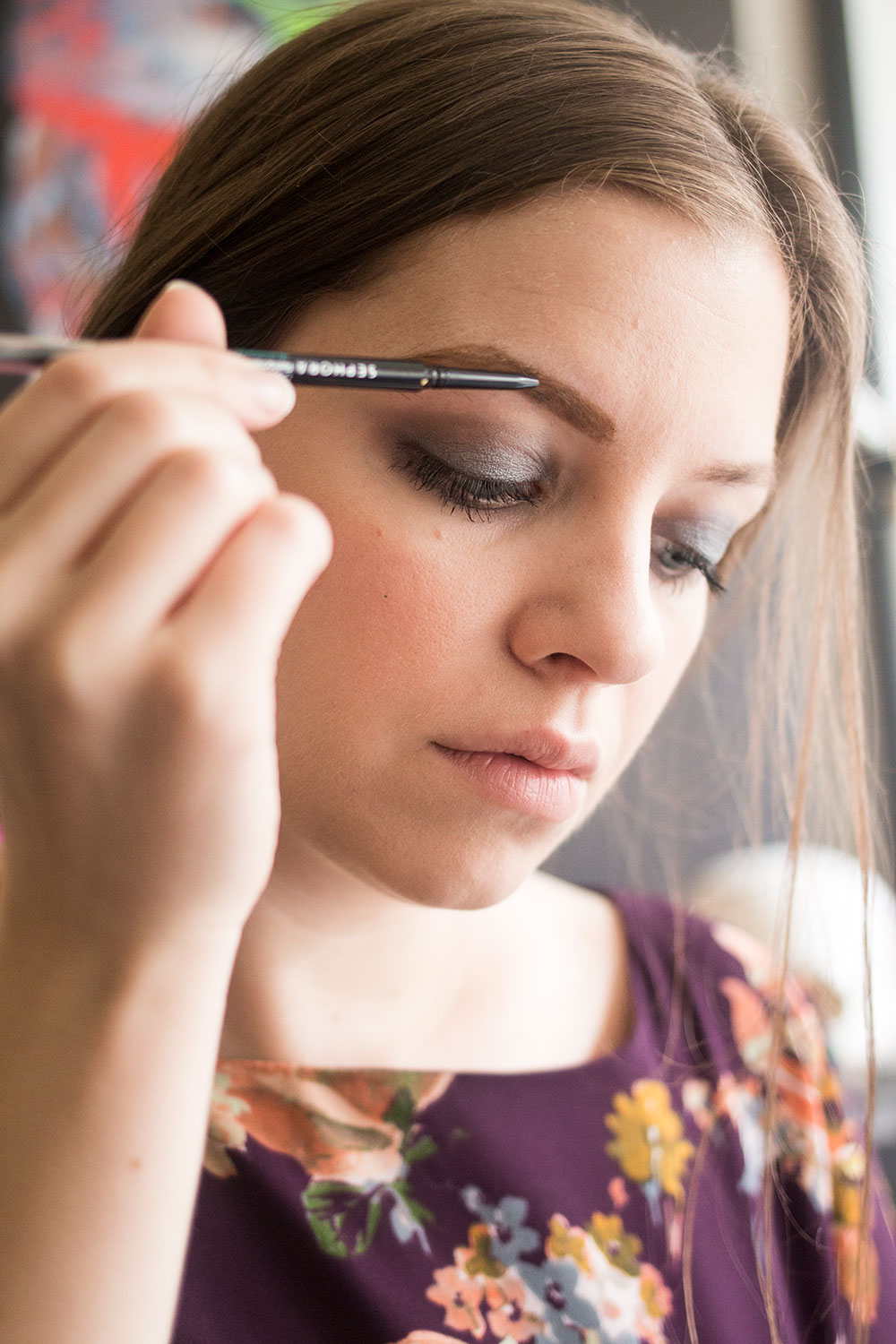 Brows are one of my go-tos when it comes to creating simple yet impactful looks. The brows frame the face and really help whatever eye look you've created pop! I'm using the Sephora Collection Retractable Brow Pencil in Nutmeg Brown. This pencil is incredibly pigmented and soft which makes for the perfect statement brow! After applying the pencil, I then always blend it out with the small comb on the opposite side.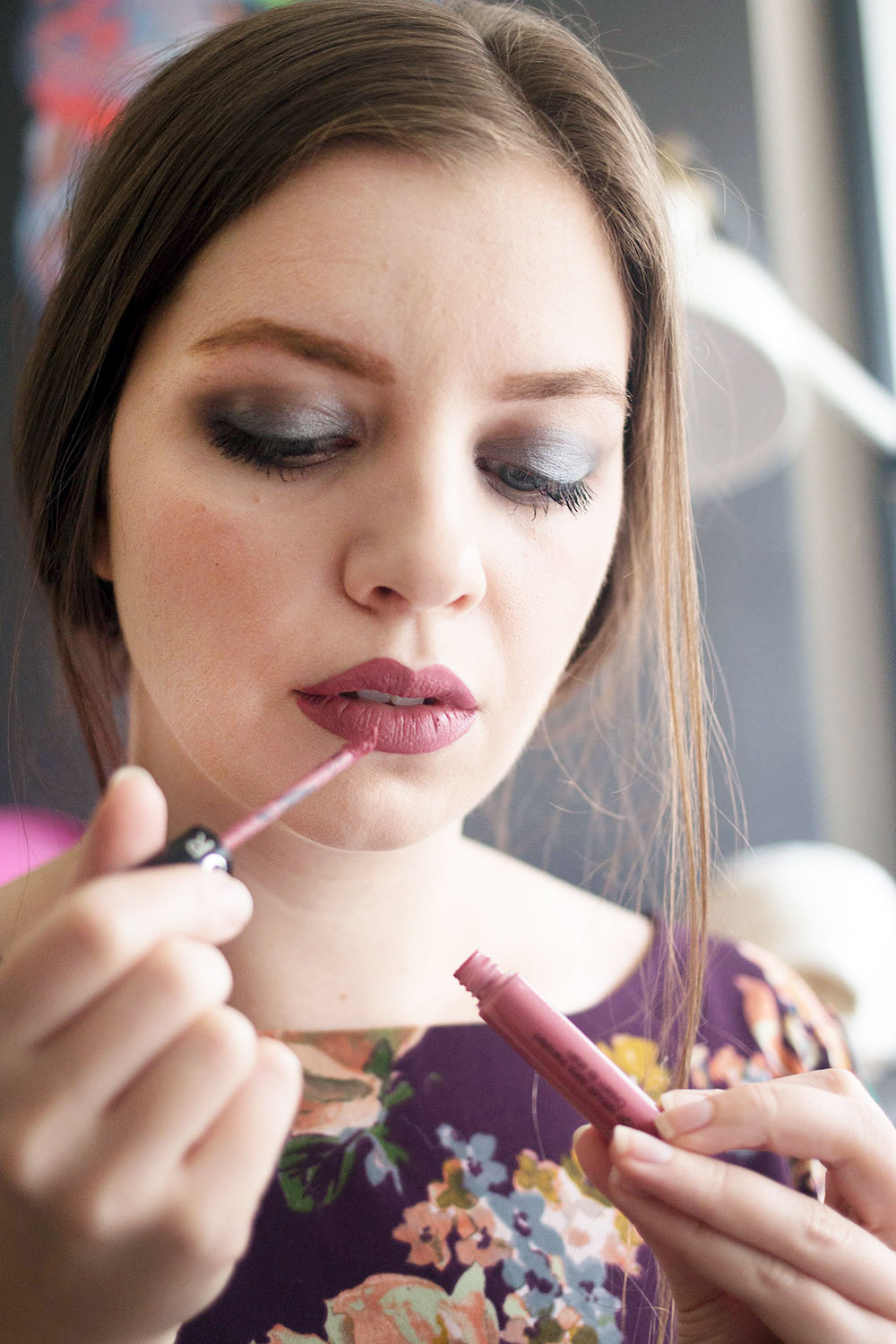 To finish off the look, I'm using one of my all-time favorite lip products, the Sephora Collection Cream Lip Stain in 13 Marvelous Mauve. This stunning shade is perfect for a variety of skin tones and lasts almost the entire work day, even through eating and drinking!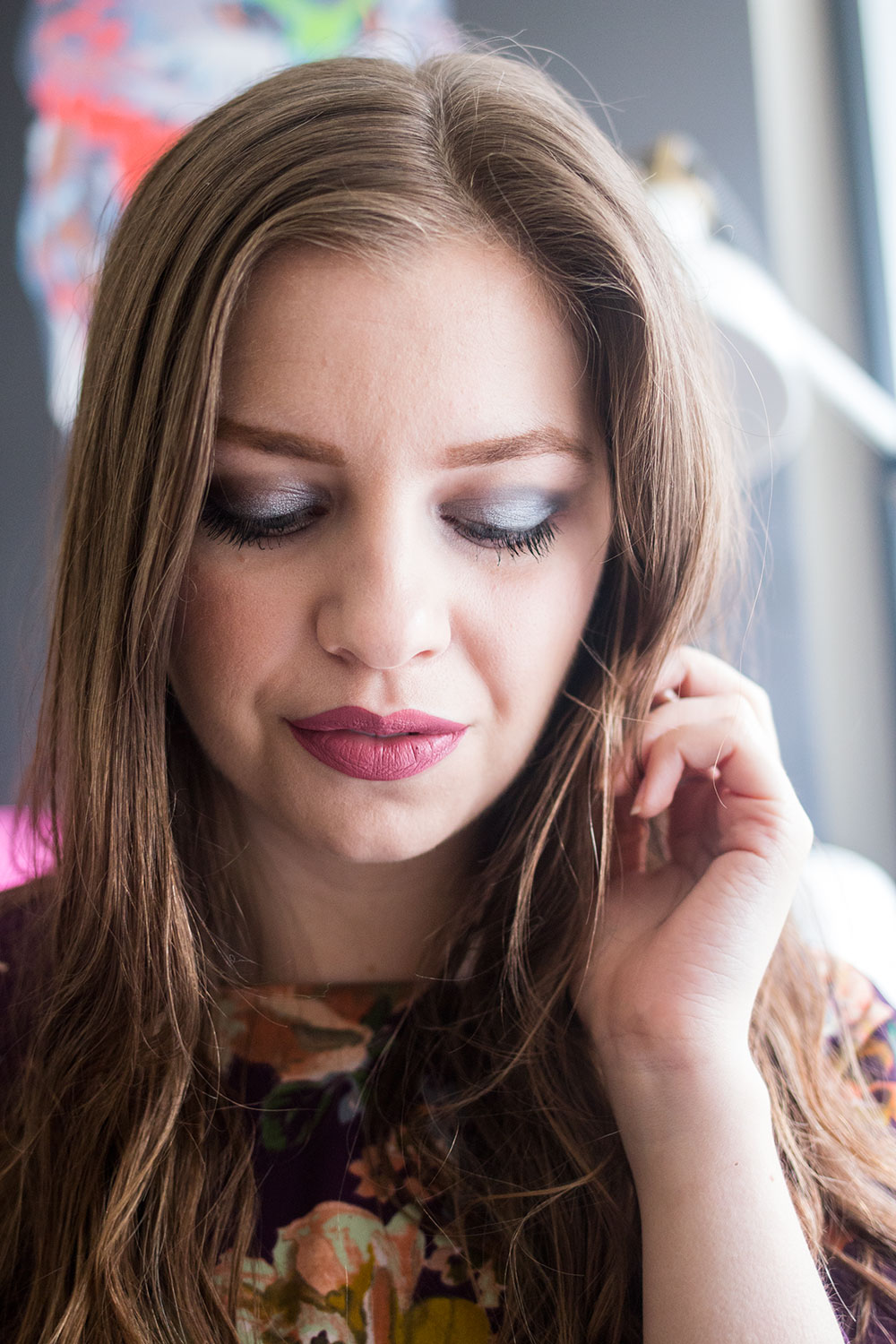 And with that, the entire look is done. This simple makeup look takes about 10 minutes in all and will have you out the door yet looking glam in no time! Be sure to check out the #SephoraInJCP videos for even more simple makeup looks to get you looking fabulous in just a few minutes!
What are your favorite makeup hacks to save you time and energy in the morning? What types of makeup looks do you wear to work? I'd love to hear how you do your makeup in the comments below, and if you have a favorite Sephora Collection product I haven't mentioned, I'd love to know that too!