You know when you wait until the last minute and then realize you forgot all about Halloween? Well, as a blogger, that definitely doesn't happen to me anymore, but it used to. I was the queen of the last minute costume almost every year in college, yet somehow I always managed to pull something off. Typically that involved spending a good while at the local thrift store looking for one piece to make a costume out of, which is exactly what I opted to do for my last Halloween costume ideas post of the season! I arrived at my local Value Village with a few 90s costume ideas in mind and let the availability of what I wanted guide me to the final looks.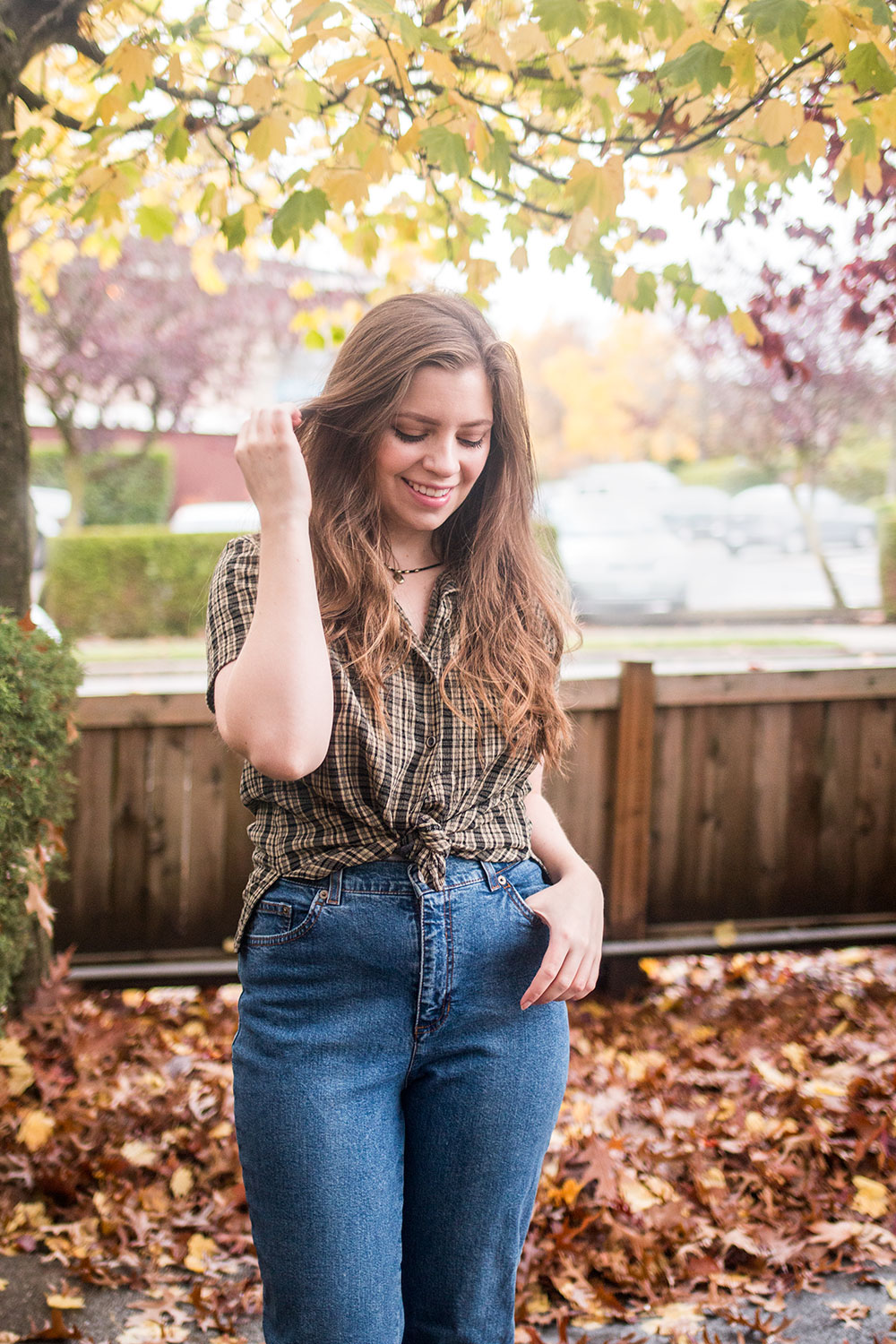 Disclosure: Thanks so much to Value Village who provided me with a gift certificate to purchase some of my costume pieces. All thoughts are my own!
90s Costume Ideas
The good news? My Value Village had a ton of options for each piece (though admittedly some were better than others) so I'm confident that if you need a costume in a hurry, you'll be able to find these pieces too. With all the 90s trends back in full force this year (hello chokers, velvet, combat boots, and mom jeans), you know I had to embrace the style of my youth. For this last Halloween costume post, we're doing it 90s girl power style with three ladies who were fashion icons in their own way. Who am I talking about? Well, you'll have to read on to find out the three last minute costume ideas I came up with! ;)
Topanga Lawrence of Boy Meets World
Next to Harriet the Spy, Topanga is the other 90s girl that I get compared to the most, so I couldn't help but think of her! Topanga experimented with her style (and did a ton of growing up!) throughout the show, but the easiest outfit I saw over and over was a pair of high waisted jeans (aka "Mom" jeans), a short sleeve collared shirt, and a pair of sneakers.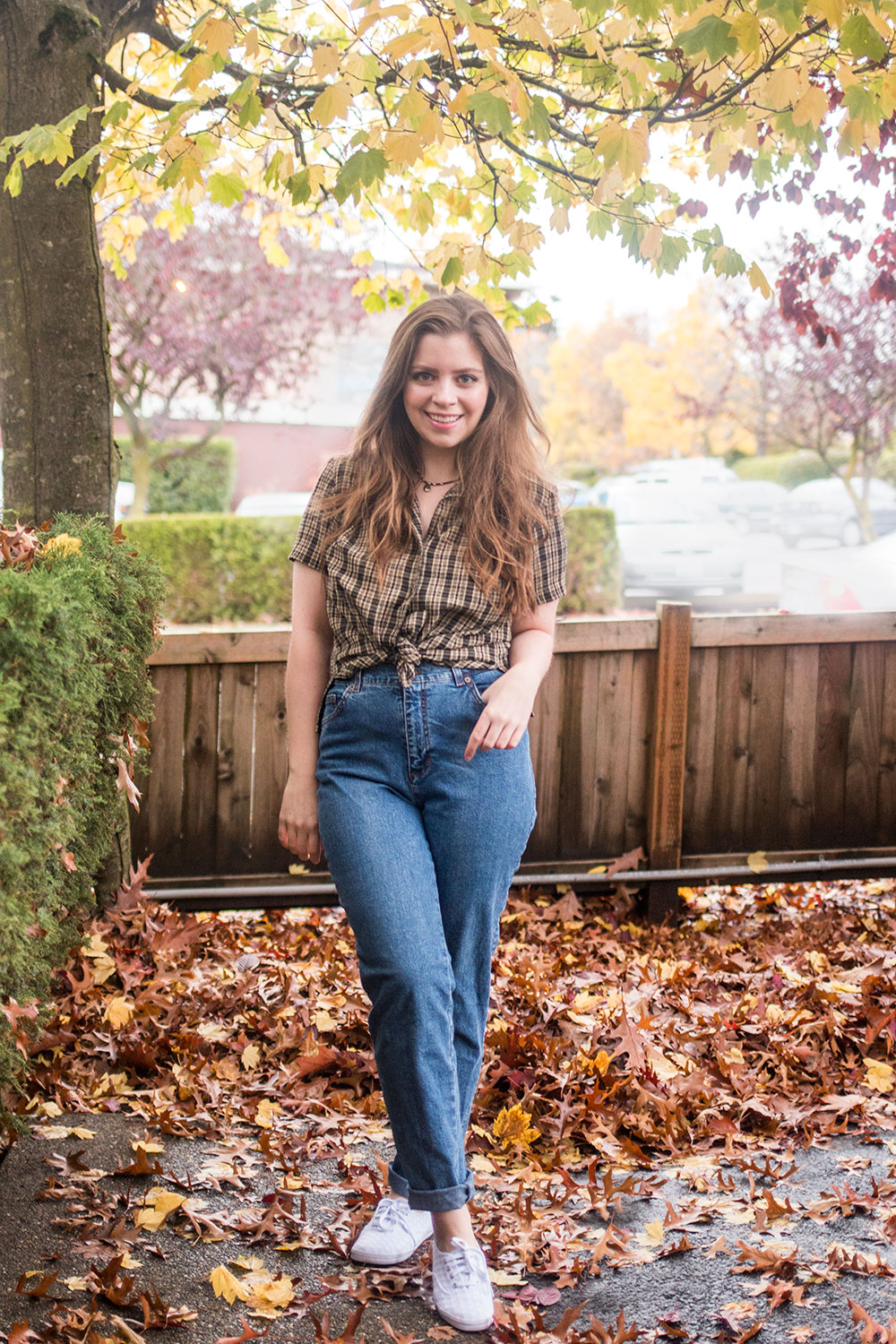 By far this was the easiest outfit to recreate, as I already owned a pair of sneakers and finding a pair of mom jeans and a 90s short sleeve button up is super easy at Value Village. I scored mine for less than $4, which made this costume the cheapest by far. With your outfit complete, just center part your hair and add a delicate necklace to channel 90s Topanga!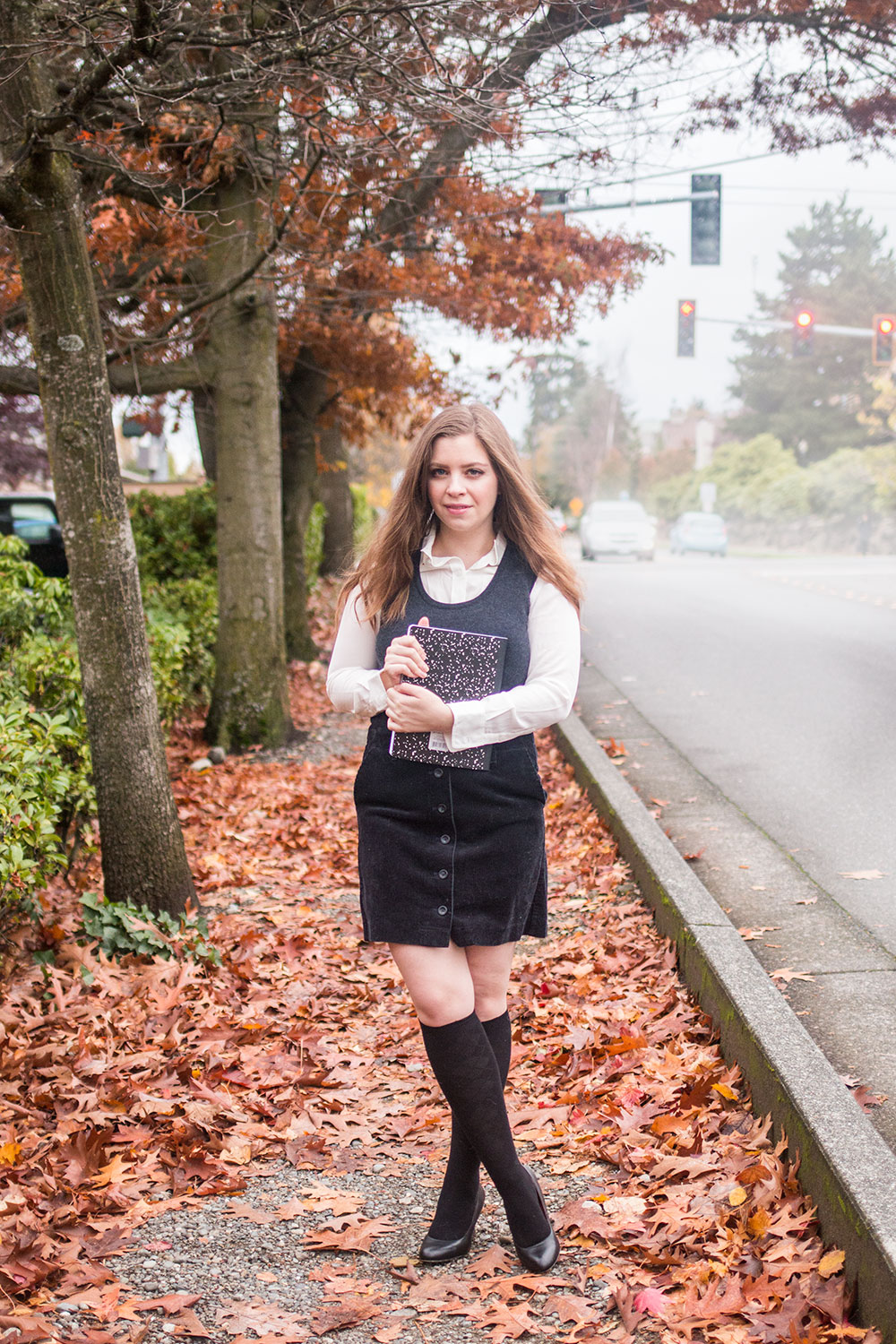 Cher Horowitz of Clueless
Could I really do a 90s costume post without including a DIY Clueless costume? I think not! Luckily, the uniform Cher wore in one of the scenes with Dionne and Tai walking outside their school made for a super simple costume. I fortunately already had this white collared shirt, knee socks, button up skirt, and black pumps.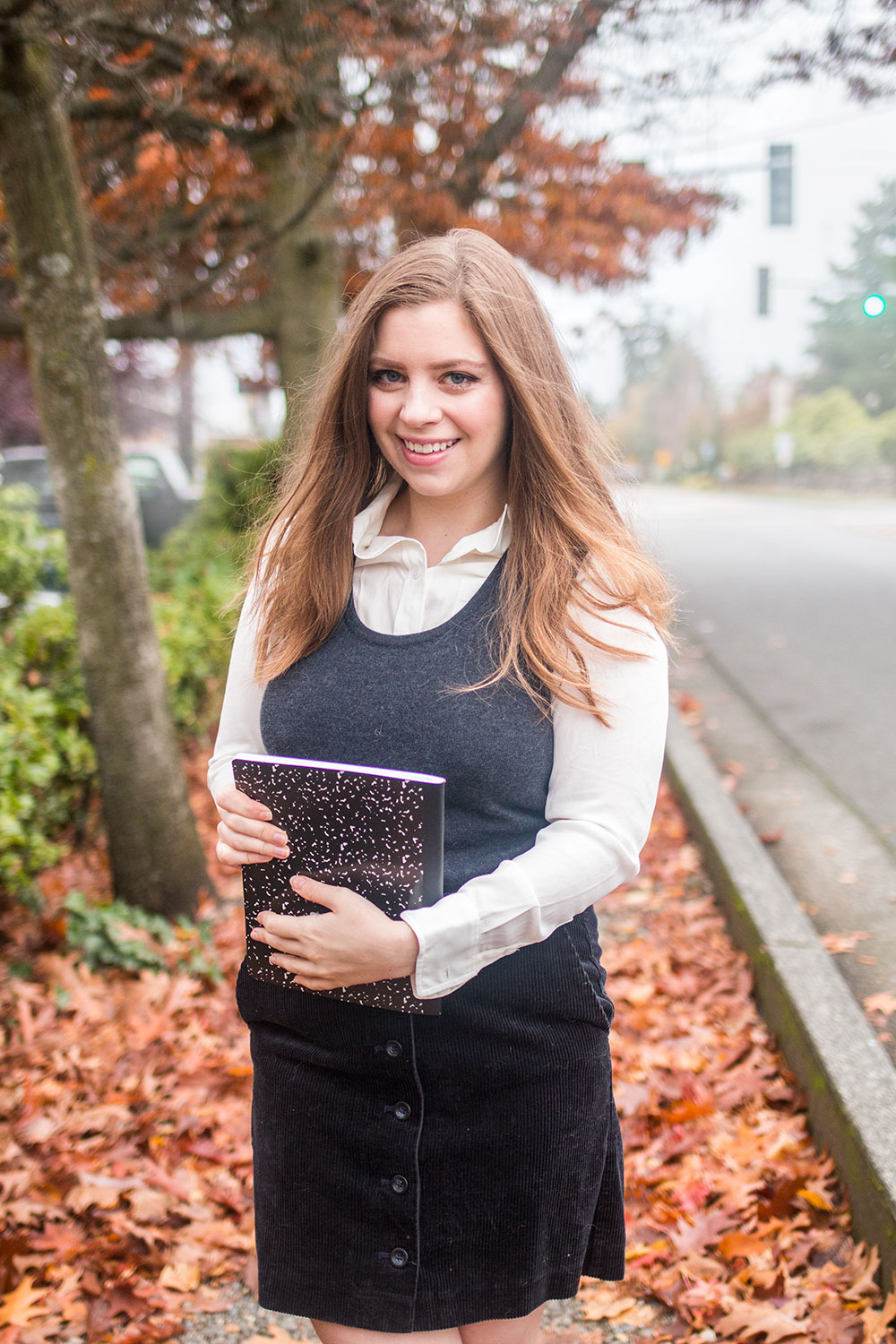 To create the rest of this DIY Cher Horowitz costume, I stalked the vests, sweaters, and outerwear section of my local Value Village before I finally discovered the one piece I needed: a sweater vest. I found it in the sleeveless tops section, and best of all, I think I'll end up wearing it again. (It's always a win when you can reuse Halloween costume pieces, am I right?!) With a composition notebook and some major attitude, you'll like totally look the part of Cher!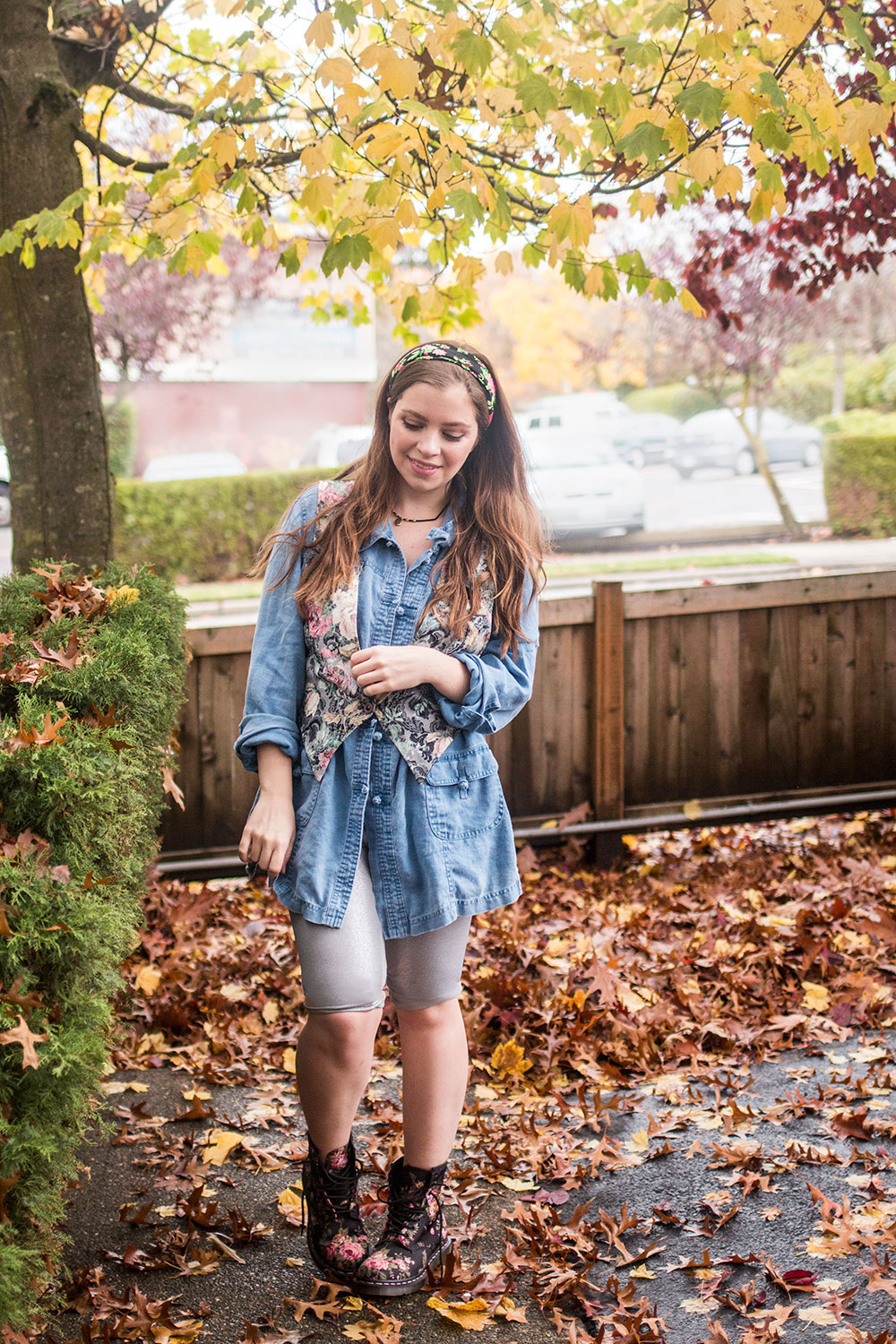 Clarissa Darling of Clarissa Explains it All
Now, if you're up for a challenge, this is your costume. Clarissa Darling walked to the beat of her own drum when it came to her style, which means you'll have to get a little creative when it comes to putting this costume together. Her outfits were incredibly eclectic, mixed a lot of prints and textures, and embraced all of the 90s trends, good and bad. I opted to recreate one of the outfits she wears in the opening credits of the show, with an oversized collared shirt, vest, biker shorts, and Doc Martens. I started with my own boots, and then was off to Value Village in search of the rest of the pieces.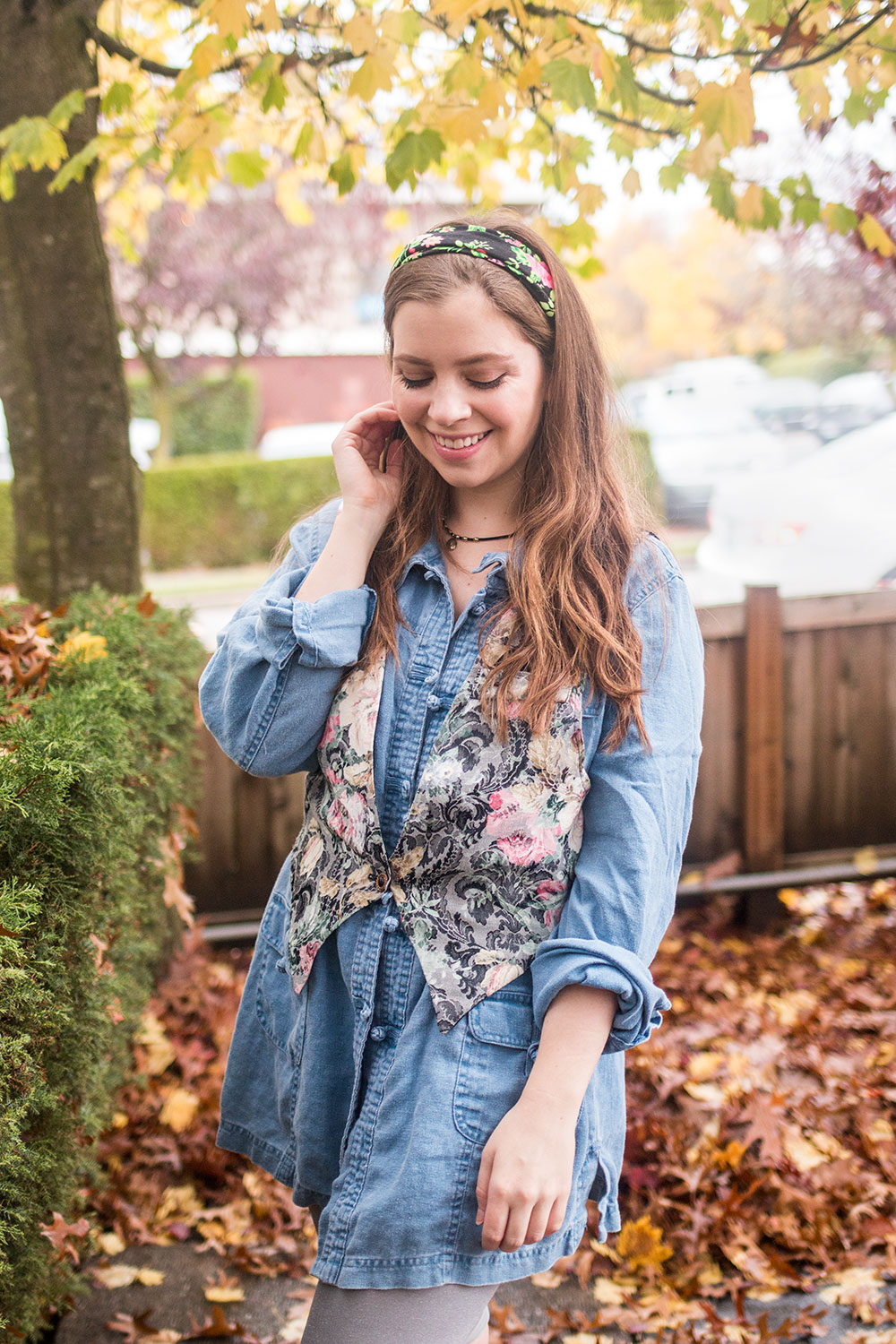 To create biker shorts, I ended up purchasing a pair of sparkly silver leggings from the girl's section and rolling them up. While the print is different, it gives the same look. Same goes for the top and vest; while the styles are similar, the prints aren't exact matches. Overall, the look was there, and I think Clarissa would definitely approve. ;)
Most of all, if you celebrate Halloween, I hope you have a happy one! Eat lots of candy (and if you don't have enough, you might want to head over to my Instagram to enter to win a huge prize package from Red Vines. Yum!) and stay safe.
Let me know in the comments below what you're planning to dress up for this year, or tell me which 90s costume idea was your favorite! Happy Halloween!