Affiliate Links / Product Samples
Happy Black Friday! The biggest shopping day of the year is finally here. I hope you've scored the deals you wanted or are about to. And, if you didn't, there's always Cyber Monday. The past couple of years I have been pretty good about avoiding the shopping madness, but who knows about this year. The past couple of months I've been good about keeping my shopping budget in check so let's hope I don't do too much damage!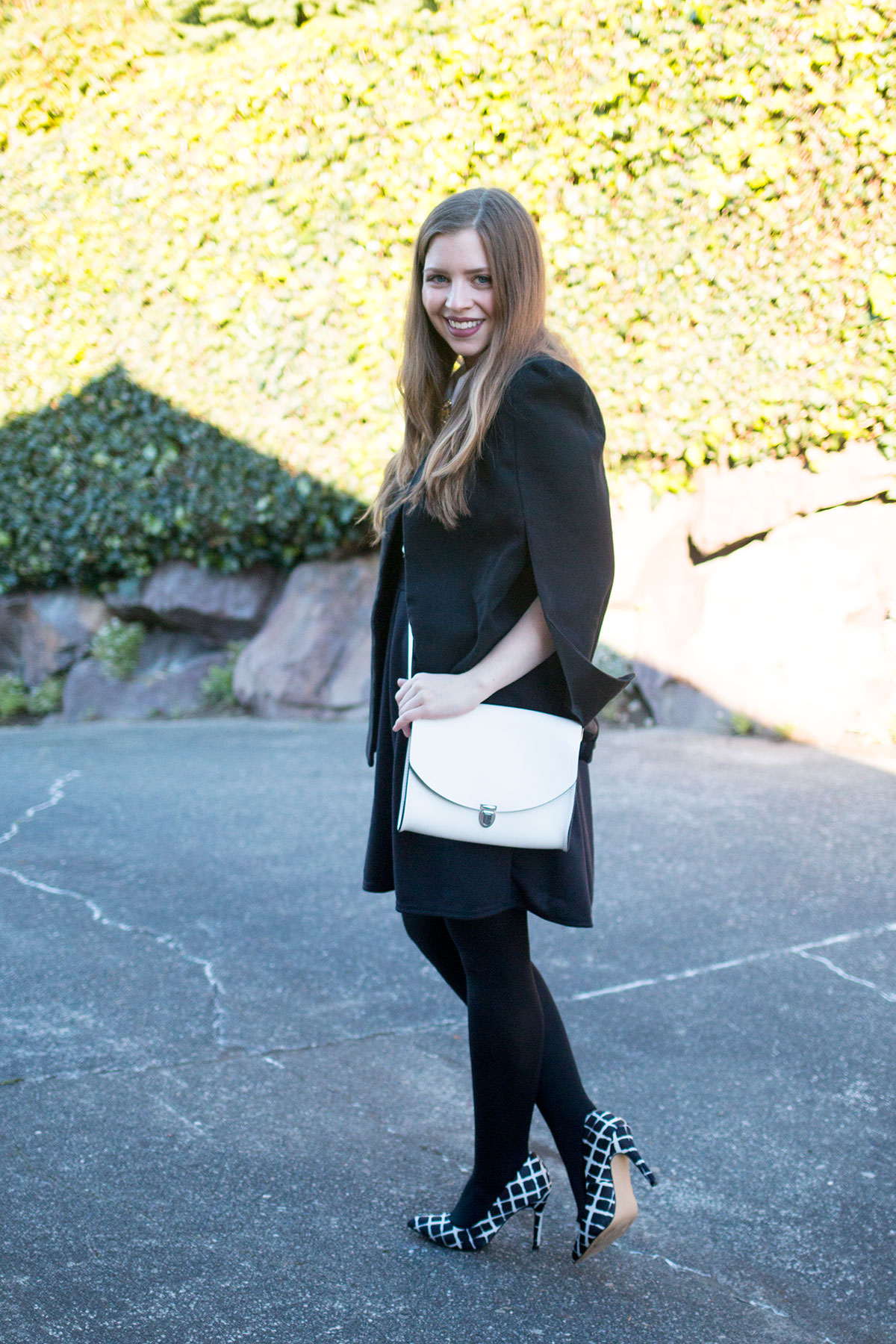 What I'm Wearing:
Coat: Alex Cape in Wool Look Fabric c/o Boohoo
Dress: Felicity Contrast Collar Skater Dress c/o Boohoo
Tights: Lola 50 Denier Black Tights c/o Boohoo
Bag: The Cambridge Satchel Company The Large Push Lock via The Zoe Report Summer Box of Style
Shoes: Adam Lippes for Target Pointed Black Pump (Runs 1/2 size small)
Brooch: Borrowed from my mom (similar)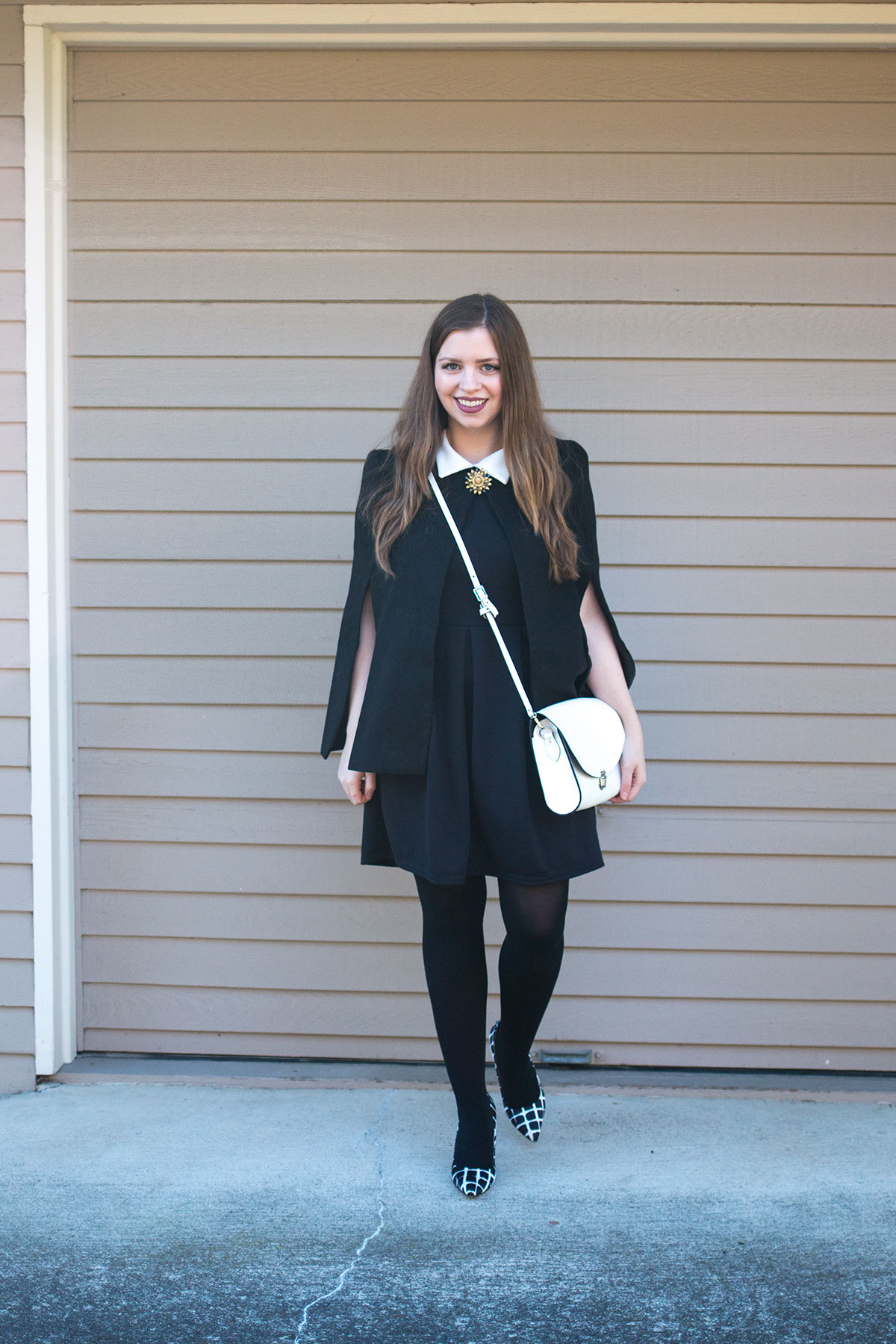 To celebrate the "holiday", what's better than an all-black outfit? Donning my finest black beauties (okay, and a couple black and white pieces for visual interest) only made sense!
Recently, I was introduced to Boohoo, a UK based brand for affordable women's clothing, shoes, and accessories. They reached out and offered to send a few pieces to help me celebrate Black Friday, and I was more than happy to pick a few staples to add to my closet! When I saw this collared dress, I was reminded of a similar collared dress I styled at Kate Spade for a fashion event at Pacific Place Mall here in Seattle. While it's missing some of the embellishments, it's a classic cut that flatters almost every shape. (I'm also a big fan of this collared dress too http://www.boohoo.com/new-in/marisa-beaded-collar-shift-dress/invt/dzz93255, but it wasn't available at the time!) This dress may have to end up with a little DIY collar embellishment in the future.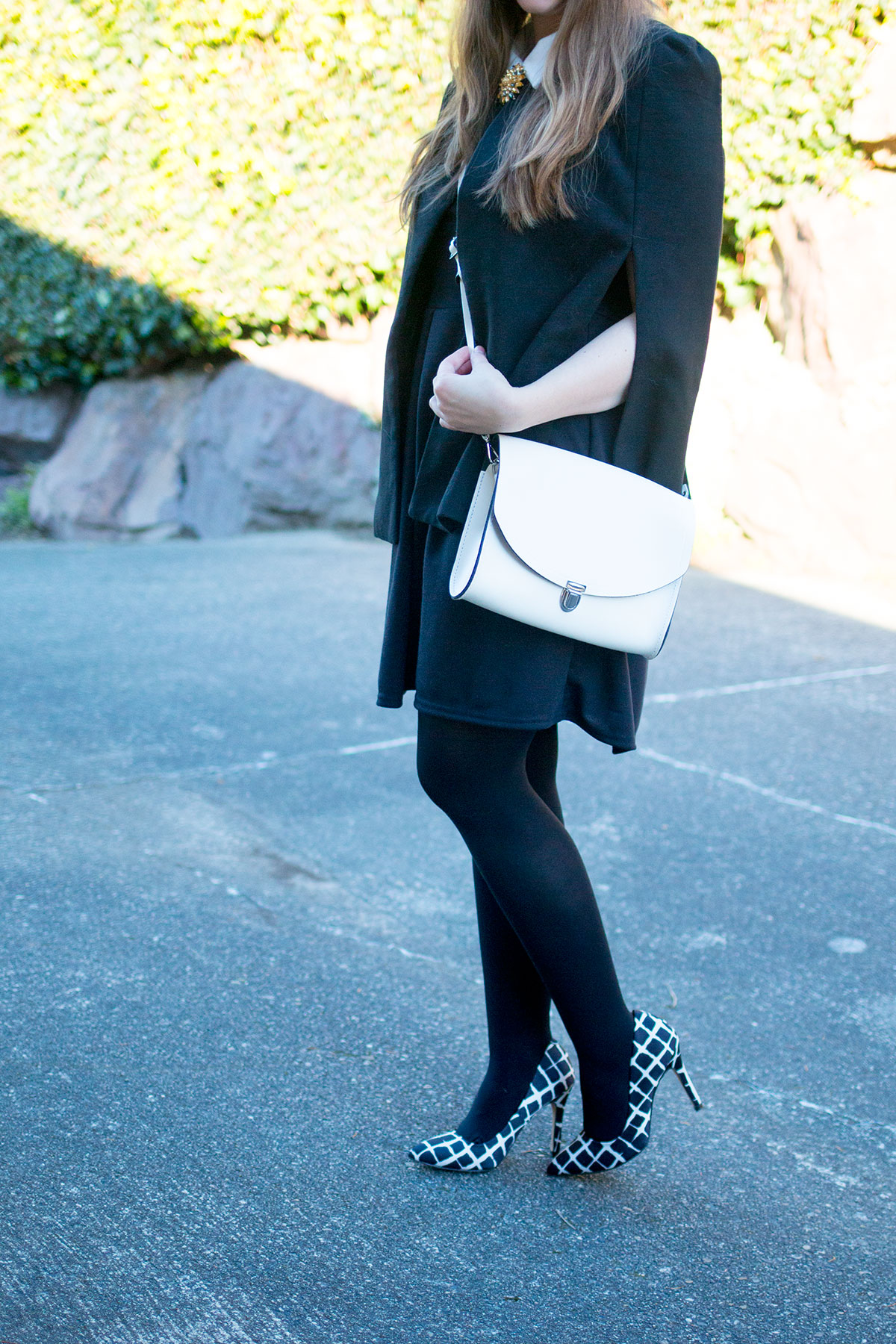 I've also been wanting to add a cape coat to my wardrobe, and I thought this would be an excellent opportunity to try the trend out. I've seen a lot of oversized capes that swallow up petites, but this cut is very flattering! I ordered based on my standard measurements (so a UK 10) and found the fit to be perfect for what I was looking for. While the coat is not super thick, it adds classic style and interest to an otherwise simple outfit. I topped it with a brooch to add some visual interest, and I thought it was a bit more unusual than a statement necklace.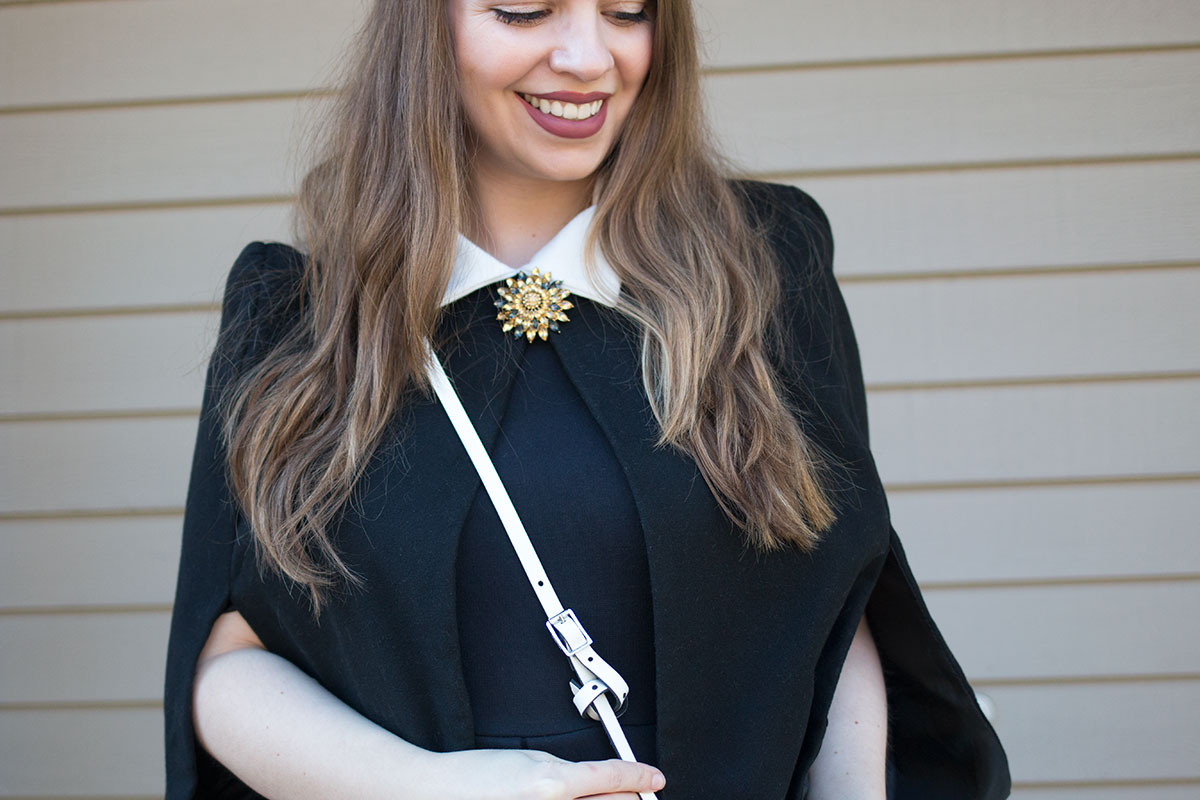 I hope you have a wonderful and drama-free Black Friday and are prepping yourself for the online mayhem on Cyber Monday. Oh, and P.S. Boohoo is also having a sale! Tons of markdowns across their website, up to 70% off, and free shipping all day!
What deals have you scored so far on Black Friday? Any sales that I must shop? I'd love to hear what you've found in the comments! :)