Affiliate Links / Product Sample
There's nothing quite like a little wild and crazy storm to get you in the holiday spirit. As I'm typing this, it sounds like there's a monsoon going on outside. I'm just grateful I don't have to go out in it… at least not for a couple of hours! While some are getting snow, we're over here getting flooded by rain. I'm not sure which is the better option, honestly. The last time it snowed here in Seattle, we barricaded ourselves in the house until it was gone so we didn't have to deal with the unfortunate drivers on the road. #SeattleLife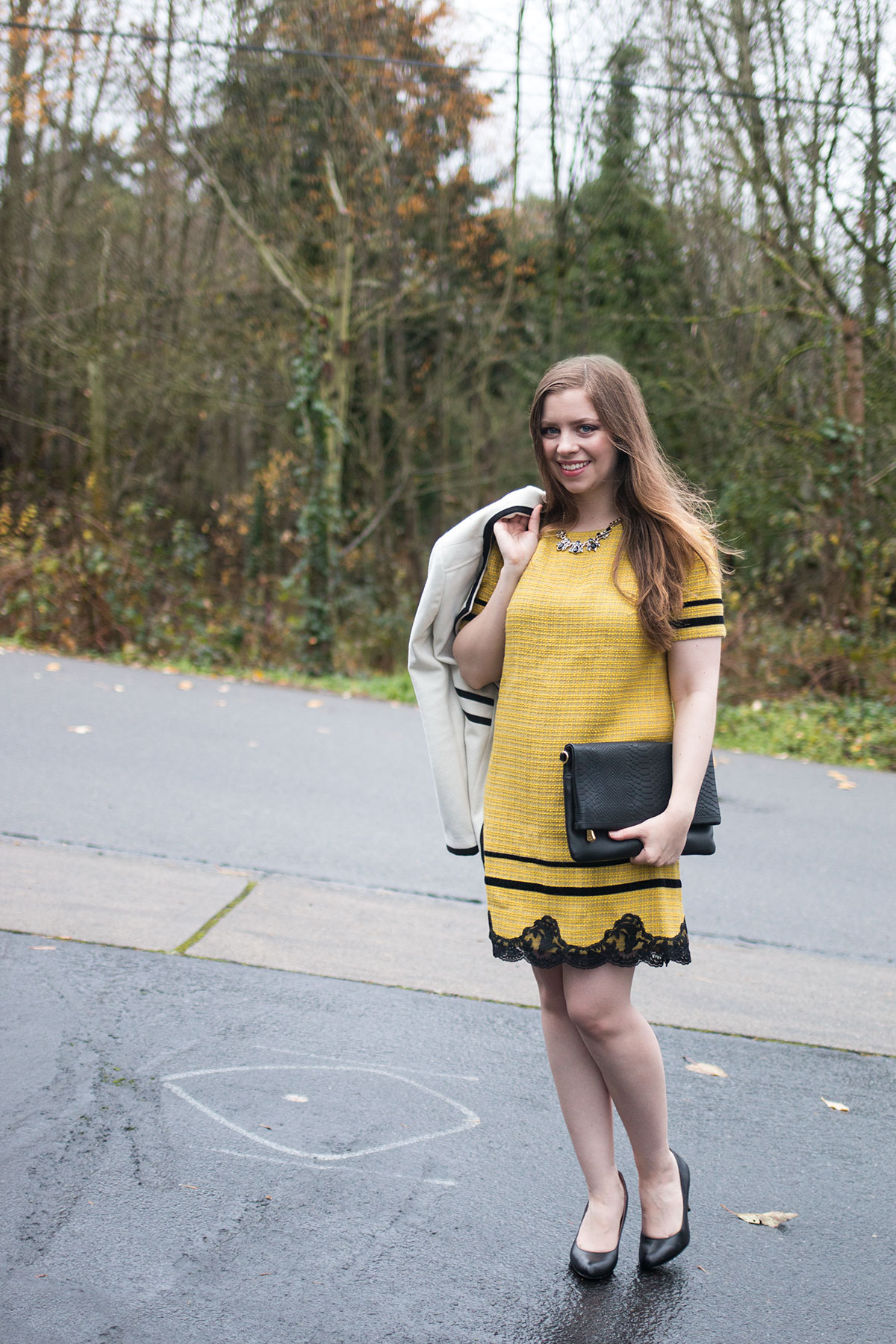 What I'm Wearing
Dress: Yellow and Black Lace Trim Dress c/o Lattori
Coat: Tulle via ThredUp (similar)
Shoes: Corso Como "Del" Pumps via Nordstrom
Necklace: Givenchy via Nordstrom (but this one is similar and less expensive)
Bag: Carly Convertible Clutch via Gigi New York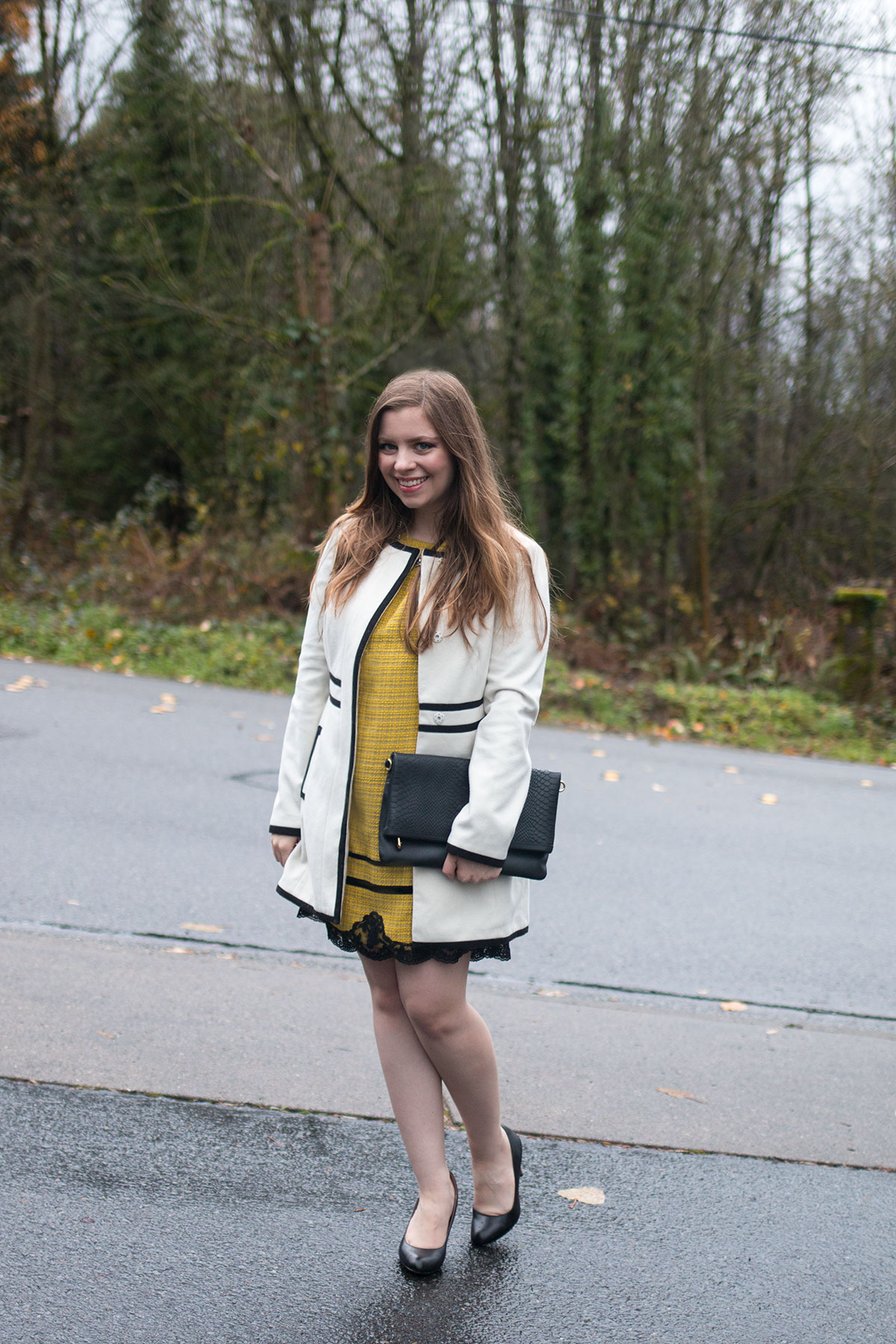 While the rain doesn't exactly put me in the festive mood, tis the season for holiday party outfits galore. This year is lining up to be one the busiest, so I've got a few holiday party outfit ideas lined up with suggestions on what you can wear. This first dress, while a little bit over my typical price point, is a beautiful, classic dress that comes from designer Lattori. I was recently offered a discount code from Klout Perks (which if you're active on social media, you really should sign up for!) and I happily picked out this one. It's unlike anything I own in my closet which is exactly what I like about it.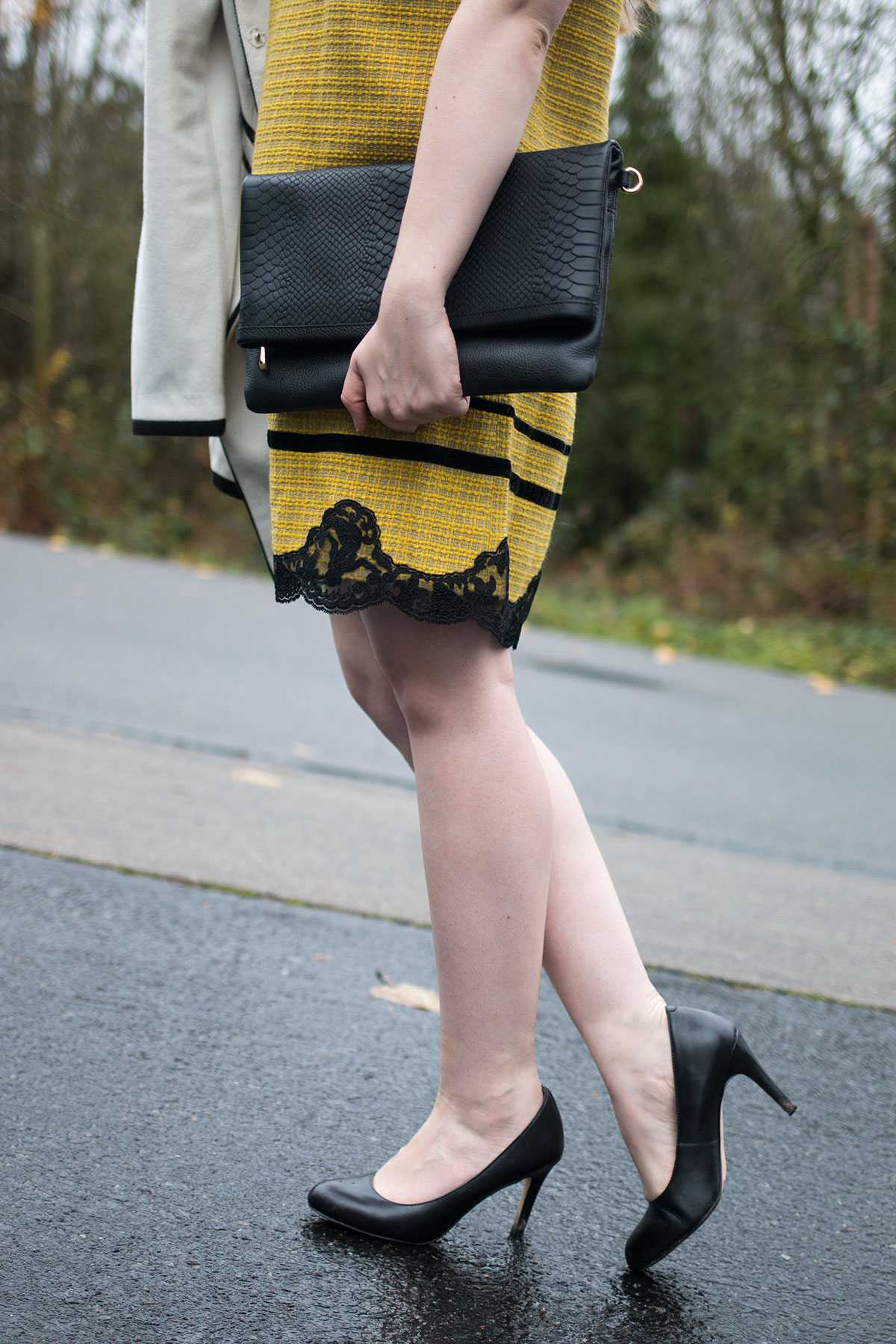 It's a different color for this time of year, but I liked the feminine, classic style with unexpected details like the velvet stripes on the sleeves, the lace detail running along the bottom, and the texture of the boucle fabric. I picked one of my coats that has a classic-vintage feel that i picked up a few Black Fridays ago from ThredUp and a simple pair of black pumps. I finished it off with a statement necklace from Nordstrom. (With that said, I can't recommend the Givenchy brand… unfortunately it's not as high quality as I would have hoped for the price and a piece has already broken off despite only wearing it twice. Lame.)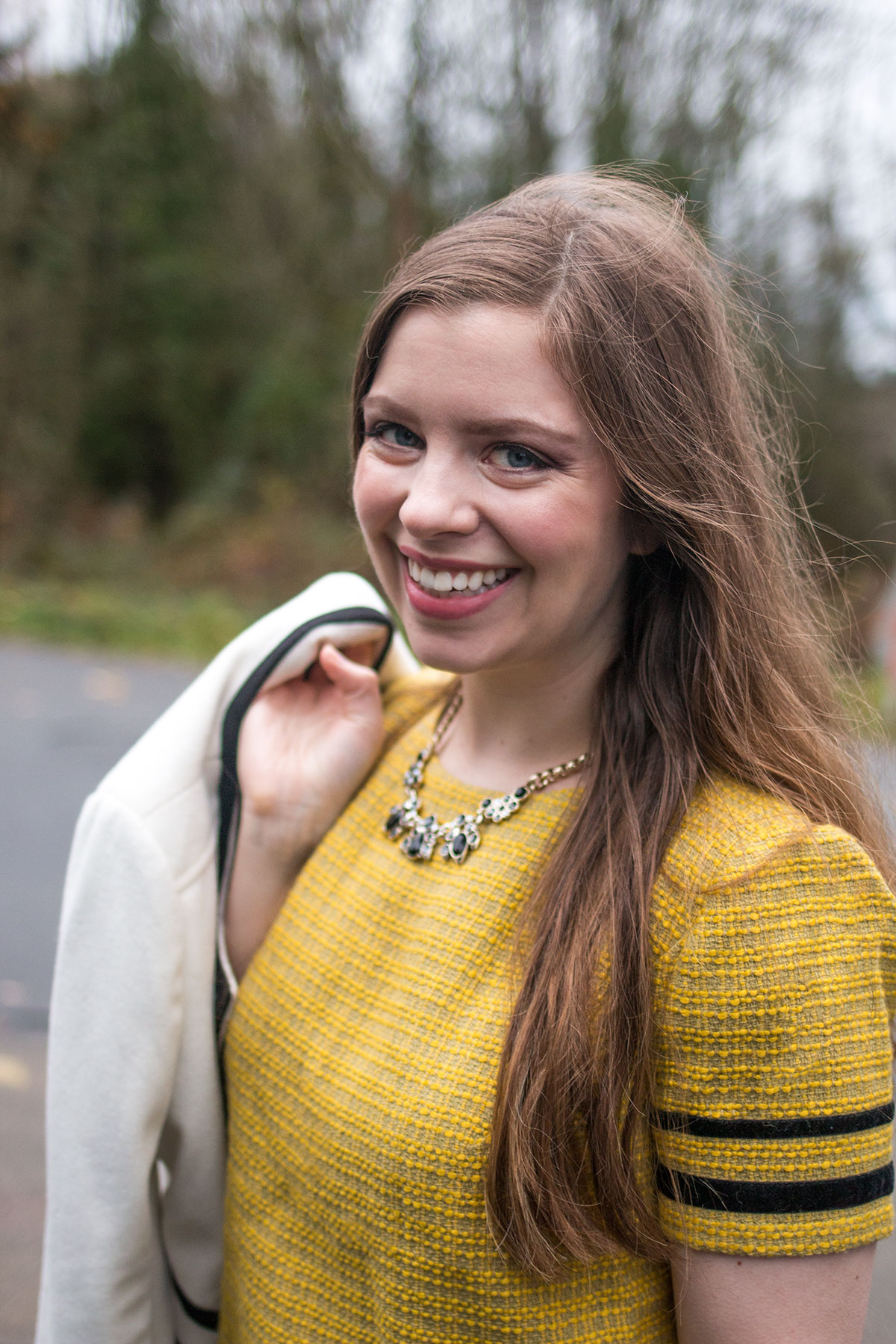 Speaking of statement jewelry, I'm excited to be bringing another giveaway to you today! Today's giveaway comes from Seattle-based JJ Caprices for a pair of beautiful, handmade earrings from Guatemala. These black shimmer beauties will dress up any holiday party outfit you have planned this year. Get yourself entered below!
a Rafflecopter giveaway
What holiday party outfits do you have planned this year? I'd love to hear about it in the comments below!