Is there anything more pampering then going and getting your makeup done? Honestly, I think not. There's something really nice about not being the one in control of your face, and I absolutely love getting my makeup done at Nordstrom because I always learn something new.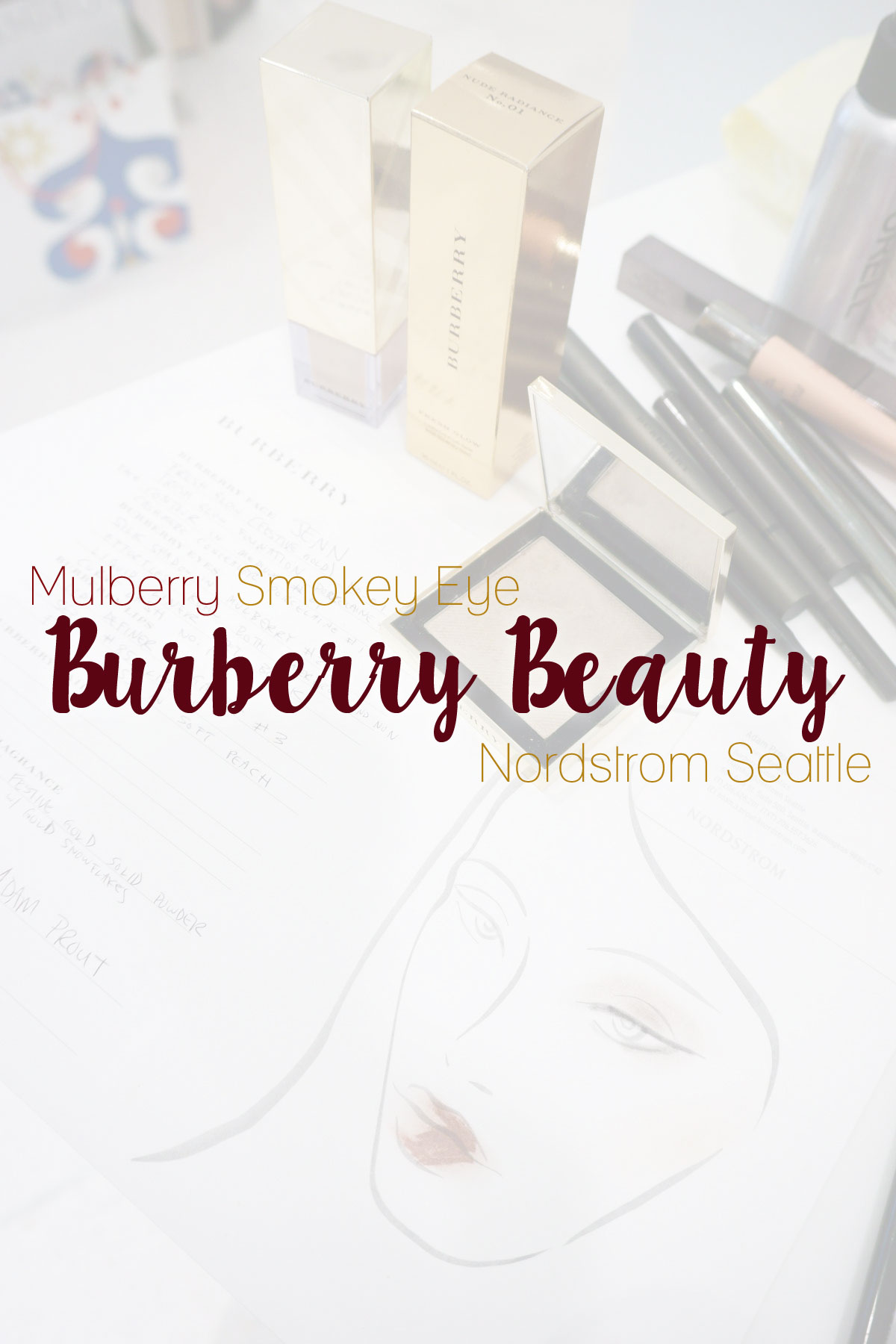 Last Monday, I stopped by after work to check out the new Burberry Beauty Counter at Nordstrom's Flagship store in Seattle. Adam, a local makeup artist and beauty manager at Nordstrom, let me know about the new line and invited me to check it out. Being the beauty fanatic I am, I said of course!
He walked me through some of his favorite products from Burberry and test drove a few on my face. I particularly loved the face makeup – the Fresh Glow Foundation and the Fresh Glow Base felt absolutely amazing on my skin. Very hydrating for this time of year, and the coverage was light but buildable, and enough to cover most of my red patches and discoloration without concealer.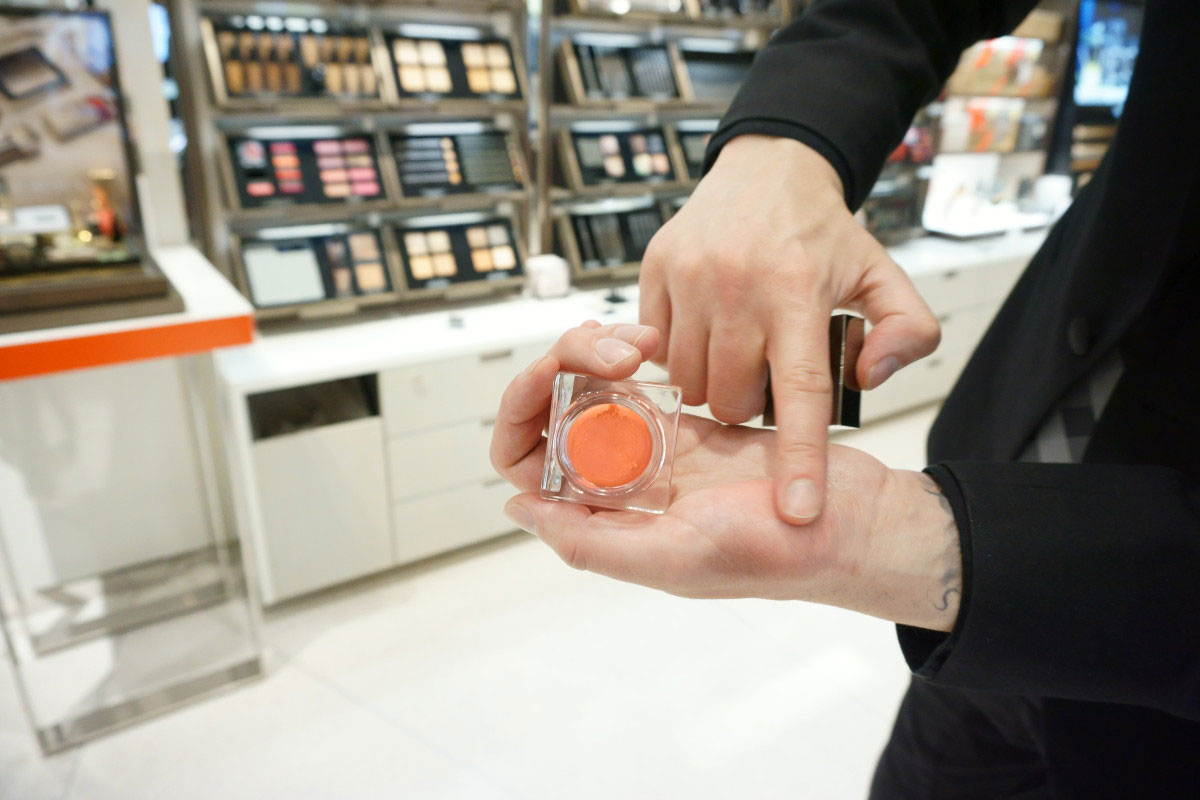 For the eyes, Adam chose a beautiful mulberry shade that I think is the perfect color for the holidays. Burberry focuses on lighter makeup application, but he smoked out the mulberry shadow a bit and added winged liner and a thick coat of mascara. The look he was going for was sultry and dramatic without looking overdone or heavy, and I think he nailed it.
What I'm Wearing:
Eyes: Burberry Beauty Eye Colour Wet & Dry Silk Eyeshadow in Mulberry, Effortless Kohl Liquid Liner in Jet Black, Effortless Kohl Pencil in Jet Black, Curve Lash Mascara in Ebony, Burberry Effortless Brow Definer
Face: Burberry Beauty Fresh Glow Luminous Fluid Base, Fresh Glow Luminous Fluid Foundation in Porcelain, Cashmere Concealer in Porcelain, Light Glow Natural Blush in Earthy Blush, Face Contour Effortless Contouring Pen for Face & Eyes in Medium, Fresh Glow Highlighting Luminous Pen
Lips: Burberry Beauty Lip Definer in Garnet, Burberry Kisses Lipstick in Sepia, First Kiss Lip Balm in Soft Peach (as a base for moisture)
This week marks Nordstrom's annual Beauty Trend Week, and as always, every counter is offering complimentary makeup appointments and other services to celebrate! (Anyone can book an appointment for free. No purchase necessary, and no pressure about purchasing. Mine was entirely free too, and no, I didn't get anything special as a blogger.) If you're interested in booking an appointment with Adam, he has availability this week (today through 11th) as well as on the day of the Trend Show, Saturday the 12th. You can shoot him an email here, or feel free to call Nordstrom (206.628.2111) and ask for Adam at the Burberry counter.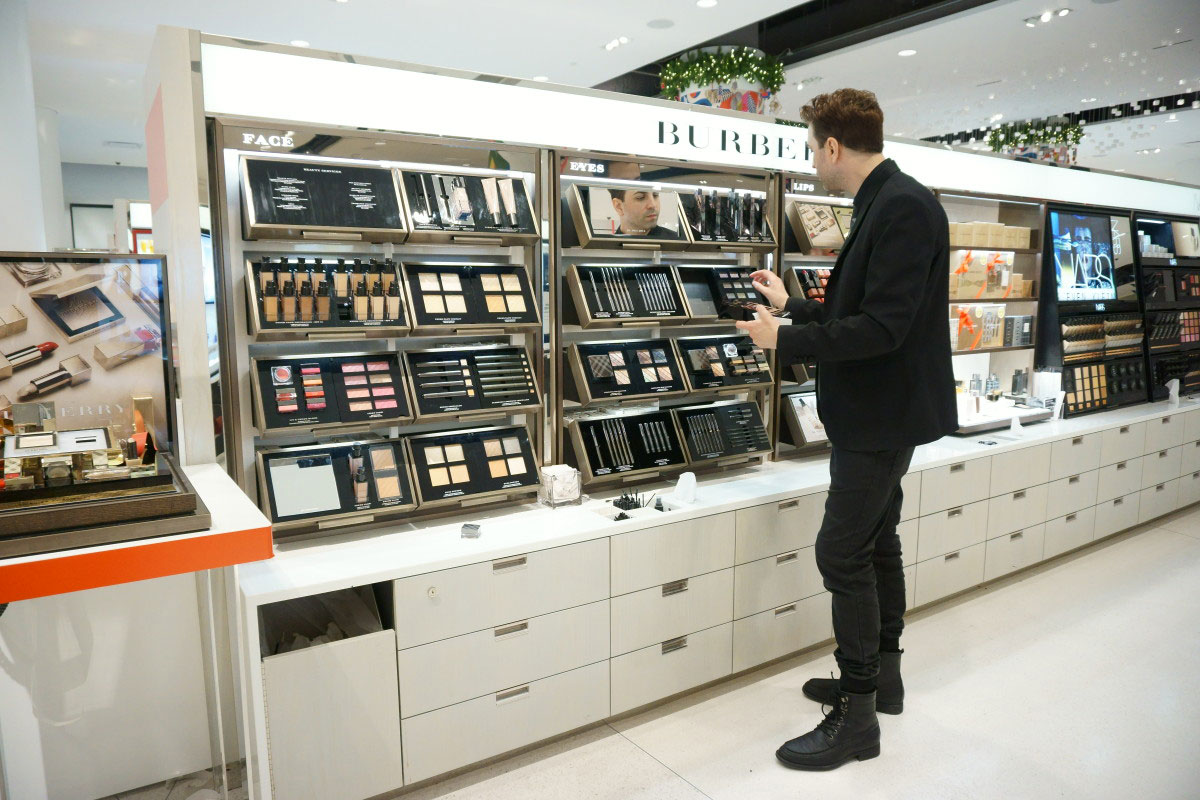 I'll be at the Trend Show this coming Saturday, December 12th at 8am to hear industry experts speak and share upcoming beauty trends. If you're interested too, Nordstrom is selling tickets for $20 (which is really just a gift card that's good towards anything the day of the show in store.) You can pick them up at any beauty counter at the Flagship, or shoot Adam an email and he can help you out.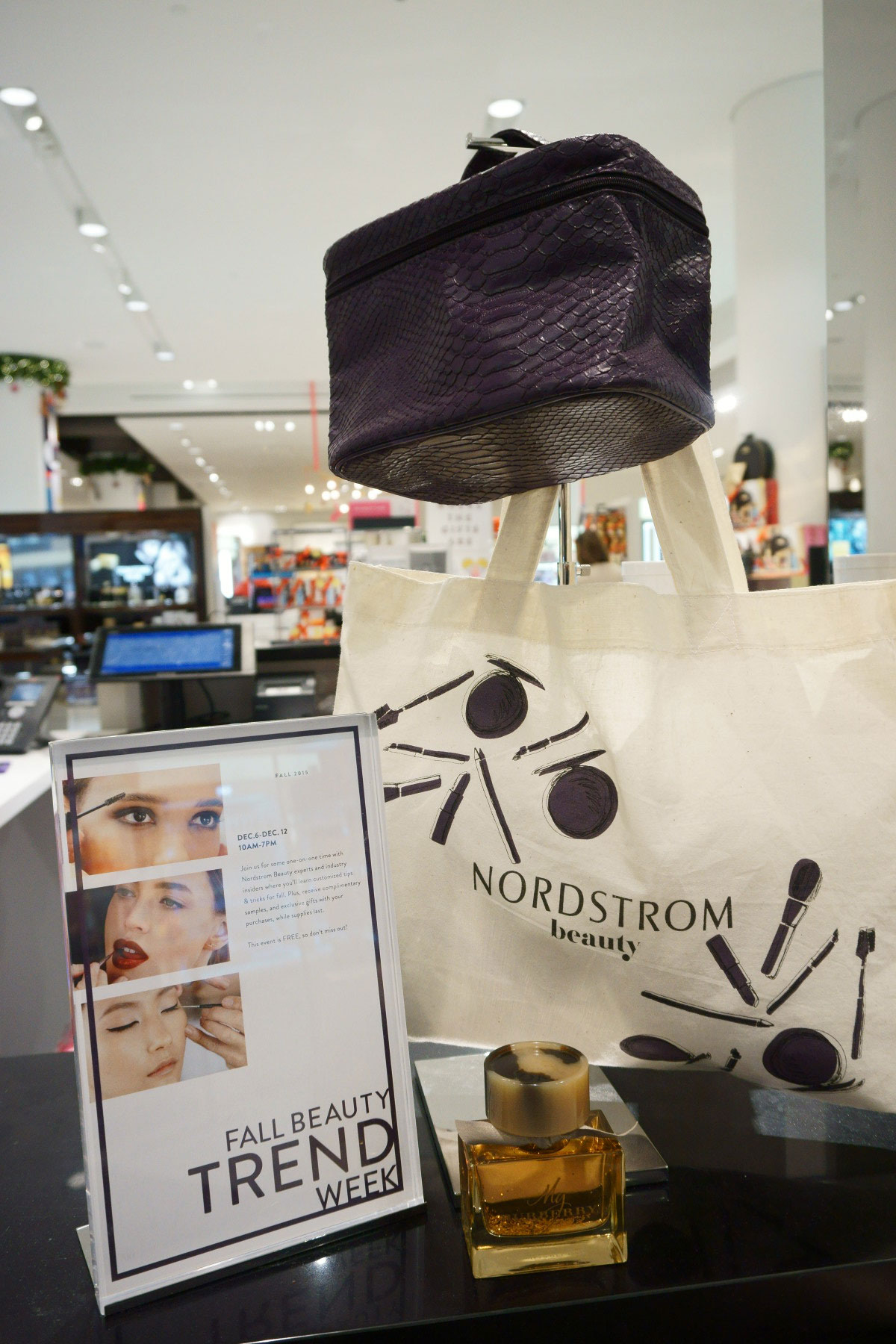 Not crazy about makeup? That's cool – there will also be skincare services provided by brands like Fresh and Kiehl's, and I heard that Butter London may also be doing nails! Plus, Nordstrom will be giving every guest a nice little swag bag to take home.
For those of you not in Seattle, I thought it would be fun to send you a little swag bag of your own. I'll send two winners a makeup bag with various samples to try out so you can experience Beauty Trend Week, even from afar. ;) Get yourself entered below, giveaway ends 12/15 and is open to the US only due to shipping restrictions.
Have you tried Burberry's makeup line? Which product(s) are you loving from the line? I hope to see some of you at the Trend Show this weekend! :)