i was thrilled to score the latest Influenster Voxbox collaboration with Mary Kay Cosmetics. who doesn't love to try new makeup? but really, this was a fun opportunity to change-up my everyday makeup look (which admittedly doesn't change much, i'm kind of boring like that.) what was even better about the products and colors sent is they were definitely not too dark and ended up complementing my complexion easily.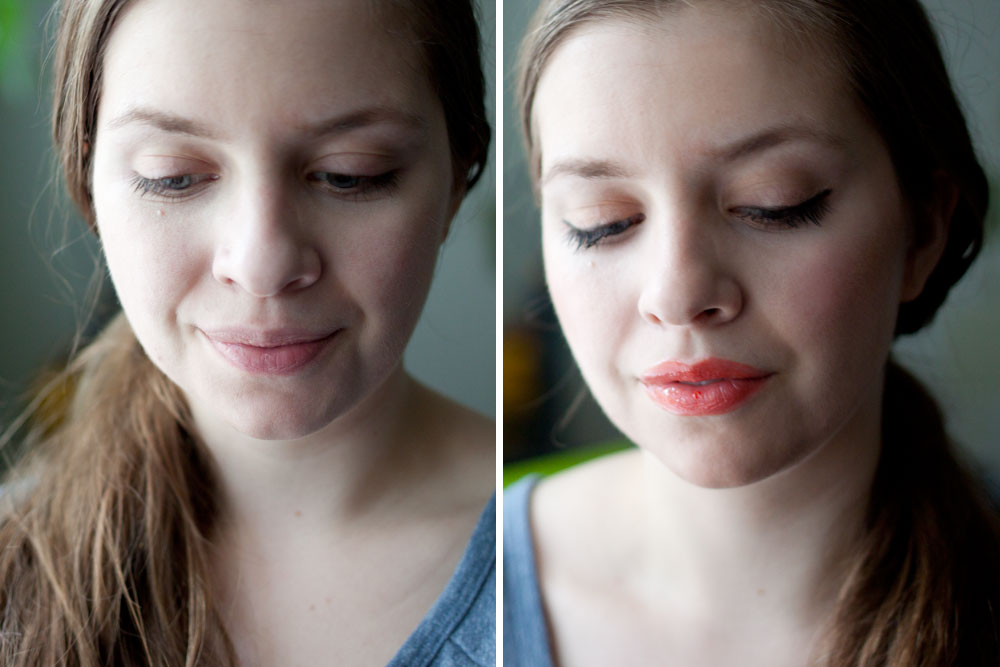 on the left, i've prepped with Dr. Jart BB Cream, L'Oreal TrueMatch Concealer, Urban Decay Anti-Aging Primer Potion, and Benefit Gimme Brow, since neither eye nor foundation/concealer products were represented in the box. on the right, is my finished look with Mary Kay products + my own that were part of the "prep".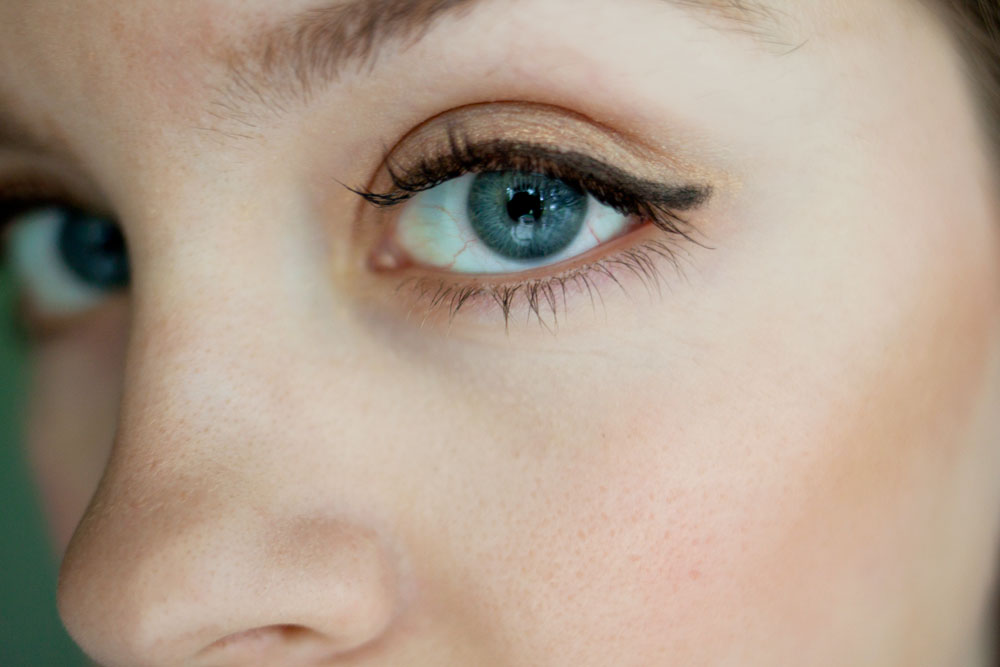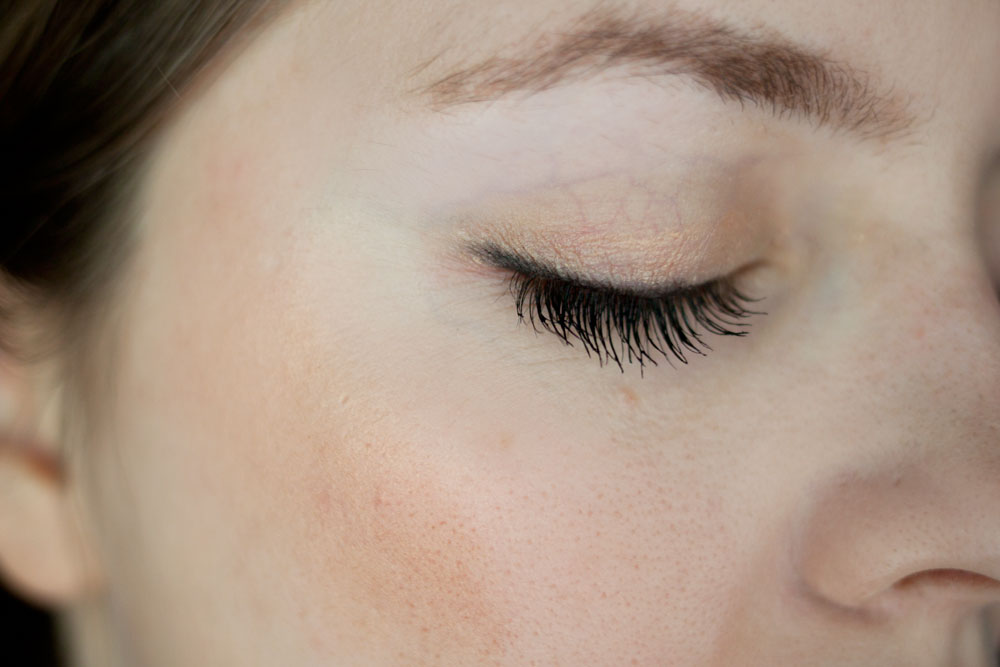 a close up of my eye look, which includes Mary Kay cream shadow, mascara, and cream eyeliner. across my face i've also dusted the translucent loose powder. on the apples of my cheeks, i've lightly brushed the mineral brush and added a light dusting of bronzer to my nose, cheekbones, forehead, and chin.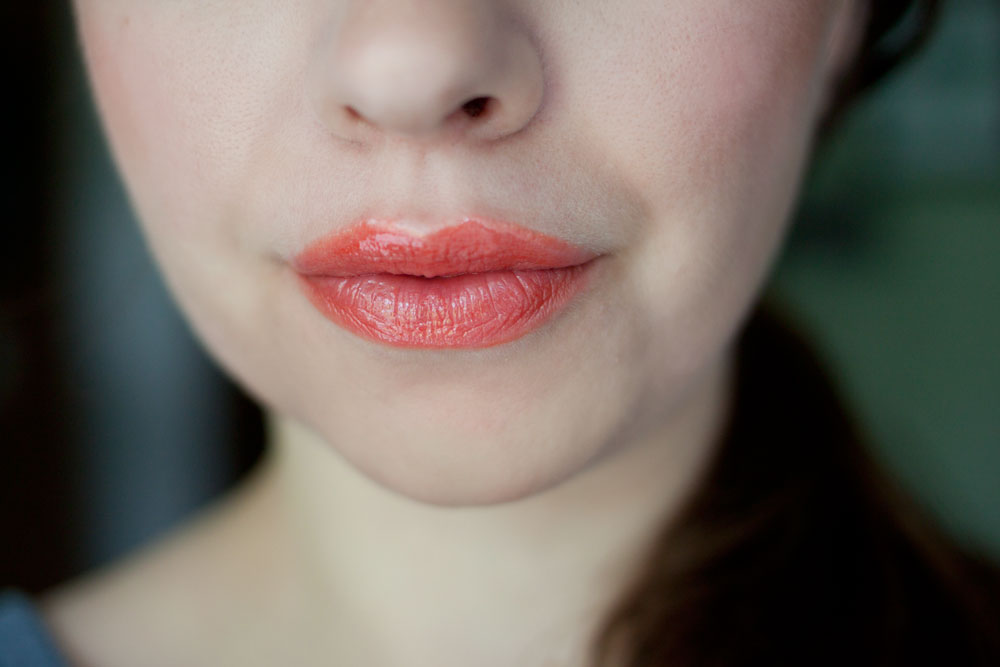 my favorite product was definitely the nourishine lip gloss. super moisturizing and love the bright pop of color against my fair skin!
how i got the look, + what i thought: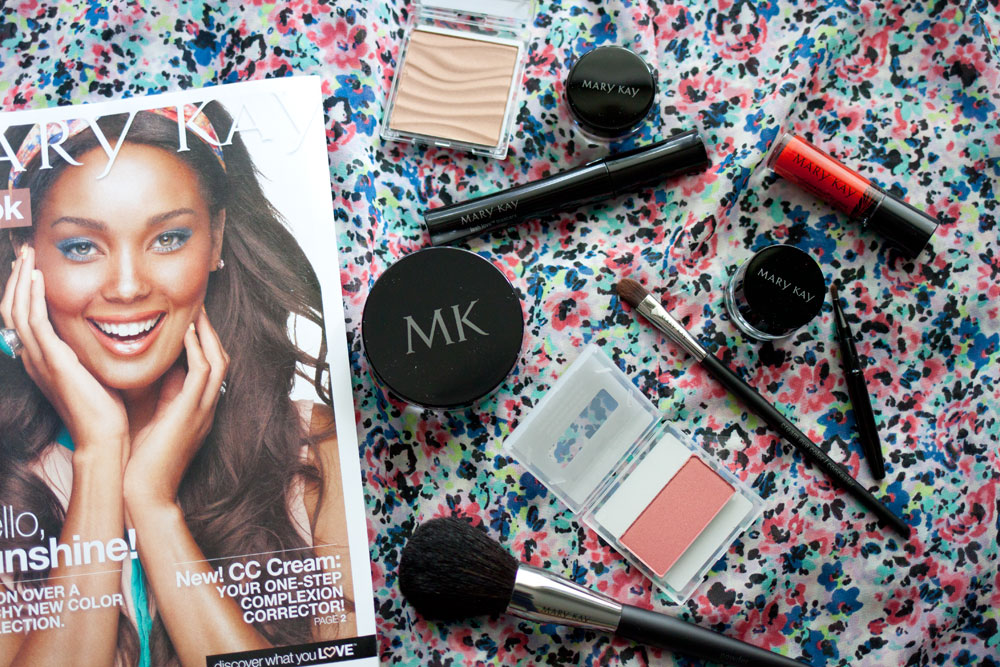 a few overall thoughts:
some of the packaging of the items was a bit… lack luster. apparently Mary Kay sells palettes to snap their eye shadows and face powders into so buying "a la carte" gives you simple plastic packaging as seen in the bronzer and blush above. i was also disappointed to see that Mary Kay does not list ingredients of their products on their website. on further googling, it appears many Mary Kay products contain parabens, talc, and are tested on animals.
Bronzing Powder in Light-Medium – probably my least favorite product, bronzer is something i almost never use. why? i'm really, really fair-skinned and most are just too dark. the powder brush included also made this incredibly difficult to blend.
Cream Eye Shadow in Apricot Twist and Cream Eyeshadow Brush – love the color! this is totally something i would wear again and again. the color is really subtle but super pretty. makes a great base, i've already worn it again and contoured with a darker shadow on my crease. the eyeshadow brush was a nice addition, but didn't seem like anything special.
NouriShine Lipgloss in Mango Tango – this is by far my favorite item in the box! the color is absolutely perfect for spring and is a great complementary color to my blue eyes/fair skin. love the formula too, non-sticky, smells nice but not overpowering, and is moisturizing.
Lash Love Mascara in I  ♥ Black – love this too! this is great for multiple layers to get that trendy "spider" lashes look. it's a very rich black, too. i'd love to try this in brown for a "softer" effect.

Gel Eyeliner in Black with Expandable Brush Applicator – this was so easy to use, i may switch to a gel eyeliner in the future. my only problem is i prefer brown eyeliner to black for a less harsh look.
Translucent Loose Powder and Powder Brush – i don't really have much use for loose powder, considering my skin is mostly dry. this was easy to use, and i liked the packaging. the powder brush is terrible. skip it, the bristles are super scratchy.
Mineral Cheek Color in Citrus Bloom – this color is super pretty. i used the powder brush to apply this though, and that was a mistake. using my own blush brush, application went on smoothly and the pigmentation is great.
what products do you use in your everyday beauty look?