Affiliate Links
happy friday! this week has felt so long for some reason. i'm blaming it on the crummy weather this week – it started off so pretty (you know, sun and decent temperatures) but today it just poured. so glad i caught this maxi dress outfit earlier in the week, otherwise i would have had a very sad outfit post to share today.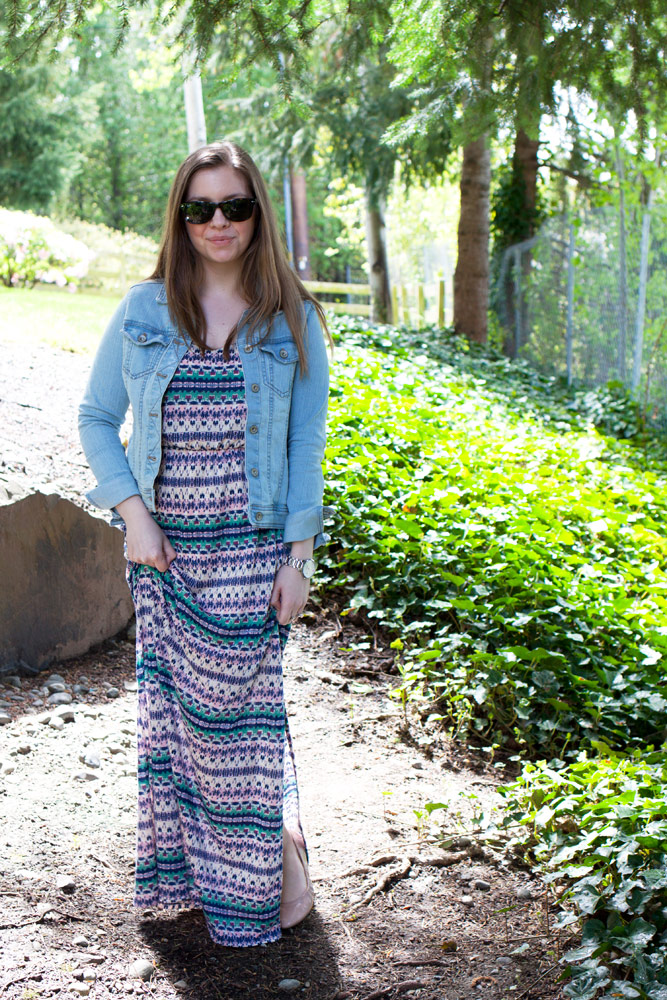 i remember the first time i saw a maxi dress in person i thought, there's no way i could ever wear that! i'm way too short! but then you know what happened? i bought one.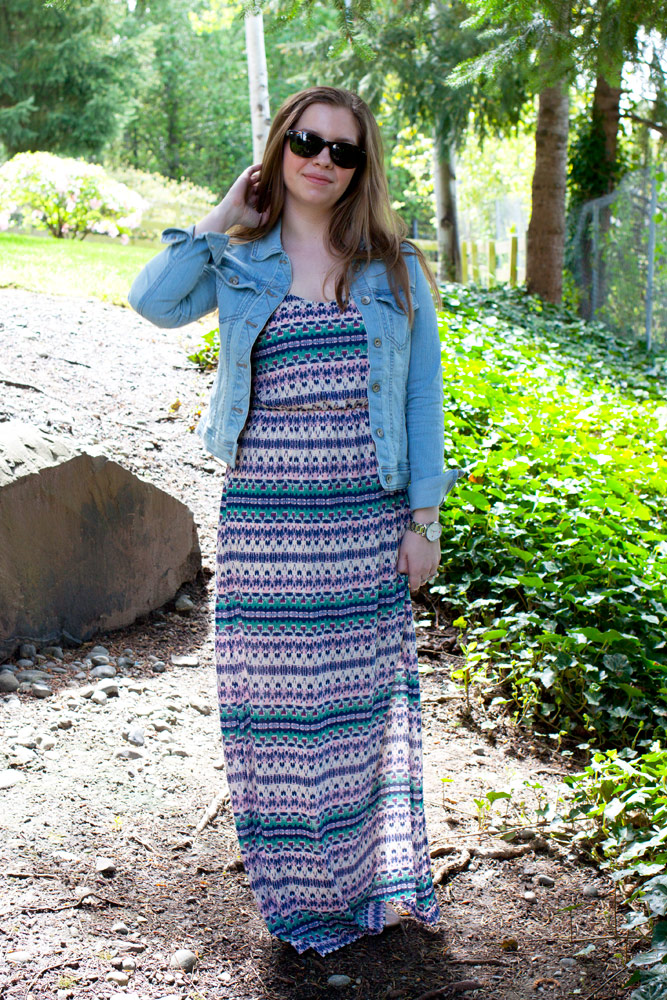 screw it, even if it drags a tiny bit on the ground when i wear flats, i can pull this off. who cares, its comfortable and the best part? no shaven legs required! (sorry for the tmi.) ;)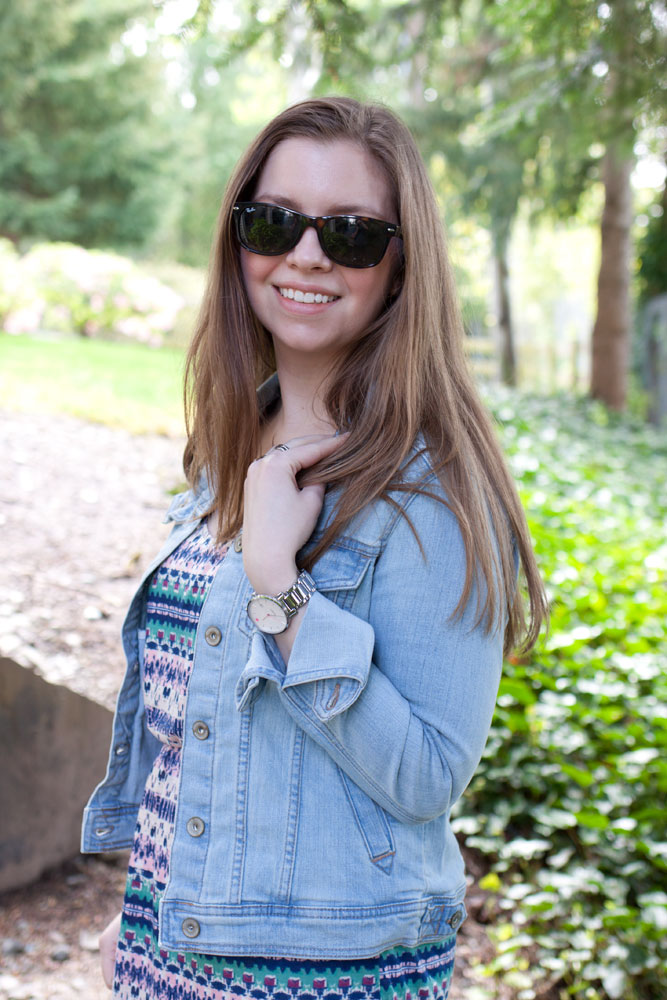 what i'm wearing:
dress: under skies via golden tote
jacket: sonoma life + style
shoes: mossimo supply co
watch: kate spade
rings: forever 21
shades: ray-ban
linking up with three fer thursday, spotlight weekly, passion 4 fashion, favorite fashion friday, fashion friday, fashion item friday, friday's fab favorites
…and drum roll please for a lovely giveaway from jackie + friends (like yours truly). we're giving away $200 to Kate Spade! someone's getting lucky with this one! be sure to enter below and visit the other bloggers:
Jackie – Jade and Oak | Amanda – Happily Ever After | Lisa – Ameliorer la Vie | Elizabeth – Me Undeniably | Jenn – hello, rigby!
Sarah – Seriously, Sarah? | Macy – To Travel & Beyond | Kelsey – Ladies in Navy | Mal – Lazy Boleyn
Jordyn – The Fairy Princess Diaries | Kelly – Six One Six | Christina – Happy or Else | Ashten – Always Ashten
a Rafflecopter giveaway

 would you wear a maxi dress, or do you own one already?