what on earth is that big blinding thing in the sky? is that the sun? a rare sighting in seattle has been making appearances this week. i had to dust off my sunglasses last week and promptly put them away after it began raining again, but this week it's been nothing but the good stuff. it's been in the 70s and 80s all week and i'm loving it.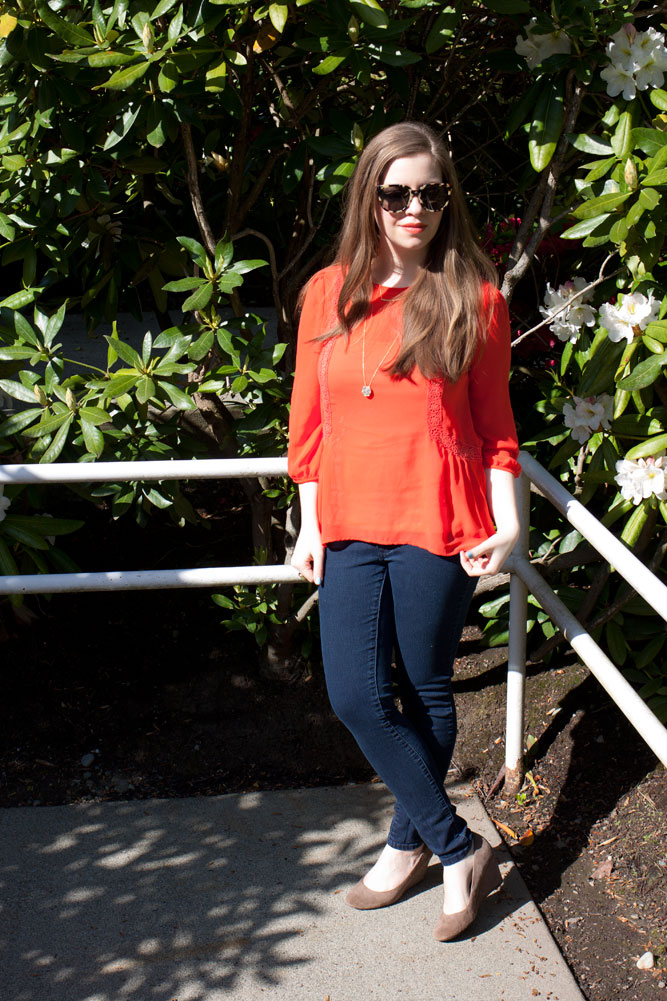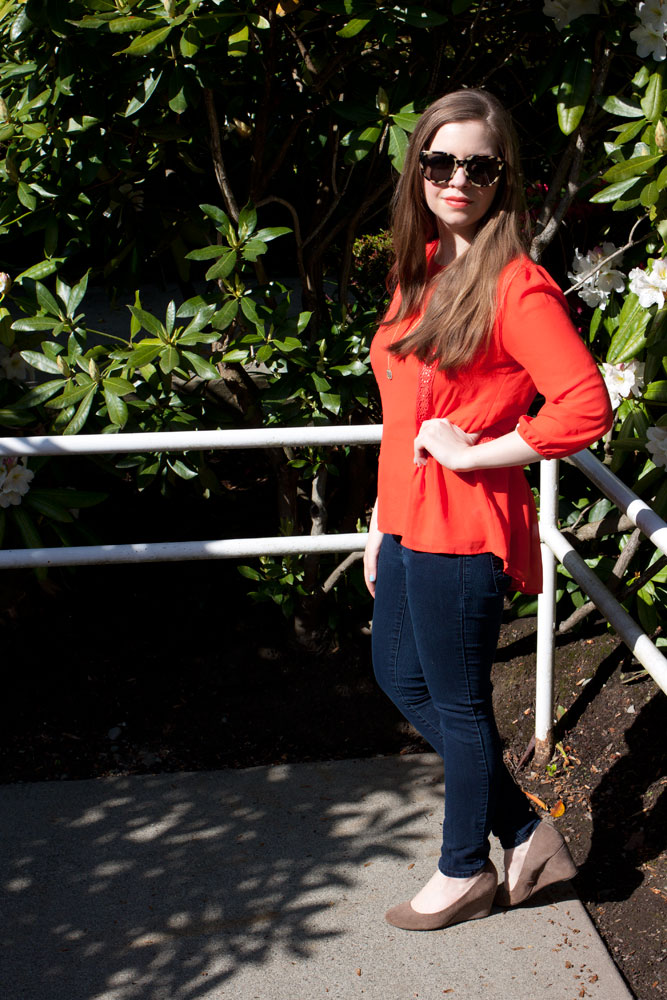 the other thing that spring brings is allergy season, which for me means crazy itchy eyes. it means that my contacts are hiding in their case in favor of glasses most of the time… the only problem? i don't own prescription sunglasses. i decided to give warby parker a shot – you can do an at home try-on service with them where you get to "borrow" some shades for a few days before making the big commitment.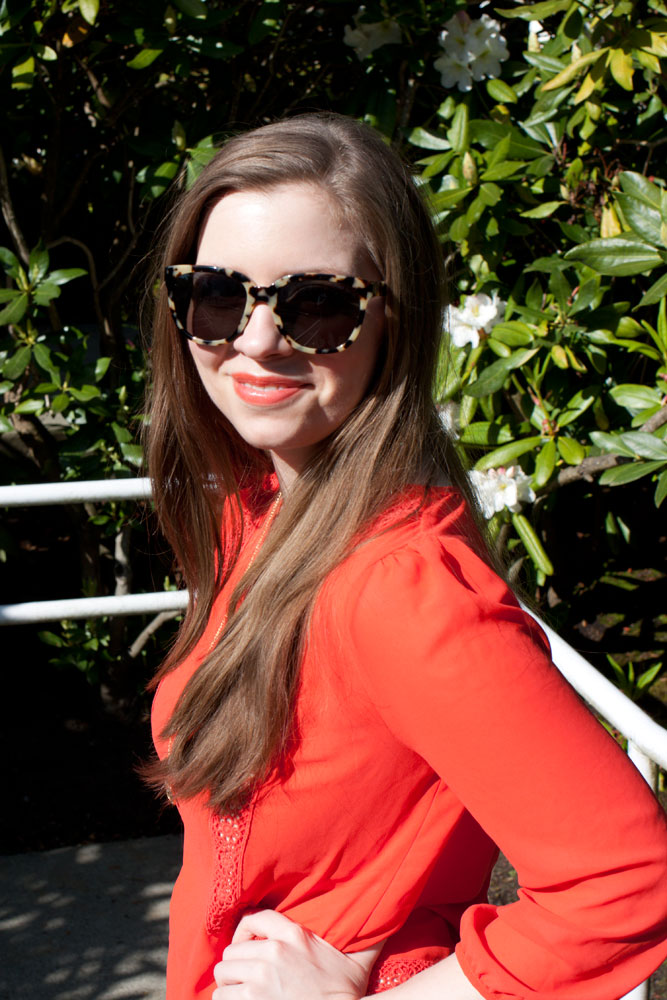 these are the Reilly shades. i'm really digging the vintage vibe of these, but i think they may be a bit too big for my face.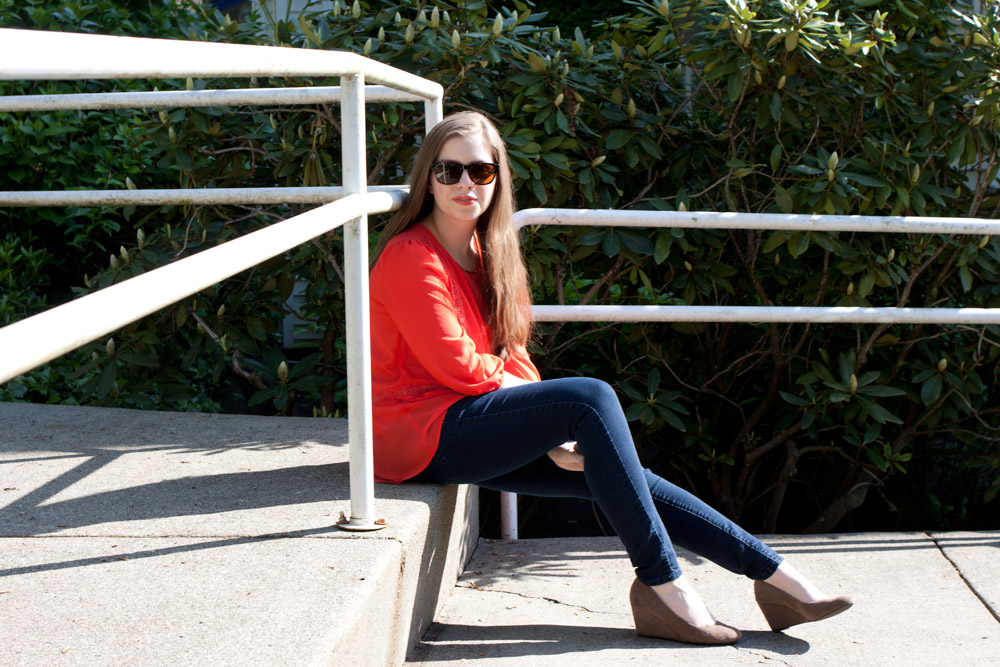 i also tried the Madison frames. i like these, but i think they're too similar to my Ray Bans that i wore in last week's post. i ordered a second set of sunglasses for another at home try on, and i can't wait to "borrow" those too!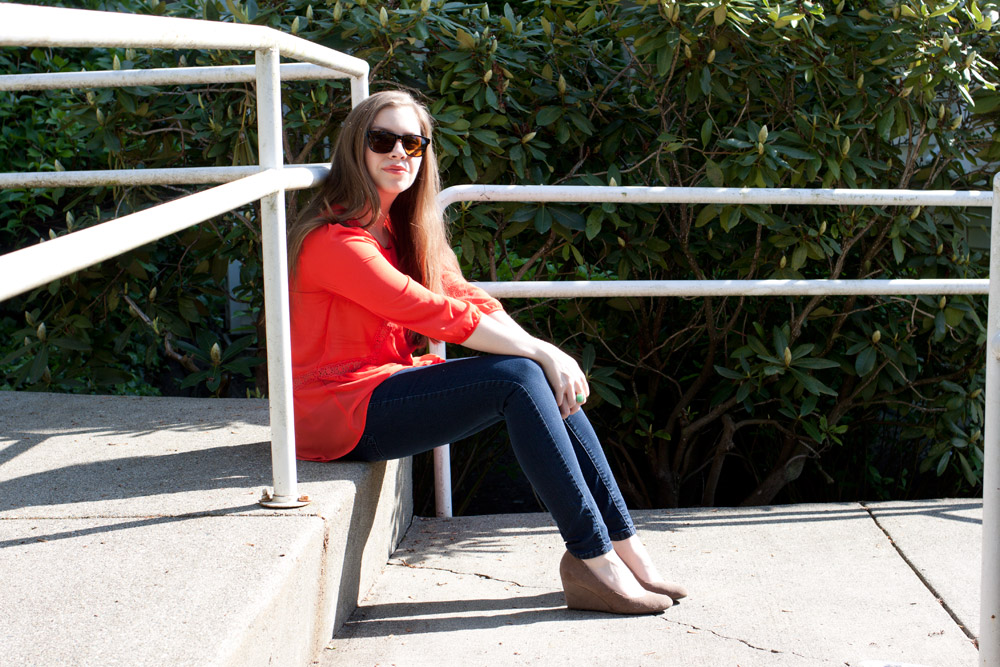 what i'm wearing:
top: nordstrom (similar)
skinnies: lc lauren conrad
wedges: merona
necklace (short): gorjana
necklace (long): gorjana via rocksbox
ring: margaret elizabeth via rocksbox
sunglasses (#1): borrowed from warby parker
sunglasses (#2): borrowed from warby parker
linking up with three fer thursday, favorite fashion friday, fab favorites, fashion item friday, casual friday, passion 4 fashion, fashion friday,  wiww, tres chic fashion thursday, saturday sharefest
have you ever tried buying sunglasses or glasses online? + what's the weather like where you are?
happy friday!